A Glimpse of Sri Lanka
Explore Colombo on a street food tour with a local, climb the Sigiriya rock fortress, stay in a tree house, and homestays. Visit off the beaten path destinations such as Pidurangala or the Ritigala Archeological site. Head to Dambulla Caves, visit the evening ceremony in Temple of the Tooth in Kandy. Have a village walk, go shopping to the market, then cook lunch with your host at your homestay, before returning to Colombo by train and having an amazing last night with your hosts in Villa Hundira.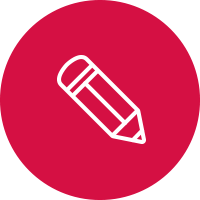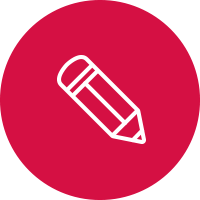 Our itineraries are suggestions and are fully customisable according to your needs, interests and budget.
Treat these itineraries as inspiration and one of our experts will create your uniquely tailored holiday with your requests in mind so that you can truly experience Sri Lanka with Seven Senses.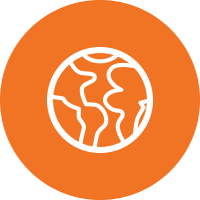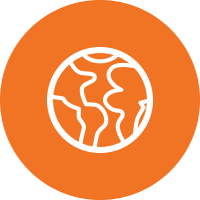 Day 1. Arrive Colombo - Street Food Tour (-/-/-)
​
Ayubowan! Welcome to Sri Lanka!
On arrival to Colombo, clear immigration and customs. Proceed to the arrival area where you will be met by your private chauffeur guide and transferred to your hotel. Check in at the hotel and relax for a bit. Later 'Rashan' will visit you to taste some amazing street food in the busy streets of Colombo.
When it comes to cities, you always find some interesting characters who studies about the city and delves deeper to find its true spirit and share it with others - Colombo has Rashan; a walk with him will take you through the Galle Face green and to the inner roads of Slave Island. Come see it now before it all changes as Colombo is undergoing modernization and many of its architectural gems will be gone in a couple of years.
Our favorite part of the program is walking through the crazy streets of the Slave Island. You will meet a lot of locals here and you can experience how their daily lifestyle is spent. No frills or scripts here, simply local life as it is! Also Rashan will take you to a street Food joint (yeah that's how it is best described) where you can have a Kottu Rotti, an everyday Sri Lankan meal not to be missed and best enjoyed on the street.
Return to your hotel and spend the rest of the evening at leisure. Overnight at Lake Lodge, Colombo.
​
Day 2. Colombo - Sigiriya (B/-/-)
​
Have a scrumptious breakfast at the hotel and take off towards the Cultural Triangle of the island. Ancient archeological sites, living culture and great hiking all made for incredible travel experiences.
On arrival at our lodge time to relax and take a walk to the river in anticipation for the climb to Sigiriya – Sri Lanka's most fabled archeological site.
In the evening, visit the Sigiriya Rock Fortress.
Sigiriya, the marvelous rock fortress also known as Lion Rock is a rare jewel among the many treasures in Sri Lanka. The site was the domain of King Kashyapa whose aim was to build an impregnable fortress and within it, a heavenly abode. Beyond the legends it is an imposing site and a must see in the island.
Rising over the dry plains of the Sigiriya district, the tough climb of 1200 footsteps up this flat-topped monodon ends with the most scenic bird's-eye view of the emerald plains and leafy villages beneath.
The skeletal layout of the ancient city within the fortress marvels its observers with the grandeur and complexity of 5th century urban-planning of Sri Lanka.
On the way to the top one can observe the famous Sigiriya frescoes of the buxom, wasp-waisted maidens bearing flowers, amidst the wilderness and ancient ruins. The smoothly glazed 'Mirror Wall' located a few steps away has sealed the expressions of ancient visitors, inspired by the vibrant frescoes.
The Sigiriya experience takes approximately 1.5 to 3 hours depending on the pace at which you wish to ascent. Take time to soak up the views from the top.
Overnight at Back of Beyond Dehigaha Ela, Sigiriya (Tree house).
​
Day 3. Sigiriya - Pidurangala - Ritigala - Sigiriya (B/-/-)
​
Early this morning visit a massive rock formation located a few kilometers North to the wondrous Sigiriya Rock Fortress – Pidurangala! Be prepared to climb. The hike takes about one hour depending on fitness – the last part is a bit tricky over rocks but it can be done with care. It is all worth it once you reach the top and are rewarded with views of a green carpet of forests punctuated with Sigiriya rock in the distance. Breathe in the fresh air while you are on top of this magical place. This is hands down our favorite spot, the views are better than from Sigiriya and since is a bit off the beaten track no tourists here.
Thereafter transfer back to the hotel and spend some time at leisure.
In the afternoon prepare for Ritigala Archeological site.
Think Indiana Jones – well that is a bit exaggerated but Ritigala in a way has that feel of an undiscovered world away from the most famous sights in Sri Lanka. Make sure you take time to explore in depth and walk all the way to the higher part of the complex. The archeological site bears a certain mysterious nature owing to the long meditational pathways that open into the thick jungle and large stone-lined reservoirs. Take time to sit down and connect with nature in this ancient sacred meditation grounds.
Spend the rest of the evening at your tree house enjoying the birds call and the fresh cool breeze.
Overnight at Back of Beyond Dehigaha Ela, Sigiriya (Tree house).
​
Day 4. Sigiriya - Dambulla - Kandy (B/-/-)
​
After breakfast, take off to the hill capital of the country – Kandy! En route stop over at Dambulla and visit the magnificent cave temple. Dambulla Cave Temple, also known as the 'Golden Temple of Dambulla' is a UNESCO World Heritage Site. Dambulla is considered to be the largest best-preserved cave temple complex in the country with an enviable collection of statues, stupas, carvings and breathtaking paintings all packed together in a small space. Its dimly lit five caves will tell you exquisite stories about Lord Buddha's fight against temptation, his life and battle scenes.
Resume your journey to Kandy. Kandy belongs to the fabric of legends. While Sri Lanka was under Portuguese and Dutch rule the Kings of Kandy remained defiant and independent. It was much later during the British rule that Kandy finally fell to the largest empire in the world.
Today Kandy is a big city that still retains touches of its colonial history in buildings such as the Queen's hotel, a beautiful 19th century neoclassical beauty. The Temple of the Tooth is no doubt the city biggest pride and you will have the privilege to visit this amazing place. Visit the Temple of the Tooth in Kandy in the evening in time for the evening ceremony.
Your overnight is at a homestay in Kandy which is about 30 minutes away from the city. The home offers comfortable accommodation and is tastefully decorated with antiques which has been passed on for generations.
Overnight at The Kandyan Manor, Kandy.
​
Day 5. Kandy - Village Walk - Home Cooking (B/L/-)
​
Enjoy breakfast with a view of the garden at Kandyan Manor, it will set the tone for a great day ahead. We begin with a walk around the area; depending on the time of the year you might see rice fields, plenty of tropical fruit and even some spices like nutmeg. Then it is time to jump in a tuk tuk and head to the local market where we will stock up on some goodies for the cooking ahead. Keep your eyes peeled at the market for the Ayurveda doctor who sells all kinds of ointments and herbal medicines.
Back in the house Suzy will be waiting in her kitchen to start a memorable cooking demonstration. We are not talking about just any kitchen; her home has a super traditional wood fire stove complete with clay pots, an ancient miris gala, a grinder for chilies and the best part is the view of the lush forest and gardens. The food deserves another chapter, curries made with the freshest ingredients with grandmother technique and done in the old ways. It is Kandyan home-cooked food at is best. Most likely it will be the best meal of your trip!
Spend the rest of the evening at leisure reading a book by the garden or simply relaxing.
Overnight at The Kandyan Manor, Kandy.
​
Day 6. Kandy - Colombo - Thalahena (B/-/D)
​
After a delicious meal at the hotel, drive to the train station in order to catch the train to Colombo. Traveling by train is a beautiful and an affordable way to se the country and snap some fantastic pictures along the way.
Once you reach Colombo, your chauffeur guide will pick you up from the Train station and take you to your luxury homestay in Thalahena. Thalahena is much closer to the Airport and is an Ideal location to spend your last night.
But before that, we have the ideal thing for you to wrap up your trip! A mouth watering meal at a welcoming local home is just the thing to enjoy your last day in paradise.
When we travel we always try to look for authentic cuisine, that is not simple as many restaurants cater to tourist tastes and they will give you a watered down version of the classics. That is not what we are after, we want to find the real flavours of Sri Lanka. Let us show you what real home cooked Sri Lankan food taste like - it will be an eye opener a world apart from the dreaded hotel buffet.
Memories of childhood and food always lead to mothers and grandmothers, their food always tasted special for the simple reason that it was made with love: a powerful ingredient. Tonight prepare to meet your Sri Lankan Mother at her home who will make you a curry crab that will make you cry - of happiness and of spice. And if we pair the fiery curry with some gin tonics to battle the heat you are in for one memorable evening; a trip down memory lane to a faux childhood in Sri Lanka.
Just tell us if you have any special dietary requirements and the wonderful Surangi will work her magic with the curries, you can curry basically everything from pineapple, to veggies, seafood and meats. One thing is guaranteed it will take your taste buds to the moon and back!
Villa Hundira is a luxury homestay which offers you comfortable accommodation and stylishly decorated interior. The family who lives there are extremely friendly and will make your last night in our island most memorable. Take a dip in the pool and relax the rest of the evening or simply spend your time at leisure.
Villa Hundira has a great cook and his flavours for local curries are right on point. Enjoy a nice spread of a typical local meal here before you return home!
Overnight at Villa Hundira, Thalahena (Standard Room)
​
Day 7. Thalahena - Departure (B/-/-)
​
Sadly, it's time to leave our lovely little island.
Standard check out time from the Hotel 1200 hrs.
Stop for your last Tambili on the way to the airport!
​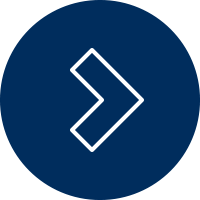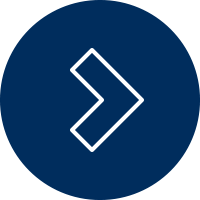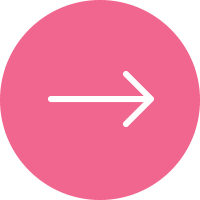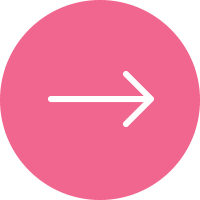 7 DAYS / 6 NIGHTS FROM £1,190 per person
based on 2 people travelling together
​
The price includes:
​
Accommodation in shared double room with private bathroom
Meals are as stated in the programme
Transfers and tours with local English-speaking Chauffeur guide in private air-conditioned vehicle
All entrance fees as mentioned in the program
Meals as mentioned in the program without drinks (B/L/D) = (Breakfast/Lunch/Dinner)
​
The price does not include:
Return flights from the UK to Colombo. Request a quote from us.
Anything not specifically mentioned above.
Optional tours, camera fees.
Tips to the guide and driver, porters and waiters.
Travel insurance.
Visa fee for Sri Lanka.
Personal costs such as drinks, laundry, etc.
Peak season surcharges
WHY BOOK WITH US ?
If you travel with us you will not just visit, you will experience your destination
Get in touch with the local culture, meet the people
​​
Immerse yourself in the sights, sounds, taste, and feel of your journey
​
Our guides strive to share real experiences with you
100% Tailor-made according to your interests, requirements and budget
Stay in hand picked boutique hotels with a local feel and character
​
Options from budget to luxury
Every little detail of your trip is carefully planned and managed throughout your journey​​
100% Financial Protection
Full supplier failure cover
​
Our travel consultants have travelled extensively and have a broad knowledge of, and passion for their destination countries
24/7 emergency UK and local contact numbers while abroad