A Taste of Argentina and Uruguay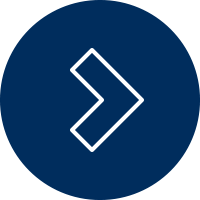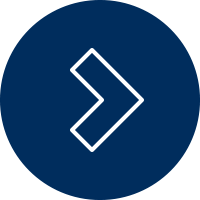 Buenos Aires - Colonia - Carmelo - Montevideo - Garzon - Punta del Este
Discover Argentina's capital, Buenos Aires, and the tango then take a fast ferry across the Rio de la Plata to the sleepy town of Colonia del Sacramento in Uruguay. Explore its cobblestone streets then visit several vineyards with tasting sessions, visit Montevideo, stay at an Estancia (ranch), trek on the shifting sand dunes then head to the upscale Punta del Este coastline where South America's elite kick off the summer.
Finally enjoy a cooking session before your return flight back home.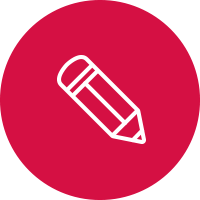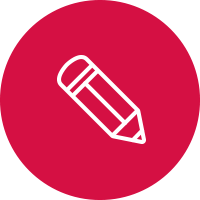 Our itineraries are suggestions and are fully customisable according to your needs, interests and budget.
Treat these itineraries as inspiration and one of our experts will create your uniquely tailored holiday with your requests in mind so that you can truly experience Argentina and Uruguay with Seven Senses.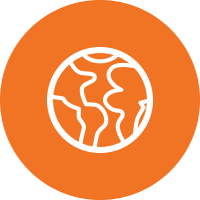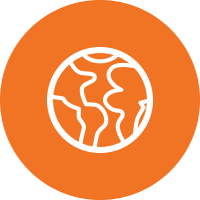 Day 1. Arrive Buenos Aires (-/-/D)
​
On arrival private transfer from the international airport to your hotel, located in the trendy Palermo neighbourhood.
Rest of the day is free at leisure.
In the evening, welcome dinner & tango show at Gala Tango – Website: http://www.galatango.com/
3 course meal, beverages and wine included
​
Its architecture, French style decoration and the exclusive refined details make Gala Tango the most glamorous place in Buenos Aires. It's a truly overwhelming experience. With gourmet cuisine, complemented with wines from one of the most exclusive wine-houses in Argentina, enjoy an elegant, warm and refined Tango and Folklore show that defines Gala Tango. A typical Orchestra will be formed by a quintet (piano, large concertina, 2 violins, and double bass) accompanied by two tango singers, four dancing couples, a "charango" player and "boleadoras" show.
Overnight accommodation at Palo Santo Hotel – Website: http://www.palosantohotel.com/
Palo Santo is a small luxury design and green hotel located in Palermo, Buenos Aires. Its architecture shows the beauty and sophistication of modern Argentinean design. Palo Santo offers an excellent service that seeks to deliver its guests the best of the Buenos Aires experience.
​
Day 2. Buenos Aires (B/L/D)
​
Breakfast in the hotel then sightseeing in Buenos Aires.
Buenos Aires is one of the most fascinating cities in both Latin America and the world. Be it for its splendid and varied architecture, with its old Colonial buildings, French palaces and state-of-the-art skyscrapers; for its vibrant nightlife and endless cultural options; or maybe just for the rich identity of the Porteños, who proudly bear the European heritage of their ancestors, more and more visitors are coming to visit.
Our journey starts at Plaza de Mayo, the city's foundational site and witness of our country's political history. There we'll visit the Pink House, our Presidential Palace, the Cabildo, our primitive town hall, and the Neoclassical-styled Metropolitan Cathedral, the final home of Argentina's founding father, José de San Martín.
We'll then head for San Telmo, one of the oldest neighbourhoods in Buenos Aires. It used to be the residential district favoured by the upper class until late 19th century, when a yellow fever epidemic caused the wealthier families to leave northwards. The area was marginalised until the 1970s, when many artists and artisans came to San Telmo to install their workshops. Nowadays, thanks to its amazing architecture and hip atmosphere, this ancient neighbourhood is really blooming. We'll walk its cobbled streets, where the city's Colonial past seems to come back to life, making a stop at Plaza Dorrego, best known for its traditional antiques fair, held every Sunday.
Leaving San Telmo behind, we'll continue southwards to La Boca, one of the city's most authentic and charming neighbourhoods. It is a working class district, heavily shaped by Italian immigrants who came to the country in large numbers during the last quarter of the 19th century. Here, we'll make a special visit to the mythical Caminito Street, which sums up everything that gives La Boca its distinctive spirit: the strong passion for soccer, the heavy presence of art and colour, and the Tango-esque atmosphere.
Heading back north across the river, we'll pay a visit to Puerto Madero, the latest addition to the city's barrios. In 1991, its huge warehouses and silos where remodelled and redesigned, to finally integrate the river to the city and to create a new corporative, residential, hotel and gastronomic district, which has become the playground for the pretty Porteños and the international jet-set.
In Retiro and Recoleta we will learn about the dream of our local aristocrats in the late 19th and early 20th centuries, when they sought to build a small-scale Paris in the heart of Buenos Aires. After visiting the impressive Plaza San Martín, where Jorge Luis Borges used to take his walks, we'll stroll down Avenida Alvear, chosen by the world's most distinguished brands to install their exclusive boutiques, looking up to see the many wonderful French style palaces which nowadays house a number of embassies.
Then we'll visit the Basílica de Nuestra Señora del Pilar, one of the city's oldest churches, which dates to the Colonial era. Finally, we'll admire the celebrated Recoleta Cemetery, a true labyrinth of ornate mausoleums. We'll make a stop at Eva Peron's grave, one of the country's most recognisable icons. We'll come across sumptuous French palaces again in Palermo Chico, the area of Palermo best known for its large parks designed by celebrated landscape architects, such as the illustrious Frenchman Charles Thays Lunch at a traditional "bodegon".
Tonight enjoy The Argentine Experience https://www.theargentineexperience.com/
Our unique dinner party's concept is to teach you the fundamentals of what being an Argentine is all about, whilst simply having more fun than is available anywhere else. Learn how to close your own empanada using the repulge technique, to order steak your way in Spanish, to prepare your own mate drink.
Overnight accommodation at Palo Santo Hotel – Website: http://www.palosantohotel.com/
​
Day 3. Buenos Aires - Colonia del Sacramento, Uruguay (B/-/-)
​
Private transfer to the Buquebus port, in order to take the fast ferry to Colonia.
Arrival to Colonia Del Sacramento and transfer to your hotel, located in the historic part of the town.
Continue with a walking city tour along the cobbled streets of the old town of Colonia Del Sacramento. Visit to the old buildings and forts and Spanish and Portuguese Museums and the most important tourist spots of this Old Portuguese City from the XVII century that has been declared Patrimony of Mankind by the UNESCO.
Afternoon visit to the Los Cerros de San Juan winery with tasting. You will be able to taste the tannat, Uruguay's signature wine. The tannat grapes originated from southwestern France and brought to Uruguay almost 250 years ago by a French Basque immigrant and the variety is characterised by its softer tannins when compared with the "old wines" from France.
Overnight accommodation at Charco Hotel - Website: http://charcohotel.com/
Its strategic location in the historic town of Colonia del Sacramento, the magnificent view of the river and its warmth, make the experience of staying at Charco Hotel truly unique.
​
Day 4. Colonia - Calera de las Huérfanas – El Legado & Cordano Wineries (B/L/D)
​
After breakfast transfer towards the area of Carmelo. The tour starts with the visit of La Calera de las Huerfanas (the Orphans Lime Quarry) Jesuit Ruins where the Uruguayan history of wine begins. We will then continue to the El Legado winery, where depending on the season, guests may be able to see the harvest, bottling or grape, manual selection. After a wine tasting, we will continue our tour towards Bodegas Cordano winery where we will learn about the production, processes and history of the vineyard. We will then continue towards Finca Narbona Wine Lodge where you will enjoy dinner and spend the night.
Overnight accommodation at Finca Narbona Wine Lodge – Website: http://www.narbona.com.uy/
Located in Carmelo, Uruguay, the boutique lodge is associated with the quality of craftsmanship, the charm of the rustic, and the best comfort and joy. A unique mixture: Lodge, Wine cellar, Restaurant, Fields and Tambo, in one of the most exclusive tourist areas of Uruguay, Carmelo.
​
Day 5. Finca Narbona Lodge (B/L/-)
​
Morning at leisure. Picnic lunch in the vineyards and late afternoon wine and cheese pairing, tasting in the cellar, guided by the sommelier of Finca Narbona (includes three different Narbona wines and seven choices of cheese).
​
Overnight accommodation at Finca Narbona Wine Lodge – Website: http://www.narbona.com.uy/
​
Day 6. Finca Narbona-Montevideo (B/L/-)
​
After breakfast, you will be picked up and taken by private transfer to Montevideo. On arrival, enjoy lunch at the vibrant port market. Take a walking tour of the Ciudad Vieja (the colonial historic neighbourhood) and visit several museums and the Solis Theater (museum selection subject to preferences and opening times).
​
Overnight accommodation at Alma Historica Hotel– Website: http://www.almahistoricahotel.com/
​
Day 7. Montevideo - Winery & Estancia Charabon (B/L/D)
​
Morning pick up for a short panoramic city tour of the rest of the city then visit a winery in the region of Montevideo. Afterwards, private transfer to Estancia Charabon, where you will enjoy the last hours of the day – relax by the swimming pool with a glass of wine or why not enjoy a ride through the rolling plains!
Overnight accommodation at Estancia El Charabon–Website: http://www.elcharabon.com/
​
Day 8. Trekking from Valizas to Cabo Polonio, incredible sand dunes and sea lions (B/L/D)
​
After breakfast, transfer to the small village of Barra de Valizas, where a local guide will meet us to start an unforgettable tour to Cabo Polonio Village. After a short walk around the town, we will start the trekking along the coastline that will take us towards the incredible shifting sand dunes. We will trek up the Buena Vista Hill from where a fantastic view of the ocean can be appreciated and continue down towards Cabo Polonio (4 hours' trek). After a delicious seafood lunch at a local seaside restaurant, we will visit the lighthouse and sea lions reserve (one of the biggest ones in the world!). In the afternoon take a 4x4 truck towards the main entrance of Cabo Polonio where a private transfer will take you back to the accommodation at Estancia Charabon
​
Overnight accommodation at Estancia El Charabon–Website: http://www.elcharabon.com/
​
Day 9. Village Garzon (B/-/-)
​
Private transfer to Colinas de Garzon - and Extra Virgin Olive oil plant, which awaits you for a visit to their production facilities followed by a tasting of their award winning olive oil together with a selection of cheeses and Garzon Wines. Afternoon visit to Pueblo Garzon, a small, picturesque village just 30 minutes from Jose Ignacio, where time seems to have stood still: people buy their fuel in a petrol canister and stroll around the central square, where everyone knows everyone and gathers for a chat.
​
Overnight accommodation at Posada Casa Anna - Website: http://casaannagarzon.com/
"Casa Anna" is styled in the Garzon architecture of low built houses of the 1920's. An extensive garden with a swimming pool and a Palapa style pool house. The property includes a Ping-Pong court, an Observatory with a 10" Meade computerised telescope and a media room with Wi-Fi and there is internet connection throughout
​
Day 10. Cheese & Wine in the Punta del Este region (B/-/-)
​
Today you will get to know the gourmet Punta del Este. Visit the Altos de la Ballena winery, one of the newest wineries of Uruguay and one of the few in the area of Punta del Este. After a rich wine tasting, we continue on to the Nonno Antonio artisan cheese farm, where you can observe the cheese production and enjoy the homemade cheeses during a tasting. Following a drive all along Punta del Este's coastline, you will be transferred to Jose Ignacio.
Overnight accommodations at Posada del Faro - Website: http://www.posadadelfaro.com/
Located 50 m from the beach, and featuring its own beach area and an outdoor swimming pool, La Posada del Faro offers panoramic sea views, free Wi-Fi and Continental breakfast.
​
Day 11. Cooking Class at Estancia Anastasio (B/L/-)
​
After breakfast, transfer to Estancia Anastasio where we will experience firsthand the good tastes of the area. We have designed a special cooking class to expose you to the best that the local products have to offer. You will spend a lovely day with hands on instructions by one of our professional local chefs so that you take not only your memories home, but also some great recipes and techniques to add to your own collection. Lunch and afternoon enjoying the lagoon with one of the activities offered: canoeing, horseback riding or stand-up-paddle.
Overnight accommodations at Posada del Faro - Website: http://www.posadadelfaro.com/
​
Day 12. Departure (B/-/-)
​
Transfer to Montevideo airport for your departure flight.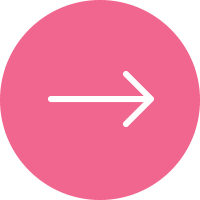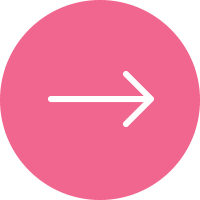 12 DAYS / 11 NIGHTS FROM £5,590 per person + international flights
based on 2 people travelling together till October 2018.
​
The price includes:
​
All mentioned activities with guide services
All taxes
Meals as mentioned in the programme without drinks (B/L/D) = (Breakfast/Lunch/Dinner)
​
The price does not include:
Return flights from the UK. Request a quote from us.
Anything not specifically mentioned above.
Optional tours, camera fees.
Tips to the guide and driver, porters and waiters.
Travel insurance.
Personal costs such as drinks, laundry, etc.
Peak season surcharges
Private transfer surcharges if required
National Park tickets, museums or Natural reserves entrance fees
Airport arrival/departure taxes (if any)
Meals and beverages not mentioned in itinerary
​
WHY BOOK WITH US ?
If you travel with us you will not just visit, you will experience your destination
Get in touch with the local culture, meet the people
​​
Immerse yourself in the sights, sounds, taste, and feel of your journey
​
Our guides strive to share real experiences with you
100% Tailor-made according to your interests, requirements and budget
Stay in hand picked boutique hotels with a local feel and character
​
Options from budget to luxury
Every little detail of your trip is carefully planned and managed throughout your journey​​
100% Financial Protection
Full supplier failure cover
​
Our travel consultants have travelled extensively and have a broad knowledge of, and passion for their destination countries
24/7 emergency UK and local contact numbers while abroad