A Once-in-a-Lifetime Adventure in Pantanal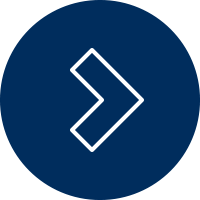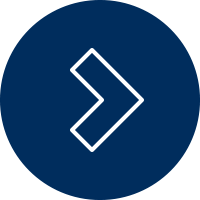 The Pantanal is a natural region encompassing the world's largest tropical wetland area. It is located mostly within the Brazilian state of Mato Grosso do Sul, but it extends into Mato Grosso and portions of Bolivia and Paraguay. It sprawls over an area estimated at between 140,000 and 195,000 square kilometres (54,000 and 75,000 sq mi). Various subregional ecosystems exist, each with distinct hydrological, geological and ecological characteristics; up to 12 of them have been defined.
On this unique tour you will visit three ecosystems - the savannah, the Amazon, and the wetlands.
Roughly 80% of the Pantanal floodplains are submerged during the rainy seasons, nurturing a biologically diverse collection of aquatic plants and helping to support a dense array of animal species. The name "Pantanal" comes from the Portuguese word pântano, meaning wetland, bog, swamp, quagmire or marsh.
The Pantanal ecosystem is thought to be home to 463 bird species, 269 fish species, more than 236 mammalian species, 141 reptile and amphibian species, and over 9,000 subspecies of invertebrates.
Among the rarest animals to inhabit the wetland of the Pantanal are the marsh deer (Blastocerus dichotomus) and the giant river otter (Pteronura brasiliensis). Parts of the Pantanal are also home to the following endangered or threatened species: the hyacinth macaw (Anodorhyncus hyacinthinus) (a bird endangered due to smuggling), the crowned solitary eagle, the maned wolf (Chrysocyon brachyurus), the bush dog (Speothos venaticus), the South American tapir (Tapirus terrestris) and the giant anteater (Myrmecophaga tridactyla). Common species in the Pantanal include the capybara (Hydrochoerus hydrochaeris), Ocelot (Leopardus pardalis) and the yacare caiman (Caiman yacare). According to 1996 data, there were 10 million caimans in the Pantanal, making it the highest concentration of crocodilians in the World.
The Pantanal is home to one of the largest and healthiest jaguar (Panthera onca) populations on Earth.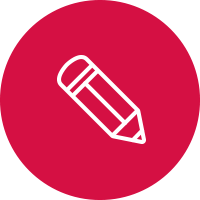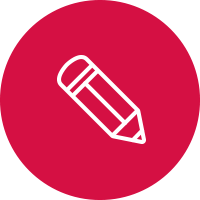 Our itineraries are suggestions and are fully customisable according to your needs, interests and budget.
Treat these itineraries as inspiration and one of our experts will create your uniquely tailored holiday with your requests in mind so that you can truly experience Brazil with Seven Senses.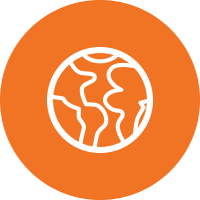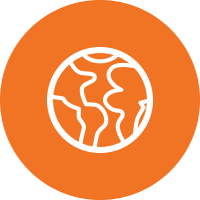 Day 1. Arrival at Cuiabá airport. (-/-/D)
​
Drive some 290km North to Sao José do Rio Claro, check in at Jardim da Amazonia Lodge, a small lovely 9 rooms farm lodge, surrounded by amazon rain forests and crystal clear waters and a river. Stay for 2 nights.
​
Day 2. Sao José do Rio Claro (B/L/D)
​
Explore the forest trail, have fish in "banana leaves" as the natives did for centuries. Canoe downstream the Claro River, back to the Lodge. Enjoy swimming in the clear waters that run through the lodge property. Dinner is always 'gourmet', as the house lady is an amazing cook. Look out for the deserts….
​
Day 3. Sao José do Rio Claro - Bom Jardim (B/L/D)
​
Drive some 70km SE, to Bom Jardim Village for the next 2 nights. Enjoy a fine buffet lunch as you arrive at "Mirante do Cerrado" Restaurant. After a brief rest in a hammock, change into bathing suites for a plunge, using a life vest and snorkel amongst hundreds of colourful sweet water fish, in a deliciously warm crystal clear water stream. Later check in at your local Inn. Dinner at local restaurant.
​
Day 4. Bom Jardim (B/L/D)
​
Drive some 20km to a region where there is a river that flows through a granite hill , great fun as you cross this 'tunnel' in a personal pneumatic floating gear. Today we will enjoy lunch in a local small farm: free running chicken with rice, manioc and vegetables done with some delicious local herbs. Learn all about this regional settlement, of small 25ha properties, in what is known as "Assentamento" or a Brazil Social Land distribution program for familiar agriculture. On the way back, stop for sunset at the famous "Macaws Lake" to enjoy the arrival of hundreds of colourful blue and yellow macaws, among other parrots that choose this lagoon to roost. Dinner and overnight at the Bom Jardim Inn.
​
Day 5. Bom Jardim - Pantanal Lowlands (B/L/D)
​
Drive some 385kms west to reach the borders of the Paraguay river, in the lowlands of the Pantanal. Check in, for 3 nights, at the cozy Baiazinha Lodge, facing the impressive river and its forest and beach. Then enjoy a sweet water fish for lunch. The Pantanal has over 264 fish species, and a good dozen of very commercial and good tasting fish such as the 25kg catfish, famous in these waters. Have a rest and in the afternoon then enjoy a walk in a closeby bushy area, looking for birds and other life forms. Dinner and overnight at the lodge.
​
Days 6-7. Pantanal Lowlands (B/L/D)
​
We will cruise in our aluminum outboard boats, in search of the amazing and rich wildlife of the Pantanal, including the elusive jaguar or 'onca panthera', that live in this region. Although not guaranteed, there is a good chance to meet one of those fascinating creatures, known as the Pantanal Super Predator, the ruler of wild life in this amazing Sanctuary. Lunch, Dinner and overnight at Baiazinha Lodge.
​
Day 8. Pantanal Lowlands - Araras Ecolodge (B/L/D)
​
Today we will deepen our discovery of the Pantanal, by moving away from the river into a drier area along the known ''Tranpantaneira'' Park Road in the municipality of Poconé. Lunch will be on the way, and we will also visit a local afro descendent community, specialized in brown sugar production, straight from their own planted sugar cane. Drive around 270kms east up to Araras Pantanal Ecolodge. Arrive in the afternoon. After check in, we will give an introduction tour of Araras Lodge's sustainable practices, before enjoying sunset over a lagoon with a number of caimans. Indulge with your favorite drink or try the typical "caipirinha" sugar cane alcohol and lime drink.
​
Day 9. Araras Ecolodge (B/L/D)
​
Explore the Pantanal on horseback and by hiking on one of Araras's trails. Lunch, dinner at Lodge.
​
Day 10. Araras Ecolodge (B/L/D)
​
Lets do a photo safari by truck and canoe on an internal waterway, with no current so paddling is easy and fun. Be amazed by the biodiversity. Enjoy a barbecue lunch along river side. Dinner at the Lodge.
​
Day 11. Departure (B/-/-)
​
Time to say Good Bye, and drive back for 132km NE, to Cuiabá airport. Check in to your onward flight.
​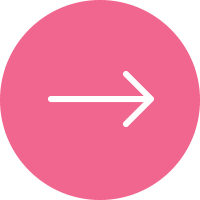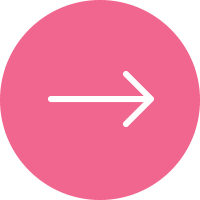 11 DAYS / 10 NIGHTS FROM £5,725 per person + flights
based on minimum 2 people travelling together
or
11 DAYS / 10 NIGHTS FROM £4,770 per person + flights
based on minimum 4 people travelling together
​
The price includes:
​
Accommodation in double/twin room
Full Board Meals as mentioned in the itinerary without drinks
Transfers, tours and services as per itinerary above.
Transfer Cuiabá to Jd Amazonia – 02 overnight at Jd Amazonia full board and activities according to the program Transfer Jd Amazonia to Bom Jardim – Nobres - 02 overnight at Reino Encantado or Rota das Aguas full board and activities according to the program Transfer Bom Jardim to Baiazinha Lodge – 03 overnight at Baiazinha Lodge full board and 2,5 full day by boat trip according to the program Transfer Baiazinha Lodge to Araras Lodge – 03 overnight at Araras Lodge, full board and activities according to the program English Speaking Naturalist Guide
​
The price does not include:
Return flights from the UK to Brazil. Request a quote from us.
Anything not specifically mentioned above.
Tips to the guide and driver, porters and waiters.
Travel insurance.
Personal costs such as drinks, laundry, etc.
WHY BOOK WITH US ?
If you travel with us you will not just visit, you will experience your destination
Get in touch with the local culture, meet the people
​​
Immerse yourself in the sights, sounds, taste, and feel of your journey
​
Our guides strive to share real experiences with you
100% Tailor-made according to your interests, requirements and budget
Stay in hand picked boutique hotels with a local feel and character
​
Options from budget to luxury
Every little detail of your trip is carefully planned and managed throughout your journey​​
100% Financial Protection
Full supplier failure cover
​
Our travel consultants have travelled extensively and have a broad knowledge of, and passion for their destination countries
24/7 emergency UK and local contact numbers while abroad