Archeology, Culture, Heritage, Tribes, Old Buddhist Civilization and the Beaches of Bangladesh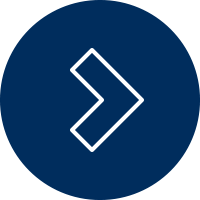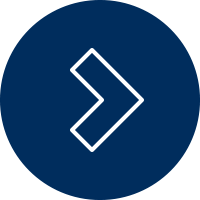 Discover this off the beaten path destination with our comprehensive tour of the country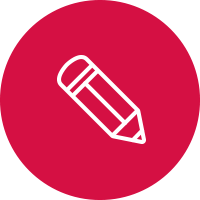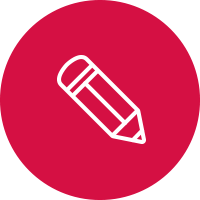 Our Bangladesh itineraries are suggestions and are fully customisable according to your needs, interests and budget.
Treat these itineraries as inspiration and one of our experts will create your unique, tailor-made Bangladesh holiday with your requests in mind so that you can truly experience Bangladesh with Seven Senses.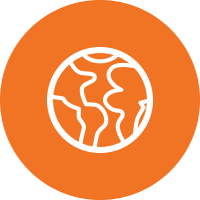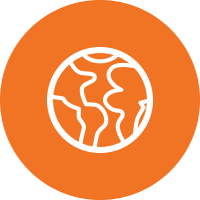 Day 1. Arrive Dhaka
Meet your guide and driver on arrival at Dhaka airport. Transfer to the hotel. Depending on your arrival time if time permits your guide shall offer you some city sightseeing activities in the afternoon. Overnight in Dhaka (Pan Pacific Hotel 5 Star)
Day 2. Dhaka sightseeing
Your guide will show you the Star Mosque, Armenian Church, Ahsan Manjil and Sadarghat River Terminal. A visit to Dhaka wouldn't be complete without a short river cruise by country boat on the Buriganga river near Shadarghat, Old Dhaka. Small boats compete for space on the river with huge freighters and other large vessels. It is a fascinating, dynamic experience. Visit the Shakhari Bazaar before lunch. In the afternoon your guide will take you to a rickshaw decorating workshop where with a bit of luck you can see how a rickshaw is being assembled. Walk inside Chawk Bazar, then continue to Lalbagh fort and the Dhakeswari temple. Overnight in Dhaka (Pan Pacific Hotel 5 Star)
Day 3. Dhaka - Puthia - Rajshahi
Depart at 7am for the drive to Rajshahi. Cross the world's 11th longest (5.01km) bridge on the river Jamuna. We shall stop at a highway restaurant in Shirajgonj for refreshments and tea break. Continue driving to Puthia (city of temples) where you will visit the King's Palace, Jamindar's Admin and Tax Office, and the terracotta ornate nine Hindu temples from the 16th to 19th centuries.
Afrer lunch continue approx 30 km to Rajshahi. Check in to the hotel. Then visit Barandra Museum in Rajshahi if it is open this day. Also visit one of a silk processing factory and enjoy the sunset from the bank of the river Padma (this is the Bangladesh part of the Ganges River). Overnight in Rajshahi (Chez Razzak Hotel or Parjatan Motel)
Day 4. Rajshahi – Naogaon - Dinajpur
Enjoy the sunrise from the bank of the Padma River also take a boat cruise if possible. Return to the hotel for breakfast at 08:00. Afterwards drive to Naogaon. On the way, visit Kusumba Mosque (16th century). After lunch visit Paharpur Buddhist Monastery in Naogaon. It is the largest single Vihara south of Himalayas; also a UNESCO World Heritage site.
It is an extraordinary structure from the 7-8th centuries and the finest symbol of Buddhist civilization of ancient Bengal.
Continue to Dinajpur (approximately 2 hours drive). Check in the Parjatan Motel. Overnight in Dinajpur (Parjatan Hotel)
Day 5. Dinajpur – Bogra - Mahasthangarh
After breakfast, this morning we visit the most ornate terracotta Kantanagar Temple, a very special one; 20 km from Dinajpur town.
Afterwards, drive to Bogra. After lunch drive to Mahasthangarh, the earliest capital of Bangladesh (formerly known as Pundravardhana). Mahasthangarh is considered sacred by Buddhists and Hindus alike.
It is one of the earliest urban archaeological sites so far discovered in Bangladesh. The village Mahasthan in Shibganj Thana of Bogra district contains the remains of an ancient city that was called Pundranagara or Paundravardhanapura in the territory of Pundravardhana. A limestone slab bearing six lines in Pakritin Brahmi script, discovered in 1931, dates Mahasthangarh to around the 3rd century BC. The fortified area was in use till the 18th century AD.
We also stop at a village market. Check in to the hotel in Bogra for overnight. Overnight in Bogra (Hotel Naz Garden, 4 Star Hotel)
Day 6. Bogra – Dhaka
After breakfast here we visit Vashu Bihara and Gokul Med. Then drive back to Dhaka via Jamuna Bridge. After lunch at a highway restaurant; you may briefly stop at the bank of the mighty Jamuna River near Jamuna Bridge. We shall stop en-route to visit the hand loom factory for making designed cotton Sharees and the mustard factory for making mustard oil in Tangail. We shall arrive Dhaka in the evening; check in to the hotel in Dhaka. Overnight in Dhaka (Pan Pacific Hotel 5 Star)
Day 7. Dhaka – Chittagong
After breakfast at 8:00 am you will depart for Chittagong. On the way you will visit Sonargaon, to explore the old capital of Bengal from the Sultanate period (11th to 16th centuries). Here also you will visit GOALDI mosque from the early 16th century, the famous PANAM City from the 13th to 19th centuries and a folk museum. Continue your drive and visit "War Cemetery" in Comilla, where you can see the graveyard of soldiers who died in the Burma front during the Second World War nearby Comilla.
After lunch you will explore Mainamoti, archaeological ruins dating back to the 7th-12th centuries. Here you will visit Salban Vihara, Kutila Mura, Ananda Vihara, Charpatra Mura, Itakhola Mura, Salban Vihara museum etc.
After visiting these archeological sites continue to Chittagong. Check in to the hotel. Overnight in Chittagong (Hotel Peninsula, 5 Star)
Day 8. Chittagong – Bandarban
Breakfast and start the drive at 7am to Bandarban (approx 2 hours 15 minutes). After finishing some government formalities (required for foreigners entering Bandarban) visit Dhatu Zadi (Golden Temple); then a tribal village, hike down to the River Shangu, and visit Shailapropat (cold water spring) near BOWM tribal village, shop for tribal handicrafts.
Lunch at Parjaton Motel Restaurant or at a local restaurant in Bandarban. Overnight at Parjatan Motel or best local hotel or in some hill resort.
Note: We shall try our best to show you the local ethnic people's life style at this day. Please don't photograph ethnic people without asking them.
Day 9. Bandarban – Cox's Bazaar
Breakfast and start the drive at 7:30 am to Cox's Bazaar (approx. 2 hours). Check in to the hotel. You will be free in Cox's Bazaar, the World longest beach till sunset. In the evening visit Burmese or Rakhain Tribal Market. Dinner at a local restaurant. Overnight in Cox's Bazar (Hotel Cox Today or Sea Gull or Similar 5 Star hotel)
Day 10. Cox's Bazaar
After breakfast visit Morning Fish Market, Buddhist Temples in Cox's Bazaar town. Drive to Himchori and Inani beach. After lunch drive back to Cox's Bazaar, on your way back visit Buddhist temples in Ramu. Overnight in Cox's Bazar (Hotel Cox Today or Sea Gul or Similar 5 Star)
Day 11. Cox's Bazaar - Chittagong
After breakfast drive back to Chittagong. Check in the hotel. Afternoon visit the Ethnological Museum, Baijit Bostami St.'s Shrine, Port area and walk / Rickshaw ride to the old city to visit a few markets. In the evening you can spend time on Patenga Beach. Overnight in Chittagong (Hotel Peninsula, 5 Star)
Day 12.Chittagong - Dhaka
Drive back to Dhaka; on the way visit Ship-breaking yards (external view). Lunch at a highway restaurant in Feny or Comilla. Arrive in Dhaka at around 17:00 (depending on traffic). Overnight in Dhaka (Pan Pacific Hotel 5 Star)
Day 13. Dhaka - Departure
Depending on your flight schedule we shall arrange your airport transfer. Also we can offer you some activities in Dhaka if time permits.
​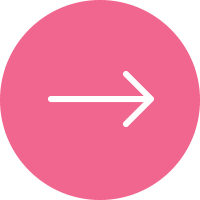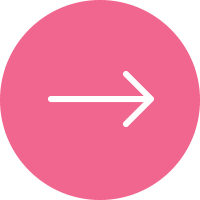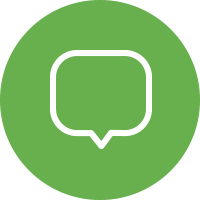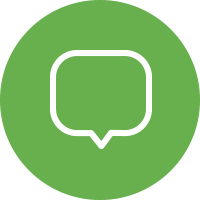 Please note that Bangladesh is a developing country with very limited tourism infrastructure. In many locations luxury, or even moderate class accommodation compared to western standards is non existent. Where possible we have included the most luxury accommodation possible which can be downgraded on request of course to lower costs. Some nights in remote areas however will be spent in the best local accommodation possible but this might be well below standards western tourists are used to with very basic rooms and cold water only in bathrooms, showers. Take part in this tour only if this is something you are used to during your travels or that you can accept.
13 DAYS / 12 NIGHTS FROM £2,899 per person + flights
based on 2 people travelling together
​
The price includes:
​
Air conditioned private vehicle with driver for the full duration of the tour as described in the itinerary (additional transfers requested during the tour might have to be paid directly on the spot)
12 nights accommodation in the mentioned hotels or similar in twin/double room
All tours mentioned in the itinerary with private English speaking guide
All meals (Breakfast, Lunch and Dinner) without drinks
All entrance fees and permissions to the sites visited
​
The price does not include:
Return flights from the UK to Dhaka, Bangladesh
Visa fees for Bangladesh
Anything not specifically mentioned above
Tips to the guide and driver
Travel insurance
Personal costs such as drinks, laundry, etc.
WHY BOOK WITH US ?
If you travel with us you will not just visit, you will experience your destination
Get in touch with the local culture, meet the people
​​
Immerse yourself in the sights, sounds, taste, and feel of your journey
​
Our guides strive to share real experiences with you
100% Tailor-made according to your interests, requirements and budget
Stay in hand picked boutique hotels with a local feel and character
​
Options from budget to luxury
Every little detail of your trip is carefully planned and managed throughout your journey​​
100% Financial Protection
Full supplier failure cover
​
Our travel consultants have travelled extensively and have a broad knowledge of, and passion for their destination countries
24/7 emergency UK and local contact numbers while abroad