ARGENTINA
SMALL GROUP TOURS
A Vast Natural Wonderland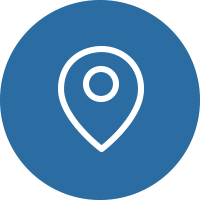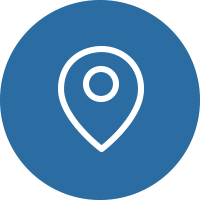 ARGENTINA - THE DESTINATION
Argentina is a massive South American nation with terrain encompassing Andes mountains, glacial lakes and Pampas grassland, the traditional grazing ground of its famed beef cattle. The country is famous for tango dance and music. Its big, cosmopolitan capital, Buenos Aires, is centered on the Plaza de Mayo, lined with stately 19th-century buildings including Casa Rosada, the iconic, balconied presidential palace. Read more...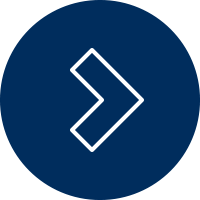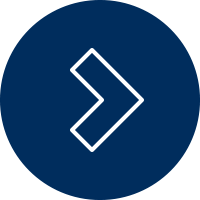 In case you prefer to discover Guatemala in the company of fellow travellers, join in to one of our escorted, fixed departure small group tours. For your comfort, maximum group size is 15 people.
10 DAYS FROM £2,275pp + FLIGHTS
Lake Crossing - Argentina and Chile
Buenos Aires - Bariloche - Puerto Varas - Santiago de Chile
Visit Buenos Aires, where you will also have time for optional activities. Fly to Bariloche, then cross several lakes on the border of Argentina and Chile with beautiful views of the Andes mountains in an Alpine scenery.
This tour will end in Chile's capital, Santiago de Chile.
7 DAYS FROM £1,835pp + FLIGHTS
Ibera Wetlands and Iguazu Falls
The Ibera Lake and marshlands are among the last paradises on earth where visitors can get face to face with caimans,
capybaras, swamp deer, howler monkeys and hundreds of species of birds. Iguazú Watefalls are made up of 275 falls, each up to 80m high.
Speak to our Tailor-Made Specialists
Let us Design Your Perfect Holiday
Request a Quote, or Call one of our destination specialists who have travelled extensively or lived in Guatemala.
Start planning your holiday today.
Let's Start Planning Your Trip
Talk to One of Our Experts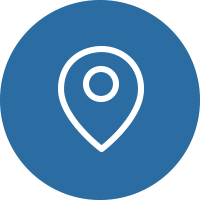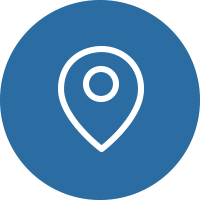 ARGENTINA - THE DESTINATION
Argentina (officially the Argentine Republic) is the eighth-largest country in the world. The highest and the lowest points of South America are also located in Argentina: At 6,960m, Cerro Aconcagua is the tallest mountain in the Americas while Laguna del Carbón, at 105m below sea level, is the lowest point in the Americas. At the southern tip of Argentina there are several routes between the South Atlantic and the South Pacific Oceans including the Strait of Magellan, the Beagle Channel, and the Drake Passage - as alternatives to sailing around Cape Horn in the open ocean between South America and Antarctica. The name Argentina derives from argentinos, the Ancient Greek diminutive (tinos) form for silver (argentos), which is what early Spanish explorers sought when they first reached the region in the sixteenth century.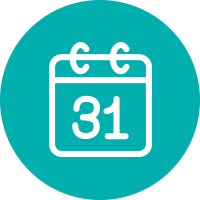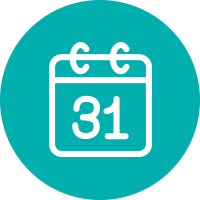 CLIMATE AND WHEN TO GO
Buenos Aires and the Pampas are temperate; cold in the winter, hot and humid in the summer. The deserts of Cuyo, which can reach temperatures of 50°C, are extremely hot and dry in the summer and moderately cold and dry in the winter. Spring and fall often exhibit rapid temperature reversals; several days of extremely hot weather may be followed by several days of cold weather, then back to extremely hot. The Andes are cool in the summer and very cold in the winter, varying according to altitude. Patagonia is cool in the summer and cold in the winter. Extreme temperature shifts within a single day are even more common here; pack a variety of clothes and dress in layers. Don't forget that seasons are reversed from those of the Northern Hemisphere.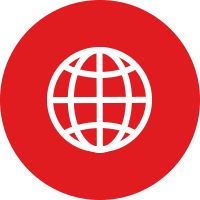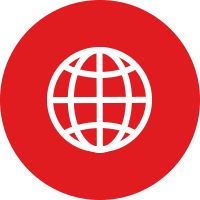 The official language is Spanish. Generally, most people speak Spanish correctly, albeit using a local dialect, Castellano Rioplatense, which is subtly different from both the language of Spain and that of Central America.
Argentines will communicate with each other using lunfardo, a street dialect or slang. It is used together with Spanish by replacing nouns with their synonyms in lunfardo. As opposed to changing the original meaning, it just makes the phrase more colourful. An important aspect of lunfardo is that it is only spoken. For example, one knows the word dinero (money), but may use the word "guita" in order to refer to the same things. Lunfardo is composed of about 5,000 words, many of which do not appear in the dictionary.
There are two important nature preserves around Puerto Madryn, Punta Tombo, and Peninsula Valdes where one can see guanacos, rheas, penguins, sea lions, birds, and whales at certain times of the year. The wine regions of Mendoza and Salta are also very popular tourist destinations, and many tourists are discovering that entering Argentina and using these cities as a base often suits them better than dealing with the bustle of Buenos Aires. Mendoza is a place where many find it is comfortable to learn or brush up on Spanish before touring South America. The Traslasierra Valley is a natural geographic region of Córdoba, Argentina, located west of the Big Picks or Hills where Mina Clavero is the capital of tourism and is the most important commercial centre together with the city of Villa Dolores. Among this magnificent mountain range of almost 2800m (9200 ft), several charming villages will welcome you with a great variety of lodgings, restaurants, cultural events and outdoor activities for everyone. The sun shines most of the year inviting you to practice eco-tourism and adventure tourism experiencing a direct contact with nature. Health tourism is also possible in some places in Traslasierra valley, where alternative therapies or anti-stress programs are available in world class Spas. Cultural heritage has also a main role, with museums, churches and estancias (ranches) of the eighteenth century.
Never use a Credit card in Argentina - neither for payments nor for withdrawals. The exchange rates applied by Argentine banks to such transactions are outrageously bad. Besides, Argentine businesses accept credit cards only after adding a surcharge of about 10% (despite the well-known prohibition to do so).
The fashion and art scenes are booming. Buenos Aires' signature European-South American style overflows with unique art pieces, art deco furniture, and antiques. Creative and independent, local fashion designers - who are becoming a source of inspiration for the US and European high-end markets - compose their collections based on lots of leather, wools, woven fabrics, and delicate laces with a gaucho twist. At times, the exchange rate can present good value for international tourists.
If you want to use a debit or credit card, the checkout operator in places like supermarkets will require you to present both your card and a form of identification such as a drivers' license. Present both simultaneously at checkout and with confidence. A lack of confidence will lead to a request for your passport as identification. For larger purchases such as long-distance bus tickets you will need to present your passport and your credit card. Although this makes shopping difficult, do try to keep your passport in a location such as a hotel-room safe. Unlike other parts of South America such as Peru, the credit card purchasing systems do not support credit card PINs. So, if you enabled PIN in your home country do not expect the Argentinian restaurant, hotel, or retailer to ask for you to key it in. Instead, they will ask for your signature, which is normal.
Cheek kissing is very common in Argentina, especially in bigger cities, among and between women and men. People make contact with right cheeks, and make a light "kiss sound" but not touch the cheek with their lips (only once, two kisses -right and then left- is only usual in Northeastern provinces). When two women, or a woman and man first meet, it is common to cheek kiss. Two men will first shake hands if they do not know each other, but will probably kiss when departing, especially if they have spoken for a while. Male friends cheek kiss every time when greeting, it is like a sign of trust. Trying to shake hands when offered a kiss will be considered odd, but never rude especially if you are an obvious foreigner. Remember when visiting another country its always interesting to try new customs. In the rest of the country, regular handshaking applies. Also women will greet by kissing as described above, but it's reserved to other women and to men they are acquainted with. All the aforementioned applies elsewhere in Latin America and in the Iberian Peninsula (except the man to man cheek kissing, which is not common elsewhere).
WHY BOOK WITH US ?
If you travel with us you will not just visit, you will experience your destination
Get in touch with the local culture, meet the people
​​
Immerse yourself in the sights, sounds, taste, and feel of your journey
​
Our guides strive to share real experiences with you
100% Tailor-made according to your interests, requirements and budget
Stay in hand picked boutique hotels with a local feel and character
​
Options from budget to luxury
Every little detail of your trip is carefully planned and managed throughout your journey​​
100% Financial Protection
Full supplier failure cover
​
Our travel consultants have travelled extensively and have a broad knowledge of, and passion for their destination countries
24/7 emergency UK and local contact numbers while abroad