Adventures off the Beaten Path
BELIZE - THE DESTINATION
If you are a traveler who seeks adventures off the beaten path, then Belize is the place for you. Here you can explore mystical Maya caves, wondrous aquatic habitats and lush national parks. Read more...
Unique experiences included in our Belize tours you won't find anywhere else.
DIVE IN BELIZE'S GREAT BLUE HOLE
This 318m wide, 125m deep giant marine sinkhole off the coast of Belize is considered one of the top five scuba diving sites in the world. It is part of the larger Belize Barrier Reef Reserve System, a UNESCO World Heritage Site.
​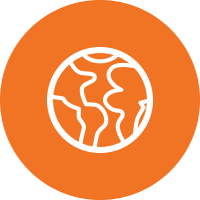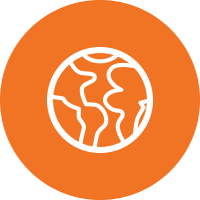 Below you will find some of our ideas for tours in Belize.
Our Belize itineraries are suggestions and are fully customisable according to your needs, interests and budget.
Treat these itineraries as inspiration and one of our experts will create your unique, tailor-made Belize holiday with your requests in mind so that you can truly experience Belize with Seven Senses.
Visit Mayan Ruins, explore the Belizean rainforest. Learn about rescued endemic animals then head to San Pedro on Ambergris Caye, the largest island in Belize and one of the most popular destinations in the country.
​
​
10 DAYS FROM £1,970 PP + FLIGHTS
Venture inland and tour the Mayan Ruins, explore the Belizean town of San Ignacio in the Cayo District. Continue with an adventure at Bocawina Rainforest eco-lodge. You will have four days in this remote jungle setting to hand pick your daily adventures!
10 DAYS FROM £2,100 PP + FLIGHTS
Speak to our Tailor-Made Specialists
Let us Design Your Perfect Holiday
Request a Quote, or Call one of our destination specialists who have travelled extensively or lived in Belize.
Start planning your holiday today.
Let's Start Planning Your Trip
Talk to One of Our Experts
WHY BOOK WITH US ?
If you travel with us you will not just visit, you will experience your destination
Get in touch with the local culture, meet the people
​​
Immerse yourself in the sights, sounds, taste, and feel of your journey
​
Our guides strive to share real experiences with you
100% Tailor-made according to your interests, requirements and budget
Stay in hand picked boutique hotels with a local feel and character
​
Options from budget to luxury
Every little detail of your trip is carefully planned and managed throughout your journey​​
100% Financial Protection
Full supplier failure cover
​
Our travel consultants have travelled extensively and have a broad knowledge of, and passion for their destination countries
24/7 emergency UK and local contact numbers while abroad
BELIZE - THE DESTINATION
Belize, formerly the colony of British Honduras, is the only country in Central America without a coastline on the Pacific Ocean (only the Caribbean Sea to its east), and the only one in the region with English as its official language. The country is located between Guatemala to the west and south and Mexico to the north.
With a long Caribbean coast, Belize is a culturally diverse and mixed race country with one foot in Latin America and the other in the Caribbean. There is the creole/ (Afro-European mixture) population as well as the native Maya people and the Mestizos that tend to live in the north and northwest of the country Spanish is often spoken. In the south east along the Caribbean coast live the Garifuna (Black Caribs) an Afro-Amerindian culture. German speaking Mennonites also call Belize home. In addition, there are people of East Indian, and Lebanese decent. World class attractions include exploring the lush jungles with exotic plants and animals, deep sea fishing, swimming, snorkeling and diving in the Caribbean sea with its attractive reefs, and visiting the Mayan ruins. Income levels are still very low and the infrastructure is very basic. The Belizeans are very proud and friendly to visitors and the tourist industry grew greatly in the last decade.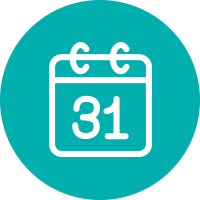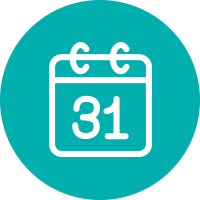 CLIMATE AND WHEN TO GO
Tropical; very hot and thick; rainy season (May to November); dry season (February to May). Hurricanes season (June to November) brings coastal flooding (especially in south).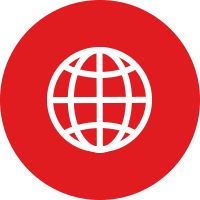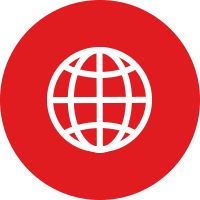 As a former British colony the official language of Belize is English, which makes it stand out from its Spanish speaking neighbours. Nevertheless, Spanish is spoken fluently by around 60% of the population. Belizean Creole (or Kriol), Mayan languages, Garifuna (Carib) and, to a lesser extent, various dialects of German are widely spoken in various parts of the country. Belizean Creole is an English-based creole language closely related to Jamaican Patois. Many Belizeans speak a mix of Creole and English among friends, and full English to foreigners. The strong Caribbean accent may take some getting used to. Some Belizeans will code-switch (change languages mid-sentence without realising) between English and Creole. As Creole and English sound similar, this can cause some confusion to the listener who doesn't understand why they suddenly can't understand when everything was making sense a minute ago. Drawing the speaker's attention to the fact that you haven't understood will usually result in some laughter and a switch back to English. Belizeans place a strong emphasis on the 'o' sound in the word 'two'. Some English accents (particularly Australian's) may find that their pronunciation of the word 'two' is heard as 'three'. Holding up two fingers, emphasising the 'ooo' sound and watching to see that sales attendants have understood correctly can help mitigate this confusion. A great deal of confusion amongst travellers has resulted from Belizeans love of the phrase 'right now'. Contrary to most other English speaking countries, in Belize 'right now' does not mean 'immediately' but rather 'soon' or 'in a minute'.
Many of the Maya ruins (listed below) can be visited in person. Unlike most ruins, many of those in Belize can still be climbed and explored by foot.
Altun Ha (Northern Belize) - Two large central plazas and mid-size pyramids are exposed. This is the most easily-accessible site from Belize City.
Lamanai (Northern Belize) - Three large pyramids and stelae, residential areas, plazas, a unique ball court. Xunantunich (Western Belize) - Very well-excavated carving stelae and an impressive main pyramid. Can drive right up to this site. Access it by crossing the Mopan River aboard a tiny hand-cranked car-ferry in the village of San José Succotz (only about 10 minutes west of San Ignacio on the Western Highway).
El Pilar (Western Belize) - 100-acre site with 25+ plazas, on the Belize-Guatemala border.
Caracol (Western Belize) - Largest known Maya site in Belize, but not as well-excavated as others. Main pyramid (Caana, or "Sky Palace") is the tallest Maya structure in Belize.
Actun Tunichil Muknal (ATM) Cave (Western Belize) - This is not a Maya structure, but a cave that contains Maya skeletons, ceramics, and stoneware. Xunantunich, Caracol, and ATM Cave are all very easily accessible from San Ignacio, either self-drive or on a guided tour. San Ignacio is also a launching point for visiting Tikal. Most hotels in San Ignacio will arrange tours of the nearby sites and Tikal for guests. You can also arrange tours through any of the tour companies whose offices can be found in the central part of San Ignacio (on or around the pedestrian stretch of Burns Avenue). Tours to the ruins can also be arranged for visitors staying in the Cayes. On Caye Caulker and in San Pedro, you will find tour companies that can arrange tours of some of the Maya sites.
Old Belize is a landmark attraction, offering a total Belize experience for locals and tourists. At its heart is the Old Belize Exhibit, a stirring cultural and historical display that takes visitors back in time to various defining segments of Belize's past. The display contains many authentic relics from key periods, a haunting introductory teaser to the Mayan legacy in Belize, an eerie depiction of the Belize City of Colonial days, and an intimate glimpse into 18th century logging camps, and more. Old Belize also features Cucumber Beach (the only beach in Belize City), the Old Belize Marina, a full service restaurant, plus conference facilities and banquet hall. Old Belize is located at Mile 5 on the Western Highway, a $10 US cab ride from the Tourist Village, Brown Sugar Terminal, downtown Belize City, and most central locations in Belize City.
The primary meal found virtually everywhere is red beans, clean rice, and chicken. Most chicken in the country is prepared and served on the bone. Rice and Beans is a mixed dish with some spices, onion and usually coconut milk added to make a sweet and hot staple of the Belizean diet. Beans and Rice is white cooked rice with a side of stewed red beans. Citrus plantations are numerous, so fresh oranges and grapefruits are abundant. Pineapples, papayas, bananas and plantains are also grown and sold in roadside markets. A famous hot sauce in Belize is Marie Sharp's made from the very potent local habanero pepper. It comes in a variety of flavors (mild, hot, extremely hot). Eating in San Pedro can be expensive if you eat at the tourist restaurants however if you find the local places, meals can be very inexpensive and very tasty. That odd looking salsa on your table is really ceviche. Ceviche -also spelled as cebiche or seviche- is a citrus-marinated seafood dish. The Belizians use fresh raw conch and vegetables. Papusas are maize pancakes with different toppings sold in stalls on the streets in San Pedro town . It is the cheapest option if you want to eat on a budget. Falmaau (or Séré) is coconut milk with fish. Normally made with grouper. Very delicious. Hodut is plantains mashed, using a mortar until it is a dumpling like consistency. It is often eaten piece by piece with Falmaau. Dukunu is mashed corn pudding. Garnaches are tostadas topped with beans and cheese. Panades are fried empanadas made with corn flour and filled with fish, shark or beans.