The World's Last Remaining Buddhist Kingdom
The World's Last Remaining Buddhist Kingdom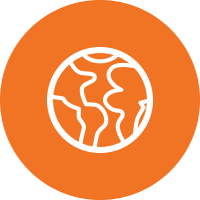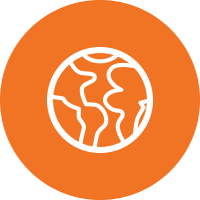 Below you will find some of our ideas for tours to Bhutan.
Our Bhutan itineraries are suggestions and are fully customisable according to your needs, interests and budget.
Treat these itineraries as inspiration and one of our experts will create your unique, tailor-made Bhutan holiday with your requests in mind so that you can truly experience Bhutan with Seven Senses.
From £1,899 pp + flights / with standard hotels and homestays
Bhutan 10 Days Itinerary
This extraordinary journey through ancient Bhutan will offer an unusual insight into rural Bhutan while introducing Bhutan's rich cultural and historical heritage.
Stay two nights at a home stay with a local family, and another two nights on a farm to experience the rural way of life, learn to prepare local dishes in a traditional earth oven, make local wine (the Ara), pick home grown fruits and vegetables, take part in seasonal farming activities with local farmers, feed domestic animals, milk a cow, hike through the picturesque landscape and rural villages, fetch firewood from a nearby forest, and take a dip in a traditional hot stone bath.
From £999 pp / + flights with standard hotels
Bhutan 5 Days Itinerary
This is the shortest among our tour packages. We land at Paro which is scenically the most beautiful valley in Bhutan; the flight itself is amazing as we traverse the most awe-inspiring highest peaks in the world. The two districts of Paro and Thimphu are historically, culturally and politically the most prominent in Bhutan, hence this tour gives the best insight of Bhutan in the shortest time.
From £2,390 pp + flights / with standard hotels
Bhutan 11 Days Itinerary
We explore western and central Bhutan. We land at Paro airport, scenically the most beautiful, having flown via awe-inspiring peaks of the Himalayas. We scour four districts in western Bhutan, and head towards the central which is known as the spiritual heartland of Bhutan. This tour provides arresting insights on Bhutanese culture, history, nature and environment, flora and fauna, and breathtaking views of Himalayan landscapes. All along, we also meet people from all walks of life.
All the festivals in Bhutan share the same theme, but each festival has its own special flavor. Different locals and venues provide a kaleidoscope of sight and sound.
Speak to our Tailor-Made Specialists
Let us Design Your Perfect Holiday
Request a Quote, or Call one of our destination specialists who have travelled extensively or lived in Bangladesh.
Start planning your holiday today.
Let's Start Planning Your Trip
Talk to One of Our Experts
WHY BOOK WITH US ?
If you travel with us you will not just visit, you will experience your destination
Get in touch with the local culture, meet the people
​​
Immerse yourself in the sights, sounds, taste, and feel of your journey
​
Our guides strive to share real experiences with you
100% Tailor-made according to your interests, requirements and budget
Stay in hand picked boutique hotels with a local feel and character
​
Options from budget to luxury
Every little detail of your trip is carefully planned and managed throughout your journey​​
100% Financial Protection
Full supplier failure cover
​
Our travel consultants have travelled extensively and have a broad knowledge of, and passion for their destination countries
24/7 emergency UK and local contact numbers while abroad