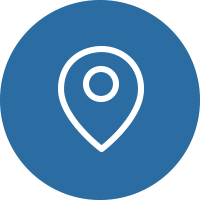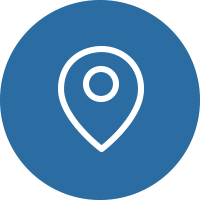 BORNEO - THE DESTINATION
The Borneo rainforest is estimated to be around 140 million years old, making it one of the oldest rainforests in the world. It is the centre of the evolution and distribution of many endemic species of plants and animals, and the rainforest is one of the few remaining natural habitats for the endangered Bornean orangutan. Read more...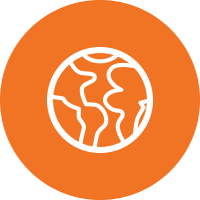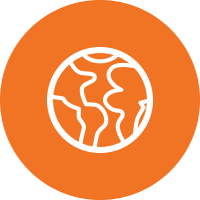 Our itineraries are suggestions and are fully customisable according to your needs, interests and budget.
Treat these itineraries as inspiration and one of our experts will create your uniquely tailored holiday with your requests in mind so that you can truly experience Borneo with Seven Senses.
SINGAPORE AND SABAH,
BORNEO ADVENTURE
From £1,515 pp / with standard hotels and lodges
A quick visit to Singapore on your way to Borneo, then dive into the nature and wildlife adventure. Visit Kinabalu National Park, walk on a canopy walkway 40 metres above the jungle, visit the Sepilok Orang Utan Rehabilitations Centre and discover wildlife in the Kinabatangan region.
SINGAPORE, SARAWAK - BORNEO
AND KUALA LUMPUR
From £1,525 pp / with standard hotels and lodges
Visit Singapore, then explore the Malaysian state of Sarawak on the island of Borneo. Visit Bako National Park, meet the Orang Utans at Semenggoh Orang Utan Sanctuary before visiting the traditional Iban tribe and learning about their way of life.
ORANGUTANS IN BORNEO, BOROBUDUR, JAVA, KOMODO & BALI
Pangkalan Bun - Semarang - Yogyakarta - Bromo - Kalibaru - Bali - Komodo - Bali
​
Trek in Borneo's rainforests and spot wild orangutans, then fly to Yogyakarta and visit Borobudur, the largest Buddhist monument in the world. Visit traditional Javanese villages, admire Prambanan, view the sunrise at Mt. Bromo, then explore Bali & Komodo.
ORANGUTAN TOUR AND
TREKKING IN SOUTH BORNEO
From £2,290 pp / with basic accommodation
Visit a rehabilitation center for the new ex-captive orangutans. Trek into the rainforest for a possible sighting of wild orangutans, gibbons, macaques, and birds. Observe the Proboscis Monkeys on Kaget Island, then go trekking and bamboo rafting in South Borneo jungles.
WILDLIFE AND JUNGLE
IN SABAH, BORNEO
From £1,990 pp / with deluxe hotels and lodges
Start at the Kinabalu Park, a World Heritage Site for its role as one of the world's most important biological sites. Explore the jungle on canopy trails, take a dip in one of the soothing, steaming hot mineral springs at Poring Hot Springs. Stay at Sabah Tea Garden Resort and learn how tea leaves are processed, then head to the Kinabatangan raiforest cruise in search of wildlife along the Kinabatangan River. Finally visit the Sepilok Orang Utan Centre and the Bornean Sun Bear Centre and enjoy some village walks before ending your tour in Kota Kinabalu.
MALAYSIAN BORNEO
SABAH & SARAWAK EXPLORER
After a sightseeing in Kuching, set off for a dolphin spotting speedboat tour, meet the Orang Utans at Semenggoh, stay deep in the jungle at Batang Ai and visit the Iban tribe and their longhouses before continuing to Kinabalu National Park and up to Sandakan to visit the Sepilok Orang Utan Centre and spend a few days in the Kinabatangan region where you will find some of Borneo's highest concentrations of wildlife.
WONDERS OF MALAYSIAN BORNEO
From £3,560 pp / with luxury hotels and lodges
Start your tour in Kuching and visit a typical longhouse, then meet the Orang Utans at Semenggoh Nature Reserve. Explore caves and wildlife at Mulu National Park, then head to the Kinabalu Park, explore the jungle on canopy trails, take a dip in one of the soothing, steaming hot mineral springs at Poring Hot Springs. Stay at Sabah Tea Garden Resort, then visit the Sepilok Orang Utan Centre, before continuing to search for wildlife along the Kinabatangan River. Go trekking in Tabin Wildlife Reserve, finally enjoy some village walks before ending your tour in Kota Kinabalu.
Wild Orangutans and Amazing Nature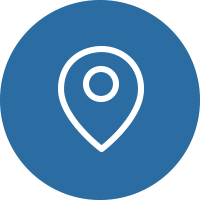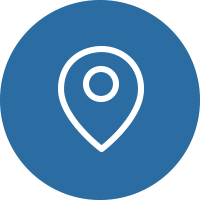 BORNEO - THE DESTINATION
The Borneo rainforest is estimated to be around 140 million years old, making it one of the oldest rainforests in the world. It is the centre of the evolution and distribution of many endemic species of plants and animals, and the rainforest is one of the few remaining natural habitats for the endangered Bornean orangutan.
It is an important refuge for many endemic forest species, including the Borneo elephant, the eastern Sumatran rhinoceros, the Bornean clouded leopard, the hose's palm civet and the dayak fruit bat.
Peat swamp forests occupy the entire coastline of Borneo. The soil of the peat swamp are comparatively infertile, while it is known to be the home of various bird species such as the hook-billed bulbul, helmeted hornbill and rhinoceros hornbill. There are about 15,000 species of flowering plants with 3,000 species of trees, 221 species of terrestrial mammals and 420 species of resident birds in Borneo. There are about 440 freshwater fish species in Borneo (about the same as Sumatra and Java combined). In 2010, the World Wide Fund for Nature (WWF) stated that 123 species have been discovered in Borneo since the "Heart of Borneo" agreement was signed in 2007.
The critically endangered Bornean orangutan, a great ape endemic to Borneo.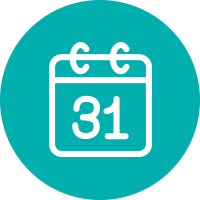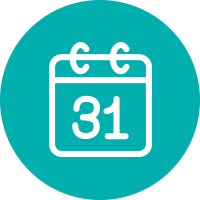 CLIMATE AND WHEN TO GO
The Sabah region of Borneo has an equatorial climate and is generally warm and humid year round. Temperatures rarely rise above 90°F (32°C) except on exceptionally hot days, and along the coastal areas rarely drop below 68°F (20°C) at night. In the interior and at higher altitudes it can get quite cool at night however. Relative humidity is usually 70-85%.
Rainfall is common throughout the year, and varies from about 60 inches (150 cm) to over 180 inches (450 cm) per year. In most parts of Sabah the wettest months occur during the North East Monsoon from October through February and the driest months during the South West Monsoon from March to September. That said, there is often there is no significant division between the two "seasons." It is sufficient to say that on the whole, sunny blue skies are the norm but when it rains, the heavens open up and it pours!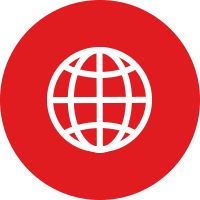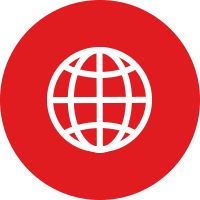 Malaysia Borneo's cultural mosaic is marked by many differences, some of which have had a lasting influence on the country. Chief among these is the ancient Malay culture, and the cultures of Malaysia's two most prominent trading partners throughout history--the Chinese, and the Indians. These three groups are joined by a dizzying array of indigenous tribes, many of which live in the forests and coastal areas of Borneo. The oldest inhabitants of Malaysia are its tribal people. They account for about 11% of the total population,
and represent a majority in Sarawak and Sabah.
Though Malaysia's tribal people prefer to be categorized by their individual tribes, peninsular Malaysia blankets them under the term Orang Asli, or "Original People." In Sarawak, the dominant tribal groups are the Dayak, who typically live in longhouses and are either Iban (Sea Dayak) or Bidayuh (Land Dayak). In Sabah, most tribes fall under the term Kadazan. All of Malaysia's tribal people generally share a strong spiritual tie to the rainforest. When visiting the country it is clear that the ethnicities retain their religions, customs and way of life. The most important festivals of each group are public holidays of which there are many.
Despite attending the same schools and socialising as children, few marry outside their own ethnicity. Families tend to socialise within their own ethnic group – all part of retaining their individual traditions and lifestyles.
In all groups, the family is considered the centre of the social structure. As a result there is a great emphasis on unity, loyalty and respect for the elderly. The family is the place where the individual can be guaranteed both emotional and financial support. When one member of the family suffers a financial setback, the rest of the family will contribute what they can to help.
​
MALAYSIAN BORNEO RELIGIONS
Borneo is a great example of a place where tolerance of religious and political views can create a peaceful and respectful society. The population is approximately split between Islam 60%; Buddhist 19%; Christian 9%; Hindu 6%. Many of the indigenous groups, such as the Penan, are Christian.
​
SOCIAL INTERACTIONS IN BORNEO
Malays, Chinese and Indians all strive to maintain 'face' and avoid shame both in public and private. 'Face' is a concept that embraces qualities such as a good name, good character, and being held in high esteem. Face is considered a commodity that can be given, lost, taken away, or earned. On top of this face also extends to the family, school, company, and even the nation itself. The desire to maintain 'face' makes Malaysians avoid public confrontations and maintain peaceful relationships.

GREETINGS IN BORNEO
In general, most Malays are aware of Western ways so the handshake is normal. However, there are slight differences between the ethnic groups.
Malay women may not shake hands with men. Women can of course shake hands with women. Men may also not shake hands with women and may bow instead while placing their hand on their heart.
The Muslim communities consider the left hand to be unclean. You should always therefore shake hands, offer and receive with the right hand.

The Chinese handshake is light and may be rather prolonged. Men and women may shake hands, although the woman must extend her hand first. Many older Chinese lower their eyes during the greeting as a sign of respect.
ETIQUETTE IN BORNEO
Remove shoes when entering homes and places of worship.

Dress neatly in suitable attire which covers arms and legs when visiting places of worship.

Handle food with your right hand.

Do not point your foot at someone.

When giving or receiving money gifts to/from a Malaysian, do so with your right hand.

Avoid public displays of affection
DRESS CODE IN BORNEO
Dress code in Borneo is generally modest, especially for female visitors. You should keep your shoulders and knee covered. Tops should not finish above the waistline of your trousers and expose your midriff and your neckline should not show cleavage. If you are visiting a temple or holy place it would be appropriate wear long sleeves for both men and women, and to cover your hair.

On beaches or trekking in the forest it is more relaxed but be mindful of when bathing in rivers, women should wash in their sarongs and not just underwear.
FOOD AND HOSPITALITY IN BORNEO
In some homestays, it is not uncommon to be expected to eat with your hands. Most restaurant will serve with a choice of fork and spoon, or chopsticks.
In non Muslim communities, eating wild pig is considered just about the best meal there is, whilst of course, this is not the case with the Muslim faith so be aware of where you are.
The concept of vegetarianism is little understood or known so be careful when ordering food as often shrimp paste and small fish (ikan bilis) will be in the food to add flavour. Rice is considered a valuable commodity so start with small amounts and go back for more rather than waste any.
HAGGLING IN BORNEO
Unlike most countries in the region there is nota strong culture of haggling in Malaysian Borneo. If you are making a large purchase you could ask for a discount, however, in most shops, if there is a price marked on an object then it is inappropriate to negotiate.
In markets, if the price is not marked then you may begin the fine art of haggling. You can roughly start haggling at 50-25% less than the asking price and expect to meet somewhere in the middle. While paying inflated prices can be unfair for tourists, please remember to be respectful and mindful that driving the price down by the equivalent of 25pc will make virtually no difference to you, it may change the weekly income of a rural family.
WHY BOOK WITH US ?
If you travel with us you will not just visit, you will experience your destination
Get in touch with the local culture, meet the people
​​
Immerse yourself in the sights, sounds, taste, and feel of your journey
​
Our guides strive to share real experiences with you
100% Tailor-made according to your interests, requirements and budget
Stay in hand picked boutique hotels with a local feel and character
​
Options from budget to luxury
Every little detail of your trip is carefully planned and managed throughout your journey​​
100% Financial Protection
Full supplier failure cover
​
Our travel consultants have travelled extensively and have a broad knowledge of, and passion for their destination countries
24/7 emergency UK and local contact numbers while abroad