Great Wall Hiking Tour
This program has been crafted for serious Great Wall enthusiasts who would like to experience the best parts of the eastern Wall, but have limited time. This is comprehensive Great Wall tour with hiking on the Wall and visiting historical sites along the way including the nearby city of Chengde with one day hiking experience inside the Summer Resort.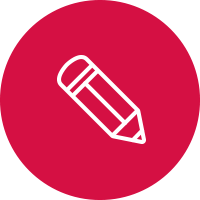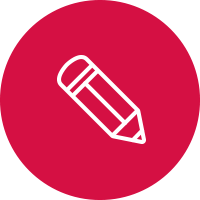 Our itineraries are suggestions and are fully customisable according to your needs, interests and budget.
Treat these itineraries as inspiration and one of our experts will create your uniquely tailored holiday with your requests in mind so that you can truly experience China with Seven Senses.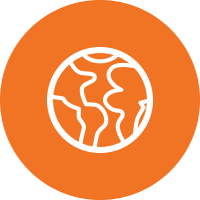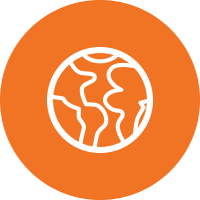 Day 1. Arrive Beijing (-/-/-)
​
Today you will have an opportunity to rest and recover from the long flight. Welcome dinner will be followed by that.
​
Day 2. Beijing - Old Dragon's Head - Shanghaiguan (B/-/-)
​
We will drive 4-4.5 hours to the Shanhai Pass (Shanhai Guan), Hebei Province. Visit the Great Wall Museum to learn about the history of the Great Wall, then, walk to Shanhaiguan Pass Fortress nearby. In the late afternoon, a short drive will take us to the sea and we will start our hike at Old Dragon's Head, the easternmost section of the Great Wall. Stay at a courtyard hotel, and have a tasty dinner of Northern Chinese cuisine to get you started for tomorrow's hike.
​
Day 3. Jiaoshan - Sandaoguan - Dongjiakou (B/-/-)
12km/6.5-7.5hrs hiking
​
Today, beginning at the Jiao Shan Great Wall we will head towards Sandao Guan. Arrive at Dapingding Peak, the main peak of Jiao Mountain, where we will be able to enjoy a beautiful bird's-eye view of Shanhaiguan city. We will then strike off for the next 3-4 hours hiking to the little village of Sandaoguan ("Three-layer-wall Pass") with about 35 families living in it. After a short break, we will drive to the village of Dongjiakou, where we will stay in a local farmer's home.
Day 4. Dongjiakou - East Qing Tombs (B/-/-)
12km/5-6hrs hiking
​
We will hike up the mountain to the Cihou Tower. Although this Dongjiakou section is relatively short, it has remained one of the best-preserved sections of the original Ming Dynasty Wall. Then we will return to Donjiakou village to visit the ruins of the fortress and to chat with the villagers. Start our 3-hour hike westward along the Wall to the Banchangyu section of the Great Wall. At the end of our hike, we will start our long 4-hour drive to the site of the East Qing Tombs.
​
Day 5. East Qing Tombs - Huangyaguan (B/-/-)
4km/1.5-2hrs hiking
​
Visit the spectacular East Qing tombs, then we will drive for about an hour to a small village near Huangyaguan Great Wall. From here, we will hike for about an hour and a half, westward, to Huangyaguan Pass, which is situated in a beautiful valley in the heart of the Yanshan Mountains. From there we will continue our trek to "Heaven's Ladder" a steep climb of over 200 steps carved into the precipice, leading up towards a breath-taking section of the Great Wall.
​
Day 6. Huangyaguan - Chengde (B/-/-)
​
We will drive directly to Chengde. After lunch, visit the Imperial Summer Resort. It is the world's largest imperial garden, added to the UNESCO World Cultural Heritage List in 1994. It is like being within a Chinese traditional painting, with wonderful scenery that defies description in mere words.
​
Day 7. Chengde - Wohushan - Jinshanling (B/-/-)
4km/1.5-2hrs hiking
​
After breakfast, we will visit Puning Temple (Temple of Universal Tranquility) and Putuo Zongcheng Temple - a small version of the Potala Palace in Lhasa which was built for the visit of the Dalai Lama at the time. After lunch, we will drive 1.5 hrs to the Wohushan section of the Great Wall for a 2 hours hike. This is the section of the Wall which is not seen by tourists! Watch the sunset on the tower of Jinshanling Great Wall.
​
Day 8. Jinshanling - Gubeikou - Huanghuacheng (B/-/-)
10km/5-6hrs hiking
​
This morning is yours for relaxation and recovery. Around 11:00am, we will start our trek westward from Jinshanling to the General Tower in Gubeikou. Although you have to take a detour from the Wall to walk around a restricted military zone, today's trekking will still be fairly easy, because the Jinshanling section of the Great Wall is still kept well. Then drive to the Huanghuacheng area to stay overnight at a local family's home.
​
Day 9. Huanghuacheng - Xishuiyu - Jiankou (B/-/-)
9km/4-4.5hrs hiking
​
Today we will start our hike westward to Xishuiyu. Arrive to our picnic lunch spot, a tall cliff overlooking Xishuiyu Lake. We will take a boat for a short ride on the lake, with a great view of the Wall. At the end of our hike, we will drive to Jiankou village.
​
Day 10. Jiankou - Mutianyu - Beijing (B/-/-)
10km/4-5hrs hiking
​
The Jiankou section of the Wall is known to be one of most beautiful part of the Wild Wall near Beijing, loved by photographers. The hike itself is quiet and beautiful - in about four hours of passing deserted sections of the Wall in its original state, we will get to the well-known restored section of the Wall - Mutianyu. At the end of the trekking, drive back to Beijing.
​
Day 11. Beijing (B/-/-)
​
Today is left free for you to shop or wander around in Beijing.
Optional city tours around Beijing are also available.
​
Day 12. Departure (B/-/-)
​
After breakfast at the hotel, transfer to Beijing International Airport for your return international flights.
​
Click here to view detailed itinerary >>>
​
The itinerary may be subject to change depending on circumstances.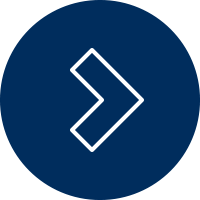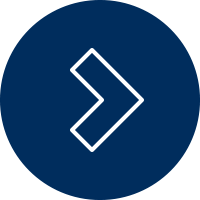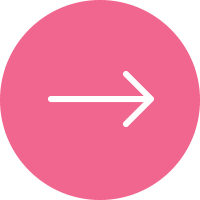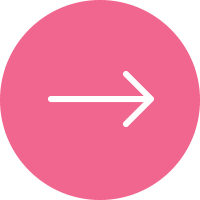 12 DAYS / 11 NIGHTS FROM £1,850 per person + international flights
based on 2 people travelling together
​
The price includes:

Local transportation: A private vehicle (land cruiser in the desert) will accompany us for the entire tour. While we are trekking, our vehicle will transfer our food and luggage to the appointed site or hotel and wait.
Equipment, as required: tents and mats for sleeping bags when camping, rope (very necessary in some parts of the Wall), water (4 liters per person per day), 2-way radios, compass, first aid kit, GPS
Leader: Experienced English-speaking tour leader and one or more service persons along the Wall as needed.
Entrance fees: All first-entrance tickets to the tourist spots mentioned in the itinerary.
Accommodation: 3-star hotels in the big cities, twin share clean but basic accommodation in the small counties or villages, occasionally private home if indicated, and tents in the desert and at certain unique camping spots mentioned in the itinerary.
Meals: Breakfast, with some picnic lunches while trekking on the great wall
All domestic airfares and train tickets (soft sleeper) as listed in the itinerary, if applicable
​
The price does not include:
​
Return flights from the UK to Beijing
Anything not specifically mentioned above
Visa fee for China
Tips to the guide and driver
Travel insurance
Personal costs such as drinks, laundry, etc.
Personal gear required: if camping, a sleeping bag sufficiently warm to protect against minus 20°C (-4°F) in Jan-March, against -10°C or -5°C (14°F- 23°F) in April and May, against 0-5°C (32°-41°F) in June. Also: hiking boots; raincoat; cap; camera; sun-cream; sun-glasses; pocket knife; day-pack, etc.
Tips to tour guide and driver (recommended USD8-10/guest/day).
Any service persons to carry personal belonging while trekking (although this can be arranged, it should be unnecessary - participants should find that trekking with a single day-pack for personal items should suffice.)
​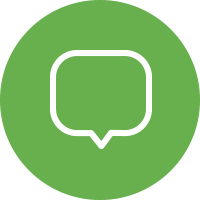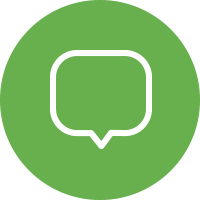 The part of China you will visit is not as well developed as Beijing and Shanghai. While the nature and experiences are unique, accommodation standards are very basic in most places and while we will try our best, food may not be so delicious and varied.
You will be required to sign a separate acknowledgement and acceptance of personal liability at the time of reservation.
Travel insurance is a must and you will have to provide confirmation of insurance at least one month before departure.
​
Package price including 4 star hotel in Beijing/Chengde, guest house at the bottom or near the great wall, 3 star courtyard hotel in Shanhaiguan, and full board: £2,570 per person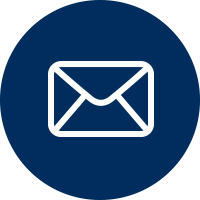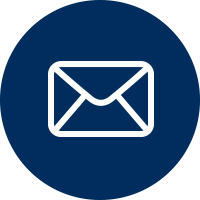 At Seven Senses Tours, the sky's the limit in terms of creating your next unforgettable experience. Our knowledgeable and experienced travel consultants are waiting to plan every last detail of your upcoming trip, so all that's left for you is to enjoy it.
We work Monday to Friday: 10am-6pm and we aim to respond to your query within one business day.
WHY BOOK WITH US ?
If you travel with us you will not just visit, you will experience your destination
Get in touch with the local culture, meet the people
​​
Immerse yourself in the sights, sounds, taste, and feel of your journey
​
Our guides strive to share real experiences with you
100% Tailor-made according to your interests, requirements and budget
Stay in hand picked boutique hotels with a local feel and character
​
Options from budget to luxury
Every little detail of your trip is carefully planned and managed throughout your journey​​
100% Financial Protection
Full supplier failure cover
​
Our travel consultants have travelled extensively and have a broad knowledge of, and passion for their destination countries
24/7 emergency UK and local contact numbers while abroad