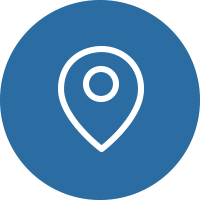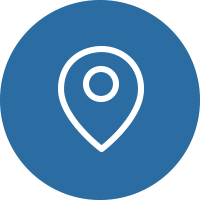 CHINA - THE DESTINATION
The depth and complexity of the Chinese civilization, with its rich heritage, has fascinated Westerners for centuries,
and will continue to excite - and bewilder - the traveler today. Read more...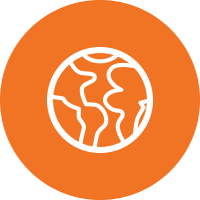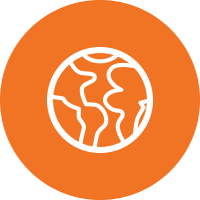 Our itineraries are suggestions and are fully customisable according to your needs, interests and budget.
Treat these itineraries as inspiration and one of our experts will create your uniquely tailored holiday with your requests in mind so that you can truly experience China with Seven Senses.
From £1,999 pp + flights / with standard boutique hotels
Beijing - Xian - Guilin - Shanghai
​
Visit some of the most important sights of China and take part in some authentic experiences such as a calligraphy lesson, bamboo rafting on the Yulong river, and a cooking class in a traditional farming village.
CHINA HIGHLIGHTS WITH KUNG FU
LESSON AND THE PANDAS
From £2,699 pp + flights / with standard boutique hotels
Beijing - Luoyang - Xian - Chengdu - Guilin - Shanghai
​
Visit the most important sights of China flavoured with some exciting experiences such as trekking on the Great Wall, a Kung Fu lesson in Luoyang, calligraphy lesson in Xian, the Panda Reserve in Chengdu, and bamboo rafting on the Yulong river.
From £2,700 pp + flights / with standard boutique hotels
Beijing - Xian - Chengdu - Lijiang - Tiger Leaping Gorge - Zhongdian - Shanghai
​
​Visit Beijing, hike on the Great Wall, see the sights of Xian, take part in a calligraphy lesson, cycle along the City Wall in Xian, eat in the most famous hotpot restaurant in China, play with Panda cubs in Chengdu, explore Lijiang then hike along the Tiger Leaping Gorge before experiencing Shanghai's busy lifestyle.
NATURE AND CULTURE EXPLORATION
From £2,750 pp + flights / with standard hotels
Shanghai - Suzhou - Chengdu - Wolong Nature Reserve - Leshan - Xian - Zhangjiajie - Beijing
​
​Visit the bustling Shanghai, the picturesque town of Suzhou, then head to Mt. Emei, the Leshan Giant Buddha, visit the Pandas in Chengdu before flying to Xian. Then explore one of China's most amazing sights, the Tianzi Mountain and Zhangjiajie and finally explore Beijing, and Gubei water town, and climb the Great Wall.
From £2,685 pp + flights / with standard hotels
Guilin - Yangshuo - Longji - Sanjiang - Zhaoxing - Rongjiang - Kaili - Guiyang - Shanghai
​
​Start in Guilin with the amazing vistas along a Li river cruise. Go bamboo rafting, see the Longsheng rice terraces, visit Longji, Sanjiang, then Zhaoxing famous for its fascinating villages, then head to Rongjiang, Kaili, and Guiyang, visit Qingyan Ancient Town before ending your tour in Shanghai.
From £2,620 pp + flights / with standard hotels
The tour includes most of the important places of interest in central & south Tibet. We have three full days in Lhasa which gives us ample time to see the most important sites and soak up the feeling. Trek from Tsurphu Monastery to Dorjeling Nunnery, enjoy the view of the holy Namtso Lake and visit the Everest Base Camp at the end of the tour. The quiet and colorful Namtso Lake, rugged valleys and mountainsides, eye-opening wildlife, the resplendent monasteries and breathtaking view of Mt. Everest from the Base Camp will make you remember this journey for a life-time.
​
Hiking: 4-5 hours per day for 3 days
MEILI SNOW MOUNTAIN TO
DANXIA LANDFORM
From £2,070 pp + flights / with standard hotels
A wonderful tour for wildlife and nature exploration
The trip will start from Chengdu. Visit the Panda Reserve, then fly to Zhongdian at the Tibetan Plateau. The hike to Mt. Kawagebo will take us to one of most scenic areas in China. The glacier at the foot of the peak extends 11,000 feet downward to a surprisingly low altitude, seeming to plunge into the Lancang (Mekong) River. Tucked away at the foot of Mt. Kawagebo, one of Tibet's most sacred mountains, is the stunningly beautiful and isolated village of Yubeng. The other highlights of the tour are a visit to the Cizhong Christian Church, the Golden Sunb-Nose Monkey nature reserve in Tachen, the Danxia Landform in Liming and the old town of Lijiang.
From £2,740 pp + flights / with standard hotels
Visit authentic China, enjoy a horseback riding adventure to Daxing Anling Forest and Bayingcagang Grassland and a 4WD exploration in Inner Mongolia. Experience Mongolia's traditional customs while traveling the endless grasslands.
You will visit places where there are less tourists and more wildlife and nature, and you will have a chance to spend the day with Inner Mongolia's nomadic people as they hunt and tend their flock. You'll spend your days horseback riding through Inner Mongolia's famous grasslands. Later take a 4WD to steppe valleys, meadows along the Hulunber River, larch forests with patches of birch.
From £1,850 pp + flights / with standard hotels
This program has been crafted for serious Great Wall enthusiasts who would like to experience the best parts of the eastern Wall, but have limited time. This is comprehensive Great Wall tour with hiking on the Wall and visiting historical sites along the way including the nearby city of Chengde with
one day special hiking experience inside the Summer Resort.
CYCLING TOUR FROM
SHANGRI-LA TO LIJIANG
From £1,690 pp + flights / with standard hotels
Shangri-la, located in northern Yunnan province captures China's beauty at its best. As we travel to Lijiang from Shangri-la by bike over a period of 7 days we will cycle through high mountain passes, visit the famous Tiger Leaping Gorge, and bike around beautiful alpine lakes.
From £2,290 pp + flights / with standard hotels
This specially-designed trip includes several portions of the famous "Qinghai Lake International Cycling Race" held every summer. This is the top professional road race in Asia, with approx 250 cyclists representing 15-20 countries, attended by thousands of cheering spectators! Although our 7-day trip won't cover the gruelling 1,300 km that the professional racers cover, it will still be at the same altitude, as high as 3300 metres in some places.
Attractions are Endless and You Will Never Run Out
of Things to See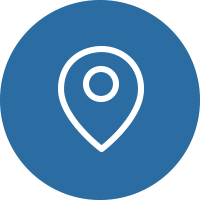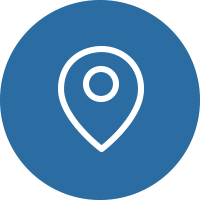 CHINA - THE DESTINATION
The roughly 5000-year old Chinese civilization has endured through millennia of tumultuous upheaval and revolutions, periods of golden ages and anarchy alike. Through the recent economic boom initiated by the reforms of Deng Xiaoping, China is once again one of the leading nations in the world, buoyed by its large, industrious population and abundant natural resources. The depth and complexity of the Chinese civilization, with its rich heritage, has fascinated Westerners such as Marco Polo and Gottfried Leibniz through the Great Silk Road and more ways of culture exchange in centuries past, and will continue to excite - and bewilder - the traveler today.
​Whether you are a history buff, a nature lover or someone who just wants to relax on a nice beach, China has it all from the majestic Forbidden City in Beijing, to the breathtaking scenery of Jiuzhaigou. Even if you live in China for many years, you'll find that there's always something new to discover in another part of the country. Perhaps unsurprising due to its sheer size and long history, China has the third largest number of UNESCO World Heritage Sites, after Italy and Spain.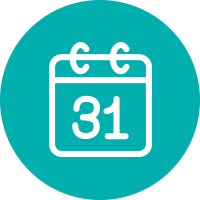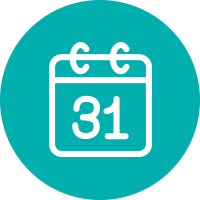 CLIMATE AND WHEN TO GO
China's climate is mainly dominated by dry seasons and wet monsoons, which lead to pronounced temperature differences between winter and summer. In the winter, northern winds coming from high-latitude areas are cold and dry; in summer, southern winds from coastal areas at lower latitudes are warm and moist.
The climate in China differs from region to region because of the country's highly complex topography.
A major environmental issue in China is the continued expansion of its deserts, particularly the Gobi Desert. Although barrier tree lines planted since the 1970s have reduced the frequency of sandstorms, prolonged drought and poor agricultural practices have resulted in dust storms plaguing northern China each spring, which then spread to other parts of east Asia, including Korea and Japan.
Generally you can visit China all year round and you will find amazing landscapes in all seasons.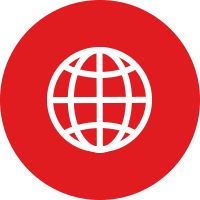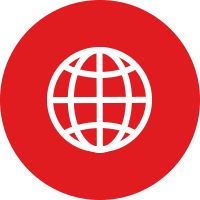 Tipping: is not necessary or advised. No tip is needed for taxi drivers and most restaurants. Leaving a few coins in most restaurants, you will likely be chased by staff to give you back the money you 'forgot' to take. In some cases, a fee regarded as tipping in America is actually a fixed fee, such as a fee for a doorman allowing you into a building at a late hour.
Business Cards: When presenting or receiving a business card or handing over an important paper, always use both hands, and never put it in pant pockets.
Visitation: A small gift taken to a host's home is always welcome. Wine, fruit, or some trinket from your native country are common. If the hosts are wearing slippers at home, and especially if there is carpet on the floor, remove your road shoes and ask for a pair of slippers before you enter your host's home, even if the host asks you not to.
Hosting meals: Hosts tend to order more food than you can eat because it is considered shameful if they can't stuff their guests. If you attempt to finish all food, it means that you're still hungry and may prompt your hosts to order more food (i.e. never totally clean your plate). However, this is changing in some parts of China where it has become more acceptable and preferable to minimise wastage at the end of a meal. It could be a good idea to observe other guests and follow suit.
Dining: Table manner varies from different places among different people in different scenarios. Sometimes you can see Chinese spit on a restaurant floor, pick their tooth in front of you and yell whilst dining but it is not always welcome. Follow what other people do. It very much depends on what kind of party you are involved in.
Drinking: When offered a drink, you are expected to take it or your friends will keep pushing you. Excuses like "I'm allergic to alcohol" is usually better than "I don't feel like drinking". Sometimes you can pretend that you are drunk. Don't panic as usually foreigners are tolerated much on these customs.
Tobacco: If you smoke, it is always considered polite to offer a cigarette to those you meet, as long as they are of adult age. This rule applies almost exclusively to men, but under certain circumstances, such as a club, it is okay to apply the rule toward women. If someone offers you a cigarette and you don't smoke, you can turn it down by politely and gently waving your hand.
Staring: As a traveler, you may find that your language, color of hair and skin, behavior, and manner of dress will draw long and sustained stares, especially outside the major cities.
Saving Face: The Chinese tend to be very concerned about "saving face". Pointing out mistakes directly may cause embarrassment. If you have to, call the person to one side and tell him/her in private, and try to do it in a polished manner.
Pointing: Never point to statues of Buddhas or other deities with your index finger, as it is considered to be very rude. Instead, point at them with your thumb.
Religion: Swastikas have been widely used in Buddhist temples since the 5th century to represent Dharma, universal harmony, and the balance of opposites. Simillar to India, it does not represent Nazism. It is also worth noting that the local Jews have historically lived peacefully with their non-Jewish neighbours, and save for the Cultural Revolution, during which people of all religions and not just the Jews were persecuted. China does not have a history of significant anti-Semitism unlike the Inquisition in Europe.
WHY BOOK WITH US ?
If you travel with us you will not just visit, you will experience your destination
Get in touch with the local culture, meet the people
​​
Immerse yourself in the sights, sounds, taste, and feel of your journey
​
Our guides strive to share real experiences with you
100% Tailor-made according to your interests, requirements and budget
Stay in hand picked boutique hotels with a local feel and character
​
Options from budget to luxury
Every little detail of your trip is carefully planned and managed throughout your journey​​
100% Financial Protection
Full supplier failure cover
​
Our travel consultants have travelled extensively and have a broad knowledge of, and passion for their destination countries
24/7 emergency UK and local contact numbers while abroad