Cycling Tour From Shangri-la to Lijiang
Shangri-la, located in northern Yunnan province captures China's beauty at its best. As we travel to Lijiang from Shangri-la by bike over a period of 7 days we will cycle through high mountain passes, visit the famous Tiger Leaping Gorge, and bike around beautiful alpine lakes.
Elevation range: 1900 meters to 4100 meters
Terrain: Flat, rolling and mountainous
Cycling tour level: Moderate to challenging - alternative transportation may be used if needed
Total cycling distance: Approximately 300km; Average distance per day: up to 75km.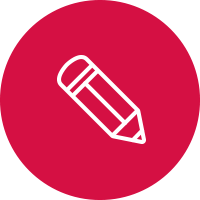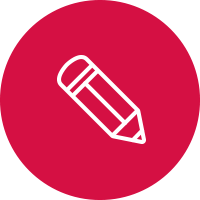 Our itineraries are suggestions and are fully customisable according to your needs, interests and budget.
Treat these itineraries as inspiration and one of our experts will create your uniquely tailored holiday with your requests in mind so that you can truly experience China with Seven Senses.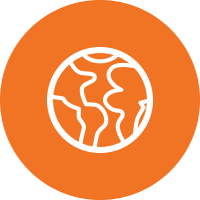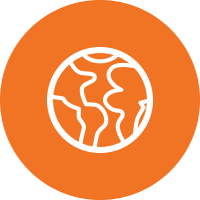 Day 1. Arrive Zhongdian
​
Transfer to your hotel in the famous old town of Shangri-la (Zhongdian) about 3,400 metres above sea level with a picturesque and fascinating peek into Tibetan culture and life, as this area is considered a gateway to Tibet.
After a short rest at the hotel we will hop on our bikes for a test ride to make adjustments, begin getting adjusted to the altitude. Head to a nearby restaurant for some delicious dinner. You'll have to try to Barley Wine made from "zanba" .
​
Day 2. Shangri-la
​
Today we will spend our day doing more sightseeing and cycling around old town of Shangri-la and getting further adjusted to the high altitude. Ride to Songzanlin Monastery, 5km north of old town. After lunch we will cycle over to a small hill to visit Napa Lake about 6km away. We will have time to walk around and take everything in, enjoy the Tibetan culture and take lots of photographs before riding back to Old Town.
​
Day 3. Shangri-la - Baishuitai
​
Transferred to a high mountain pass (4,100m) where we will start our downhill cycling for the day. As we make our way down its fascinating to watch the change in scenery. After taking in this beautiful Yunnan view we will mount our bikes and will be immediately challenged by two 3,900m high mountains in a row.
Our destination is Baishutai, the backdoor to the Tiger Leaping Gorge area.
​
Day 4. Baishutai - Tiger Leaping Gorge
​
Visit the unique Baishui Terraces ("bai shui" means "white water" in Chinese) then we will start with an initial 4km uphill section until we head downhill the rest of the way to the Gorge. In the late afternoon we will enter the world-famous Tiger Leaping Gorge, one of the deepest most dramatic gorges in the world. We will bike another 10km on paved roads after entering the gorge until we finally arrive at the "middle" of Tiger Leaping Gorge.
​
Day 5. Cycling along the Yangtze River
​
In the early morning we will spend an hour or so hiking down the narrow spot of the gorge where the entire Yangtze River is forced through a gap only 20 metres wide. Once we head out on our bikes we will reach smooth and rolling roads and get a view of the mighty Yangtze on our right and the majestic Snow Mountains on our left. Later in the afternoon, we will reach "The First Bend of the Yangtze River" where the mighty Yangtze turns almost 180 degrees.
​
Day 6. Shigu - Lijiang
​
Today, we will depart from Shigu and ride to Lijiang, our final port of call for this challenging route. In this final leg of the race, we will pass by Lashi Lake. This last leg will be a pretty easy and relaxing part of the tour. Upon arrival, we will celebrate our accomplishment.
​
Day 7. Lijiang - Departure
​
After breakfast at the hotel, transfer to the airport for your return international flights.
​
Click here to view detailed itinerary >>>
​
The itinerary may be subject to change depending on circumstances.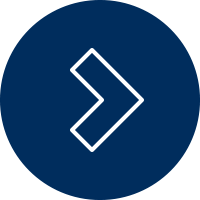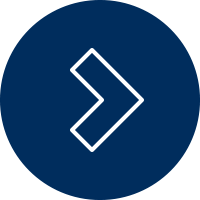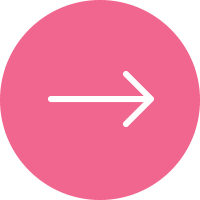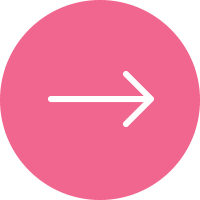 7 DAYS / 6 NIGHTS FROM £1,690 per person + flights
based on 2 people travelling together
​
The price includes:

English-speaking guide
Scenic spots admission fee; Nature Reserve Protection fee and/ or camping permit fee (inside nature reserve) if required
Accommodation: double-occupancy in 3 star hotels in big cities, and the best hotels in small cities or counties, clean guest house/hostel/or home-stay in villages as stated in the itinerary; camping in non-residential area as mentioned in the itinerary (tent and mattress),
Daily breakfast, picnic lunches in remote area if required
One bike for each and supportive vehicles as required (For tours in the mountainous area like Yunnan, Qinghai, Tibet, etc. we strongly suggest that you bring your own mountain bike with you.)
All domestic flights/trains/local airport taxes if there is in the itinerary;
​
The price does not include:
​
Return flights from the UK to Beijing
Anything not specifically mentioned above
Visa fee for China
Tips to the guide and driver
Travel insurance with cover for cycling
Personal costs such as drinks, laundry, etc.
Costs of damage to bike
Sleeping bag if camping.
photography charges at monasteries/palaces/sites.
The extra cost due to the unforeseen events or weather; supplementary trips and services not mentioned,
and personal expenses and the items not listed in the "The tour cost includes" column.
​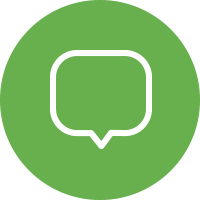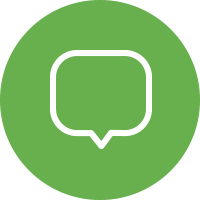 This is a tentative itinerary, the final itinerary and accommodation may be different from that displayed here. For the enjoyment of your trip a "go with the flow" attitude is necessary. Many factors will influence your trip, such as weather conditions, health, route conditions, etc. Please count with an extra two days and book changeable flights in case of delays in travel due to unforeseen events.
The areas visited are not as well developed as Beijing and Shanghai. While you will definitely enjoy the nature and experience, you should be prepared that accommodation standards in these places are very basic and even though we will try our best, food may not be so delicious and varied.
Very important: When you are planning to do mountain biking, you acknowledge that there are risks involved in this sport and confirm that you are fully aware of and accept these risks. You will be required to sign a separate acknowledgement and acceptance of personal liability at time of reservation.
Participants should be healthy, able to cycle for over 6 hours a day; prepared to cross high altitude passes and cycle over difficult terrain in remote areas; experienced in riding in mountainous areas (with many bends, turns, and possibly switchbacks); excellent physical condition required with a positive attitude and a strong determination; previous hiking experience preferred. Please keep in mind that this is a general guide only. A variety of factors, including weather, may add to the challenge.
Regardless of your previous high-altitude experience, it is crucial that you are self-confident, superbly fit, committed, and determined at the outset of the expedition and possess the necessary stamina and experience to be a contributing player in the excursion.
Biking Gear suggested: Wind/waterproof coat, hip pad, knee pad, gorro, helmet, headlight, towel, sun block, gloves, shoes for cycling etc
While you will most-certainly enjoy the fantastic views offered with this exciting biking adventure, there will also be unexpected encounters with other vehicular traffic, especially big trucks making wide turns, so you should ride very carefully in these places.
Many tourists have an uncomfortable feeling in the high-plateau areas, generally headaches and being out-of-breath; this is usual, and generally you will adapt to the altitude in 2-3 days.
To counter altitude-sickness in the high plateaus, be sure to take extra rest and try to avoid arriving with a cold. Although extra oxygen will be available for those who need to stop and take an extra breath or so, any quantity brought along will be limited, and cyclists cannot be dependent on its availability.
Please be respectful of local customs and religion while you are in any area of minority people; pay attention to any instructions given by the local guide and cooperate with him/her.
Please be aware not to expect/order the meat of dog, horse, mule, pig, or donkey, all of which are forbidden in Tibetan areas; eating the meat of any animal slaughtered without proper religious supervision is also forbidden.
It's not allowed to watch the Tibetan sky burial without their permission.
To be polite, it is expected that you finish any beverage served to you in a cup, upon being greeted by a Tibetan; if you cannot finish the drink, please politely beg their pardon.
When greeted by a Tibetan who puts a silk scarf around your neck as a present, leave it on – do not immediately take it off.
There are some special taboos in muslim areas, such as exposed skin, head coverings, and proper conduct in mosques – listen to the guide
It's prohibited to drink or to smoke in any Tibetan Monastery
Check with the guide regarding taking photographs; it's forbidden to take any photos in a monastery without permission, although you may be allowed to "buy" permission. Always ask permission before taking a photo of monks or women, regardless of where they are.
​
Package price with 4 star hotels in Shangri-la and Lijiang, local best lodging places (guesthouses) in Baishuitai, Tiger Leaping Gorge and Liming, with full board: £2,395 per person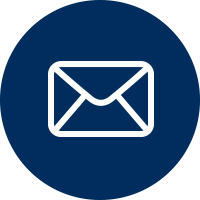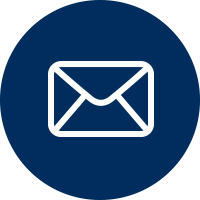 At Seven Senses Tours, the sky's the limit in terms of creating your next unforgettable experience. Our knowledgeable and experienced travel consultants are waiting to plan every last detail of your upcoming trip, so all that's left for you is to enjoy it.
We work Monday to Friday: 10am-6pm and we aim to respond to your query within one business day.
WHY BOOK WITH US ?
If you travel with us you will not just visit, you will experience your destination
Get in touch with the local culture, meet the people
​​
Immerse yourself in the sights, sounds, taste, and feel of your journey
​
Our guides strive to share real experiences with you
100% Tailor-made according to your interests, requirements and budget
Stay in hand picked boutique hotels with a local feel and character
​
Options from budget to luxury
Every little detail of your trip is carefully planned and managed throughout your journey​​
100% Financial Protection
Full supplier failure cover
​
Our travel consultants have travelled extensively and have a broad knowledge of, and passion for their destination countries
24/7 emergency UK and local contact numbers while abroad