Everest Base Camp Trek / Fly Out By Helicopter
Everest Base Camp Trekking is one of the most popular and sought out trekking route in the Himalayas. It's a dream of every hiker to be at the foot of Mt. Everest at the Everest Base Camp (5,320m). An important feature of this trek is the hike to Kalapathar. Kalapathar is a rocky hill at 5,550 meters which commands some spectacular panorama of the Khumbu Himalayas including Mt. Everest. Visit the Sherpa capital, Namche Bazaar. Tengboche Monastery, the biggest in the Khumbu region. Hike to the Everest View Hotel just above Namche Bazaar for a spectacular view of the Khumbu Himalayas. After reaching the Base Camp, fly back to Kathmandu by helicopter and save yourself time and the need to trek back to Lukla.
The trek can be done by any average person who is moderately fit enough and no previous experience as such is required. Though running, swimming, hiking are recommended before your start your trek. For preparation, you should start training at least two to three months before your trek.
The best training would be hiking in relatively steep ascents and descents.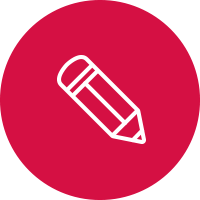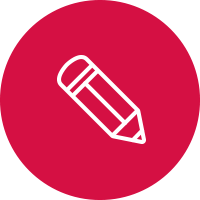 Our itineraries are suggestions and are fully customisable according to your needs, interests and budget.
Treat these itineraries as inspiration and one of our experts will create your uniquely tailored holiday with your requests in mind so that you can truly experience Nepal with Seven Senses.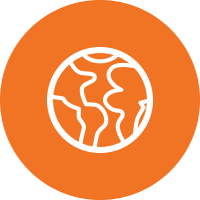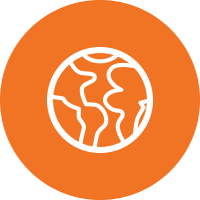 Day 1. Arrive Kathmandu (-/-/-)
​
After landing at Tribhuvan International Airport in Kathmandu, you will be greeted by our guide who will then transfer you to your hotel. If time persists, you can either discover your surroundings or relax at the hotel. Overnight in Kathmandu.
​
Day 2. Kathmandu – Fly to Lukla –Trek to Phakding (alt. 2,652m) (B/L/D)
(3-4 hrs trekking)
​
After breakfast, you will be driven to the domestic airport in Kathmandu to catch the flight from Kathmandu to Lukla. It's about a 40 minutes' flight passing over the majestic mountains and considered one of the most beautiful air-routes in the world. After landing at Tenzing-Hillary airstrip in Lukla, meet the trekking crew and you will start the trek to Phakding after some brief rest. The trail is filled with green landscape and scenic views of Kusum Kangaru. Overnight at the best available lodge en route.
​
Day 3. Phakding to Namche Bazaar (alt. 3,440m) (B/L/D)
(5-6 hrs trekking)
​
After breakfast, the trek starts with stiff walk through beautiful pine forests along the Dudh Koshi River and crossing the Hillary suspension bridge. Then you will reach the check-post and the entrance to the Sagarmatha National Park. The trail follows the confluence of Dudh Koshi and Bhote Koshi rivers. You will reach Chautra after further walking and get rewarded with the first glimpse of Mt. Everest peering over the Lhotse-Nuptse ridge. After two hours of continued walking we will reach Namche Bazaar. Namche Bazaar is the gateway to Everest and the administrative headquarter of the Khumbu region. This high mountain settlement has many restaurants, hotels, shops, local market. Overnight at the best available lodge.
​
Day 4. Acclimatization at Namche Bazaar, Hike to Everest View (B/L/D)
(3-4 hrs trekking)
​
Today is set for acclimatization as it's very important whilst trekking at high altitude. The full day is spent getting used to the high altitude and environment of higher elevations. After lunch, you will go for a short hike towards the Everest View Hotel from where some great panoramic views of the Khumbu peaks including Mt. Everest can be witnessed. Later on hike back to Namche. Overnight at the best available lodge.
​
Day 5. Namche Bazaar to Tengboche (alt. 3,860m) (B/L/D)
(5-6 hrs trekking)
​
The trek starts after breakfast to Tengboche en-route witnessing majestic views of Everest, Nuptse, Lhotse, Amadablam and Thamserku peaks. The trail is more or less smooth with few ups and downs. It passes through Kayangjuma and reaches Sanasa which is the major trail junction to Gokyo Valley and Everest Base Camp. You will walk further crossing the Dudh Koshi bridge to reach Punki Thenga – a small village with few teahouses and lodges. The trail now turns to a slightly rougher climb to reach Tengboche. Tengboche is a good spot to observe Everest, Nuptse & Amadablam. Tengboche has the biggest monastery in the region and it's the spiritual center of the Khumbu region. Overnight at the best available lodge.
Day 6. Tengboche to Dingboche (alt. 4,410m) (B/L/D)
(5-6 hrs trekking)
​
The trek today is towards the summer valley known as Dingboche. We will choose the upper trail passing thru several Chortens, Mani walls & small villages. Cross the Imja Khola including the village of Pangboche (3,900m). En-route keep up spotting the majestic views of Amadablam and other Himalayan ranges. Then the trail enters the Imja Valley and descends into the Lobuche River. You will then climb continuously to finally reach Dingboche. You can spot beautiful green fields protected by stone walls from cold wind and animals. Overnight at the best available lodge.
​
Day 7. Dingboche to Lobuche (alt. 4,910m) (B/L/D)
(5-6 hrs trekking)
​
After breakfast trek to Lobuche climbing towards Duglha thru the Khumbu Khola Valley. You will continue your walk reaching Dusa, Phulung Karpo and Chola Lake. En-route spot some great views of Mt. Pumori. After crossing a small bridge the trail ascends to Duglha from where spectacular Himalayan views can be seen. You still climb up passing thru Chupki Larka and continue till reaching Lobuche. We might feel some breathing difficulties due to the high altitude but no need to panic. Overnight at the best available lodge.
​
Day 8. Lobuche to Gorak Shep & Hike to Everest Base Camp (alt. 5,320m) (B/L/D)
(5-6 hrs trekking)
​
Today is the special day to achieve the ultimate destination of the trek – Everest Base Camp. The trail is with many ups and downs in high altitude and you may feel tired but the journey is still worthwhile. It takes about 3 hours of steady hiking to reach the base camp. Upon reaching the base camp, enjoy the natural splendor of Khumbu Glacier and icefall. This is the point from where expeditions to Mt. Everest begin. After base camp, you will return to Gorakshep. Overnight at the best available lodge.
​
Day 9. Gorak Shep to Kala Pathar - Fly Out by Helicopter (alt. 5,550m) (B/L/D)
(4 hrs trekking)
​
Wrapping up the Everest Base Camp Trek today you will fly back to Kathmandu on a Chartered Helicopter. Early in the morning, you will hike towards Kala Pathar (5550m) known for offering splendid 360-degree panoramic views of the world's tallest mountains including Mt. Everest. At the Kala Pathar site, you can enjoy mesmerizing views of snow laden giants over your head. Then hike back to Gorak Shep from where fly back to Kathmandu enjoying the panoramic Himalayan views onboard the flight and make sure you have a camera or handy-cam to capture the spectacular mountain drama as it unfolds. The flight then lands at Kathmandu airport and you will be met by our representatives who shall transfer you to your hotel. PM: Enjoy the day in Kathmandu just by strolling around and shopping or just relaxing at the hotel. In the evening, we shall take you for a Farewell Dinner at one of the best Nepali authentic restaurants. Overnight at the best available lodge.
​
Day 10. Departure (B/-/-)
​
You will be transferred to Tribhuvan International Airport approximately three hours before your flight departure. A day to bid farewell to this glorious country situated in South Asia. While waiting for your flight, you can make plans to venture to other destinations within this majestic country in the near future.
​
The itinerary may be subject to change depending on circumstances.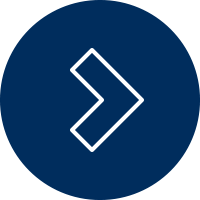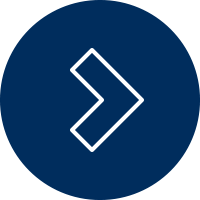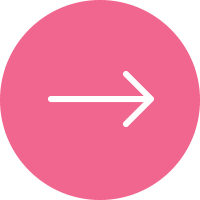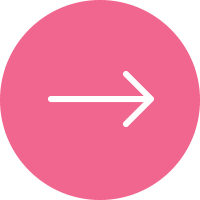 10 DAYS / 9 NIGHTS FROM £3,135 per person
based on 2 people travelling together
​
The price includes:
​
Twin sharing accommodation in a double/twin room in 4 star hotels in Kathmandu,
the best available lodges along the trek.
Quality private air-con vehicles & experienced drivers for all transfers and sightseeing.
Kathmandu - Lukla flight.
Gorak Shep - Kathmandu by chartered helicopter.
Highly experienced, helpful and friendly government licensed English speaking trekking guide, porter (1 porter for 2 people) and their food, accommodation, transportation, salary, equipment, and accidental insurance for all staff
TIMS Fee - Trekkers' Information Management System.
Sagarmatha National park entrance Permit and fees.
Meals as stated in the itinerary without drinks (B/L/D) = (Breakfast/Lunch/Dinner).​
First aid medical kit.
Duffle bag, down jacket, sleeping bag and walking pole.
​
The price does not include:
Return flights from the UK to Nepal. Request a quote from us.
Anything not specifically mentioned above.
Monuments entrance fees while sightseeing in Kathmandu.
Optional tours, camera fees.
Tips to the guide and driver, porters and waiters.
Travel insurance.
Visa fee for Nepal.
Personal costs such as drinks, laundry, etc.
Peak season surcharges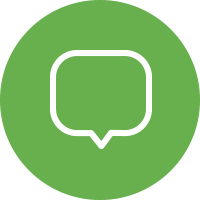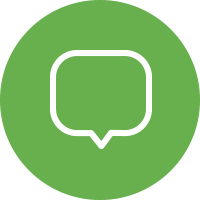 What is the best season for Everest Base Camp trek?
The best season is from pre-monsoon springtime (February, March, April, May) and post-monsoon fall (September, October, November). December and January is the winter and is colder and June, July, August is the summer/monsoon, so rain might be an issue.
What kinds of clothing are required for the trek?
We suggest warm clothes that includes down jackets, thermal longs & tops, comfortable trekking shoes, t-shirts, fleece, windproof jacket, hat, scarf, gloves. Thamel, the main tourist hub, in Kathmandu has lots of trekking shops with both local and branded where you can also buy these clothing.
What kind of meals do we get during the Everest Base Camp trek? Is it organic, hygienic?
Lodges in the Everest trail serve organic and hygienic meals and mostly a typical meal includes daal bhat (rice and lentils), noodles, pasta or potato dishes along with vegetables and egg/chicken/meat dishes. Some desserts like apple pies, pancakes can also be found. Breakfast includes porridge, muesli and toasts with peanut butter and honey.
Is there any mountain sickness problems?
To avoid any AMS (Acute Mountain Sickness) problems our itineraries are carefully designed. AMS normally occurs from 3,600 meters/11,808 feet and above. During the trek you gently and slowly gain altitude with day's rest for better acclimatizing. Most people will feel some affect of altitude, shortness of breath and possibly light headed which is fairly common. Our experienced guide will be with you who shall advise you how to avoid AMS. Drinking more water, walking slowly, not skipping the acclimatization days is suggested to avoid AMS.
How fit I have to be to participate in this trek?
The trek is good for any average people who are moderately fit enough and no previous experience as such is required. Though running, swimming, hiking are recommended before your join your trek. For preparation, you should start training at least two to three months before your trek. The best will be hiking in relatively steep ascents and descents.
What is the maximum group-size?
The maximum group-size for this trek is 14 people as this group size makes a perfect team with the trek guide can also give attention to each individual time and again.
What kind of accommodation is expected while trekking?
We use lodges/teahouses which are clean and having basic facilities, and they also provide quilt or blankets. The toilets in the lodges have essential and basic facilities and always outside the room.
What's the weather will be like in the mountains?
Himalayan weathers are rather hard to predict. Generally nights are colder than the days.
In winter (Dec, Jan, Feb) is colder but days are beautiful with clear skies. A bit of snowfall is expected in winter.
In spring (Mar-Jun) the average temperature is 17 degrees C with a maximum of 25 degrees C during sunny days and a minimum of -15 degrees C in the morning and at night for areas above 4000 meters.
In monsoon (Jun-Aug) the maximum temperature averages to 25 degrees C during sunny days with a minimum -15 degrees C in the morning and night at areas above 4000 meters. The average temperature tends to be around a comfortable 18 degrees C.
In autumn (Sep-Nov), the average temperature during the fall is 15 degrees C with a maximum temp of 20 degrees C during sunny days and a minimum of -10 degrees C in the morning and at night for areas above 4000 meters altitude.
How about my trekking guide?
We have experienced trek guides who have been in the field for a long time and know the area where you will be trekking. They are also government recognized trek guides and well trained in mountain first-aid plus friendly and helpful individuals. They are also insured during the trek.
Where can I store my luggage before trek?
You can store your luggage in your hotel for free. Take along the essential items for your trek and the rest can be left at the hotel, later on claim after returning back from trek.
Do I get to shower while on trek?
Major places like Lukla/Namche has hot shower and other areas have hot water in a bucket. The cost comes to US$3-4 per shower.
Can I use credit card while trekking?
In the cities like Kathmandu, yes, but during trekking only cash is accepted. Please change into Nepali rupees before heading for trek.
Are there ATMs in the Everest area?
ATMs are available only in Namche and Lukla but it's service might not work or may be out of cash. So changing into rupees before trek is suggested.
What if I have to call home, friends, families?
Landline telephones are available in most of the villages along the trek route from which you can make international calls. Mobile phone services are available and even at the Everest Base Camp but the reception quality varies depending upon the locations. Internet facilities can be found but is expensive.
How about charging batteries?
Charging your cameras etc comes to about Nepali rupees 200-1000 approx.
Will I need insurance for Everest Base Camp trek?
While trekking in the Himalayas insurance is highly recommend covering both medical and evacuation. You should also be careful of the insurance policy while buying the insurance as some insurance companies may have special exception of evacuation from certain altitude only.
How about drinking water while on the trek?
Boiled water is available at the lodges. Bottled water will cost US$2 at lower places and US$4 at higher places per liter. If you have brought purifying aid you can use them in normal tap or spring water.
WHY BOOK WITH US ?
If you travel with us you will not just visit, you will experience your destination
Get in touch with the local culture, meet the people
​​
Immerse yourself in the sights, sounds, taste, and feel of your journey
​
Our guides strive to share real experiences with you
100% Tailor-made according to your interests, requirements and budget
Stay in hand picked boutique hotels with a local feel and character
​
Options from budget to luxury
Every little detail of your trip is carefully planned and managed throughout your journey​​
100% Financial Protection
Full supplier failure cover
​
Our travel consultants have travelled extensively and have a broad knowledge of, and passion for their destination countries
24/7 emergency UK and local contact numbers while abroad