Experience Guatemala
Small Group Tour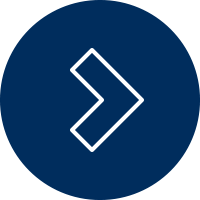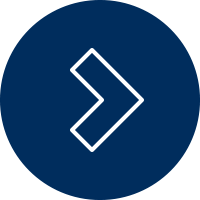 Visit the colonial Antigua then spend a night in a luxury tent in the amazing nature. Enjoy a coffee tour, visit villages around Lake Atitlan, and discover Chichicastenango market, one of the most colourful native markets in Latin America. Head to Copan, the Paris of the Mayan archaeological sites, then navigate the Rio Dulce before completing your tour in Tikal.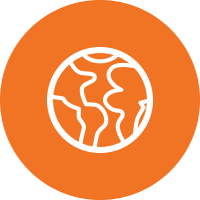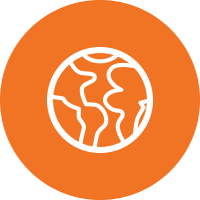 Day 1. Arrive Guatemala - Transfer to Antigua (-/-/-)
​
Welcome to Guatemala! On arrival meet with your guide and driver for your transfer to Antigua. Antigua is among the world's best preserved colonial cities. It is a magical and captivating small town that makes you feel time might have stopped 300 years ago. From its colonial architecture to its beautiful surroundings; strolling through town on the cobblestone streets, you will experience the splendours of ancient times! A few things you will find are art galleries and exhibits, coffee shops, amazing cuisine, cute little bars and much more. Overnight in Hotel Meson de Maria or similar.
​
Day 2. Half Day Antigua Walking Tour & Coffee Tour (B/-/-)
​
Breakfast at the hotel. After breakfast enjoy a guided walking tour of Antigua. You will visit breath taking colonial monuments and find out why this city was the bustling centre of the region for the Spaniards. This walking tour will take in the main highlights of this ancient city, from the hustle and bustle of the atmospheric Central Park to the secret passageways of the many crumbling colonial convents and church. After lunch on your own transfer to a coffee plantation. You will learn about the process, from hand picking the coffee to have it ready to serve. Overnight in Hotel Meson de Maria or similar.
​
Day 3. Glamping Trek in Antigua (B/-/D)
​
Breakfast at the hotel. Just minutes outside Antigua, there is a large forest reserve that embraces the Antigua Valley in a big, green hug. With its exclusive access, visitors who venture into this reserve are treated to the finest natural experience the region has to offer. It is within this majestic setting you will experience our signature Antigua Glamping. It's the opportunity to experience our unique camps while taking in stunning views of three towering volcanoes, quality birding and solitude… without having to cross mountains to get there.
Overnight in luxury tents.
​
Day 4. Transfer to Lake Atitlan (B/-/-)
​
Breakfast in the camp. After breakfast transfer to Lake Atitlan. With three stunning volcanoes rising out of its emerald surface, Lake Atitlan located 144km west of Guatemala City is characterized by its natural beauty surrounded by gorgeous views of the volcanoes and indigenous villages filled with culture. The famous writer Aldous Huxley considered it ¨the most beautiful lake in the world¨. Overnight in Hotel Atitlan or similar.
​
Day 5. Villages Tour (B/L/-)
​
Breakfast at the hotel. Meet with your guide at the lobby for your boat transfer to San Juan and Santiago. Along the shores of Lake Atitlan each of the villages are named after the twelve apostles. Santiago (St.James) is a village located in the south end, home to Maximon, a pagan saint who drinks moonshine and smokes cigars. Maximon is visited every day by locals, healers and tourists asking for favours. San Juan la Laguna is famous for its naïf art galleries, town murals and natural dyes textiles. This town is set as an example tourism destination among the highlands. Its beauty and cooperatives have set the perfect village. Enjoy lunch at a local venue. After the tour boat transfer back to your hotel for overnight. Overnight in Hotel Atitlan or similar.
​
Day 6. Chichicastenango & Transfer to Guatemala City (B/-/-)
​
After breakfast your guide will meet you at the lobby of the hotel for your transfer to Chichicastenango. Chichicastenango its home to what is surely the most colourful native market in the Americas. Market days are held every Sunday and Thursday, and draw not only the K'iche' Maya of the surrounding region, but vendors from all over Guatemala, representing many of Guatemala's linguistic groups such as Mam, Ixil, Kaqchikel and others. Each hawks his or her products in a riotous cacophony of colour, dialects and costumes, smoke, and smells. On arrival your guide will take you to the Santo Tomas church which is an important and iconic monument for the indigenous and Mayan history itself. If you're lucky you will also witness special ceremonies and a mix of religions. After lunch, transfer to Guatemala City. Overnight in Hotel Biltmore or similar.
​
Day 7. Transfer to Copan, Honduras (B/-/-)
​
Breakfast at the hotel. Meet with your guide for your transfer to Copan, Honduras. Copan is a charming village, coloured and whitewashed walls, tile roofs, iron balconies and cobblestone streets. You will find very warm and hospitable people. Economically, the region relies on livestock, coffee, tobacco, tea and of course, tourism. There are a few coffee shops, restaurants and museums of the archaeological ruins. Overnight at Hotel Marina Copán or similar.
​
Day 8. Copan Ruins (B/L/-)
​
Breakfast at the hotel. Transfer to the Copan Ruins Site. Copan is known as the Paris of the Mayan archaeological sites. Located between beautiful valleys, Copan is famous for the elaborated and detailed steles. This city has a special history, architecture, astronomy and art. Today, the site is one of the best-restored, interesting and elaborate Maya cities known.
Overnight at Hotel Marina Copán or similar.
​
Day 9. Transfer to Rio Dulce (B/-/-)
​
Breakfast at the hotel. We cross the border back into Guatemala and continue to Rio Dulce. Rio Dulce is a navigable river which begins in Lake Izabal and empties into the Atlantic Ocean. Rio Dulce has become an ideal destination to navigate due to the magical journey through the canyon which was part of the route of commerce for the Mayas. It has a fantastic view over the cliffs over 300 feet high covered with tropical vegetation.
Overnight at Hotel Nana Juan or similar.
​
Day 10. Rio Dulce Boat Tour (B/L/-)
​
Breakfast at the hotel. While navigating the Rio Dulce (sweet river) you will cross through "El Golfete", the wider area of the river in which the Chocon Machaca park and the floating gardens are located. Along the way you will also stop at Ak'Tenamit, a local cooperative that has been able to assist the village in the education and medical services through sustainable methods. Between "El Golfete" and Livingston, starts an impressive canyon with walls of jungle and limestone. The tour ends in Livingston, the only town in Guatemala in which the Garifunas settled in the 1800s. It has a unique ambiance that you won't find anywhere else in the country. Laid-back and relaxed, Livingston will remind you more of a Caribbean island than of Latin America. Lunch at local venue. Overnight at Hotel Nana Juan or similar.
​
Day 11. Transfer to Flores (B/-/-)
​
Breakfast at the hotel. Meet with your guide for your transfer to Flores. The area of Petén is the largest department of Guatemala; it occupies about a third of the country but contains only three percent of its population. This area produces wood, rubber, oil, pepper and other agricultural products. Its main income comes from the worldwide known cradle of the Mayan civilisation. Overnight in Hotel Villa Maya or similar.
​
Day 12. Tikal Tour (B/L/-)
​
Breakfast at the hotel. Your tour guide will meet you at the lobby for your transfer to Tikal National Park. Your guide will show you the layout of the temples, architecture, history, some theories of why the Mayans disappeared and if you are lucky a few monkeys, parrots, macaws and toucans will be on site. After the tour, enjoy lunch at a restaurant in the middle of the jungle. Transfer back to your hotel. Overnight in Hotel Villa Maya or similar.
​
Day 13. Crater Azul (B/L/-)
​
Breakfast at the hotel. From Sayaxche we will take a boat on the Rio La Pasion that takes us to the Pucte and San Teodoro streams, a natural barrier of aquatic plants and blue waters - a wilderness experience. You will be provided with snorkelling equipment to appreciate the aquatic life. Overnight in Hotel Villa Maya or similar.
​
Day 14. Flight to Guatemala & Departure (B/-/-)
​
Enjoy a delicious breakfast at your hotel. When you are ready your driver will transfer you to Mundo Maya airport for your flight to Guatemala City where you will transfer to your international departure flight.
​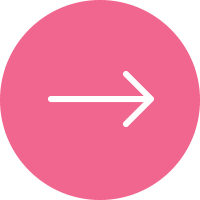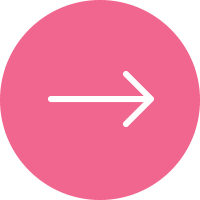 14 DAYS / 13 NIGHTS FROM £3,795 per person + international flights
The tour departs with minimum 2, maximum 14 passengers.
​
The price includes:
​
Accommodation, Meals as described (B/L/D=Breakfast/Lunch/Dinner), Private boat transfers,
Land transfers on a private basis
Domestic flights
​
The price does not include:
Return flights from the UK to Guatemala. Request a quote from us.
Anything not specifically mentioned above.
Optional tours, camera fees.
Tips to the guide and driver, porters and waiters.
Travel insurance.
Personal costs such as drinks, laundry, etc.
Peak season surcharges
WHY BOOK WITH US ?
If you travel with us you will not just visit, you will experience your destination
Get in touch with the local culture, meet the people
​​
Immerse yourself in the sights, sounds, taste, and feel of your journey
​
Our guides strive to share real experiences with you
100% Tailor-made according to your interests, requirements and budget
Stay in hand picked boutique hotels with a local feel and character
​
Options from budget to luxury
Every little detail of your trip is carefully planned and managed throughout your journey​​
100% Financial Protection
Full supplier failure cover
​
Our travel consultants have travelled extensively and have a broad knowledge of, and passion for their destination countries
24/7 emergency UK and local contact numbers while abroad