Experience Laos with Seven Senses
Explore Luang Prabang and it's surroundings, see the Pak Ou Caves and the Kuangsi Falls, experience the life of a farmer and try your hand at some of the activities, tour an organic garden, stop by at remote villages on the way to Vang Vieng, spend a day cycling in the surrounding countryside. Taste life in the capital Vientiane, visit the Buddha Park, go bamboo rafting, then fly to Pakse where you will go trekking along coffee plantations and waterfalls, explore villages amongst the 4000 Islands and finally visit the UNESCO World Heritage site of the Khmer temple Vat Phou.
​
Luang Prabang – Vang Vieng – Vientiane – Pakse – Champasak – 4000 Islands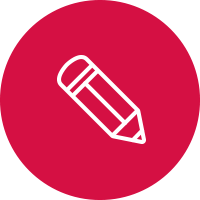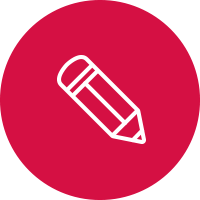 Our itineraries are suggestions and are fully customisable according to your needs, interests and budget.
Treat these itineraries as inspiration and one of our experts will create your uniquely tailored holiday with your requests in mind so that you can truly experience Laos with Seven Senses.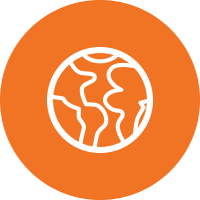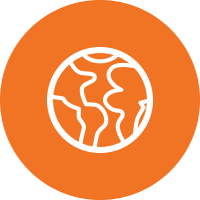 Day 1. Arrive Luang Prabang (-/L/-)
​
Welcome by your Lao English-speaking tour guide in the arrival hall and transfer to your hotel for check in. Lunch at the hotel. In the afternoon your guide will take you around town on an orientation tour, then climb up to visit Phou Si hill. The hill commands great views over the town, the Mekong and the Nam Khan rivers and the mountain ranges. It takes you 328 steps to reach the top, and at sunset, the changing colors of the sky are particularly spectacular. The light reflecting on the golden spire of the temple at the top is also beautiful. The stairs are lined up with flamboyant and frangipani trees providing a deserved shade as you walk up and down.
Once back at ground level, stop at the awakening Hmong minority people's Night Market. It is held daily in the streets around the National Museum. Villagers come here to sell their handicrafts.
We recommend a "sinhdat" BBQ dinner at DyenSabai. Lao people love sharing experiences including dining ones. The concept of "sinhdat" (literally "seared meats") is a variation of the renowned Japanese "ShabuShabu". It consists of grilling meat cuts on top of a metallic dome that is placed above a clay pot with ardent ashes. All this is set in the middle of your table and everyone grills at his own pace. The dome is also recipient of a delicious broth that makes a soup with herbs, vegetables, eggs, and other condiments. Everything is dipped in a sweet red beans and soy pasta. You can complement that with a dash of lime juice, grated garlic and crushed fresh hot chili.
​
Day 2. Luang Prabang City Tour (B/L/-)
​
At 5:40 am head by Tuk-Tuk to the peninsula to witness and attend the alms giving. Long lines of monks and novices stroll the street of the town center to collect their daily food subsistence from the worshippers. This ancient ritual is locally known as "tak bat".
Continue with a visit to the open-air food market that is held daily in the streets nearby the former Royal Palace. Lao people still like buying fresh food. While fridges are widespread in households, people prefer going to local markets and returning home with fresh ingredients. Return to have breakfast at the hotel.
After breakfast, we visit The National Museum in the building that used to be Royal Palace. Inside the complex of the National Museum, you will see the "Prabang" sacred golden statue, which gave its name to the town.
Then visit Vat Mai, the former Royal temple. Continue to the Heritage House, a perfect example of Luang Prabang traditional architecture at the back of Vat Xieng Muane. Visit TAEC, the Traditional Arts and Ethnology Centre which depicts Laos's rich ethnic diversity with themed rotating exhibits. It is hosted in a former French judge's colonial mansion.
Lao set lunch at Khaiphaen restaurant, a vocational training restaurant for disadvantaged street kids.
In the afternoon, we will cross the river by local ferry/boat to discover the daily life of the locals on the opposite side of the river. Here we will find preserved sites attended by few visitors. After disembarking at Xieng Mene's boat landing, walk through an open market. A narrow, yet well kept footpath unfolds in front of you. Vat Xieng Mene will be the first of the 4 temples and a living complex restored by the UNESCO program. Continue through to the next village, climb a hundred steps to Vat Chompet from where you will have a panoramic view over the region. The next temples will be Long Khun & Tam Xieng Mene. Later return to Luang Prabang.
​
We recommend dinner at Bamboo restaurant.
​
Day 3. Luang Prabang - Park Ou Caves - Silk Dyeing (B/L/-)
​
Breakfast at the hotel. Meet your guide at the lobby, and transfer to visit Vat Xieng Thong, one of the most emblematic temples in Laos. It is located at the top of the peninsula, where the Mekong and Nam Khan Rivers meet.
Then, continue to the pier to board your long-boat for a highly scenic 2 ½ hour boat ride up the Mekong River to the mysterious Pak Ou Caves. In Pak Ou, thousands of gold lacquered Buddha statues are crowded into the two caves carved out of a towering limestone cliff. They range in size from a few centimeters to the size of a human.
Return to town for lunch at Kitchen by the Mekong.
​
In the afternoon, transfer to Oct Pop Tok where you will join the Natural Dyes Class. In this class, you will learn natural dye preparation and will be dyeing silk with your own colours. At the end of the class you may take home 3 dyed silk skeins. Many of the natural dyes used are grown in their garden. Just to name but a few colors are turquoise, ochre, golden, ivory, emerald green, etc.
Then, view the sunset with snacks and soft drinks provided.
​
We recommend dinner at Tangor restaurant.
​
Day 4. Living Land - Kuangsi Waterfall (B/L/-)
​
Breakfast at the hotel. Spend some time on a community based living rice farm situated in the idyllic countryside, surrounded by mountains and centuries old rice paddies. Experience the life of a farmer and try your hand at some of the activities, or just view it all from the comfort of our traditional Lao rice house balcony, which is surrounded by rice terraces and our organic vegetable farm. All can join in and there are great photo opportunities. While there, spend some time to visit some local handicraft workshops like bamboo weaving, blacksmith work, and sugar cane processing. Finally, join a tour of the organic garden with explanation on how natural herbs are used in traditional medicine. Lunch on site.
In the afternoon we drive to Kuang Si waterfall, 32 km south-west of Luang Prabang. Kuang Si is a good place to get more familiar with the endemic and endangered Asian Black Bear at the Rescue Center. It is also possible to hike to the top of the falls via a steep trail, and if the weather is good, you might enjoy a swim in the crystal clear water ponds at the foot of the falls. Return to Luang Prabang and en route visit ethnic minority villages.
Join in the Petanque with local residents, another French legacy here. This ball game is extremely popular with Lao gentlemen. Civil servants and retired people gather in the late afternoon and evening to share some happy moments together. Bottles of Beer Lao are often around and playing with friends is another opportunity to cheer on any occasion!
Return to Luang Prabang in the evening.
We recommend dinner at Elephant restaurant.
​
Day 5. Luang Prabang - Vang Vieng (B/L/-)
​
Breakfast at the hotel. We leave Luang Prabang by road towards Vang Vieng. The drive will take around 6 hours passing by ever green mountainous landscapes. Stop en route to visit some villages along the way and for lunch at PhouBiengFa restaurant, a site with amazing panoramic 360* views over the valley.
Arrive in Vang Vieng late afternoon. Transfer to the hotel for check in.
Later, take a boat on the Nam Song River before sunset.
We recommend dinner at the hotel.
Day 6. Vang Vieng Explorer (B/L/-)
Approximately: 4 hours cycling, 1.5 hours caving/walking
​
This morning we depart from Vang Vieng and cross the Nam Song River via a bamboo bridge before starting off the day with exploring one of the most unusual caves in the area 'ThamPoukham' (Blue Lagoon), the amazing "Cave of the Golden Crab". After this we shall head off via mountain bike on a tour which covers approximately 26 km through the karst range of the Nam Song & Vang Vieng. After reaching the far side of the ridge, a steep hike leads to the ThamPoukham Cave. Its hidden corridors are filled with an endless array of stalagmites and stalactites, underground lakes, deep wells and up to 80 m high chimneys!
Continuing westwards the trail gets increasingly rough as we follow the narrow valley of the Houay San stream until Pha Deng 'red cliff' comes into sight to the right.
Continuing on we arrive in Phonxay the first village on the banks of the Nam Khouang. The road here continues south and runs beside the Nam Khouang; we follow it until the crossroads in Ban Nathong Tai where the road to the Nam Song Bridge is met which leads us back to Vang Vieng where a sunset drink by the river marks the end of a great cycling adventure.
What to bring: Hat, Sun-cream, Clothes/shoes to get wet, Mosquito repellent.
​
We recommend dinner at hotel.
​
Day 7. Vang Vieng - Vientiane (B/L/-)
​
We leave Vang Vieng in the morning and continue by car to Vientiane (around 3 hours drive).
Upon arrival in Vientiane meet your guide and transfer to Makphet restaurant for lunch.
After lunch, half day sightseeing in Vientiane. Visit Vat Sisaket: the only temple left intact after the Siamese invasion in 1828. It shelters hundred of statues of Buddha within its walls.
Continue to Vat PhraKeo, now used as a religious museum where you can see Lao and Khmer works of art. It used to host the "Emerald Buddha" that is now on display at Bangkok's Royal Palace.
Next is the Patuxai Monument, also called Anousavari, enjoy a panoramic view over the city from the top. It is Vientiane's own Arc de Triomphe that is located at the top of LanXang Avenue, the Champs Elysees of the Lao capital.
That Luang, a golden stupa that crowns a small hill is the holiest place in Laos and site of an amazing pilgrimage in November. It is iconic and represented on all bank notes and official stamps.
Visit to COPEcentre to learn more about Laos and its history that is not very well known: the Secret War, which corresponds to the Vietnam War (also known as American War from a Vietnamese stand point). Laos is unfortunately the country which has received the most bombs per capita during the war. Still today, a good deal of those unexploded ordnances (UXOs) explode as people work their fields and children play in the countryside. Laos is actively fighting the use of these cluster bombs and the COPE centre will depict and inform visitors on these issues. Part of the complex is actually a medical centre where disabled people get new hopes as they receive prosthesis and get new mobility after reeducation. Transfer to hotel for check in. In the evening free at leisure.
We recommend dinner at a local restaurant along the Mekong river.
​
Day 8. Buddha Park - Tha Ngon (B/L/-)
​
In the morning we drive to the Buddha Park: It is located around 30 minutes from downtown, locally also call Vat Xieng Khuan. It contains numerous religious sculptures, a mix of Hindu and Buddhist styles, over 200 statues along the Mekong River bank.
En route visit the Lao Disabled Women's Development Centre. Established in 2002, the Lao Disabled Women's Development Centre is a non-profit organisation, run by women with disabilities, for women with disabilities and their families in Laos. The centre believes that everyone has unique abilities because everyone is different. Its mission is to empower women to engage their abilities through providing access to education and employment.
Then, drive to ThaNgon where you will take bamboo boat to cruise along the Nam Ngum River, a tributary to the Mekong. Lunch is prepared on the shore, brought to the boat and enjoyed during the cruise. The boatman powers up stream and after a while, switches off the engine and let the boat drift at the pace of the flow, in total silence. You dine Lao style, meaning with low tables, seated on comfy cushions. For those who wish, you may even take a nap!
Visit Dong MakKhai market. It is a local market along the road renowned for its edible insects (Seasonal). Insects are an important source of protein and in Laos they tend to be enjoyed as snacks or for a proper meal. You may come across bamboo worms, bee larva, crickets, grasshoppers, cicadas, etc.
Return to town and free time at leisure.
​
We recommend dinner at La Signature.
​
Day 9. Vientiane - Pakse - Bolaven (B/L/-)
​
Early morning transfer to the airport for your flight to Pakse.
Upon arrival in Pakse meet your local guide and proceed to Bolaven Plateau to visit some waterfalls and ethnic villages along the way. Your tour will start by stops at PhaSoum & Tad Lo waterfalls.
Lunch at local restaurant, then continue to Paksong. En-route, depending on timing, visit some ethnic villages (Katu, Alak, Lavens) and a Mulberry farm close to Ban Thatheng. Drive to Sinouk coffee resort and check in. Free time at leisure.
We recommend dinner at the resort.
Day 10. Full Day Trekking - Champasak (B/L/-)
Paksong – Khamsone Coffee plantation –Tad Moun– B Bang
Depart to Paksong, then change from to a Jeep. First stop will be the Khamsone Coffee farm: 13km/30min on a bumpy road (can be muddy in rainy season). Arrival at Khamsone coffee plantation, where Mr. Khamsone, your guide and the coffee farm owner will explain and demonstrate everything about coffee plantations from planting to roasting, finishing by a coffee tasting to savour the different kinds of coffee (Robusta, Arabica and Typica).
Trek along the coffee plantations for 45 mins to the top of the Volcano named PhuSanak and enjoy the panorama view of Bolaven plateau before continue the trek to PhuKatok where the American army fought the Vietcong in 1965 – 1973.
Continue trekking to Tad Moun waterfall (2 km/1 hr), on the way you can see many vegetable fields like ginger, cucumber, cabbage, lettuce, chili ...etc.
At Tad Moun waterfalls take a picnic & enjoy your time to swim and relax. (Fruits and beverages will be provided).
In the afternoon, after relaxing at Tad Moun waterfall, continue your trek to Tad Mearlouk waterfall before transfer to B. Bang. Arrive to B Bang then switch back from the Jeep to car, continue to Champasak. Late evening arrive at Champasak; check in to the hotel.
​
We recommend dinner at the hotel.
Day 11. 4000 Islands - Khone Papheng (B/L/-)
​
Breakfast at the hotel, then transfer to boat pier in Ban Had XayKoun and embark on your boat for a cruise to Don Det & Don Khone to explore local villages. You will also see some local fishermen on their daily duty along the river, and the scenic view on 4000 Islands, locally called Si Phan Don. Visit Tad Somphamit (Li Pi) in Don Kone.
Lunch at local restaurant, then visit Khone Phapheng, further south, at the border with Cambodia. They are part of the largest waterfalls in this region of Asia. Return to hotel and free time at leisure.
​
We recommend dinner at the hotel.
Day 12. Vat Phou (B/L/-)
​
Breakfast at hotel. In the morning visit Vat Phou in Champasak, the second UNESCO World Heritage site of Laos PDR. Vat Phou was part of the Khmer empire centred at Angkor to the southwest, at least as early as the reign of Yashovarman in the early 10th century. Lunch at Inthira's restaurant. Return to the hotel and free time at leisure.
We recommend dinner at the hotel.
​
Day 13. Champasak - Day at Leisure (B/-/-)
​
Breakfast at the hotel. Day free at leisure.
Day 14. Champasak - Pakse - Departure (B/-/-)
​
According to your flight schedule transfer to the airport for departure back to the UK.
​
The itinerary may be subject to change depending on circumstances.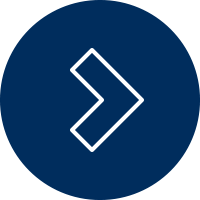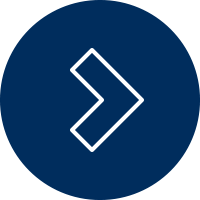 14 DAYS / 13 NIGHTS FROM £3,288 per person
based on 2 people travelling together
​
The price includes:
Domestic flight, boat tickets according to the itinerary.
Accommodation at the following carefully selected boutique hotels when available, based on twin/double occupancy:
​
Luang Prabang:
Maison Dalabua
https://www.maisondalabua.com/
​
Vang Vieng:
Riverside Boutique Resort
http://www.riversidevangvieng.com/
​
Vientiane:
Ansara Hotel
​
Sekong:
Sinouk Coffee Resort
http://sinoukcoffeeresort.com/
Champasak:
The River Resort
https://theriverresortlaos.com/
​
Quality private air-con vehicles & experienced drivers for all transfers and sightseeing.
Experienced English-speaking local guides throughout the tour.
Entrance fees for all listed attractions.
Daily breakfast and lunch (without drinks) on tour days as stated in the itinerary (B/L/D) = (Breakfast/Lunch/Dinner).
​
The price does not include:
Return flights from the UK to Laos. Request a quote from us.
Anything not specifically mentioned above
Visa fee for Laos
Tips to the guide and driver, porters and waiters
Travel insurance
Personal costs such as drinks, laundry, etc.
​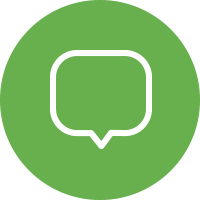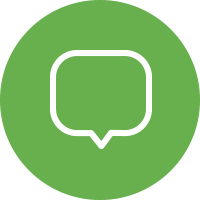 You have chosen to visit some remote areas of Laos where tourism is still in its infancy. We thank you for your open-mindedness and consideration. We are persuaded you will enjoy your time in these little visited parts of our beautiful country. We take this opportunity to inform you that you might occasionally face some situations when you may not be attended in a very professional manner simply because staffs have not necessarily been properly trained. In developing countries, it is an on-going concern which is being addressed by the relevant local and national authorities but we rest assured that tour guide will do his/her utmost to compensate the eventual weaknesses encountered here and there. We thank you for your understanding and look forward to your feedback.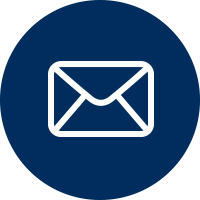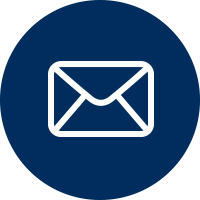 At Seven Senses Tours, the sky's the limit in terms of creating your next unforgettable experience. Our knowledgeable and experienced travel consultants are waiting to plan every last detail of your upcoming trip, so all that's left for you is to enjoy it.
We work Monday to Friday: 10am-6pm and we aim to respond to your query within one business day.
WHY BOOK WITH US ?
If you travel with us you will not just visit, you will experience your destination
Get in touch with the local culture, meet the people
​​
Immerse yourself in the sights, sounds, taste, and feel of your journey
​
Our guides strive to share real experiences with you
100% Tailor-made according to your interests, requirements and budget
Stay in hand picked boutique hotels with a local feel and character
​
Options from budget to luxury
Every little detail of your trip is carefully planned and managed throughout your journey​​
100% Financial Protection
Full supplier failure cover
​
Our travel consultants have travelled extensively and have a broad knowledge of, and passion for their destination countries
24/7 emergency UK and local contact numbers while abroad