Experience Thailand with Seven Senses
On this unique journey through the Land of Smiles we try to show you the real Thailand through experiences introducing you to the local way of life, the culture and nature as you probably have never experienced it before, even if you have been to Thailand fifteen times.
Start with exploring Bangkok's small alleys, encounter wooden houses, guardian spirit signs, fresh markets, old communities and more. Embark on a food walk in Chinatown, discover the klongs in a long tail boat. Explore national parks, waterfalls, and jungles before flying to Nan, where you will discover the natural beauty and tranquility of northern Thailand. Your journey continues through Phrae and Lampang to Chiang Mai, then to the Khao Sok National Park in the South. Explore this wilderness, home to 5% of the world's species, like langurs, gibbons, macaques, rare birds, butterflies and many more before spending a final few days on the beach in Krabi,
or any other destination according to your preference.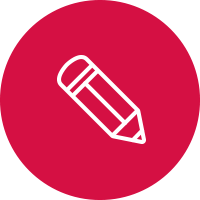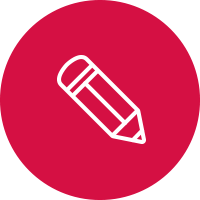 Our itineraries are suggestions and are fully customisable according to your needs, interests and budget.
Treat these itineraries as inspiration and one of our experts will create your uniquely tailored holiday with your requests in mind so that you can truly experience Thailand with Seven Senses.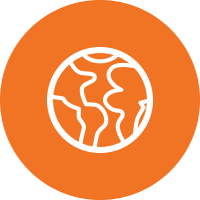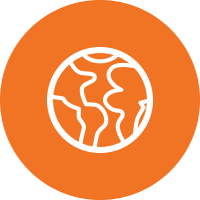 Day 1. Arrive Bangkok (-/-/-)
​
Meet your guide and driver for a private transfer to your hotel in Bangkok. The rest of the day is free at your own leisure.
​
Day 2. Explore the Real Bangkok - Chinatown Food Walk (B/L/D)
​
This morning you will be picked up by your guide to go on a special walking tour to explore hidden Bangkok.
We start at the famous Giant Swing (Sao Chingcha), originally used for Brahmanic ceremonies. In this neighborhood you will also see many shops selling large Buddha images and related religious products. From the Swing we walk to the Corrections Museum. Just across is Wat Suthat Thepwararam, a 200+ years old temple known for its unusual 'farang' statues. Afterwards we wander through small alleys, encounter wooden houses, guardian spirit signs, fresh markets (Along Soi Thesa), old communities (Phraeng Phuton) and more. At the city pillar you will learn more about Buddhism and local beliefs, ancient superstitions. Thai cities always house a pillar to host the guardian spirit or deity of the city!
Lunch in a local restaurant.
After lunch, you will be given time to explore the Grand Palace Complex and Wat Po on your own.
Later, meet your guide and head to the pier to board a public taxi-ferry on the majestic Chao Phraya River. You will cruise south to reach the gateway of Bangkok's Chinatown. Enjoy the magnificent views of the River from a local rooftop bar. Here you'll be given a short briefing by your guide and enjoy a cocktail (other drinks are available) whilst watching the setting sun. Prepare yourself for a mouth watering exploration of Bangkok's 200-year-old China Town district by visiting various tasty eateries, from sit-on-the-pavement-vendors to characterful restaurants. You'll be able to sample all kinds of dishes (and a few local drinks too!) from the likes of dim sum, dumplings, fresh seafood, local deserts and more! Throughout the evening your knowledgeable guide will explain the background to all the different food and drinks you'll taste, as well as giving their own insight into the local area.
Before being transferred back to your hotel you'll be able to watch the hustle and bustle of Chinatown from a lovely open air bar whilst enjoying a cocktail of your choice.
​
Day 3. Bangkok Klong Tour by Long Tail Boat (B/-/-)
​
At 10.00 pick up from your hotel and transfer to the pier. Depart by long tail boat from Ta Chang Pier and embark on a klong tour, a great way to observe local life along the canals. We visit the local artist community Khlong Bang Luang, Wat Arun and finish with a drink at a rooftop bar overlooking the Chao Praya during sunset.
First stop is the art community where well-preserved wooden homes and historic but non-touristy temples join smaller art studios. The centerpiece of the Khlong Bang Luang community is Baan Silapin (Artists House), which occupies a traditional two-storey wooden building set beside the canal and centered around a 300-plus-year-old chedi.
We then continue to the Wat Arun, or temple of Dawn. This is one of the best-known temples in Bangkok and dates back to the ancient Ayutthaya period. The central Khmer-style tower is surrounded by four minor towers, symbolizing Mount Meru, the earthly representation of the thirty-three heavens. We visit the surrounding pavilions containing statues of the Buddha at the most important stages of life. The beautiful architecture and fine craftsmanship make Wat Arun as one of the most remarkable temples in Thailand.
Cross the river again and spend the rest of the day at leisure.
​
Day 4. Bangkok - Erawan National Park - Sai Yok National Park (B/L/D)
​
This early morning (06.00) you will be picked up by your guide and driver and leave the buzzing capital to head straight to the jungle! We will first drive to Erawan National Park (210kms, about 3h drive) and enjoy a nature hike followed by a refreshing swim in the waterfalls, just before the hordes of tourists invade the whole area.
The park consists of limestone hills, plains and a number of streams all surrounded by a lush tropical jungle. The hills protect the park from the eastern monsoon resulting in less rainfall that the rest of the province. The major attraction of the park is arguably the Erawan Waterfalls and the numerous emerald green ponds. The park was named after the three-headed white elephant from Hindu mythology, as the top tier of the falls is said to look similar to an elephant head.
For lunch, enjoy a tasty organic picnic lunch prepared in the traditional way (no plastic) and wrapped in banana leaves.
Right after lunch (12.30), we continue our journey west and make a stop at the historical park of Prasat Muang Singh (70kms, about 1h drive) which hosts a Bayon-style khmer complex that goes back to the 9th century, a period when the Khmer Kingdom was flourishing. A small museum to the side shows replicas and originals of the stones and the artifacts found here.
We then take the road again and head to our final destination of the day: Sai Yok National Park (80kms, about 1h drive). Covering 958 km², the park is a popular destination for local and foreign tourists, known for it's waterfalls, caves, historical sites and raft houses along the River Kwai. The mountainous regions of the park are covered by deciduous and dry evergreen forest, mainly mixed with bamboo. The lower areas along the Kwae River are teak forest which was deforested during Japanese occupation of Thailand but later replanted in 1954.
On arrival you will be welcomed by the locals who operate privatized rafts on the river. Shortly after, sit down and relax while your raft is being pulled by a long tail boat to reach a secluded beach. Swim, drink and relax in a natural landscape away from all pressures of the modern world! After an hour or so, a long tail boat will pull your raft back and stop at the scenic Sai Yok Yai Waterfalls for another refreshing swim!
Late afternoon, proceed with check-in at your comfortable family-run floating bungalow property. Evening is free at leisure until dinner is served on the raft, right in front of your bungalow.
Overnight at Krit Rafthouses, Comfortable floating bungalow.
​
Day 5. Sai Yok National Park - Kayaking - Cycling - Trekking - Kanchanaburi (B/L/-)
​
Wake up this early morning with the sound of the forest and the waterfalls in the background!
After a very light breakfast and a hot cup of coffee, hop on a river kayak and head downstream on the quiet river (depart at 07.00). You will paddle in the early morning, listening to an unspoiled wildlife. Apart from a couple of floating homes still inhabited by locals, you won't see anyone else for about 1.5h (depending on the water level and stream) – the perfect way to disconnect from this busy world and recharge your batteries. We will even stop at a rocky beach and try to catch some river fish for lunch (depending on season and not guaranteed).
Around 09.00 we reach our jungle base camp for the day and leave the kayaks on the beach. Climb up the small river cliff and meet with your hosts for the day – a bunch of friendly farmers with a deep knowledge of the area and experienced park rangers. Enjoy a tasty breakfast prepared by the family of the chief of the village. The riverside camp is perfectly self-sufficient and produces its own energy, thanks to solar panels, while rainwater is collected for kitchen, toilet and shower facilities. Learn how to enjoy the basics of our modern world while reducing to a minimum your environmental footprint on such a fragile ecosystem.
After breakfast, time for a light bicycle ride that will take you to the starting point of today's trekking, right in the heart of Sai Yok National Park! Your experienced rangers will teach you the basics how to survive in the jungle! Learn what plants are eatable, get to know how to protect yourself with natural products when attacked by an army of mosquitoes, or simply listen to the amazing stories of rangers and their families!
Several nature trails can be explored depending on your health, fitness and interest.
Late afternoon time to cross the river again and reach the minivan which will take you back to Kanchanaburi Town (100kms, about 1.5h drive). Drop off at your hotel – we hope you enjoyed your journey through Sai Yok's breathtaking natural wonders!
​
Day 6. Kanchanaburi – Ayutthaya (B/-/-)
​
Today, after breakfast, we will drive (no guide) to Ayutthaya (160kms, about 2.5h drive). After arrival your day is free at leisure to discover Ayutthaya Historical Park, which covers the ruins of the old city of Ayutthaya.
​
Optional cycling tour in Ayutthaya
Start your journey in Ayutthaya, the former capital of Thailand and a UNESCO Cultural World Heritage Site. Explore the ancient island city and experience the highlights of the Historical Park by bicycle: Wat Phra Si Sanphet and the Royal Palace, Wat Lokayasutharam, Wat Na Phra Main and Wat Mahathat. English speaking guide, bicycle and safety material provided. This is a join-in afternoon experience.
​
Optional guided tour of the temples of Ayutthaya.
​
Transfer to your hotel with the evening at leisure.
​
Day 7. Ayutthaya – Nan (B/-/-)
​
After a tasty breakfast, transfer back to Bangkok (80kms, about 1h drive) to catch your flight to your next destination: the unspoiled northern province of Nan. A hidden gem of a province, Nan was once an independent kingdom and is now a refuge for travelers who wish to explore the natural beauty of northern Thailand and its rich cultural heritage in peace and tranquility.
Meet your guide on arrival who will be accompanying you all along your journey through Northern Thailand.
Before reaching your boutique hotel, we will make a stop at Wat Phaya Wat temple, an iconic example of Nan traditional architecture. The main chedi was built with laterite brick from Sukhothai around 660 A.D. In the main ubosot (Buddhist chapel) is an enshrined Buddha statue called "Prachao Fon Saen Ha" or the Buddha of Rain which Nan people used to bring out for a procession to ask for rain. There is an engraved pulpit which is believed to be the oldest one made by Nan's craftsmen. Transfer to your hotel with the evening at leisure. Don't miss the evening market in front of Wat Phumin, the main temple of Nan.
​
Day 8. Nan – Phrae (B/-/-)
​
Before breakfast this morning we will head to the highest point of the town, Wat Phrathat Khao Noi. It is believed that relics of the Lord Buddha are enshrined in the main pagoda, making it the heart of the Nan community's faith. From there, enjoy a spectacular view over the whole valley, covered by a thick morning mist. Return to your hotel for breakfast.
Later, depart for a full day exploring Nan and its surroundings.
First stop at Wat Phumin, home to Thailand's famous ancient wall murals called Pu Man in Tai Lue style. They are considered highly valuable by international archeologists. It depicts legends of Lord Buddha as well as local legends and the local way of life including native attires, weaving and commerce with foreign countries. It is believed that these beautiful wall murals date back from 1867.
Next to Wat Phumin lays Wat Ming Muang – the City Pillar. The outstanding features of the new ubosot include fine carved relieves and sculptures by Chiang Saen artists, depicting Nan people's everyday life. Don't miss the 3-meter-high city pillar, decorated with gold leaves and standing in front the main pavilion.
Across the river we reach Wat Phra That Chae Haeng, the town's most important temple. The 14th century compound is located on a small hill east of Nan, a great viewpoint over the charming town. The temple derives its name from the Phra That Chae Haeng, the gilded chedi that contains a relic of the Buddha. The structures of the temple complex show a mix of several architectural styles, including Lanna and Thai Lue.
There you will get the chance to get a blessing from a local monk (upon availability).
Early afternoon, we will continue our journey through the unspoiled countryside of Northern Thailand (total distance for this afternoon is about 200kms, or 3.5h drive). We first head to the National Park of Lam Nam Nan while the surrounding landscape gradually becomes more and more mountainous and human settlements are only sporadically spotted along the road. We will drive through a breathtaking landscape for about 2h before reaching the top of Doi Samer Dao mountain, a famous star gazing location among locals. The 360 degree view over the region is just amazing!
Continue to Phrae (140kms, about 2.5h drive) which you will reach before sunset. Check-in with the evening at leisure.
Often bypassed by tourists, Phrae has many wonders to offer, making it one of the hidden gems of Northern Thailand. Hundred years ago, Phrae used to dominate the entire region, being a center of the teak logging industry and home to the Mo Hom – an ancestral indigo diving technique. Merchants came from all around the world to trade their valuable goods and there was a great deal of Western influence. This is clearly seen in the colonial-style buildings and gingerbread houses which are scattered around the city.
​
Day 9. Phrae - Lampang - Chiang Mai (B/-/-)
​
After breakfast, we will make an interesting stop at an authentic "Mo Hom" handmade production center, run by a family for 3 generations. There you will learn how the indigo color is extracted from a local plant and dyed on cotton fabric. You will even get an opportunity to practice with the local experts!
Then, visit Wat Chom Sawan, a Burmese-style temple. The teak building features multi-tiered roof adorned with fine frameworks. Next is Wat Luang, an ancient temple as old as the town itself.
Another interesting stop at Khum Wongburi Museum, the former residence of the Governor. The builders were Chinese from Canton while the carpenters were locals. The outstanding feature of Khum Wangburi is its elaborate woodcarvings, which can be found on all its gables, eaves, verandahs, doors and windows.
We then continue to the interesting Thai Seri Museum. Built in 2007 by a local, the museum tells the forgotten story of the Free Thai Movement, an underground resistance movement against Japan during WWII.
We then take the road west to our next destination: Lampang (115kms, about 2h drive), a charming little town that features horse drawn carriages, relaxing riverside bars and restaurants, a number of spectacular Buddhist temples, and a friendly, laid-back local population. We will arrive just in time for a well deserved lunch.
In the afternoon, visit the impressive Wat Phra That Lampang Luang as well as Wat Phra Kaeo Don Tao which once housed the sacred Emerald Buddha before driving to Chiang Mai (100kms, about 1.5h drive). On arrival, check-in at your resort and evening at leisure.
​
Day 10. Chiang Mai - Markets and Temples (B/-/-)
​
Early pick up this morning at your hotel for arriving at 06.30 at Chiang Mai Gate Market, a traditional market where you will find fresh vegetables, fruit, fruit-shakes, spices, cooked chicken, fish, sweets, coffee and other food products. Our guide will let you sample some typical Thai snacks, appetizers! Of course the monks are making their alms rounds as well! Afterwards return to your hotel for breakfast.
Following breakfast, we take you to the riverfront (& much larger) Worarot Market. Be ready for colorful flowers, unfamiliar smells and friendly crowds. Nearby textiles, hill tribe clothes, silks, hats and beads can be found as well. From the market we go to Thapae Gate, one of the four original city gates, where we will continue by "Samlor," or rickshaw. You have the opportunity to stop at Wat Chiang Mai, Wat Chedi Luang and Wat Phra Singh, during this cyclo tour. At the last temple you will meet an English-speaking monk for a chat.
Free time in the afternoon to explore the city on your own or accompanied by your guide.
Late afternoon, drive up to the Doi Suthep, a 1600 meter high mountain towering over Chiang Mai. Visit the Wat Phra That Doi Suthep, a beautiful temple from which you have a fantastic view over the city. There, take part in a traditional monk blessing in a very special atmosphere. Return to your hotel and evening at leisure.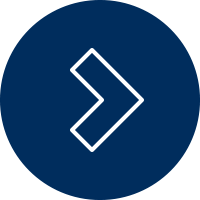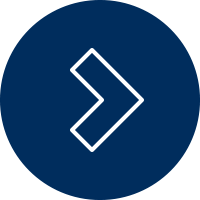 Day 11. Chiang Mai (B/L/-)
​
Early departure (08.30) for a full day trip to a wonderful national park. We will start our exploration at the observatory where you will take a short nature walk through deciduous oak forests and mixed deciduous evergreen forests. Your guide will explain about the different forest types in the national park.
We will walk to the national park headquarters where we will stop briefly at the tree nursery of FORRU, the forest restoration unit of Chiang Mai University. You will hear the remarkable story of the giant fig tree and enjoy the towering trees, wild banana trees, ferns, Pandanus and various palms.
Picnic lunch at the headquarters. Continue to the Hmong village of Doi Pui. Despite being a key tourist attraction, and therefore probably not as authentic as it could be, this village still offers an insight into how Thailand's tribes live. The villagers wear traditional Hmong clothes, sell traditional Hmong handicrafts, and live in traditional Hmong-style homes. Views from the village are spectacular.
Continue to the top of Doi Pui where your guide will tell a famous legend. On the way back to Chiang Mai visit the Montatarn Waterfall.
​
Day 12. Chiang Mai – Khao Sok National Park (B/-/D)
​
This morning, meet your guide and driver in the lobby of your hotel for a private transfer to the airport.
Fly Chiang Mai to Phuket. Welcome to Southern Thailand!
Upon arrival at Phuket Airport, meet your driver for a private transfer (no guide) to Anurak, a community-based lodge nested in a tropical landscape only few minutes drive to Khao Sok National Park. Check-in on arrival (room available from 13.00 onwards) and free time to freshen up.
At 15.00 meet your driver for a short 5 min drive to a nearby cave where local people come to make tamboon (merit making), an intrinsic part of Buddhist belief. Walk a short distance through the cave and there is the river! The canoes can take two people each, the rowing is done by the gentle people from the community, their English might be a bit short but their big smiles make up for that.
There is a possibility of swimming down the river, but only if the waters are calm at a quiet spot only known by the locals. There might be some wildlife too, make sure you look overhead as we could spot a snake resting up the trees. The nature on this stretch of river is idyllic and quiet, we will get glimpses of the impressive Khao King Kong or King Kong Mountain, the tutelar hill overlooking Anurak. We will pass under the big "turtle" bridge and then continue downstream placidly. At the end of the trip meet again with your driver for a 15 mins drive back to Anurak.
The Sok River is the lifeline of Khao Sok as it meanders past karst peaks, small villages, rubber and palm olive plantations. Gliding slowly down the stream is the most rewarding way of seeing the unique scenery. Before the construction of the road, the river was the only way to get around the rain forest and hills.
Dinner will be served at the lodge restaurant.
Overnight at Anurak Community Lodge, Standard bungalow.
​
Day 13. Khao Sok National Park (B/L/D)
​
Between 08.30 and 9.00 you will be transferred by shared minivan from your Khao Sok Hotel to the pier where we arrive after an hour's drive at Rajaparaba Dam. Here we board a long tail boat for a scenic tour of the breathtaking limestone karst formations at the Cheow Lan lake. We arrive at the Floating Bungalows at around 11.00 where it's time to take a swim in pristine waters or to take a kayak and explore the many inlets of the lake. You can also just relax and sunbathe while taking in the scenery. At noon it's time to enjoy a traditional Thai lunch prepared with freshly caught fish, flavorful southern Thai curries and delicious local vegetables. At 13.00 we depart from the raft house by long tail boat for the trailhead to enjoy a trek through Khao Sok's prehistoric jungle. This wilderness is home to 5% of the world's species, like langurs, gibbons, macaques, rare birds, butterflies and many more. The indigenous peoples used these trails before the dam was constructed and have a rich history that your guide will tell you all about along the way.
Depending on the season, you may even visit a cave with spectacular limestone formations hanging from the ceiling (depending on the season and which will be decided on the spot). Around 16.00 it's time to return to the raft house and enjoy an afternoon snack of pineapple and watermelon. After these refreshments you board your long tail boat to enjoy the scenic landscape one last time before returning to the pier and transfer back to your hotel.
Please note
- Prepare only your personal belongings (money, sun block, shoes, cloths, sun glasses, towel, walking shoes, etc.) to use on the lake in a small backpack.
- The activities are referential, in case of heavy rains or other serious (weather) conditions we might need to change or alter the itinerary slightly.
- This tour is arranged as semi join-in (other participants might be joining on the boat)
Upon return to the hotel you can relax before dinner is served at the Lodge.
Overnight at Anurak Community Lodge, Standard bungalow
​
Day 14. Khao Sok National Park – Krabi (B/-/-)
​
After breakfast, time to transfer to your final destination – Krabi (150kms, about 2h drive). Upon arrival at your resort, check-in with the rest of the day at your leisure.
​
Day 15-17. Krabi (B/-/-)
​
Free days.
​
Day 18. Krabi - Departure (B/-/-)
​
Breakfast. Check out and transfer to Krabi Airport for your flight to your onward destination.
​
​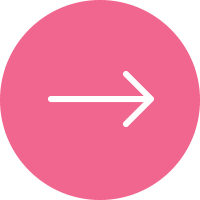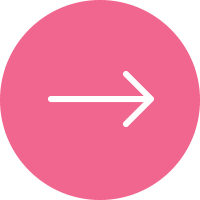 18 DAYS / 17 NIGHTS FROM £ request a quote...
based on 2 people travelling together
​
The price includes:
​
Accommodation on a twin-sharing basis
Transfers and tours with local English-speaking driver guide in private air-conditioned vehicle
All entrance fees as mentioned in the program
Meals as mentioned in the program without drinks (B/L/D) = (Breakfast/Lunch/Dinner)
​
The price does not include:
Return flights from the UK to Thailand. Domestic flights. Request a quote from us.
Anything not specifically mentioned above.
Optional tours, camera fees.
Tips to the guide and driver, porters and waiters.
Travel insurance.
Personal costs such as drinks, laundry, etc.
Peak season surcharges
WHY BOOK WITH US ?
If you travel with us you will not just visit, you will experience your destination
Get in touch with the local culture, meet the people
​​
Immerse yourself in the sights, sounds, taste, and feel of your journey
​
Our guides strive to share real experiences with you
100% Tailor-made according to your interests, requirements and budget
Stay in hand picked boutique hotels with a local feel and character
​
Options from budget to luxury
Every little detail of your trip is carefully planned and managed throughout your journey​​
100% Financial Protection
Full supplier failure cover
​
Our travel consultants have travelled extensively and have a broad knowledge of, and passion for their destination countries
24/7 emergency UK and local contact numbers while abroad