Explore Laos Off the Beaten Trek
Visit Vientiane, go trekking in Phou Khao Khouay National Park with an orchid specialist, wander around the Plain of Jars, then drive to Muang Khoun, the ancient Tai Phouan Capital. Drive through Samnuan Province to Vieng Xay to Viengthong where you will embark on a Night Safari on the Nam Nern River by long-­tail boat, and you can also trek in the jungle. Finally, visit different ethnic villages around Nong Khiaw and head off on a small trek through amazing scenery before continuing to Luang Prabang for two days of sightseeing and some exciting optional activities.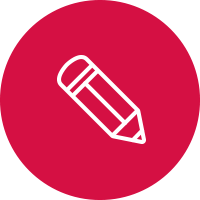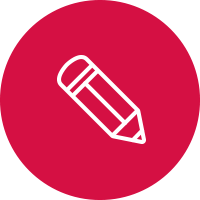 Our itineraries are suggestions and are fully customisable according to your needs, interests and budget.
Treat these itineraries as inspiration and one of our experts will create your uniquely tailored holiday with your requests in mind so that you can truly experience Laos with Seven Senses.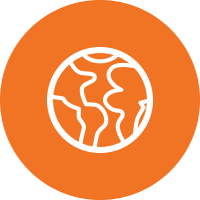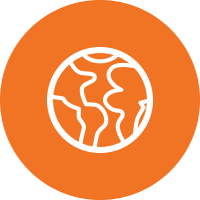 Day 1. Arrive Vientiane (-/-/D)
​
Your local guide will welcome you at Vientiane International airport. Private transfer to your hotel.
This afternoon, proceed to Vat Sisaket, the oldest monastery in Vientiane, built in 1818. Continue to nearby Ho Phrakeo, the former Royal temple, now a Museum of Buddhist art and sculpture.
You will visit the That Luang with its golden stupa in its' characteristic banana flower shape, it is the most revered shrine in Laos. Stop at Patouxay (the Victory Monument) for a view of the city. Proceed to Nam Phou Square marking the centre of town. Explore the streets leading to the Mekong and take a walk on the riverbank in the late afternoon.
Dinner at Makphet a social enterprise restaurant.
​
Day 2. Vientiane - Orchid Trek (B/L/-)
Difficulty: easy to moderate, total walking 5 hours (slow speed).
​
Breakfast at your hotel. Today discover Phou Khao Khouay National Protected Park with an Orchid specialist.
The park covers about 2000 square kilometers and has an amazing diversity of forest. The Orchid Trek is a community-based tour that explores the park in search of native wild orchids and wildlife-spotting (there are many different bird species in the park). You will also discover a varied landscape filled with lush forests, cascading waterfalls and gorgeous cliffs.
Depart from your hotel at 7:30. We arrive at Ban Hatkhay village around 9:30, where we will meet our 2 local guides.
The trekking will start with a short walk to Pha Say Falls. Then continue for one and half hour on foot through forests and rocky landscape. You will observe many different species of plants and flowers. Your guide will explain about medicinal plants and the use of wood and resin.
Traditional Lao picnic lunch will be served on the bank of a little river. Continue your walk to Tad Xai Falls, where you will be able to refresh in the cooling water.
Back by car to Vientiane, arrive around 18:00. Evening free at leisure.
​
Please consider that most of the orchids bloom once a year for just a few days, some just appear during the rainy season. Best time to visit is January to June.
​
Day 3. Vientiane - Xieng Khoung (B/L/D)
​
Breakfast at your hotel. Transfer to Vientiane airport for your flight to Xieng Khoung. Arrive at Xieng Khouang, transfer to your hotel for check in.
Start your visit of the Plain of Jars with site no. 2 located on two hill tops. Continue to site no. 3 located amidst rice fields.
Drive on to Muang Khoun, the ancient Tai Phouan Capital destroyed during the second Indochina war. The ruins of Vat Piavat and That Foun are the only remains of a significant past.
Return to Phonsavan, passing numerous large Hmong settlements. Arrive at Jar site no. 1 featuring the greatest number of jars and the largest monoliths in size.
Lunch and Dinner at Local restaurant.
​
Day 4. Xieng Khoung - Samnuan (B/L/D)
​
After breakfast, drive to Samnuan Province (approx. 5 hours). On the way stop at Mulberries silk farm project, part of the world fair trade organization. Mulberry farm aim to improve livelihood for local communities and to pass on to the younger generation the traditional Lao skills and design. If the road conditions allow, we will visit a megalith site (standing stones) at Hintang. Arrive at Samnua late afternoon. Dinner at local restaurant.
Overnight in a guesthouse.
​
Day 5. Samnuan - Vieng Xay - Viengthong (B/L/-)
​
Breakfast at local restaurant. In the morning drive to Viengxay caves. These caves were used by the Pathet Lao during the Second Indochina War to shelter from American bombardment. Up to 23,000 people lived in the caves, which contained a hospital, a school, Pathet Lao offices, bakeries, shops, and even a theatre. The area was home to the communist army, who were fighting the royalist forces, based in Vientiane. Lunch at a local restaurant.
In the afternoon drive to Viengthong.
Overnight in a local guesthouse.
Day 6. Viengthong - Night Safari in Nam Het National Park (B/L/-)
​
Breakfast at local restaurant.
Departure from Viengthong. After a 1.5 hour drive along a curvy road through gorgeous mountainous landscapes you arrive at Ban Son Koua, an ethnic Khmu Village.
Village guides and boatmen will be awaiting you to greet you and take you on a short tour of the village where you will learn about daily life and the animist tradition of appeasing the village spirits. You will then embark on a 1.5 ­hour journey to the park substation on the Nam Nern River by long-­tail boat, along the way learning about upland rice cultivation and having opportunities to spot monitor lizards (depending on the time of year) and bird life.
After arriving at the park substation, visitors will be shown to their accommodation, (bamboo huts close to the river), and will then be offered a lunch prepared by the village cooking group. After lunch, you will receive a briefing by park staff about the on-­the-­ground efforts in protecting tigers and their prey.
Mid-­afternoon, take the boat again to continue the journey upriver. After about 50 minutes the boat will stop, and you will hike into the forest to visit a salt lick. The guide points out evidence of wildlife, such as tracks or scat at the salt lick.
The boats continue upriver to the dinner site, a sandy, flat bank, where the you will take a picnic around a campfire. After dinner, the guides tell Khmu folk tales and stories about dragons, wildlife, and ghosts. The guides also educate participants about the species of animals they may see during the night spotting and explain the rules and expectations for the night safari. You will depart for the night safari 2-­3 hours after dark, floating down the river with engines off. The guides use their headlamp to spot wildlife. If they see something, they will give a clear sign. Animals that may be seen include Sambar deer, otters, barking deer, various species of civets, loris, porcupine and owls. (Seeing tigers is very rare because they usually don't come close to the river.)
Overnight in the bamboo huts (very basic).
​
Day 7. Night Safari - Nong Khiaw (B/L/D)
​
Before breakfast, local guides take you on a walk around the jungle, teaching about the use of some medicinal plants and explaining the history of the site, which was once a major settlement during the Secret War. After breakfast, the boats float back through the core zone at a relaxing pace with engines off, while the guides point out wildlife along the way.
Upon arrival in the village, you are invited to try earthen jar rice wine (Lao Hai).
Then we will continue by road to Nong Khiaw (4 to 5 hours). Lunch and dinner at local restaurant.
​
Day 8. Nong Khiaw (B/L/-)
​
Breakfast at your hotel. We leave Nong Khiaw at 8:30am and cruise up the river in a traditional long boat. Along the way we stop off to visit several different ethnic villages. We actually pass straight through Muang Ngoi at first and visit the village of Ban Sop Jam. This village is famous for its traditional Lao silk and cotton weaving.
After spending some time in the village we return back downstream to Muang Ngoi. Upon arrival we take some time to have a break and a coffee before heading off on a small trek which takes us through some gorgeous scenery consisting of limestone cliffs, mountains and rice paddy fields.
Along the trek we visit a historical cave which was used as bomb shelter by the local during the second Indochina war. Upon returning back to Muang Ngoi we board our boat for the cruise back down the river whilst watching the beautiful sunset over Nong Khiaw, arriving back just before dark. Lunch and dinner at local restaurant.
​
Day 9. Nong Khiaw - Luang Prabang (B/L/-)
​
Breakfast at your hotel. Depart by car to Luang Prabang. Along the way, you will see the daily activities of local people. Stop at Ban Pak Ou village which is nicely located between the Mekong and the Nam Ou.
Embark on a small pirogue, cross the Mekong and visit Pak Ou Caves. The caves are a revered religious sight housing hundreds of Buddha statues: Tham Ting and Tham Phoum.
Continue to Luang Prabang by road, transfer to your hotel. Lunch on the way in local restaurant.
​
Day 10. Luang Prabang (B/L/D)
​
Early morning, when the sun rise, participate in the Tagbat ceremony, the monks' alms offering. This ritual is an important part of Lao people's life and offers a memorable experience and great snapshots. Your guide will explain how to follow the strict customs and rules involved. Later sightseeing in Luang Prabang by tuk tuk. Start your day with the visit of Vat Xieng Thong at the tip of the peninsula. The oldest and most beautiful temple of the UNESCO World heritage town dates back to the 16th century. The roof sweep low to the ground and glass colored panels adorn the walls of the chapels. See the residential neighborhoods of the peninsular, before continuing to the Royal Palace Museum housing the most important treasures of Laos's recent past. The visit will continue to Vat Mai temple. Finish you morning with a visit to TAEC etnographic museum (closed on Mondays).
Optional: A special 30-minute tour of TAEC's exhibitions by one of its Founder/Directors provides insight into Laos's ethnic cultures, their traditions, and customs. This is a chance to learn more about Laos' diverse ethnic groups (closed on Mondays).
Lunch at TAEC museum where you will discover the Lao ethnic cuisine (closed on Mondays).
This afternoon, excursion by car to Kuangsi waterfall 32 kms to the west of Luang Prabang. Short walk through the forest to the waterfall. Discover the Asian Bear conservation center. After enjoying the scenery, take a swim in one of the nearby clear pools. If time permits, on the way back to Luang Prabang, you will have the possibility to stop at Ock Pop Tock weaving center, to learn more about silk and cotton weaving. Silk is an integral part of Lao culture, ritual and daily life.
Optional: Sunset cocktail cruise on a private boat on the Mekong.

Dinner at Couleur Cafe restaurant.
Day 11. Luang Prabang - Departure (B/-/-)
Breakfast at your hotel. Day at leisure until your transfer to Luang Prabang Airport.
Optional tour 1: An agricultural morning. Laos is a still an 80% agrarian country, with an agriculture sector mainly oriented towards the production of rice. In Laos, a specific variety of rice is grown, the "sticky" or "tacky" rice.
We propose a 3-hour meeting at a local farm, to learn and practice all the steps for rice production: planting, transplanting, conduct water buffalo in the mud , threshing and sieving rice, etc.
A nice, pleasant, and fun experience that brings you deep into the Lao culture and way of living, organized by seasoned professionals.
(This activity is not private.)
Optional tour 2: Take an 'architectural tour' of the city with Francis Engelmann, a French writer and historian, former UNESCO advisor and resident of Luang Prabang. Thanks to his studies and deep knowledge of Lao Culture and history that Luang Prabang became a UNESCO World Heritage Site in 1995.
Tour in English or in French – according to his availability.
Optional tour 3: Visit temples – This morning visit Vat Vixoune influenced by Thai-Lu architecture and That Makmo the watermelon shaped stupa. Continue to Vat That Luang, built on a knoll in 1818 by King Manthatourath. Before 1975, Wat That Luang was used to hold funeral rites and cremate the country's highest dignitaries.
​
The itinerary may be subject to change depending on circumstances.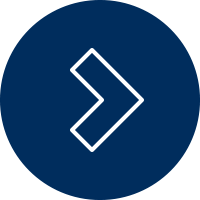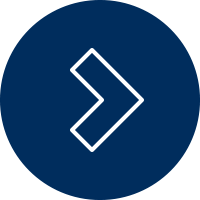 11 DAYS / 10 NIGHTS FROM £2,129 per person
based on 2 people travelling together
​
The price includes:
Domestic flight, boat tickets according to the itinerary.
Accommodation at the following carefully selected hotels when available, based on twin/double occupancy:
​
Vientiane: Chanthapanya Hotel (Superior room) www.chanthapanya.com/
Xieng Khuang: Vansana Plain of Jars (Standard room) www.vansanahotel-group.com/
Samnua: Local Guest house (Basic)
Viengthong: Local Guest house (Basic)
Night Safari: Bamboo tent (Basic – scant comfort)
Nong Khiaw: Mandala Ou (River view) www.mandala-ou.com
Luang Prabang: Villa Chitdara (Standard room)
​
Quality private air-con vehicles & experienced drivers for all transfers and sightseeing.
Experienced English-speaking local guides throughout the tour.
Entrance fees for all listed attractions.
Meals as stated in the itinerary (B/L/D) = (Breakfast/Lunch/Dinner).
​
The price does not include:
Return flights from the UK to Laos. Request a quote from us.
Anything not specifically mentioned above
Optional tours
Visa fee for Laos
Tips to the guide and driver, porters and waiters
Travel insurance
Personal costs such as drinks, laundry, etc.
​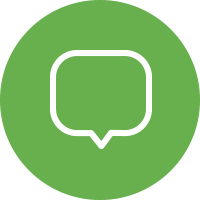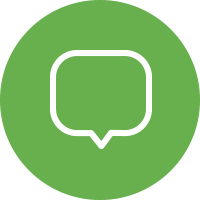 You have chosen to visit some remote areas of Laos where tourism is still in its infancy. We thank you for your open-mindedness and consideration. We are persuaded you will enjoy your time in these little visited parts of our beautiful country. We take this opportunity to inform you that you might occasionally face some situations when you may not be attended in a very professional manner simply because staffs have not necessarily been properly trained. In developing countries, it is an on-going concern which is being addressed by the relevant local and national authorities but we rest assured that tour guide will do his/her utmost to compensate the eventual weaknesses encountered here and there. We thank you for your understanding and look forward to your feedback.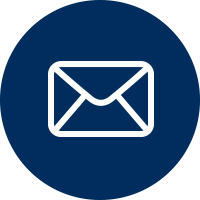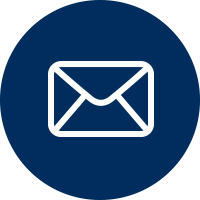 At Seven Senses Tours, the sky's the limit in terms of creating your next unforgettable experience. Our knowledgeable and experienced travel consultants are waiting to plan every last detail of your upcoming trip, so all that's left for you is to enjoy it.
We work Monday to Friday: 10am-6pm and we aim to respond to your query within one business day.
WHY BOOK WITH US ?
If you travel with us you will not just visit, you will experience your destination
Get in touch with the local culture, meet the people
​​
Immerse yourself in the sights, sounds, taste, and feel of your journey
​
Our guides strive to share real experiences with you
100% Tailor-made according to your interests, requirements and budget
Stay in hand picked boutique hotels with a local feel and character
​
Options from budget to luxury
Every little detail of your trip is carefully planned and managed throughout your journey​​
100% Financial Protection
Full supplier failure cover
​
Our travel consultants have travelled extensively and have a broad knowledge of, and passion for their destination countries
24/7 emergency UK and local contact numbers while abroad