Festivals in Myanmar
Festivals can be found in Myanmar every month of the year. A few are celebrated nationwide - including Thingyan Water Festival, Myanmar New Year, Kason, Thadingyut Festival of Lights, Tazaungdine Festival of Lights, and Tabaung - but the vast majority are smaller pagoda festivals that are celebrated locally. Dates vary from year to year, because they are based on the lunar calendar rather than the solar calendar.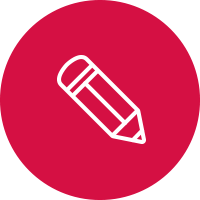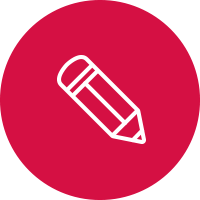 On this page you can find out more about the most important festivals in Myanmar.
We can design your itinerary to include one of these dates for a truly amazing experience.
Our itineraries are 100% tailor-made according to your needs, interests and budget.
Treat these pages as inspiration and one of our experts will create your uniquely tailored holiday with your requests in mind so that you can truly experience Myanmar with Seven Senses.
Thingyan festival is the largest and most important public holiday throughout Myanmar. Cool down yourself in this scorching hot weather by participating in the water festival where people throw water at each other in order to wash away last year's bad deeds. Even as you walk down a local street, children will splash you with water using small plastic camps and waterguns. However, you will observe people squirting water with garden hoses and even fire hoses to those who pass by their mandats (stage).
PHAUNGDAW OO PAGODA FESTIVAL, INLE
Watch the procession of leg-rowed boats, which are ceremoniously tugging four Buddha statues situated on a royal barge clockwise around Inle Lake. Throughout the event leg-rowed boat races are being held and you will come across them during the excursion on the lake. Hundreds of other vessels travel in the entourage in a general festive atmosphere. Thousands of people from around the Shan State attend this most holy of all Shan celebrations. Time table of Phaung Daw Oo Festival.​
On the full moon day of Thabodwe, thousands of people from across the country gather up at this pagoda to burn a variety of incense sticks for the Mahamuni Buddha image as a way of paying homage. In addition, glutinous rice (sticky rice with ginger, coconut and sesame) are offered to the monks. This festival explodes with fun and energy for two days. Mahamuni Buddha image is highly venerated as it is said to be made in front of Buddha himself. The image is covered with 15 cm thick gold.
SHWEDAGON PAGODA FESTIVAL
12 March 2017: : Full moon day of Tabaung.
Location: Shwedagon Pagoda in Yangon.
A festival for the people from each city in Myanmar. Offerings of water, light and flowers are made to the hundreds of Buddha images in the pagoda grounds.
WATER FESTIVAL (THINGYAN)
13 Apr 17: 10th Waning day of Tagu, Throughout The Country
4-day festival ending April 16th
The festival is held on the eve of Myanmar New Year to cleanse the evil deeds of the previous year with water. Young people go out to enjoy themselves and elders take shelter in monasteries and pagoda precincts.
KASON SACRED BO TREE WATERING CEREMONY (NATION WIDE)
10 May 2017: Full moon day of Kason, Nationwide
This festival is to commemorate the greatness of the Lord Buddha and his teachings. The activities of the festival include carrying the scented water pots, chanting Buddha's Sutta in Pali and praising the Lord Buddha and pouring the water at the bottom of the Bo Tree.
THIDINGYUT FESTIVAL
5 Oct17: 14th Waxing day of Thidingyut, Throughout The Country
3-day festival ending October 7th
To mark the day Lord Buddha came down from heaven after spending three months of the Buddhist lent there. Buddha's return from heaven is welcomed throughout the country with colorful illumination offerings to the deities. People also enjoy displays and hoist balloons up to the sky.
REGIONAL FESTIVALS
KACHIN MANAO FESTIVAL
Around 5-10 Jan 17
Manao Field, Myitkyina in Kachin State
Kachin Traditional Festival dedicated for praying for health and protection from harm.
MAHAMUNI CEREMONY
10 -11 Feb 17
14th Waxing day and 15thFullmoon day of Tabodwe, Mandalay
Glutinous rice delicacy contests are held late on 14th Waxing day. In the morning of 15th Waxing day, incense is burnt for Mahamuni Buddha image.
KYAIK KHAUK FESTIVAL
4 – 12 Feb 17
8th Waxing day of Tabodwe, Thanlyin in Yangon Division
9-days festival ending February 12th
​
PINDAYA CAVE FESTIVAL
9 – 13 Feb 17
11th Waxing day of Tabaung, Pindaya, Shan State
5-day ceremony ending Mar 12th
Typical Taung-yo pagoda festival. Different ethnic minority races can be seen.
KAKKU FESTIVAL
11 – 12 Mar 17
11th Waxing day of Tabaung, Taunggyi, Shan State
2-days ceremony ending Mar 23rd
Thousands of Shan style thin and slender pagodas are compactly built in geometrically pattern which turns the pagodas complex something extraordinary and unique. Thousand of local tribal people from the surrounding regions like Shan, Pa O, Palaung and Danu flock to this area to enjoy and take part in the annual pagoda festival.
POPA CEREMONY
Around 28 Apr 17
8th Waning day of Tagu, Mount Popa, near Bagan
During Thingyan, pilgrims from all over the country travel to pay respect to Popa Nat shrines.
SHITETHAUNG FESTIVAL
10 May 17
Fullmoon day of Kason, Mrauk U in Rakhine State
Dummy boat races on land, real boat contests and water splashing in Mrauk U canal on the full moon day. Traditional wrestling at the foot of the pagoda; finals are held on the full moon day.
TAUNG BYONE CEREMONY
15-21 Aug 17
10th Waxing day of Wagaung, Taungbyone in Mandalay
7-days ceremony ending August 21th
Held to worship two Taungbyone spiritual figures. Major gathering spot for spirit mediums.
MANUHA PAGODA FESTIVAL
5 Sep 17
Full moon day of Tawthalin (Manuha Pagoda Festival), Myinkaba Village, Bagan
HOLYMAN FESTIVAL (BODAW GU HUTET PWE)
7 Sep 17
1st Waning day of Tawthalin (Holyman Festival, called Bodaw Gu Hutet Paw), Popa, near Bagan
Usually Manuha Pagoda Festival is celebrated on 5th September and Holy man Festival is celebrated on 7th September. Many faithful from Yangon, Mandalay and Bagan visit both festivals during this period.
KYAUK TAW GYI FESTIVAL
4-7 Oct 17
14th Waxing day of Thidingyut, Mandalay
4-day festival ending October 7th
The Kyauk Taw Gyi image was carved out of a single piece of alabaster in 1864, under the guidance of King Mindon. People come to make offerings. In the evening a traditional Pwe (Myanmar Theater) can be seen at the fairground in front of the pagoda.
PHAUNG DAW OO PAGODA FESTIVAL
21 Sep – 8 Oct 17
1st Waxing day of Thidingyut, Inle Lake, Shan State
18 day Festival ending October 8th
Four Buddha statues are ceremoniously transported clockwise around Inle lake on the royal barge, one leg-rowed boat races are held throughout the event.
KYAIKTIYO SEASON (GOLDEN ROCK)
5 Oct 17
Fullmoon day of Thidingyut, Kyaikhto in Mon State
Famous as pilgrimage and holiday outing spot for Myanmar people. The official visiting season begins on this day.
BALLOON FLYING FESTIVAL
28 Oct – 3 Nov 17
10th Waxing day of Tazaungmon, Taunggyi, Shan State
7-day festival ending November 3rd
During this typical 'Pa-O' festival, hot air balloons are released in the sky day and night.
KAUNG HMU DAW FESTIVAL
3 Nov 17
Full moon day of Tazaungmon, Sagaing
This is mainly a festival for local people from the surrounding areas. A variety of merchandise is brought on the bullock carts to the festival.
ROBE WEAVING CONTEST
3 Nov 17
14th Waxing Day of Tazaungmon, Shwedagon Pagoda, Botataung, Kyaikkasan and elsewhere
On the 14th Waxing day of Tazaunmon, groups of young women take part in competitions held on the platforms of the pagodas. Robes have to be finished flawlessly overnight and offered at dawn to the images of Lord Buddha around the Pagodas.
​
SHWEDAGON PAGODA FESTIVAL
Shwedagon Pagoda Festival is the largest paya pwe (pagoda festival) in Myanmar. Monks recite the Holy Scriptures continuously for 24 hour every day for the entire week before the full moon day of Tabaung. The Buddhists believe that this will keep the evil away and make the country safer. Donations from those who attend the festivals go towards the preservation of the Pagoda. There will also be competitions of weaving holy robes using traditional looms which will later be offered to the Buddha images at the four corners of the pagoda before dawn.
During this festival season, you can experience life as it was before cars were invented and people still used bullock carts. Camp out to a performance of famous local theatrical troupes and other traditional entertainments.
Ananda Pagoda Festival is one of the most famous pagoda festivals in Bagan. You will have a chance to try out different savory foods and buy many souvenirs at this festival. At dawn on the Full moon Day of Pyatho, hundreds of monks line up and make their way between donors lined up on both sides. The local people make many offerings to the monks, ranging from food to personal essentials such as toothbrush.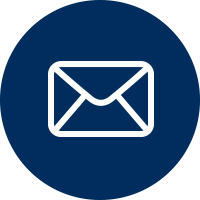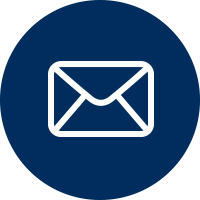 At Seven Senses Tours, the sky's the limit in terms of creating your next unforgettable experience. Our knowledgeable and experienced travel consultants are waiting to plan every last detail of your upcoming trip, so all that's left for you is to enjoy it.
We work Monday to Friday: 10am-6pm and we aim to respond to your query within one business day.
WHY BOOK WITH US ?
If you travel with us you will not just visit, you will experience your destination
Get in touch with the local culture, meet the people
​​
Immerse yourself in the sights, sounds, taste, and feel of your journey
​
Our guides strive to share real experiences with you
100% Tailor-made according to your interests, requirements and budget
Stay in hand picked boutique hotels with a local feel and character
​
Options from budget to luxury
Every little detail of your trip is carefully planned and managed throughout your journey​​
100% Financial Protection
Full supplier failure cover
​
Our travel consultants have travelled extensively and have a broad knowledge of, and passion for their destination countries
24/7 emergency UK and local contact numbers while abroad