Flavourful Guatemala - Culinary Tour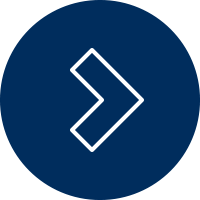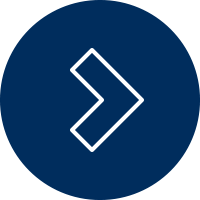 The cuisine and culinary traditions of the Ancient Mayans was diverse and extensive. The Mayans were hunters, fishers and used their own gardens to grow their food supply. Their most traditional dishes use a variety of ingredients. Their largest crop production was maize (corn). Cacao, another principle crop, was used in a sacred drink and also as an exchange unit in its grain form. The Spanish colonisation brought change to the region. They introduced not only a new religion and lifestyle, but also new flavours and ingredients. The Spaniards also introduced alcohol, resulting today that Guatemala produces one of the world's finest rums. Guatemalans still use many Mayan ingredients and recipes, such as corn and stone grinding. The result of the Mayan traditional dishes and their colonisation has left us with a fusion of flavours and a new Guatemalan culinary identity.
We may not realize it, but many of our favorite foods—from guacamole to tamales to chocolate—were
discovered, developed, and refined centuries ago in the Maya world.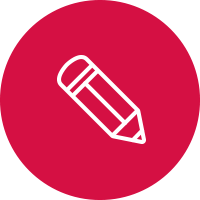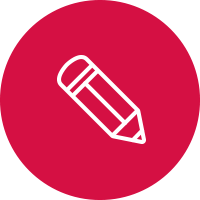 Our itineraries are suggestions and are fully customisable according to your needs, interests and budget.
Treat these itineraries as inspiration and one of our experts will create your uniquely tailored holiday with your requests in mind so that you can truly experience Guatemala with Seven Senses.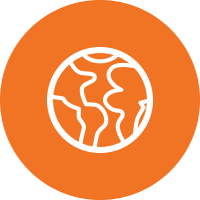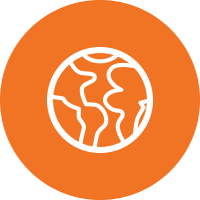 Day 1. Arrive Guatemala (-/-/D)
​
Welcome to Guatemala. Your guide and driver will meet you at the airport for your transfer to your hotel in Antigua. Antigua is among the world's best conserved colonial cities in the Americas. It is a magical and captivating small town that makes you feel time might have stopped 300 years ago. From its colonial architecture to its beautiful surroundings; strolling through town on the cobblestone streets will fascinate you!
​
Day 2. Antigua, Chocolate, Coffee and Walking Tour (B/L/-)
​
After breakfast enjoy a guided walking tour of Antigua. Colonial architecture, fine arts, terracotta, ceramics, wooden sculptures, a great variety of traditional costumes and weavings. Find out the secrets of Antigua on this walking tour that will show you both architecture and flavour.
You will visit breath taking colonial monuments and find out why this city was the bustling centre of the region for the Spaniards. You will also visit the chocolate museum and learn how to prepare chocolate from scratch with a Mayan recipe. After lunch in town your driver and guide will take you to a nearby coffee hacienda for a coffee tour and tasting. Our guide will provide recommendations on the best of Antigua's dining scene.
​
Day 3. Community Cooking Class (B/L/-)
​
Learn how to prepare a traditional Guatemalan dish at a real Guatemalan home. Your chef will be a real housewife and one of a kind authentic experience.
After breakfast, your guide will transfer you to San Miguel Escobar Town. Arrive at the home of the "chef" (also known as a Guatemalan wife and mother) who doesn't use a recipe book because after years of experience she knows how to make her dishes by heart. After cooking class and lunch, transfer back to Antigua.
​
Day 4. Chichicastenango Market & Lake Atitlan (B/L/-)
​
After breakfast your guide will meet you at the lobby of the hotel for your transfer to Chichicastenango. Chichicastenango is home to what is surely the most colourful native market in the Americas. Market days are held every Sunday and Thursday, and draw not only the Quiche Maya of the surrounding region, but vendors from all over Guatemala, representing many of Guatemala's linguistic groups such as Mam, Ixil, Kaqchikel and others. Each hawks his or her products in a riotous cacophony of colour, dialects and costumes, smoke, and smells.
On arrival your guide will show you the church which is important and iconic monument for the indigenous and Mayan history itself. If you're lucky you will also witness special ceremonies and a mix of religions.
After lunch your driver and guide will take you to Lake Atitlan.
​
Day 5. Village Tour (B/L/D)
​
After breakfast a private boat and guide will take you to visit one of the villages around the lake. With three stunning volcanoes rising out of its emerald surface, Lake Atitlan located 144km west of Guatemala City. It is characterized by its natural beauty surrounded by gorgeous views of the volcanoes and indigenous villages filled with culture. The famous writer Aldous Huxled considered it the most beautiful lake in the world. After lunch your guide will take you back to your hotel for time at leisure. Enjoy a wonderful dinner at your hotel.
​
Day 6. Iximche Tour and Flight to Tikal (B/L/D)
​
After breakfast, a private transfer and guide will take you to Iximche. Iximche is a Post Classic Mayan site, located in the Western Highlands of Guatemala. Although it is not the major archaeological site, it was founded by the Kaqchikel Maya in 1,470 after a prolonged conflict with the Quiche. It was the capital of the Late Pre-classic Kaqchikel kingdom from 1,470 until its abandonment in 1,524 with the Spaniards arrival. Your guide will show you around the main temples and explain the history of this fantastic site. After lunch, you will be transferred to the airport in Guatemala City for your afternoon flight to Peten.
​
Day 7. Tikal (B/L/-)
​
After breakfast your guide will take you to Tikal National Park and show you the layout of the temples, architecture, history, and the theories of why they disappeared. Tikal became an important ceremonial centre of the ancient Maya civilisation with the construction of major pyramids and temples. The best years were the Late Classic Period (600-900AD). Tikal has some of the most fascinating archaeological remains of the ancient Maya Civilisation, excavated by Pennsylvania University between 1,956 and 1,969. Tikal is the largest excavated site in the American continent. It is Guatemala´s most famous cultural and natural preserve. If you are lucky, a few monkeys, parrots, macaws and toucans will be on site. After the tour enjoy lunch at a restaurant in the middle of the jungle. Transfer back to the hotel.
​
Day 8. Lunch with Lore & Yaxha Sunset (B/L/-)
​
Enjoy a wonderful morning at leisure. You'll be transferred to Nitun. Nitun is a beautiful property, set on 350,000sqm of grounds where six species of hummingbird nest year-round. The grounds are an attraction in themselves, boasting lush jungle and wildlife such as ocelots and jaguarondi (native cats). Once ensconced in this verdant beauty, accompanied by a soundtrack of bird calls, the temptation is to find a hammock and never leave. Cook with Lore, Nitun´s hotel manager and owner and learn from one the best cooks in town. Prepare tequila shrimp or apple ginger pork chops and bake your own homemade bread. After lunch, you will be transferred to the Yaxha Archeological Site for a beautiful sunset.
​
Day 9. Early Flight to Guatemala City & Rum Tasting (B/L/D)
​
After breakfast your guide will transfer you to Mundo Maya airport for your flight to Guatemala City. Guatemala City is the most modern and cosmopolitan city in Central America. Vibrant and fast paced, Guatemala City (or Guate as the locals called it) is a magnificent blend between the old and the new with a Latin charm. Nowadays, the city has around four million inhabitants and its a must when visiting Guatemala. On arrival a driver and guide will take you on a museum visit. Enjoy lunch at one of the best restaurants in the city and then proceed to the rum house to taste the best rum in the world. Ron Zacapa Centenario 23 years old Solera Rum: This is first-class Guatemalan rum made from virgin sugar cane honey. It received 97 points from the Beverage Tasting Institute and a Gold Medal at the 2007 International Cane Spirits Festival. A farewell dinner will take place at a special venue.
​
Day 10. Departure (B/-/-)
​
Enjoy a delicious breakfast at your hotel. When you are ready your driver will transfer you to Guatemala City airport for your international departure flight.
​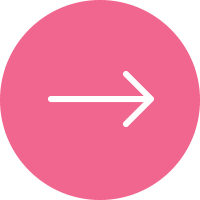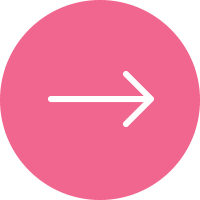 10 DAYS / 9 NIGHTS FROM £3,250 per person + flights
based on 2 people travelling together
​
The price includes:
​
Accommodation, Meals as described (B/L/D=Breakfast/Lunch/Dinner), Private boat transfers, Entrance fees to the sites mentioned, Land transfers on a private basis, domestic flights Guatemala City-Flores-Guatemala City
​
The price does not include:
Return flights from the UK to Guatemala. Request a quote from us.
Anything not specifically mentioned above.
Optional tours, camera fees.
Tips to the guide and driver, porters and waiters.
Travel insurance.
Personal costs such as drinks, laundry, etc.
Peak season surcharges
WHY BOOK WITH US ?
If you travel with us you will not just visit, you will experience your destination
Get in touch with the local culture, meet the people
​​
Immerse yourself in the sights, sounds, taste, and feel of your journey
​
Our guides strive to share real experiences with you
100% Tailor-made according to your interests, requirements and budget
Stay in hand picked boutique hotels with a local feel and character
​
Options from budget to luxury
Every little detail of your trip is carefully planned and managed throughout your journey​​
100% Financial Protection
Full supplier failure cover
​
Our travel consultants have travelled extensively and have a broad knowledge of, and passion for their destination countries
24/7 emergency UK and local contact numbers while abroad