Flores Island Trekking with Waerebo Village, and Komodo
See the three coloured lakes of Kelimutu, go trekking in the mountains of Flores visit traditional villages, isolated ethnic civilizations, volcanoes, coffee, and cacao gardens. Experience the everyday life of the local communities then continue to Komodo to observe the Komodo Dragon, and relax on Pink Beach.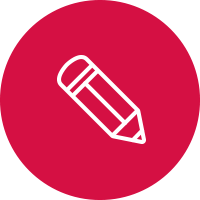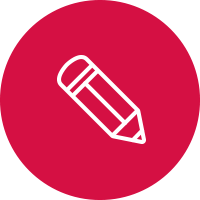 Our itineraries are suggestions and are fully customisable according to your needs, interests and budget.
Treat these itineraries as inspiration and one of our experts will create your uniquely tailored holiday with your requests in mind so that you can truly experience Indonesia with Seven Senses.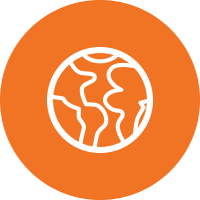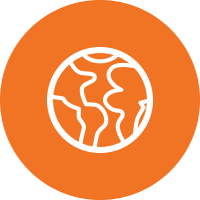 Day 1. Arrive Bali (-/-/-)
​
On arrival at Denpasar, Bali airport your guide will meet you and transfer you to your accommodation.
The rest of the day is free to relax.
​
Day 2. Bali - Ende - Moni / Flores (-/-/-)
​
Today we will take a morning flight to Ende / Maumere Airport on the island of Flores.
Upon arrival at Ende Airport transfer to Moni, which will take around around 2 hours. Overnight in Moni.
​
Day 3. Moni - Kelimutu (B/L/-)
​
In the early morning drive up to the three colored lake of Kelimutu, one of the most spectacular and mysterious sights in Indonesia. The three lakes set in deep craters at a height of 1,600 metres. Back to your hotel for breakfast. After breakfast visit traditional villages around Moni, then the Moni waterfall. Late afternoon back to hotel.
​
Day 4. Moni - Ende - Mt. Ebulobo - Boawae (B/L/D)
​
Breakfast at the hotel then drive to Molakoli Village via Ende, the entrance to Mt. Ebulobo. We will have approximately 3.5 hours of trekking to the summit area. The summit of this mountain is at 2,124 metres above sea level.
We will need another 2.5 hours to descend to Molokali Village. From Molokali Village proceed to Boawae Village.
​
Day 5. Boawae - Bajawa (B/L/-)
​
Very early in the morning drive about 45 minutes to the north west and then begin the walk to Gunung Wawo Muda, a volcano, which has 3 or 4 small craters with different colours of water. We will be passing through the local corn, coffee, and cacao gardens, as well as open grass land. It will take around 3 hours to trek to the crater. The view from the crater is spectacular, overlooking the lowlands with it's small villages. Bajawa is located in the heart of the Ngadha ethnic civilization, which is known for the megalithic cultures. There are traditional villages furnished with stone monuments, ancestor worship shrines and Adat Houses. The hamlets are beautifully settled in the volcanic mountainous area. The most beautiful ones are Luba and Bena. Visit those villages. Late afternoon back to the hotel.
Day 6. Bajawa - Ruteng (B/L/-)
​
We will drive west to Ruteng. On the way, we will stop at Rana Mese mountain Lake and at Liang Bua cave about 16 km north of Ruteng (this site is the excavation site of the famous Homo Floresiensis). The tiny skeleton called Hobbit was discovered during a three-month excavation inside Liang Bua. Scientists believe it represents a new human species, the Homo Floresiensis. No more fossils can be seen here, but at least we have an idea of how our ancestors lived thousands of years ago. In the afternoon visit Ruteng Pu'u, the traditional house of the Manggarai tribe. Late afternoon back to the hotel.
​
Day 7. Ruteng - Denge (B/L/D)
​
Early in the morning after breakfast drive to Iteng, on the way we can do some trekking in Golo Lusang, along the road, also at rice fields near Iteng. Drive along the south coastal road to Dintor, then drive up to Denge (some stops are possible en route). Dinner and overnight at a family house in Denge.
​
Day 8. Denge - Waerebo (B/L/D)
​
After a light breakfast, start your 4 hours trekking to Wae Rebo village. Wae Rebo is an old Manggaraian village, situated in a pleasant, isolated mountain scenery. The village offers visitors a unique opportunity to see authentic Manggarai houses and to experience the everyday life of the local community. All are traditional houses, with really high roofs and they are on 5 levels - the top four are mainly used for storage and all the living areas are on the bottom. Sleeping mattresses will be provided. Dinner and overnight will be at a local villager's house.
​
Day 9. Waerebo - Denge - Tado (B/L/D)
​
Breakfast with the host, then say goodbye, and start trekking down to Denge village. Lunch will be provided in Denge, then relax and swim in Dintor. In the afternoon, drive to Tado community. Here you can participate in eco-tourism activities by engaging with the local people, joining their activities etc. Overnight at a local family house.
​
Day 10. Tado - Sano Nggoang (B/L/D)
​
After breakfast, explore the surroundings of this village, and drive up to Sano Nggoang.
In the afternoon walk around the deepest crater lake Sano Nggoang, surrounded by nature.
Overnight at a local family house.
​
Day 11. Sano Nggoang - Mbeliling - Roe Village - Labuan Bajo (B/L/-)
​
Depart Sano Nggoang by car to Werang. From here start your 3 hours trekking through Mbeliling forest to Roe Village. On the way you can see the Flores endemic birds, explore nature, rainforests, and get in touch with local people, enjoy your time relaxing at Cunca Rami Waterfall. Afternoon drive to Labuan Bajo. Overnight at a hotel.
​
Day 12. Labuan Bajo - Komodo Island - Pink Beach - Labuan Bajo (B/L/-)
​
Early in the morning we will start driving from the hotel to the harbour and sail to Komodo Island. It will take around 4 hours on the boat. Follow the trail to reach Banunggulung, the former feeding ground and observe the Komodo Dragons. It is about 4 kms trekking. Here you will find the Komodo Nature Park Museum. About midday, stop at Pantai Merah - the pink beach - with beautiful corals, good for swimming and snorkeling. Lunch will be served on board. Then sail to Manta Point for snorkeling and swimming. Return to Labuan Bajo. On arrival, direct transfer to your hotel.
​
Day 13. Labuan Bajo - Bali (B/-/-)
​
After breakfast, free program and transfer to the airport and fly to Bali. Arrive Bali and transfer to your hotel.
​
Day 14. Bali - Departure (B/-/-)
​
According to your flight schedule transfer to the airport for departure back to the UK.
​
The itinerary may be subject to change depending on circumstances.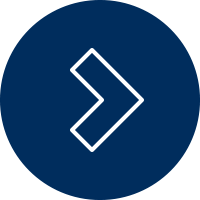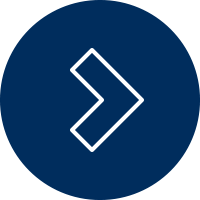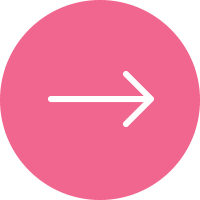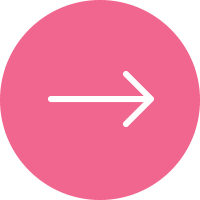 14 DAYS / 13 NIGHTS FROM £2,380 per person
based on 2 people travelling together
​
The price includes:

Domestic flights, boat tickets according to the itinerary.
Very basic accommodation for most of the tour on a twin-sharing basis and some homestays in local villages.
4 star hotels according to local standards where possible.
Quality private vehicles & experienced drivers for all transfers and sightseeing.
Experienced English-speaking local guides throughout the tour.
Entrance fees for all listed attractions.
Meals as stated in the itinerary.
The price does not include:
Return flights from the UK to Indonesia.
Anything not specifically mentioned above
Visa fee for Indonesia
Tips to the guide and driver
Travel insurance
Personal costs such as drinks, laundry, etc.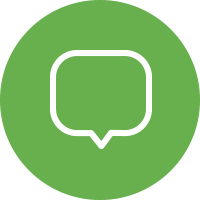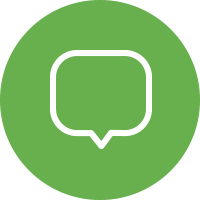 This trip includes very basic accommodation for most of the tour.
WHY BOOK WITH US ?
If you travel with us you will not just visit, you will experience your destination
Get in touch with the local culture, meet the people
​​
Immerse yourself in the sights, sounds, taste, and feel of your journey
​
Our guides strive to share real experiences with you
100% Tailor-made according to your interests, requirements and budget
Stay in hand picked boutique hotels with a local feel and character
​
Options from budget to luxury
Every little detail of your trip is carefully planned and managed throughout your journey​​
100% Financial Protection
Full supplier failure cover
​
Our travel consultants have travelled extensively and have a broad knowledge of, and passion for their destination countries
24/7 emergency UK and local contact numbers while abroad