Foodies' Tour of Laos
Spend 8 days in Laos tasting the best of the Lao cuisine while exploring the rich cultural heritage. Learn how to plant rice, bamboo raft to small villages in the countryside, embark on one of the most picturesque boat cruises in Laos and take part in a cooking lesson while staying in exclusive deluxe hotels in Luang Prabang and in the remote Muang La Resort which is well-known for its incredible food, developed by a Swiss chef who created his menu by combining his European savoir-faire with the fresh and tasteful Lao ingredients.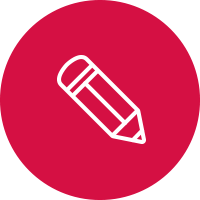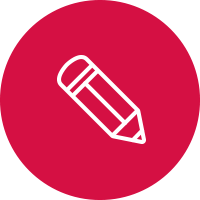 Our itineraries are suggestions and are fully customisable according to your needs, interests and budget.
Treat these itineraries as inspiration and one of our experts will create your uniquely tailored holiday with your requests in mind so that you can truly experience Laos with Seven Senses.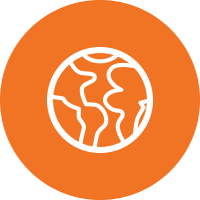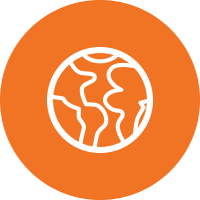 Day 1. Arrive Luang Prabang (-/-/D)
​
Your local guide will welcome you at Luang Prabang International airport. Private transfer to your hotel.
Check in and make yourself comfortable in your room.
​
Optional tour in the afternoon: Take an 'architectural tour' of the city with Francis Engelmann, a French writer and historian, former UNESCO advisor and resident of Luang Prabang. It is thanks to his studies and deep knowledge of Lao culture and history that Luang Prabang became a UNESCO World Heritage Site in 1995.
Tour in English or in French – according to Francis Engelmann's availability.
​
Dinner at Manda de Laos.
​
Day 2. Luang Prabang - Muang La (B/L/D)
​
After breakfast, leave Luang Prabang early for Muang La by car (221km, about 5 hrs), passing beautiful mountainous landscape. Arrive Oudomxay and transfer to That Phouxay overlooking the city and surroundings.
Late lunch at the Muang La Lodge and check into your room for some relaxing time after the long drive.
Possibility of a massage (at own account). Dinner and accommodation at your resort.
Note: the Muang La Resort is well-known for its incredible food, developed by a Swiss chef who created his menu by combining his European savoir-faire with the fresh and tasteful Lao ingredients.
​
Day 3. Muang La - Village Walk - Rice Plantation (B/L/D)
​
After breakfast at your lodge, walk for around 30 minutes along the banks of the Nam Pak to the Khamu village of Wang Wanh where the villagers make sacks from the fibres of local plants. You will be welcomed by a local family in their rice fields surrounded by hills and you immerse yourself in discovering the different stages of cultivating rice from choosing the right seed, planting them, harvesting them, etc.
After a morning of fun, enjoy your lunch in the farm 'sala', giving a 360° panorama of the wonderful countryside in the valley. After some rest, you will cross the river on a bamboo raft to go to the Khamu Village of Vieng Kham. The villagers here are well-known for their weaving skills. Continue to the village of Muang La to visit the local school (closed on Sundays) and the temple of Chiao Pha Kham Sing, which houses a sacred Buddha and is now a place of pilgrimage for Buddhists. Dinner and accommodation at your hotel
​
Day 4. Muang La - Nong Khiaw (B/L/D)
​
Breakfast at your resort, then leave for Muang Khua. Around 2½ hours after leaving Muang La, you arrive in Muang Khua where you embark on a superb river cruise. The cruise onboard the Nam Ou from Muang Khua to Nong Khiaw, is without doubt one of the most picturesque cruises in the region! From the comfort of your private boat, you see numerous villages dotted along the banks of the river and some stunning limestone formations as the sheer cliffs rise from the water's edge. Picnic lunch on the one of the sandy beaches along the river or on board.
Dinner and accommodation at your hotel.
​
Day 5. Nong Khiaw - Luang Prabang (B/L/-)
​
Breakfast at your hotel. Depart by car towards the village of Pak Ou. Along the way, you will see the daily activities of local people. The caves are a revered religious site housing hundreds of Buddha statues: Tham Ting and Tham Phoum.
After your visit, have lunch in a local restaurant before continuing by boat to Luang Prabang.
Check-in to your hotel, evening free at leisure.
Day 6. Luang Prabang (B/L/D)
​
Early in the morning observe Tagbat, the daily alms giving ceremony for monks.This ritual is truly part of Lao people's life and offers a memorable experience and great photo opportunities. Your guide will explain how to follow the strict customs and rules involved. After the alms giving, return to your hotel for breakfast.
This morning, start your visit with Vat Xieng Thong at the tip of the peninsula. The oldest and most beautiful temple of the UNESCO World heritage town dates back from the 16th century. The roof sweep low to the ground and glass colored panels adorn the walls of the chapels. See the residential neighborhoods of the peninsular, before continuing to the Royal Palace Museum housing the most important treasures of Laos' recent past. The visit will continue to Vat Mai temple.
Finish you morning with a visit to the TAEC museum (closed on Mondays), an ethnographic museum.
​
Optional: A special 30-minute tour of TAEC's exhibitions by one of its Founder/Directors provides insight into Laos' ethnic cultures, their traditions, and customs. This is a chance to learn more about Laos' diverse ethnic groups (closed on Mondays). – On Request
​
Lunch at TAEC museum where you will discover the Lao ethnic cuisine (Closed on Mondays).
This afternoon, excursion by car to Kuangsi waterfall 32 kms to the west of Luang Prabang. Short walk through the forest to the waterfall. After enjoying the scenery, take a swim in one of the nearby clear pools. If time permits, on the way to Khuangsi waterfalls, you will have the possibility to stop at Ock Pop Tock weaving center, to learn more about silk and cotton weaving. Silk is an integral part of Lao culture, rituals and daily life.
Diner at L'Elephant, which serves one of the most finest cuisine in Luang Prabang.
​
Day 7. Luang Prabang Cooking Session (B/L/D)
​
Food has always been very important in Lao Culture. This morning, you'll cook Lao food and learn about the habits and customs at the heart of Lao cuisine. Cooking Lao-style always means using fresh ingredients, some intriguing and with unfamiliar flavours. You'll pound your ingredients in a mortar & pestle, and cook over an open fire.
We'll start with a visit to the major food market; explain the local produce and what it is used for. Then we'll take you to 'Tamarind Gardens' to cook and eat. Vegetarian options are available. (Join-in activity.)
Return to your hotel around 3 pm.
At the end of the day, a Baci ceremony will be organised for you in a local house. Baci is a specific ceremony in Laos that has been practiced for hundreds of years. The term commonly used is "sou khuan" which means spirit enhancing or spirit calling. The ceremony involves the tying of white cotton strings around a person's wrists and the prayer saying or well-wishing for the person that the ceremony is intended for. Baci is held on many different occasions or events like a birth, a wedding or before travelling for instance.
Dinner at Blue Lagoon.
​
Day 8. Luang Prabang - Departure (B/-/-)
​
According to your flight schedule transfer to the airport for departure back to the UK.
​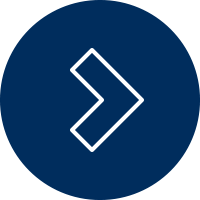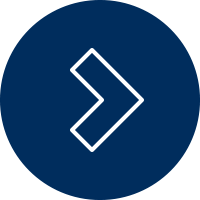 8 DAYS / 7 NIGHTS FROM £2,685 per person
based on 2 people travelling together
​
The price includes:

Traditional boat fare as mentioned in the itinerary.
Accommodation at the following deluxe hotels based on twin/double occupancy:
​
Sofitel Luang Prabang
Ban Mano Road, Luang Prabang, 0600, Lao PDR
Muang La Lodge
Muang La District, Laos
http://www.muangla.com/index.php/en/
​
Quality private air-con vehicles & experienced drivers for all transfers and sightseeing.
Experienced English-speaking local guides throughout the tour.
Entrance fees for all listed attractions.
Meals as described in the itinerary: (B/L/D) = (Breakfast/Lunch/Dinner)
​
The price does not include:
Return flights from the UK to Laos.
Anything not specifically mentioned above
Visa fee for Laos
Tips to the guide and driver, porters and waiters
Travel insurance
Personal costs such as drinks, laundry, etc.
Early check/ Late check-out at your hotel/resort/lodge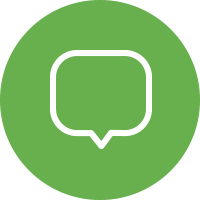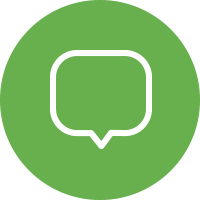 You have chosen to visit some remote areas of Laos where tourism is still in its infancy. We thank you for your open-mindedness and consideration. We are persuaded you will enjoy your time in these little visited parts of our beautiful country. We take this opportunity to inform you that you might occasionally face some situations when you may not be attended in a very professional manner simply because staffs have not necessarily been properly trained. In developing countries, it is an on-going concern which is being addressed by the relevant local and national authorities but we rest assured that tour guide will do his/her utmost to compensate the eventual weaknesses encountered here and there. We thank you for your understanding and look forward to your feedback.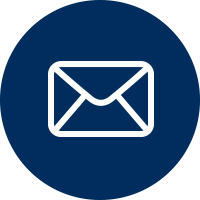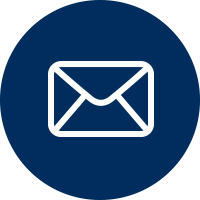 At Seven Senses Tours, the sky's the limit in terms of creating your next unforgettable experience. Our knowledgeable and experienced travel consultants are waiting to plan every last detail of your upcoming trip, so all that's left for you is to enjoy it.
We work Monday to Friday: 10am-6pm and we aim to respond to your query within one business day.
WHY BOOK WITH US ?
If you travel with us you will not just visit, you will experience your destination
Get in touch with the local culture, meet the people
​​
Immerse yourself in the sights, sounds, taste, and feel of your journey
​
Our guides strive to share real experiences with you
100% Tailor-made according to your interests, requirements and budget
Stay in hand picked boutique hotels with a local feel and character
​
Options from budget to luxury
Every little detail of your trip is carefully planned and managed throughout your journey​​
100% Financial Protection
Full supplier failure cover
​
Our travel consultants have travelled extensively and have a broad knowledge of, and passion for their destination countries
24/7 emergency UK and local contact numbers while abroad