Great Wall Hiking Tour
This program has been crafted for serious Great Wall enthusiasts who would like to experience the best parts of the eastern Wall, but have limited time. This is comprehensive Great Wall tour with hiking on the Wall and visiting historical sites along the way including the nearby city of Chengde with
one day special hiking experience inside the Summer Resort.
We begin our hike at Old Dragon's Head, and hike eastward to Dongjiakou, where descendants of the original builders still proudly maintain their section of the wall. The following day we will visit the East Qing tombs, the resting place for much of China's final ruling dynasty. Then drive to the massive fortress at Huangyaguan, which includes part of the Wall which is constructed over a body of water. Afterwards, one of the highlights of this tour is a site with long history and rich culture, the Summer Resort in Chengde where we will arrange 4-5 hours of hiking. Next, we'll tackle Wohushan. One of our stops, Jinshanling, is the best example of the Ming Dynasty wall, which is listed by UNESCO as a World Heritage site. The scene then shifts to Hunaghuacheng, where we will trek until we reach Xishuiyu, which is famed for its underwater portion of the Great Wall. Then drive to Jiankou, a largely dilapidated section that features awe-inspiring ruins set against some of the most beautiful scenery imaginable. We'll get a break when we cross over into Mutianyu, a largely restored section where the hiking is relatively tame. And when we get back to Beijing you'll get to pick any kind of city tour you like.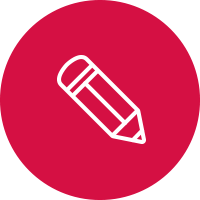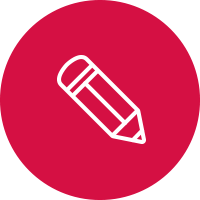 Our itineraries are suggestions and are fully customisable according to your needs, interests and budget.
Treat these itineraries as inspiration and one of our experts will create your uniquely tailored holiday with your requests in mind so that you can truly experience China with Seven Senses.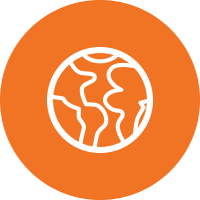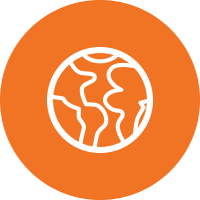 Day 1. Arrive Beijing (-/-/-)
​
You will be met at Beijing International Airport by your guide and transferred to a hotel in central Beijing. Today you will have an opportunity to rest and recover from the long flight. In the late afternoon, there will be a briefing about the Great Wall Trekking in the following 9 days. Welcome dinner will be followed by that. Overnight in 4 star hotel or a boutique hotel Beijing.
​
Day 2. Beijing - Old Dragon's Head - Shanghaiguan (B/-/-)
​
After an early breakfast we will drive 4-4.5 hours to the Shanhai Pass (Shanhai Guan), which is situated in the northeast of Qinhuangdao City, Hebei Province. After lunch at a local Chinese restaurant, we will visit the Great Wall Museum to learn about the history of the Great Wall. Then, we will walk to Shanhaiguan Pass Fortress nearby, which is hailed as "the first pass of the Great Wall" due to its strategic location in the ancient time. In the late afternoon, a short drive will take us to the sea and we will start our hike at Old Dragon's Head, also known as Laolongtou. Laolongtou is the most eastern section of the Great Wall built in 1381 during the Ming Dynasty (1368-1644). It was an important line of defense against enemies coming from both the land and the sea until the Qing Dynasty (1644-1911). For the night we will stay at a courtyard hotel (a simple but clean hotel), and have a tasty dinner of Northern Chinese cuisine to get you started for tomorrow's hike. Overnight in the courtyard hotel in Shanhaiguan.
​
Day 3. Jiaoshan - Sandaoguan - Dongjiakou (B/-/-)
12km/6.5-7.5hrs hiking
​
Today, beginning at the Jiao Shan Great Wall we will head towards Sandao Guan.
Note: Be sure to wear a long sleeve shirt, as we will be walking through lots of bushes.
We will hike from the bottom of Jiao Shan upwards directly to the Jiao Shan ancient wall, which provides you a sense of history and an overall view of the magnificent Shanhaiguan City.
Walking on the dilapidated wall is a great challenge. The wall appears more and more crumbled and deformed as you forge ahead. In some sections, the wall is only built on one side, with deep cliffs being on the other side. After an hour's climb, you will arrive at Dapingding Peak, the main peak of Jiao Mountain, where we will be able to enjoy a beautiful bird's-eye view of Shanhaiguan city in the early morning sunlight on a clear day, far below. We will then strike off for the next 3-4 hours hiking in a north-easterly direction, hiking partly on the wall and partly on a wild mountain trail, until we come to our destination - a beautiful valley overlooked by Mt. Longevity. This peaceful valley is characterized by huge stones, a quiet forest, and crystal-clear creeks. In the shadow of Mt. Longevity sits the little village of Sandaoguan ("Three-layer-wall Pass") with about 35 families living in it. We will walk down to the village, where we will enjoy a short rest and meet our vehicle. After a short break, we will drive about one and a half hours to the village of Dongjiakou, where we will stay in a local farmer's home. It's very simple but clean (two-bed, bud no private washroom or hot water shower). Overnight in the local farmer's home in Dongjiakou.
Day 4. Dongjiakou - East Qing Tombs (B/-/-)
12km/5-6hrs hiking
​
Our day will begin with breakfast with our local host family and then we'll start hiking in Dongjiakou.
We will hike 20 minutes up the mountain to the Cihou Tower, a special structure that is only seen at this portion of the Great Wall. Although this Dongjiakou section is relatively short, with a length of only 5.9 km, it has remained one of the best-preserved sections of the original Ming Dynasty Wall, built more than 600 years ago. Apart from the castles, about 60% of the Dongjiakou Great Wall including defense towers and beacon towers are still intact. Some of its bricks are carved with various folk patterns of South China, which is unique compared to the blank bricks on other sections of the Great Wall. Then we will return to the Donjiakou village to visit the ruins of the fortress and to chat with the villagers, who are the offspring of the garrison, still living at the village and continuing their ancestors' mission of guarding Dongjiakou Great Wall.
Leaving the village, after a 20 minutes' drive, we will start our 3-hour hike westward along the Wall to the Banchangyu section of the Great Wall, having a picnic lunch along the way. At the end of our hike, we will start our long 4-hour drive to the site of the East Qing Tombs, where we will stay in a nice hotel nearby (two beds per room, with private bathroom).
Stay in a hotel at East Qing Tombs.
​
Day 5. East Qing Tombs - Huangyaguan (B/-/-)
4km/1.5-2hrs hiking
​
This morning, you will visit the spectacular East Qing tombs, an imperial mausoleum complex from the last feudal empire (Qing Dynasty 1644-1911). Surpassing their more famous predecessors, the Ming Tombs, both in splendor and in majesty. These tombs form a countryside version of the Forbidden City and are nearly as elaborate. Tastefully restored for the most part, this Imperial City is vast, grand, and less crowded. After lunch, we will drive for about an hour to a small village near Huangyaguan Great Wall. From here, we will hike for about an hour and a half, westward, to Huangyaguan Pass, which is situated in a beautiful valley in the heart of the Yanshan Mountains. Because the cliff rocks to the east of the pass are mostly yellow and they look gilded at sunset, the pass got its name Huangya (Yellow Cliff) Pass. From there we will continue our trek heading up the steep renovated steps until reaching a sheer cliff face. This is where we encounter "Heaven's Ladder" a steep climb of over 200 steps carved into the precipice, leading up towards a breath-taking section of the Great Wall. Once we have caught our breath at the top, you will trek back to the bottom of Huangyaguan, where you will be welcomed by our staff with "happy hour" snacks, nuts, fruit, and beer (yes, beer!!!) for you to celebrate.
Overnight at the courtyard hotel in Huangyaguan.
​
Day 6. Huangyaguan - Chengde (B/-/-)
​
This morning, after breakfast, we will drive directly to Chengde, one of the premier historic and cultural cities of China. Upon arrival, we will check in to the hotel first. After lunch, the guide will take you to visit the Imperial Summer Resort. It was built during the Qing Dynasty (1644-1911) and took about 90 years (1703-1792) to construct. It is one of China's leading scenic spots and the world's largest imperial garden, added to the UNESCO World Cultural Heritage List in 1994. It's originally built for the royal families of the Qing Dynasty to spend the summer months in its mild climate, shielded from the cold winds that blow from Northwest China by the surrounding mountain peaks. When compared to the formality of the Forbidden City, it is delightful for its simplicity and elegance. It is a grand architectural complex that consists of numerous palaces, the largest royal garden in China and various pavilions, temples and minor palaces which dot the mountain slopes and valleys. It is like being within a Chinese traditional painting, with wonderful scenery that defies description in mere words.
Overnight at a 4 star hotel in Chengde.
​
Day 7. Chengde - Wohushan - Jinshanling (B/-/-)
4km/1.5-2hrs hiking
​
After breakfast, we will visit Puning Temple (Temple of Universal Tranquility) and Putuo
Zongcheng Temple - a small version of the Potala Palace in Lhasa which was built for the visit of the Dalai Lama at the time.
Puning Temple: a Chinese-style temple at the front, with chubby Milefo (Laughing Buddha) welcoming visitors and more Tibetan-style features at the rear. It was constructed in
1755 of the Qianlong reign. The whole building complex of the Puning Temple mixed the artistic style of Han, Tibetan and Indian architectures, and formed the typical image of a Buddha World with Buddha statues as its main body, holding an important position in the history of Chinese architecture.
Putuo Zongcheng Temple: the largest of the Chengde temples, a miniature version of Lhasa's Potala Palace. The architecture of the Putuo Zongcheng Temple is intriguing, as it combines Han and Tibetan Styles in perfect harmony.
​
After lunch, we will drive 1.5 hrs to the Wohushan section of the Great Wall for a 2 hours hike. Wohushan (Crouching Tiger Mountain) Great Wall straddles on the rocky mountains of Wohushan, so named because two distinct peaks resemble a pair of tigers, one looks up and the other bends down. The Wall winds through Wohu Shan for 13.6 kilometers; along the way, 20 towers decked on its spine. Our hike will cover part of them. This is the section of the Wall which is not seen by tourists! At the end of today's hike, you will have a chance to watch the sunset on the tower of Jinshanling Great Wall. Overnight in a guest house at the bottom of Jinshanling.
​
Day 8. Jinshanling - Gubeikou - Huanghuacheng (B/-/-)
10km/5-6hrs hiking
​
This morning is yours for relaxation and recovery after 6 days hiking, you could enjoy your time in the Great Wall village. Around 11:00am, we will start our trek westward from Jinshanling to the General Tower in Gubeikou. Although you have to take a detour from the Wall to walk around a restricted military zone, today's trekking will still be fairly easy, because the Jinshanling section of the Great Wall is still kept well. Then drive to the Huanghuacheng area to stay overnight at a local family's home. Overnight in a guest house near Huanghuacheng.
​
Day 9. Huanghuacheng - Xishuiyu - Jiankou (B/-/-)
9km/4-4.5hrs hiking
​
Today we will start our hike westward to Xishuiyu. Although the climb is steep, there is a good trail alongside the Wall, and it only takes about half an hour to get to the watch tower on the cliff. This is a great place to take photos, one of which must be of the moon-shaped reservoir far below. Then, after another half-an-hour hiking, we will reach the highest point in this area. From this vantage point you will have a nice panoramic view of the whole wide valley, stretching even further toward the west. From this summit the Wall dives steeply downwards into the valley.
After walking down the steps, we will reach a platform and hike westward again, climbing upwards along the broken Wall to our picnic lunch spot, a tall cliff overlooking Xishuiyu Lake. From here, the view is amazing! You can see the broken Wall running directly into the lake, and beyond it, the endless mountain range. Unfortunately, from here on, the Wall is too broken to traverse safely, so we will instead follow a pleasant mountain trail downwards to the lake at the bottom. We will take a boat for a short ride on the lake, with a great view of the Wall. At the end of our hike, we will drive to Jiankou village. Overnight in a guest house in Jiankou.
​
Day 10. Jiankou - Mutianyu - Beijing (B/-/-)
10km/4-5hrs hiking
​
Your last trekking day is again great for photography. The Jiankou section of the Wall is known to be one of most beautiful part of the Wild Wall near Beijing, loved by photographers. After a half-hour climb upwards, through a gentle wooded area, we will clamber out onto a portion of the Wall not visited by tourists. The hike itself is quiet and beautiful - in about four hours of passing deserted sections of the Wall in its original state, we will get to the well-known restored section of the Wall - Mutianyu. What a difference between the tourist section and the original Wild Wall we have just seen! At the end of the trekking, drive back to Beijing.
Overnight in a 4 star or a boutique hotel in Beijing.
​
Day 11. Beijing (B/-/-)
​
Today is left free for you to shop or wander around in Beijing.
Optional city tours around Beijing are also available.
​
Day 12. Departure (B/-/-)
​
After breakfast at the hotel, transfer to Beijing International Airport for your return international flights.
​
The itinerary may be subject to change depending on circumstances.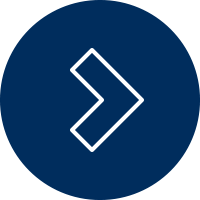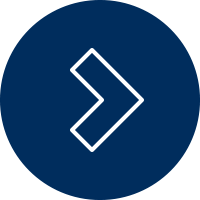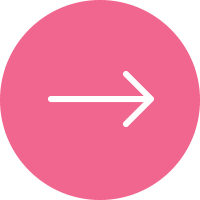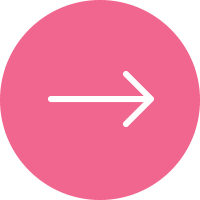 12 DAYS / 11 NIGHTS FROM £1,850 per person + international flights
based on 2 people travelling together
​
The price includes:

Local transportation: A private vehicle (land cruiser in the desert) will accompany us for the entire tour. While we are trekking, our vehicle will transfer our food and luggage to the appointed site or hotel and wait.
Equipment, as required: tents and mats for sleeping bags when camping, rope (very necessary in some parts of the Wall), water (4 liters per person per day), 2-way radios, compass, first aid kit, GPS
Leader: Experienced English-speaking tour leader and one or more service persons along the Wall as needed.
Entrance fees: All first-entrance tickets to the tourist spots mentioned in the itinerary.
Accommodation: 3-star hotels in the big cities, twin share clean but basic accommodation in the small counties or villages, occasionally private home if indicated, and tents in the desert and at certain unique camping spots mentioned in the itinerary.
Meals: Breakfast, with some picnic lunches while trekking on the great wall
All domestic airfares and train tickets (soft sleeper) as listed in the itinerary, if applicable
​
The price does not include:
​
Return flights from the UK to Beijing
Anything not specifically mentioned above
Visa fee for China
Tips to the guide and driver
Travel insurance
Personal costs such as drinks, laundry, etc.
Personal gear required: if camping, a sleeping bag sufficiently warm to protect against minus 20°C (-4°F) in Jan-March, against -10°C or -5°C (14°F- 23°F) in April and May, against 0-5°C (32°-41°F) in June. Also: hiking boots; raincoat; cap; camera; sun-cream; sun-glasses; pocket knife; day-pack, etc.
Tips to tour guide and driver (recommended USD8-10/guest/day).
Any service persons to carry personal belonging while trekking (although this can be arranged, it should be unnecessary - participants should find that trekking with a single day-pack for personal items should suffice.)
​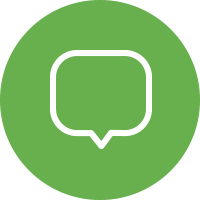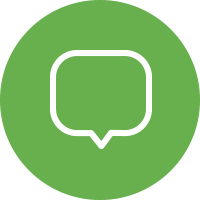 The part of China you will visit is not as well developed as Beijing and Shanghai. While the nature and experiences are unique, accommodation standards are very basic in most places and while we will try our best, food may not be so delicious and varied.
You will be required to sign a separate acknowledgement and acceptance of personal liability at the time of reservation.
Travel insurance is a must and you will have to provide confirmation of insurance at least one month before departure.
​
Package price including 4 star hotel in Beijing/Chengde, guest house at the bottom or near the great wall, 3 star courtyard hotel in Shanhaiguan, and full board: £2,570 per person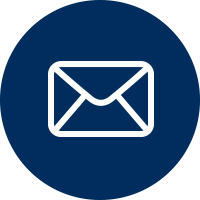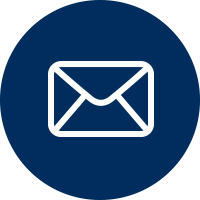 At Seven Senses Tours, the sky's the limit in terms of creating your next unforgettable experience. Our knowledgeable and experienced travel consultants are waiting to plan every last detail of your upcoming trip, so all that's left for you is to enjoy it.
We work Monday to Friday: 10am-6pm and we aim to respond to your query within one business day.
WHY BOOK WITH US ?
If you travel with us you will not just visit, you will experience your destination
Get in touch with the local culture, meet the people
​​
Immerse yourself in the sights, sounds, taste, and feel of your journey
​
Our guides strive to share real experiences with you
100% Tailor-made according to your interests, requirements and budget
Stay in hand picked boutique hotels with a local feel and character
​
Options from budget to luxury
Every little detail of your trip is carefully planned and managed throughout your journey​​
100% Financial Protection
Full supplier failure cover
​
Our travel consultants have travelled extensively and have a broad knowledge of, and passion for their destination countries
24/7 emergency UK and local contact numbers while abroad