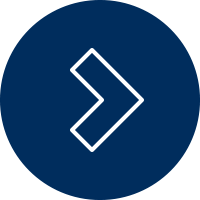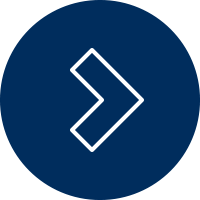 Explore the archaeological wonders of Guatemala. As an introductions, visit the museums of Guatemala City then continue to Antigua, the best preserved colonial city in the Americas. Start your archaeological exploration in Iximche, then continue to Copan, just across the border in Honduras. Cruise the Rio Dulce stopping the the Qirigua archaeological site, enjoy sunset over the Yaxha, visit Uaxactun and finally the Tikal National Park which contain some of the most fascinating archaeological remains of the ancient Maya Civilization.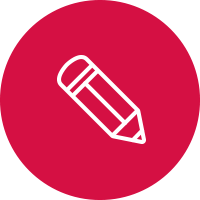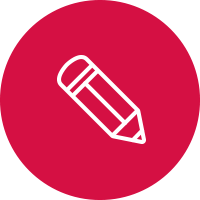 Our itineraries are suggestions and are fully customisable according to your needs, interests and budget.
Treat these itineraries as inspiration and one of our experts will create your uniquely tailored holiday with your requests in mind so that you can truly experience Guatemala with Seven Senses.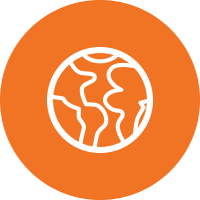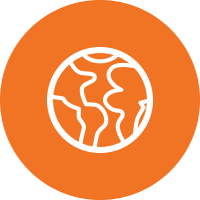 Day 1. Arrive Guatemala (-/-/-)
​
Welcome to Guatemala. Your guide and driver will meet you at the airport for your transfer to your hotel in Guatemala City. Guatemala's capital city is the most modern and cosmopolitan city in Central America. Fast paced and vibrant, Guatemala City (or Guate as it's referred to locally) is a wonderful blend of
old and new and possesses a distinct Latin charm.
​
Day 2. Visit to the museums: An introduction to Archaeology & Textile history (B/L/-)
​
After breakfast your guide and driver will meet you at the lobby of your hotel for your transfer to the museums.
Popol Vuh- Named for the most famous Maya holy text, this museum houses an impressive collection of pre-Columbian art, spread through some six or seven small rooms. The collection includes stone sculptures, multicoloured pottery, incense holders, and even funeral pyres.
Museo Ixchel- A collection of textiles from approximately 120 indigenous communities, providing a good introduction and history of the textiles of the country. Here the travelers will gain a good perspective for the rest of their journey across Guatemala.
National Ethnology and Archaeology Museum– This museum houses the most important collection of Maya archaeological artifacts in the country. It traces indigenous history over the centuries and through to present day, using several hundred Maya artifacts to tell the story. The highlight of the collection is the jade exhibit, with earrings, bracelets, masks, and an impressive scale model of Tikal.
After the visit enjoy lunch at a Guatemalan fine cuisine restaurant. Later you will be transferred to Antigua to enjoy a relaxed afternoon.
​
Day 3. Antigua Walking Tour & Afternoon at leisure (B/L/-)
​
Antigua is among the world's best preserved colonial cities in the Americas. It is a magical and captivating small town that will make you feel time might have stopped 300 years ago. From its colonial architecture to its beautiful surroundings; strolling through town on the cobblestone streets, you will experience the splendours of ancient times! A few things you can find in Antigua are art galleries and exhibits, films, coffee shops, amazing cuisine, cute little bars and much more.
After breakfast your guide will meet you at the lobby of your hotel to show you this beautiful colonial town through a half day walking tour. See the beautiful heritage buildings such as The Cathedral, San Francisco and La Merced. Lunch is held in one of Antigua´s restaurants. After lunch enjoy a free afternoon to explore town on your own.
​
Day 4. Iximche Archeological Site (B/L/-)
​
Your guide will meet you at the lobby of your hotel for the transfer to Iximche. Iximche, a Pre Columbian Mayan site in the Western Highlands of Guatemala. It is not the major archaeological site, but was founded by the Kaqchikel Maya in 1,470 after a prolonged conflict with the Quiche. When learning about Mayas in Guatemala, this site is essential to Mayan history. It was also the capital of the Late Pre-classic Kaqchikel kingdom from 1,470 until its abandonment in 1,524 with the Spaniards arrival.
After the tour your guide will take you to one of the nearby restaurants for lunch and back to your hotel in Antigua.
​
Day 5. Transfer to Copan, Honduras (B/-/-)
​
After breakfast your driver will pick you up at your hotel and take you to the town of Copan. Lunch is not included but can be held at a restaurant half way. This little charming town with cobblestone streets, white adobe buildings and red tile roofs is a relaxed and peaceful place that will surprise you. The town treasures one of the most beautiful and important cities of the Mayan Civilisation. Local people are very friendly and willing to help someone from abroad. On arrival you will have a free afternoon to rest after this long transfer.
​
Day 6. Copan (B/L/-)
​
After breakfast your guide and driver will pick you up at the lobby of your hotel for the tour of the Copan Site. A half day tour through the site and museums (entrance to tunnels are not included, please ask your guide if you like to purchase this separately). Copan is one of the best-restored, interesting and elaborate Mayan cities known. Occupied between 400 and 800 AD, Copan covers over 50 acres of temples, altars, steles, ball courts, several plazas and the Hieroglyphic Stairway. Located through the beautiful lush and mountainous valley, it features some of the Mayas most impressive accomplishments in architecture, astronomy and art. Among the magnificent finds are the well-preserved Rosalila Temple and the tombs of several of Copan's rulers. Enjoy a free afternoon for shopping or simply relax.
​
Day 7. Transfer to Rio Dulce & Quirigüa Archeological Site (B/L/-)
​
After breakfast your guide will pick you up at the lobby of your hotel for your transfer to Quirigüa archaeological site. The ruins of Quirigüa retain an impressive series of stele and sculpted calendars, partially deciphered, which constitute a remarkable and unique source of the history of the social, political and economic events of the Mayan civilisation. The zoomorphic and anthropomorphic sculptures are among the most attractive pre-Columbian works known. This small archeological site is one of the 3 UNESCO heritage sites in Guatemala besides Tikal and the colonial city of Antigua. Lunch will be held on arrival to the hotel. Enjoy an afternoon at leisure.
​
Day 8. Rio Dulce Canyon Tour (B/L/-)
​
Rio Dulce is a navigable river which starts at Lake Izabal and ends in the Atlantic Ocean. Even though the river is only 42 km long (26 miles) its abundant tropical vegetation and hundreds of species of fascinating wildlife make the river a unique destination to visit. Mayans used this as a route of commerce to take merchandise out of the mainland to the north east. Your guide will meet you at the lobby of your hotel for your boat transfer to Livingston. Stop at some interesting sites along the way such as: The Lagoon Gardens with beautiful aquatic flowers, the island of the birds, Ak-tenamit Association and Rio Tatin. Lunch will be held at a venue along the river or in Livingston. After lunch the boat will transfer you back to your hotel.
​
Day 9. Transfer to Peten & Yaxha Sunset (B/-/-)
​
After breakfast your driver will transfer you to Flores. After lunch (not included) you will be transferred to Yaxha archeological site for a sunset tour. Yaxha is one of the largest Maya cities in Peten, and together with the other cities located in this park, played an important role in the social and political organization of the Central Maya Lowlands. This city was inhabited from the Middle Preclassic (1000 - 350 BC) to the Postclassic (900 - 1200 AD) and reached its highest development during the Early Classic, maintaining an important role in the Maya World for over 1,500 years. Much of its political history is known from carved monuments found at the site. Enjoy a magnificent sunset over the main pyramid of this wonderful site. After sunset your guide and driver will transfer you back to your hotel.
​
Day 10. Uaxactun Archeological Site (B/L/-)
​
After breakfast your driver and guide will transfer you to Uaxactun Archeological site. Your guide will show you the layout and main temples. You will also learn how this community is working together to preserve the forest. After the tour, enjoy a wonderful lunch at a local restaurant. After lunch, transfer back to your hotel.
​
Day 11. Tikal Tour & Flight to Guatemala City (B/L/-)
​
After breakfast your guide will pick you up at the lobby of your hotel for your transfer to Tikal National Park. Tikal is the first National Park in Central America. It's the biggest archeological site in the Americas with 576 km2 of jungle around the ceremonial centre. Tikal was an independent city that bloomed during the late Mayan Classic Period being the wealthiest and most populated city. Its massive constructions, symbol of political and administrative power, as well as its astronomical complex, makes Tikal a magical place that takes you more than a 1000 years back in history.Your guide will show you the layout of the temples, architecture, history, some theories of why they disappeared and if you are lucky a few monkeys, parrots, macaws and toucans will be on site. After lunch on site your guide will transfer you to the airport for your flight to Guatemala City.
​
Day 12. Departure (B/-/-)
​
After breakfast your guide will transfer you to la Aurora Airport for your departure flight.
​
​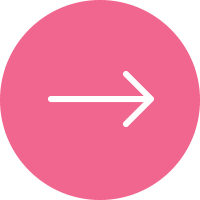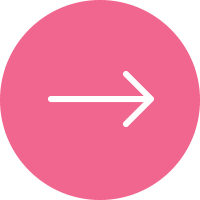 12 DAYS / 11 NIGHTS FROM £3,130 per person + flights
based on minimum 2 people travelling together
​
The price includes:
​
Accommodation, Meals as described (B/L/D=Breakfast/Lunch/Dinner), Private boat transfers,
Land transfers on a private basis, entrance fees to the sites visited, activities described in the itinerary, domestic flights Flores-Guatemala City.
​
The price does not include:
Return flights from the UK to Guatemala. Request a quote from us.
Anything not specifically mentioned above.
Optional tours, camera fees.
Tips to the guide and driver, porters and waiters.
Travel insurance.
Personal costs such as drinks, laundry, etc.
Peak season surcharges
WHY BOOK WITH US ?
If you travel with us you will not just visit, you will experience your destination
Get in touch with the local culture, meet the people
​​
Immerse yourself in the sights, sounds, taste, and feel of your journey
​
Our guides strive to share real experiences with you
100% Tailor-made according to your interests, requirements and budget
Stay in hand picked boutique hotels with a local feel and character
​
Options from budget to luxury
Every little detail of your trip is carefully planned and managed throughout your journey​​
100% Financial Protection
Full supplier failure cover
​
Our travel consultants have travelled extensively and have a broad knowledge of, and passion for their destination countries
24/7 emergency UK and local contact numbers while abroad