Heritage, Homestay & Cultural Immersion
Visit Manila and the Northern Philippines, trek to the crater of Mt. Pinatubo, view the amazing Banaue Rice Terraces, go sightseeing on the age old cobbled streets of Mena Crisologo in a horse-drawn carriage, explore Vigan, relax on the beaches of Puerto Galera and visit the Mangyan Tribes of Mindoro.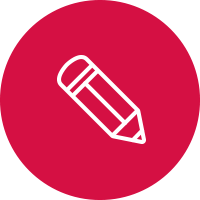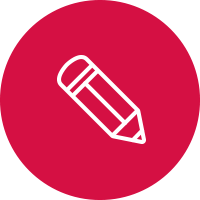 Our itineraries are suggestions and are fully customisable according to your needs, interests and budget.
Treat these itineraries as inspiration and one of our experts will create your uniquely tailored holiday with your requests in mind so that you can truly experience The Philippines with Seven Senses.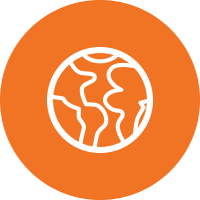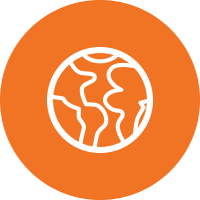 Day 1. Arrive Manila (-/-/-)
​
Welcome to Manila! On arrival first clear immigration formalities and then collect your luggage. As you exit customs into the arrival hall meet your English-speaking guide and transfer to your centrally located hotel. Overnight in Manila.
​
Day 2. Manila (B/L/-)
​
Manila's city tour starts with a visit to Rizal Park, named in honor of the country's national hero, Dr. Jose Rizal. After a brief picture stop, proceed to the Walled City of Intramuros to visit the remnants of Spain's conquistadores. Stop at Fort Santiago, an old Spanish fortress located at the mouth of Pasig River, where great moments in Philippine history occurred.
Travel through the cobbled streets to San Agustin Church, the country's oldest stone church, and view its wide collection of ecclesiastical icons, vestments and other religious articles. Cross the street to Casa Manila, a reproduction of a 19th century house equipped with oriental and European décor, as well as Philippine antique furniture. Then board a horse drawn carriage called 'calesa' and trot off to Chinatown in Binondo, crossing the Pasig River, and onto an alley that leads you to Binondo Church another historical landmark built by the Spaniards in 1596. Alight at the church's entrance for a brief stop, and walk towards Ongpin, a street visible by its Chinese-style arches at its entrance.
This narrow street leads to a network of alleys and side streets crammed with small shops, Chinese drugstores, restaurants and residential houses. Binondo's commercial activity ranges from banks to retail and wholesale shops selling a variety of items, from Chinese curios and delicacies to textiles, jewelries and construction materials. A leisurely walk brings you to numerous gold jewelry shops at the other end of Ongpin, whereupon sits an old Spanish fountain near the entrance to Sta. Cruz Church. Stop briefly at Sta. Cruz Church which was built in 1608 by the Jesuit priests, then move on to Escolta, located a few blocks away. Steep in history, it was once used as a convoy route by the British Navy from 1762 to 1764, and the shopping center of the elite during the Spanish and American regimes. Today, what is left of what was once known as the "Queen of Streets' are two notable pre-World War II buildings, the Regina Building and the Perez-Samanillo Building. The former is of neo-Classical architecture while the latter, is of Philippine art deco architecture that was designed by Andres Luna de San Pedro, son of Juan Luna, who was the country's greatest painter and creator of the 'Spolarium'. Spend some time exploring the area before heading off for lunch.
​
Enjoy a Chinese cuisine lunch (family style) in one of the restaurants in Chinatown, or at 'Ambos Mundos", said to be the oldest restaurant in the country, having been established in 1888 by a family of Spanish immigrants. Ambos Mundos serves Spanish, Chinese and Filipino food. Return to the hotel after.
​
Day 3. Manila - Pinatubo - Manila (B/L/-)
​
Early breakfast then check out and depart for Pinatubo Development Center in Pampanga, for orientation and registration prior to your trek to Mt. Pinatubo. Afterwards, board a 4 x 4 vehicle for an hour and a half journey to the base area where you will begin your one hour trek to the volcano crater. Spend some time at the crater (with packed lunch) before trekking back to the base area. Proceed to Bognot Homestay for your overnight stay.
​
Day 4. Manila - Banaue (B/L/D)
​
Departure for Banaue, 360kms from Manila. Travel north on the express way and Cagayan Valley Road until the town of Bagabag in Nueva Vizcaya, then climb 1300m above sea level to Banaue. Check in at Banaue Hotel late in the afternoon. Dinner and overnight in Banaue.
​
Day 5. Banga-an Native Village - Banaue Rice Terraces (B/L/-)
​
From the hotel, board a local jeepney for a ride to Banga-an native village, accessible after a short hike from the main road. After spending some time in the village, continue to a vantage point to view and admire the 2,000 year old rice terraces. If placed end to end, the Banaue Rice Terraces will reach halfway around the world. Proceed to the town's public market to mingle with the local people and view the vast array of native handicraft. Time permitting, visit another village before returning to the hotel in the afternoon.
​
Day 6. Banaue - Mt. Data (B/L/-)
​
Drive north along the winding mountain road and hinterland town of Bontoc, visit the museum founded by the Belgian sisters. Weather conditions permitting, visit the Ifugao burial caves in Sagada and mingle with the natives. Continue the drive through the winding narrow road of unspeakable beauty until you reach Mount Data, atop of which is Mount Data Lodge. Overnight at either Mt. Data or Bontoc depending on prevailing weather conditions.
​
Day 7. Mt. Data - Cervantes - Bessang Pass - Vigan (B/L/D)
​
Breakfast. Drive through high mountain passes with spectacular views of the Cordilleras, past deep gorges, and canyons, until we reach the town of Cervantes, which links Ilocos Sur with Mountain Province. We breeze through the highway towards Bessang Pass, once the site of one of the bloodiest battles of World War II. As we go further onto the flat, low-lying areas, the highland scenery transforms into idyllic agricultural towns ringed by many tobacco-curing barns, rice and corn fields. And then there are coastal settlements fronting the Luzon Sea, with craggy, grey sandy beaches that are lined with coconut and mangrove trees. The Abra River signals our entry into the quaint town of Vigan, where from afar, the ancient Bantay bell tower is visible. Proceed to Vigan Plaza Hotel (or similar) for check in. Dinner and overnight.
​
Day 8. Vigan - Mena Crisologo - Vigan (B/L/D)
​
Breakfast. Stroll along the cobbled streets of Mena Crisologo where old colonial houses line the road, and the occasional horse-drawn carriage called 'calesa' would go ambling by. Close by is St. Paul's Cathedral, whose bell tower stands separately in Plaza Burgos. Built in 1574, it has a main altar with beaten-silver panels; the stone-carved Fu dogs standing in attendance at the church entrance reflect Vigan's strong Chinese heritage. Proceed to Syquia Mansion which contains antique furniture and memorabilia of Elpido Quirino, who became president of the Philippines. A short calesa ride brings you to a jar factory which Vigan is also noted for. Called pagburnayan, this centuries-old industry produces the dark brown burnay jars that have countless uses among Ilocanos. Here a carabao is used to trample the clay, which is fashioned on a primitive wheel and fired in a long, low kiln heated by wood. Cap the tour with a delectable lunch in a quaint garden setting located in the outskirts of the city. Return to the hotel. Rest of the day will be spent free at leisure. Dinner and overnight
​
Day 9. Vigan - Manila (B/L/-)
​
Breakfast. Prepare for your return trip to Manila, passing by the coastal towns dotting the landscape of the provinces of La Union and Pangasinan, and the urban areas of Pampanga, until you reach the national highway that leads you on to the metropolis of Metro Manila. Arrive in Manila early evening, proceed to your hotel for check in. Overnight.
​
Day 10. Manila - Puerto Galera (B/L/-)
​
Early breakfast. Check out and depart for Batangas Pier where you will board an outrigger boat that will take you to Puerto Galera, an outstandingly beautiful harbor with numerous fine beaches and sheltered coves. Proceed to Coco Beach Resort for check in. The rest of the day will be spent at leisure. Overnight.
​
Day 11. Puerto Galera - Mangyan Village - Puerto Galera (B/L/-)
​
Start in the morning on a half day excursion to the Mangyan Settlement. You can also bring old clothes to give to the Indigenous People of Mindoro, they are more than happy to receive them.
Mangyan is the general name for the indigenous tribes who live in the provinces of Mindoro. Ten percent of the total population of the people who live in Mindoro are Mangyans. Before Spain conquered the Philippines, the Mangyans were already practicing the "barter trade" with the Chinese, who traveled to the shores of Mindoro using their ancient boats. The Mangyans traded their local products of cotton, root crops, medicinal plants and bees-wax for beads, gongs, plates and jars. They have curly to kinky hair and dark skin, but could easily be distinguished from the Aetas, who are the most predominant indigenous tribe of the Philippines. Today, most of the Mangyans wear civilized outfit. They are expert in nito-weaving and other handicrafts that are derived from nito like trays, plates, jars and cups of different sizes.
Optional Outreach Program
Send a Mangyan to School – Sponsor a deserving member of the minority tribe of Mindoro and send him/her to School.
​
Day 12. Puerto Galera (B/-/-)
​
Free day spent at leisure with ample time to swim and sunbathe,
or discover and explore the coves and beaches of Puerto Galera.
​
Day 13. Puerto Galera - Manila - Departure (B/-/-)
​
Breakfast. Check out and depart for Manila. Arrive in Manila by mid-afternoon, proceed to the airport for your flight to your onward destination.
​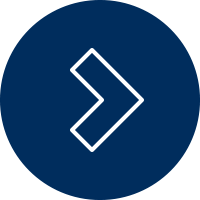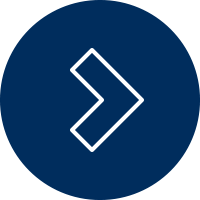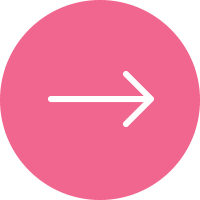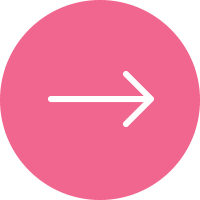 13 DAYS / 12 NIGHTS FROM £3,260 per person
+ domestic and international flights
based on 2 people travelling together
​
The price includes:
​
Three nights accommodation with daily breakfast in Manila (Manila Hotel)
Two (2) nights accommodation in Banaue
One (1) night accommodation in Sagada
Two (2) nights accommodation in Vigan
Two (2) nights accommodation with daily breakfast in Iloilo (Seda Atria)
Two (2) nights accommodation with daily breakfast in Puerto Princesa (Canvas Boutique Hotel)
Fullboard meals starting from lunch on Day 3 to lunch on Day 8
Manila City Tour with lunch and Ayala Museum
Iloilo Countryside Tour w/ lunch
Half day Puerto Princesa City Tour
Full day Underground River Tour with lunch
All airport-hotel-airport transfers
​
The price does not include:
Return flights from the UK to Manila. Request a quote from us.
Anything not specifically mentioned above.
Optional tours, camera fees.
Tips to the guide and driver, porters and waiters.
Travel insurance.
Personal costs such as drinks, laundry, etc.
Peak season surcharges
WHY BOOK WITH US ?
If you travel with us you will not just visit, you will experience your destination
Get in touch with the local culture, meet the people
​​
Immerse yourself in the sights, sounds, taste, and feel of your journey
​
Our guides strive to share real experiences with you
100% Tailor-made according to your interests, requirements and budget
Stay in hand picked boutique hotels with a local feel and character
​
Options from budget to luxury
Every little detail of your trip is carefully planned and managed throughout your journey​​
100% Financial Protection
Full supplier failure cover
​
Our travel consultants have travelled extensively and have a broad knowledge of, and passion for their destination countries
24/7 emergency UK and local contact numbers while abroad