Highlights of Cambodia
Experience the highlights of Cambodia on our unique tour of the country which encompasses the most important sights while offering you true experiences to meet and interact with the locals and immerse youself in the local culture with Seven Senses. Visit hidden villages, local homes, explore the countryside and magnificent temples off the tourist trail.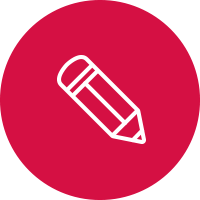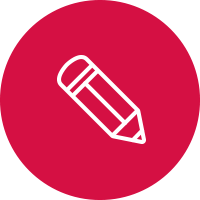 Our itineraries are suggestions and are fully customisable according to your needs, interests and budget.
Treat these itineraries as inspiration and one of our experts will create your uniquely tailored holiday with your requests in mind so that you can truly experience Cambodia with Seven Senses.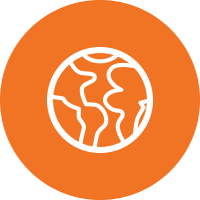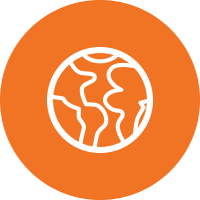 Day 1. Arrive Siem Reap, the Gateway to Angkor (-/-/-)
​
Welcome to Cambodia, the Kingdom of Wonder!
Meet your guide and driver upon arrival and be transferred to your hotel.
The rest of the day remains free.
​
Day 2. Beng Mealea and Banteay Srei (B/L/-)
​
Discover Beng Mealea, one of the largest ensembles in the Angkor region. The temple is regarded as a standalone masterpiece situated 40km east of the main temples of Angkor, overgrown with vegetation, allowing a real "wilderness experience". Continue afterwards to a local Pagoda to learn about Buddhism further. Have a nice picnic lunch in the forest overlooking the Pagoda. Visit one of the jewels in the Angkor area, Banteay Srei.
​
Day 3. Angkor Highlights by Tuk Tuk or Jeep (B/L/-)
We tried to design an itinerary for you to be able to experience Angkor away from the crowds as much as possible visiting hidden gems and the unmissable sights at a time of day when it is the least crowded. Start in the early morning with a Tuk Tuk Ride to Ta Prohm. Enjoy short hikes between hidden temples then have lunch served at a local home in a Khmer village. Continue by TukTuk to Angkor Wat, then visit some of the most famous temples.
​
Day 4. Angkor to Battambang (B/-/-)
​
Visit Me Chhrey, an authentic floating village experience. By visiting a local home you get a better understanding of life on the lake and your guide would be more than happy to translate your questions to your hosts. Visit the Silk Farm of Artisans d'Angkor, located a 15 minute drive away. Here people with underprivileged backgrounds are given an opportunity to improve their livelihoods by reviving the ancient crafts of making art and producing silk.
​
Day 5. Countryside Tour - Battambang (B/L/-)
​
Drive by TukTuk through villages in rural Battambang. Visit a local house, meet with the family and get to understand their daily chores. Learn how the local people produce sticky rice, rice noodles, rice paper and fish paste. Taste some rice wine or try to make some rice noodles yourself. Ride through Cambodia's countryside on the Bamboo Train and get in touch with friendly local people. Visit Phnom Banan temple in the afternoon, a smaller version of Angkor Wat.
Day 6. Battambang to Phnom Penh (B/-/-)
​
The starting point of the rural exploration is Phnom San Touch, a perfect spot overlooking the beautiful paddy fields below and the Tonle Sap in the distance. Set out for a casual and short bicycle ride through dirt roads and endless paddy fields to the pottery making villages. Visit a local home where palm wine is being produced. Continue afterwards to Oudong, which was the capital of Cambodia between 1618 and 1866. There are several stupas containing the ashes of Khmer kings, including the King Ang Duong, the founder of today's capital, Phnom Penh. Arrive in Phnom Penh early evening.
​
Day 7. Phnom Penh (B/-/-)
​
Discover this bustling capital and see some of the most important sites.
Although far from pretty, learning more about Cambodia's recent history is essential and helps to increase one's perception of Cambodia's development and the people's mentality. Visit the Tuol Sleng prison, and Choeung Ek, which is known as "The Killing Fields". Nowadays it is home to a memorial stupa containing over 5000 skulls, which allows the Khmer people to return and honour their ancestors who died during the Pol Pot regime.
​
Day 8. Phnom Penh to Kep (B/-/-)
​
In the morning transfer to Kep. Kep used to be the main beach retreat for the French and Khmer elite between the 1920's and 60's. The town quickly fell in despair after the Khmer Rouge took over power in the mid 1970's and it was only until very recently that Kep started to attract investors and tourists again, making it a quiet and very peaceful retreat for people seeking a haven away from the crowds. On the way to Kep visit a small but beautiful Angkorian style temple.
​
Day 9. Kep Pepper Tour (B/-/-)
​
Pepper production is currently resurging as top chefs around the world have rediscovered the uniqueness of Kampot Pepper. As one of the main agricultural products this region has to offer, a visit to a pepper farm is high on many people's lists. Pepper farms are dotted throughout Kep and Kampot and we can include several other sights in this tour. A morning in which you will enjoy the pepper but also the amazing coastal countryside of Kep.
​
Day 10. Kep to Kampot via Bokor Mountain (B/-/-)
​
Visit Bokor Hill, located on top of the Elephant Mountain Range and provides a stunning view over the Gulf of Thailand. The French colonial rulers built their own retreat on the plateau with villas, a church and a casino. The casino these days has been renovated and is back in business where the church, retreat villas remain untouched, standing mysteriously on the plateau overlooking the forest and sea below. Continue to Kampot, a perfect place to absorb the real local life style and take in the beauty of the country. Kampot is famous for its colonial style buildings, the relaxing atmosphere and the beautiful riverside that provides a stunning view of the Elephant Mountains.
​
Day 11. Kampot to Sihanoukville (B/-/-)
​
Transfer in the morning to Sihanoukville, Cambodia's beach destination.
Enjoy white sandy beaches and crystal clear waters.
​
Day 12 & 13. Sihanoukville (B/-/-)

Enjoy two days at leisure at the Gulf of Siam.
Day 14. Transfer to Phnom Penh Airport (B/-/-)
​
Your guide will take you back to Phnom Penh international airport according to your flight schedule and will bid you farewell and a safe journey home. Board your flight back towards the UK.
​
Click here to view detailed itinerary >>>
​
The itinerary may be subject to change depending on circumstances.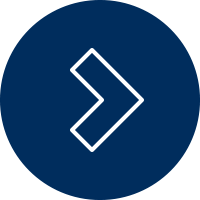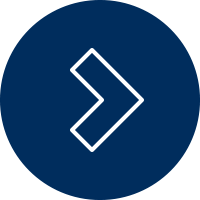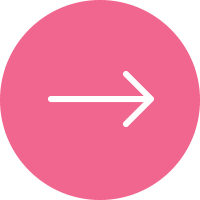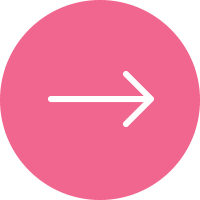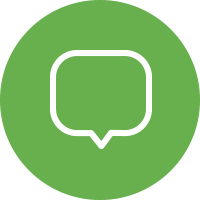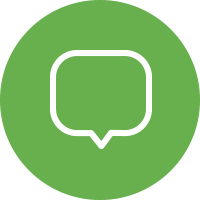 Projects you support while traveling this program:
​
A local family: As part of our commitment to help the local community, we always pay a small contribution when we visit a local home, have a lunch at a family's home or when the family allows us to make use of any service or equipment they are able to offer us.
The Pagoda: A Pagoda is a community institution. If you had lunch on the grounds of a pagoda, or visited a pagoda and met with a local monk, we donate to that pagoda. The Pagoda usually uses the money for development of its grounds, which benefits the entire community they are located in as everyone is allowed to make use of the pagoda, its facilities and its guidance.
Kok Dong Community School: Even if you haven't visited the Kok Dong Community School, we still support the school with materials, computers, and donations and any other materials and advice needed for the school to continue to develop the young minds of Cambodia.
14 DAYS / 13 NIGHTS FROM £1,200 per person + flights
based on 2 people travelling together
​
The price includes:
13 nights medium range hotel accommodation in twin/double room
Air conditioned private vehicle with driver for the full duration of the tour as described in the itinerary
All tours mentioned in the itinerary with private English speaking guide
Meals: breakfast in the hotels, 1 picnic lunch and 2 lunches at local homes
(B/L/D) = (Breakfast/Lunch/Dinner)
All entrance fees and permissions to the sites visited
​
The price does not include:
Return flights from the UK to Cambodia
Anything not specifically mentioned above
Visa fee for Cambodia
Tips to the guide and driver
Travel insurance
Personal costs such as drinks, laundry, etc.
WHY BOOK WITH US ?
If you travel with us you will not just visit, you will experience your destination
Get in touch with the local culture, meet the people
​​
Immerse yourself in the sights, sounds, taste, and feel of your journey
​
Our guides strive to share real experiences with you
100% Tailor-made according to your interests, requirements and budget
Stay in hand picked boutique hotels with a local feel and character
​
Options from budget to luxury
Every little detail of your trip is carefully planned and managed throughout your journey​​
100% Financial Protection
Full supplier failure cover
​
Our travel consultants have travelled extensively and have a broad knowledge of, and passion for their destination countries
24/7 emergency UK and local contact numbers while abroad