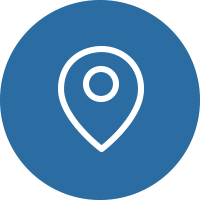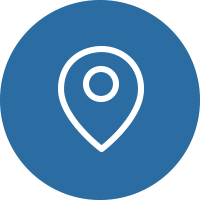 INDIA - THE DESTINATION
This vast country offers the visitor a view of fascinating religions and ethnography,
and monuments that have been present for thousands of years. Read more...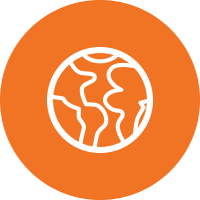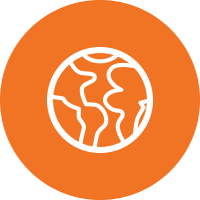 Our itineraries are suggestions and are fully customisable according to your needs, interests and budget.
Treat these itineraries as inspiration and one of our experts will create your uniquely tailored holiday with your requests in mind so that you can truly experience India with Seven Senses.
From £1,870 pp / with medium range hotels
Delhi - Varanasi - Khajuraho - Jhansi - Agra - Jaipur - Jodhpur - Udaipur- Mumbai
​
This is usually a classic tour for first timers in India. Visit the famous sites in the north part of the country including Delhi, Varanasi, Khajuraho, Agra, Jaipur, Jodhpur, Udaipur, Ranakhpur and Mumbai.
AT THE FOOT OF THE HIMALAYAS
From £1,475 pp / with medium range hotels
Delhi - Amritsar - Dharamsala - Manali - Shimla - Chandigarh - Delhi
​
​Starting from Delhi, continue to Amritsar and visit the awe-inspiring Golden Temple then head to Dharamsala, the seat of the Dalai Lama. Next stop is Manali, with amazing views of the snow capped mountains and ancient temples, finally on the Shimla, the former summer capital of British India.
LADAKH
LIVING BUDDHISM AND MONASTERIES
From £1,515 pp / with medium range hotels
Delhi - Leh - Tingmosgang - Lamayuru - Leh - Nubra Valley - Leh - Delhi
​
​Ladakh is now the only area other than Bhutan where Tibetan Buddhism is practiced. Experience the monasteries of Leh, then head to Thiksey, where one of the largest and most impressive monasteries of Ladakh is located. Hike in the mountains and discover villages and ancient sites.
YOGA, MEDITATION, AND
GANGA AARTI IN RISHIKESH
From £1,425 pp / with medium range hotels
Rishikesh, along with Mysore, is one of the most popular destinations for yoga in India. There are numerous ashrams, and numerous styles of yoga and meditation, to choose from. Hence, it's important to investigate which best meets your needs.
​
Amritsar - Haridwar - Rishikesh - Delhi - Agra - Lucknow - Delhi
From £2,790 pp / with medium range hotels
Delhi - Agra - Khajuraho - Varanasi - Kathmandu - Lumbini - Chitwan - Kathmandu
​
​Visit some of the most important monuments in India including Delhi, Agra, Khajuraho and Varanasi, then head to Nepal where after exploring Kathmandu you will visit Lumbini, the birth place of Buddha, then discover wildlife in Chitwan National Park.
From £1,650 pp / with medium range hotels
Delhi - Varanasi - Bodhgaya - Vaishali - Khushinagar - Sravasti - Lumbini - Kathmandu
​
​Follow the trail of Buddhism. Start with a Delhi sightseeing then fly to Varanasi and take part in an Aarti ceremony, then continue to Sarnath, Bodhgaya, Nalanda, Rajgir, Vaishali, Kushingar, Sravasti, Lumbini - all famous stops in Lord Buddha's life, then end the tour in Kathmandu.
A CULINARY JOURNEY THROUGH INDIA
From £1,975 pp / with medium range hotels
Delhi -Jaipur - Agra - Lucknow - Hyderabad
​
​Visit famous landmarks and off-the-beaten-trek spots en-route in Delhi, Jaipur, Agra, Lucknow and Hyderabad while focusing on eateries well known for their authentic food, sample local delicacies and take part in a cooking class with a local family at their home in Delhi.
GLIMPSE OF SOUTHERN INDIA BY TRAIN
From £1,910 pp / with medium range hotels
Chennai - Madurai - Periyar - Kumarakom - Cochin - Kozhikode - Coonoor - Mysore - Bangalore
​
Explore Southern India by train on this journey spanning three states starting in Chennai on the east coast, then on to Madurai, then across to the west coast where you will get a glimpse into the life of Kerala. Visit Coonoor famous for it's tea production then finish your tour in Bangalore.
From £1,685 pp / with medium range hotels
Mahabalipuram - Pondicherry - Tiruchirapalli - Chettinadu - Madurai - Periyar - Munnar - Kumarakom - Kochi
​
​A classic two-week trip through South India starting with a sightseeing of the ancient temples of Mamallappuram, visiting several historic and natural sites over your journey in Pondicherry, Tiruchirappalli, Chettinadu, Madurai, Periyar, Munnar, and finally in Kumarakom and Kochi in Kerala.
KERALA
THE RIVER NILA EXPERIENCE
A multi-award winning journey. The story of a river and its people. Stories that will stay close to your heart, all your life. A mystic land, with mystic appeal to everything from spirituality to lifestyle, this journey takes you to another world.
A Wonderful World That is Full of Beauty,
Charm and Adventure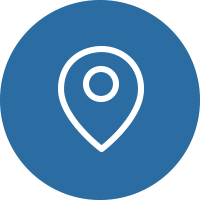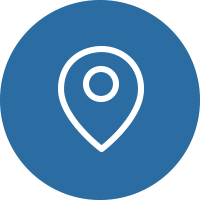 INDIA - THE DESTINATION
India's culture and heritage are a rich amalgam of the past and the present. This vast country offers the visitor a view of fascinating religions and ethnography, a vast variety of languages with more than 438 living languages, and monuments that have been present for thousands of years. As it opens up to a globalised world, India still has a depth of history and intensity of culture that awes and fascinates the many who visit there.
India remains to be one of the world's fastest growing economies and one of the fastest developing countries. It is considered to be an emerging superpower. Therefore, your visit will indeed be an interesting one.
Indian cultural history spans more than 4,500 years. During the Vedic period (c. 1700 – 500 BCE), the foundations of Hindu philosophy, mythology, theology and literature were laid, and many beliefs and practices which still exist today, such as dhárma, kárma, yóga, and moka, were established. India is notable for its religious diversity, with Hinduism, Buddhism, Sikhism, Islam, Christianity, and Jainism among the nation's major religions. The predominant religion, Hinduism, has been shaped by various historical schools of thought, including those of the Upanishads, the Yoga Sutras, the Bhakti movement, and by Buddhist philosophy.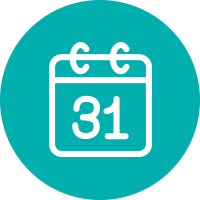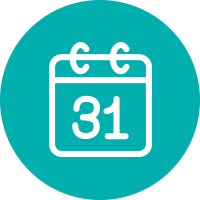 CLIMATE AND WHEN TO GO
India experiences at least three seasons a year, Summer, Rainy Season (or "Monsoon") and Winter, though in the tropical South calling the 25°C (77°F) weather "Winter" would be stretching the concept. The North experiences some extremes of heat in Summer and cold in Winter, but except in the Himalayan regions, snow is almost unheard of. November to January is the winter season and April and May are the hot months when everyone eagerly awaits the rains. There is also a brief spring in February and March, especially in North India.
The best months to visit most parts of India is the cooler, dryer Winter months between December and February but as India is a huge country, this varies depending on your destination. Between March and May it gets very hot during the day and from June it starts to rain in most parts of the country.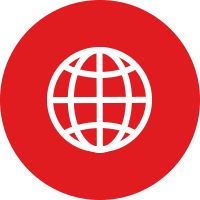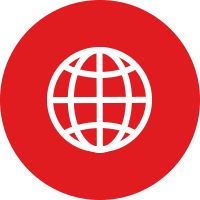 Outside of the larger cities, it is unusual for people of the opposite sex to touch each other in public. Even couples (married or otherwise) refrain from public displays of affection. Therefore, it is advised that you do not shake hands with a person of the opposite sex unless the other person extends his/her hand first. The greeting among Indians and more so among Hindus is to bring your palms together in front of your chest and simply say 'Namaste', or 'Namaskar'. When speaking to Muslims, it is more likely to hear the opposite person say Salaam Alekum.
Smoking in any public place is illegal in India. But it is rarely enforced except in the Southern state of Kerala where police will fine you at the spot. Smoking is still considered a taboo when associated with women but things are slowly changing and one is more likely to spot a woman smoking in Indian cities today than ever before. Surprisingly, Indians are relatively more relaxed regarding women of foreign origin consuming liquor or smoking in public as compared to Indian women themselves.
People are fully-clothed even at the beach. There is no law prohibiting women from wearing bikinis. As with women smoking, wearing bikinis, especially by Indian women, was thought of to be completely unthinkable until some time back. This has begun to change with more media exposure but is still significantly prevalent somewhat and there is a clear difference between family beaches and tourist beaches. Most tourist beaches have bikinis as part of beach culture. So, be sure to find out what the appropriate attire is for the beach you are visiting. In some rare places like Goa, where the visitors to beach are predominantly foreigners, it is permissible to wear bikinis on the beach but it is still offensive to go about dressed in western swim wear away from the beach.
WHY BOOK WITH US ?
If you travel with us you will not just visit, you will experience your destination
Get in touch with the local culture, meet the people
​​
Immerse yourself in the sights, sounds, taste, and feel of your journey
​
Our guides strive to share real experiences with you
100% Tailor-made according to your interests, requirements and budget
Stay in hand picked boutique hotels with a local feel and character
​
Options from budget to luxury
Every little detail of your trip is carefully planned and managed throughout your journey​​
100% Financial Protection
Full supplier failure cover
​
Our travel consultants have travelled extensively and have a broad knowledge of, and passion for their destination countries
24/7 emergency UK and local contact numbers while abroad