Inner Mongolia Explorer
Visit authentic China, enjoy a horseback riding adventure to Daxing Anling Forest and Bayingcagang Grassland and a 4WD exploration in Inner Mongolia. Experience Mongolia's traditional customs while traveling the endless grasslands.
You will visit places where there are less tourists and more wildlife and nature, and you will have a chance to spend the day with Inner Mongolia's nomadic people as they hunt and tend their flock. You'll spend your days horseback riding through Inner Mongolia's famous grasslands. Later take a 4WD to steppe valleys, meadows along the Hulunber River, larch forests with patches of birch. Wildlife such as wolf, camel, lynx, brown bear, red deer, gazelle, moose, migrant birds, wild boar are certainly present but hard to see during the summer.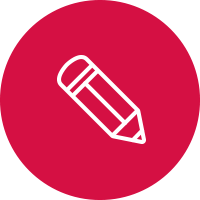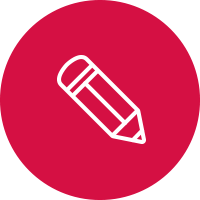 Our itineraries are suggestions and are fully customisable according to your needs, interests and budget.
Treat these itineraries as inspiration and one of our experts will create your uniquely tailored holiday with your requests in mind so that you can truly experience China with Seven Senses.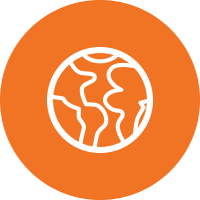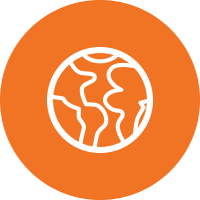 Day 1. Arrive Beijing (-/-/-)
​
You will be met at Beijing International Airport by your guide and transferred to your hotel. Today you will have an opportunity to rest and recover from the long flight. In the afternoon visit Tian'anmen Square for a short walk and to soak up the atmosphere. Later you will enjoy a Peking duck dinner. Overnight in Beijing.
​
Day 2. Mutianyu Great Wall (B/-/-)
​
Spend the day at the Mutianyu section of the Great Wall of China, 70km northeast of the city. This is one of the best-preserved parts of the wall and it features several unique characteristics in its construction, including three inter-connected watchtowers.
Late afternoon and evening at leisure to explore Beijing. Overnight in Beijing.
​
Day 3. Beijing - Hailar (B/-/-)
​
Transfer to the airport, take a morning flight to Hailar. Then drive towards the Yakeshi Ski Resort in Inner Mongolia, stop on the way to buy any necessary supplies for horseback riding if needed. We will begin our adventure at the Yakeshi Ski Resort where you will stay tonight. After checking in we will pick out our horses. Depending on your riding level we will also go over lessons on horseback riding safety and how-tos. Enjoy a nice dinner in the hotel and get some rest for the Inner Mongolia Adventure. Overnight in the Yakeshi Ski Resort in Inner Mongolia.
Day 4. Horseback riding - Inner Mongolia's Forests (B/-/-)
40-50 km/6-7 hrs horseback riding
​
Horseback Riding through Inner Mongolia is not only an adventure, but it is an opportunity to see some of the most beautiful, yet less travelled areas in Asia.
We will start the day with a nice breakfast, then drive to the stable, saddle up, and take our horses out for a warm-up trot in the hippodrome. Inner Mongolia's sunrise, fresh air, and beautiful landscapes are unlike anything else in the world. We will spend the next two days horseback riding through Inner Mongolia's forests until we reach its open, expansive, and famous grasslands. Camp in Inner Mongolia's forests.
​
Day 5. Bayincgang Grasslands - Kinsom Han (B/-/-)
50km/7-8 hrs horseback riding
​
When we arrive at the Bayingcagang grassland, we will visit the local nomadic Mongolian families as they herd their cattle, hunt and fish. This is a great and rare opportunity to find out about the culture and history of Inner Mongolia and its people. Drive to Kinsom Han by 4WD jeep. Stay in a castle hotel in Kinsom Han.
​
Day 6. Kinsom Han - Manzhouli - Hulun Lake (B/-/-)
20km/3 hrs horseback riding
​
Enjoy a half day horse riding tour in Kinsom Han, then transfer to Manzhouli. On arrival, visit the Folk Museum where you can discover more about the local traditions and customs. Drive to Hulun Lake, the fifth largest freshwater lake in China, covering an area of 2,339 sq km. The crystal clear water under the blue sky is an ideal place to swim and have a rest on the shore. Stay in a hotel near Hulun Lake.
​
Day 7. Baodong Mount - Uershun Riverside Camp (B/-/-)
​
After breakfast drive into the endless grasslands by 4WD. You will see nomadic families on the way. Visit one of the families on the way to learn about their daily life. Continue driving across the wild grassland to the holy Mount of the local people - Baodong Mount. Experience the Aobao, one of the worship ceremonies more than thousand years old.
Camp at the lake side of Uershun.
​
Day 8. Uershun Lake - Ganzhuer Temple - Aershan (B/-/-)
​
After breakfast, drive across the Uershun Bridge to Ganzhuer Temple. Ganzhuer Temple is one of the most famous Lama temples in China. Continue driving across grasslands and forests to Aershan. Stay in a 4 star hotel in Aershan town.
​
Day 9. Aershan National Forest Resort (B/-/-)
​
After breakfast, drive to The Aershan National Forest Park. Breathe the fresh air on the mountain dotted by millions of flowers, trek part of the road to the Heavenly Mountain.
Aershan's geological isolation has created an awe-inspiring landscape.
Stay in a 4 star hotel in Aershan.
​
Day 10. Aershan - Hailar - Beijing (B/-/-)
​
Drive back to Hailar. It is the last day to enjoy the beauty of the Grasslands. Take a flight back to
Beijing. Overnight in Beijing.
​
Day 11. Departure (B/-/-)
​
According to your flight schedule you will be transferred to the airport.
Board your flight towards the UK.
​
The itinerary may be subject to change depending on circumstances.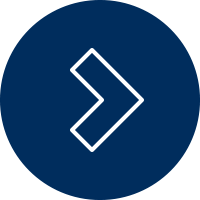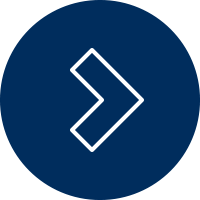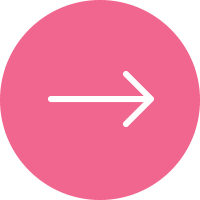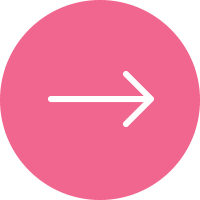 11 DAYS / 10 NIGHTS FROM £2,740 per person + international flights
based on 2 people travelling together
​
The price includes:

Air-conditioned private vehicle for land transfer services when needed, 4WD vehicle as mentioned in the itinerary;
Accommodation: twin sharing accommodation: 3 star hotel in the cities, the best hotel in small towns, clean guest house/hostel/or home-stay in villages, camping during horseback riding as mentioned in the itinerary.
Daily breakfast
Tent, sleeping mat;
Cooking equipment and utensils as required.
One horse for each, vehicle to transfer food and luggage or in the area with no road for vehicle some extra horses to carry food and luggage as required;
English-speaking guide, experienced drivers when transfer involved and one horsemen
All domestic flights or trains and local airport taxes if there is in the itinerary.
​
The price does not include:
​
Return flights from the UK to Beijing
Anything not specifically mentioned above
Visa fee for China
Tips to the guide and driver
Travel insurance
Personal costs such as drinks, laundry, etc.
Helmet, thick sock, and boot for riding horse;
Meals in your free time or on the train/plane;
Personal travel insurance;
Sleeping bag when camping;
The medicine for the sickness or accident while on the way;
Transfer, guide, entrance tickets, and meals in your free time;
Fishing equipment and other entertainment items;
​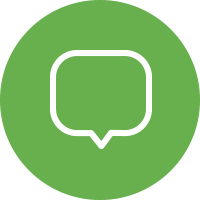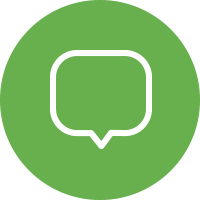 The part of China you will visit is not as well developed as Beijing and Shanghai. While the nature and experiences are unique, accommodation standards are very basic in most places and while we will try our best, food may not be so delicious and varied.
This part of the grassland is the most beautiful in China, but some areas on the way are scattered with smaller or larger stones where you are not supposed to run the horse, while there are wetland areas where it is easy to get stuck. It is very important to follow the local horseman's directions. To ensure your safety, the horseman has the right to decide where to walk and where to run. When you sign up for the tour, you acknowledge that there are risks involved in horse riding and confirm that you are fully aware of and accept these risks. It is mandatory for your own safety to wear a hard helmet whilst in the vicinity of horses. You will be required to sign a separate acknowledgement and acceptance of personal liability at the time of reservation.
Travel insurance covering horseriding is a must and you will have to provide confirmation of insurance at least one month before departure.
​
Trip price with 4 star hotel in Beijing, Halaer, Aershan, the best lodging places in small villages, camping as indicate in the itinerary, plus full board: £3,695 per person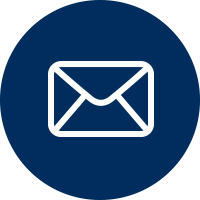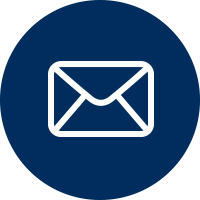 At Seven Senses Tours, the sky's the limit in terms of creating your next unforgettable experience. Our knowledgeable and experienced travel consultants are waiting to plan every last detail of your upcoming trip, so all that's left for you is to enjoy it.
We work Monday to Friday: 10am-6pm and we aim to respond to your query within one business day.
WHY BOOK WITH US ?
If you travel with us you will not just visit, you will experience your destination
Get in touch with the local culture, meet the people
​​
Immerse yourself in the sights, sounds, taste, and feel of your journey
​
Our guides strive to share real experiences with you
100% Tailor-made according to your interests, requirements and budget
Stay in hand picked boutique hotels with a local feel and character
​
Options from budget to luxury
Every little detail of your trip is carefully planned and managed throughout your journey​​
100% Financial Protection
Full supplier failure cover
​
Our travel consultants have travelled extensively and have a broad knowledge of, and passion for their destination countries
24/7 emergency UK and local contact numbers while abroad