Kerala - The River Nila Experience
The trail starts in the historical Muziris and famed Pokkali farms, slowly moving to the rainforest regions of Chalakudy river, and traverse through lands covering Palakkad, Thrissur and Malappuram districts
where Nila is more a culture than a river.
The trail concludes in Ponnani where the river joins the Arabian Sea. Next phase of the journey starts from Kozhikode to Kannur exploration the cultural immersion of the region ranging from Thirayattam to Theyyam. Meet people whose livelihood are connected to Nila. Experience the culture and lifestyle the river has nurtured. Encounter rare art forms and craftsmanship. Spend time with artists, their families and friends. Listen to magical myths.
Enhance your sensory experience through the cuisines of the region.
This journey is the story of a river and its people. Stories that will stay close to your heart, all your life.
The Second phase of the journey is literally a deep dive into the unknown.
A mystic land, with mystic appeal to everything from spirituality to lifestyle, this journey takes you to another world.
​
This trip is featured in the National Geographic India:
https://natgeotraveller.in/tracing-a-rivers-soul-from-source-to-sea/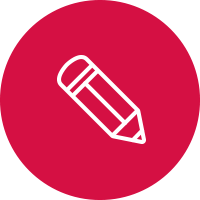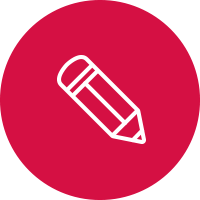 Our itineraries are suggestions and are fully customisable according to your needs, interests and budget.
Treat these itineraries as inspiration and one of our experts will create your uniquely tailored holiday with your requests in mind so that you can truly experience India with Seven Senses.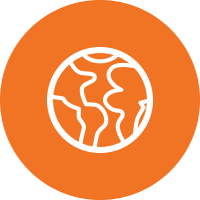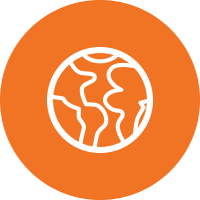 This is a journey that starts in the Western Ghats ranges and ends in estuary where River Nila (Bharatapuzha) joins Arabian sea in Ponnani.
A multi award winning journey that takes you through the magical civilisation of rivers that celebrates it's culture, social and natural heritage along with it's people and amazing places. We travel in a small group of not more than 12 people staying in ancient heritage houses and other properties with character. A journey we find the river within ourselves through music, percussion, folklore and legends. Meet the most amazing people, crafts and arts during this journey.
This trip is also available as a hop on-hop off version. You may choose 2-4-6-8-10-12-14 nights option according to your convenience.
​
The journey that awaits you
​
The Villages
The trip begins from villages at the valley of Western Ghats in Thrissur and Palakkad. Stay in traditional "boutique heritage" properties, eat local cuisines, explore the farmlands and ethnic toddy shops including in Malappuram Districts.
​
The Mountains & Hills
Explore photography vantage points of Nelliyampathy hills and Nilambur and many hillocks doting the river. Take out your wide lenses. Create panoramas. The River Travel along the banks of Chalakudy river, River Nila and Chaliyar . Meet people ,click portraits. Visit local teashops. Document Nila amidst monsoons. Central theme of this trip would be the river and it's influences and vice versa on local culture , nature and heritage.
​
Temples, Mosques, Myths & Rituals
Visit temples and mosques and listen to the legends and myths from the people of the region. Experience rituals like Kalamezhuthu paattu and Pulluvan pattu and explore the still remaining sufi traditions which are exclusive cultural symbols of Kerala's rich tradition. Where else would you hear stories of 600 year old Muslim mosque that was built by a Hindu carpenter who's tomb is still taken care inside the mosque?
​
Art, Artists, Craft, Craftsmen
Meet various artists and craftsmen while they perform. The man who creates Kathakali koppu, the only family who creates Adakkaputhur Kannadi, magical shadow puppetry and Glove puppetry performances are just some of them.
​
Music
Experience the music of the river from the mountain to the sea that nurtured this civilisation. Follow us on a musical trail.
Nature, Landscapes
Follow the river, explore natural ponds, farmlands, mangroves. Join our local friends in their conservation efforts.
​
Train that takes you to forests
Experience a train journey through villages to reach Nilambur forests. Visit Railway stations canopied by trees and shrubs.
​
The Architecture
Stay in some of the largest remaining traditional households in Kerala, study the intricate designs of sustainable architecture. Understand the future plans of handing over this knowledge to the next generation.
​
The Sea
Nila ends at Ponnani, where it flows in to the Arabian sea. Visit villages in Ponnani, that predominantly houses muslim communities in contrast to the other villages of Nila.
​
Click here to download the full itinerary.
​
The Trip in the National Geographic India:
https://natgeotraveller.in/tracing-a-rivers-soul-from-source-to-sea/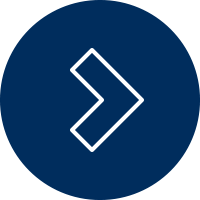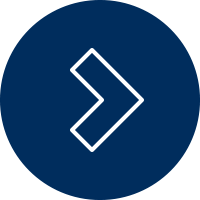 WHY BOOK WITH US ?
If you travel with us you will not just visit, you will experience your destination
Get in touch with the local culture, meet the people
​​
Immerse yourself in the sights, sounds, taste, and feel of your journey
​
Our guides strive to share real experiences with you
100% Tailor-made according to your interests, requirements and budget
Stay in hand picked boutique hotels with a local feel and character
​
Options from budget to luxury
Every little detail of your trip is carefully planned and managed throughout your journey​​
100% Financial Protection
Full supplier failure cover
​
Our travel consultants have travelled extensively and have a broad knowledge of, and passion for their destination countries
24/7 emergency UK and local contact numbers while abroad