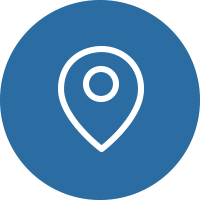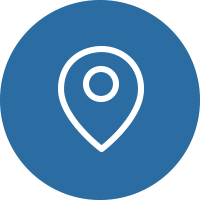 LAOS - THE DESTINATION
The key attraction of Laos is its undoubted status as the least Westernised, the most relaxed and thereby the most authentic of all Indochinese nations. Read more...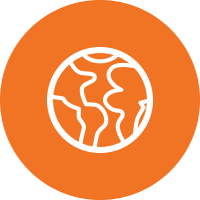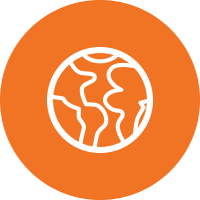 Our itineraries are suggestions and are fully customisable according to your needs, interests and budget.
Treat these itineraries as inspiration and one of our experts will create your uniquely tailored holiday with your requests in mind so that you can truly experience Laos with Seven Senses.
LUANG PRABANG
WORLD HERITAGE TOUR
From £719 pp / with standard boutique hotels
Four days in the World Heritage Town of Luang Prabang with the Tagbat (alms offering), a Baci ceremony, the Pak Ou Caves and plenty of optional experiences such as planting rice at a local farm, or crossing the Mekong to visit rural villages.
LUANG PRABANG KAYAKING
AND JUNGLE LODGE
From £725 pp / with standard boutique hotel and lodge
Explore Luang Prabang, see the Kuangsi Falls, enjoy kayaking on the Nam Khan river, and spend a night in an eco jungle lodge where you can join the locals in their daily activities.
From £1,159 pp / with standard boutique hotels
Experience Luang Prabang, attend a Baci ceremony, and the Tagbat (alms offering). Visit the Pak Ou Caves and the Kuangsi Falls, enjoy the scenery from a boat on Nam Song River in Vang Vieng and explore the capital: Vientiane.
LAOS
NORTH & SOUTH HIGHLIGHTS
From £1,545 pp / with standard boutique hotels
This comprehensive tour combines the Northern and Southern highlights of Laos and includes the key cultural and natural experiences the destination has to offer.
Northern Laos with Luang Prabang, Southern Laos with the Bolaven Plateau and the Wat Phou, experiential activities (Baci Ceremony, Traditional Story-Telling).
From £1,760 pp / with boutique hotels and guesthouses
Experience Luang Prabang - take a boat to the Pak Ou Caves - swim in the crystal clear water ponds at the foot of the Kuangsi Waterfall - see the capital, Vientiane - then fly to Pakse and admire waterfalls and ethnic villages in the South. Go trekking, visit coffee plantations and the 4000 Islands, finally explore Vat Phou,
a Khmer temple from the 10th century.
EXPLORE LAOS
OFF THE BEATEN TREK
From £2,129 pp / with standard hotels/guesthouses
Visit Vientiane, go trekking in Phou Khao Khouay National Park with an orchid specialist, wander around the Plain of Jars, then drive to Muang Khoun, the ancient Tai Phouan Capital. Drive through Samnuan Province to Vieng Xay to Viengthong where you will embark on a Night Safari on the Nam Nern River by long-­tail boat, and you can also trek in the jungle. Finally, visit different ethnic villages around Nong Khiaw and head off on a small trek through amazing scenery before continuing to Luang Prabang for two days of sightseeing and some exciting optional activities.
From £2,685 pp / with deluxe hotels
Spend 8 days in Laos tasting the best of the Lao cuisine while exploring the rich cultural heritage. Learn how to plant rice, bamboo raft to small villages in the countryside, embark on one of the most picturesque boat cruises in Laos and take part in a cooking lesson while staying in exclusive deluxe hotels in Luang Prabang and in the remote Muang La Resort which is well-known for its incredible food, developed by a Swiss chef who created his menu by combining his European savoir-faire with the fresh and tasteful Lao ingredients.
EXPERIENCE LAOS
WITH SEVEN SENSES
From £3,288 pp / with boutique hotels
Explore Luang Prabang and it's surroundings, see the Pak Ou Caves and the Kuangsi Falls, experience the life of a farmer and try your hand at some of the activities, tour an organic garden, stop by at remote villages on the way to Vang Vieng, spend a day cycling in the surrounding countryside. Taste life in the capital Vientiane, visit the Buddha Park, go bamboo rafting, then fly to Pakse where you will go trekking along coffee plantations and waterfalls, explore villages amongst the 4000 Islands and finally visit the UNESCO World Heritage site of the Khmer temple Vat Phou.
From £4,545 pp / with luxury hotels
Experience luxury in Laos on this tour where we have carefully chosen some of the best hotels and restaurants available. You will visit the most important sites in and around Vientiane, Luang Prabang and Pakse, while taking part in some exciting activities. Try your hand at rice farming, learn to cook authentic Lao dishes, enjoy a 4x4 tour in a remote part of northern Laos visiting ethnic villages, explore Luang Prabang by bike, see the tak bat ceremony, try pétanque, a popular ball game, and visit Vat Phou, the second UNESCO World Heritage site of the Lao PDR.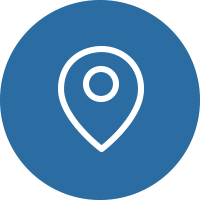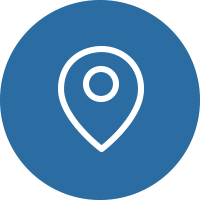 LAOS - THE DESTINATION
The key attraction of Laos is its undoubted status as the least Westernised, the most relaxed and thereby the most authentic of all Indochinese nations. How much longer this will last is open to much speculation, but while it does this is a truly special and unique country to visit.
Despite being just one hour by air from the hustle and bustle of Bangkok, life in Laos has continued in much the same way it has for hundreds of years, although things are now slowly beginning to change. In the mid-90s the government reversed its stance on tourism, and then declared 1998 "Visit Laos Year" - but despite their efforts and all Laos has to offer, monks still outnumbered tourists throughout the country. This is now rapidly changing, with tourist numbers rising every year.
Indeed, Vientiane is a laid-back, yet charmingly cosmopolitan village.
In this most Buddhist of nations, it is no surprise that temples are a key attraction. In the capital city of Vientiane, the three-layered gilded stupa of Pha That Luang is the national symbol and most important religious monument in the country, dating from the 16th century. There are numerous other beautiful temples which on their own make a stay in the capital city vital for any visitor to Laos.
The whole of the ancient capital of Luang Prabang is a UNESCO World Heritage Site. Befitting that status, this is a truly unique city. Beautifully preserved gilded temples with their attendant orange-robed monks mold almost seamlessly with traditional wooden Lao houses and grand properties from the French colonial era. Spotlessly clean streets with a thriving café culture on the banks of the Mekong and the Nam Khan, complete the picture of a city which is almost too pleasant to be true.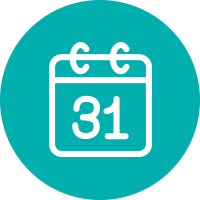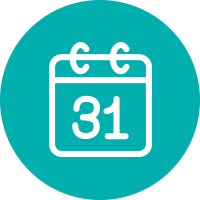 CLIMATE AND WHEN TO GO
Laos has three distinct seasons:
The hot season is from March to May, when temperatures can soar as high as 40°C.
The slightly cooler wet season is from May to October, when temperatures are around 30°C, tropical downpours are frequent (especially July-August), and, in some years, the Mekong will flood.
The dry season from November to March, which has low rainfall and temperatures as low as 15°C (or even to zero in the mountains at night), is "high season" (when the most tourists are in the country). However, towards the end of the dry season, the northern parts of Laos — basically everything north of Luang Prabang — can become very hazy due to farmers burning fields and fires in the forests.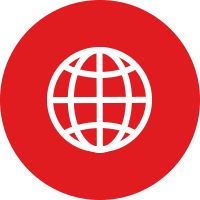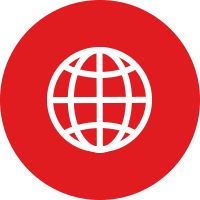 Dress respectfully. such as long trousers & sleeved shirts, when visiting temples and take your shoes off before entering temple buildings and private houses.
As with other Buddhist countries, showing the soles of your feet is very poor manners. Never touch any person on the head. Despite prevelant cheap alcohol, being drunk is considered disrespectful and a loss of face.
Things in Laos happen slowly and rarely as scheduled. Keep your cool, as the natives will find humor in any tourist showing anger. They will remain calm, and venting your anger will make everybody involved lose face and is certainly not going to expedite things, particularly if dealing with government bureaucracy.
Respect for monks is part of Laotian life, and the monks take their duties seriously. Remember that monks are forbidden to touch women. Some undertake a vow of silence, and will not answer you even if they can understand and speak English. It is best not to compel them to stand next to you for a photograph, or start a conversation, if they seem reluctant.
WHY BOOK WITH US ?
If you travel with us you will not just visit, you will experience your destination
Get in touch with the local culture, meet the people
​​
Immerse yourself in the sights, sounds, taste, and feel of your journey
​
Our guides strive to share real experiences with you
100% Tailor-made according to your interests, requirements and budget
Stay in hand picked boutique hotels with a local feel and character
​
Options from budget to luxury
Every little detail of your trip is carefully planned and managed throughout your journey​​
100% Financial Protection
Full supplier failure cover
​
Our travel consultants have travelled extensively and have a broad knowledge of, and passion for their destination countries
24/7 emergency UK and local contact numbers while abroad