Luxury Laos
Experience luxury in Laos on this tour where we have carefully chosen some of the best hotels and restaurants available. You will visit the most important sites in and around Vientiane, Luang Prabang and Pakse, while taking part in some exciting activities. Try your hand at rice farming, learn to cook authentic Lao dishes, enjoy a 4x4 tour in a remote part of northern Laos visiting ethnic villages, explore Luang Prabang by bike, see the tak bat ceremony, try pétanque, a popular ball game, and visit Vat Phou, the second UNESCO World Heritage site of the Lao PDR.
​
Vientiane - Oudomxay - Luang Prabang - Pakse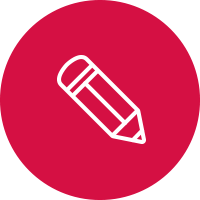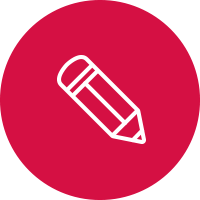 Our itineraries are suggestions and are fully customisable according to your needs, interests and budget.
Treat these itineraries as inspiration and one of our experts will create your uniquely tailored holiday with your requests in mind so that you can truly experience Laos with Seven Senses.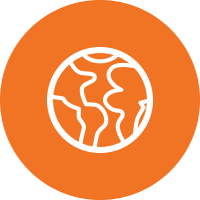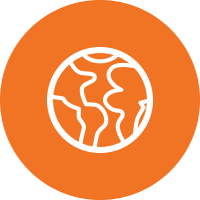 Day 1. Arrive Vientiane (-/L/D)
​
Welcome by your Lao English-speaking tour guide in the arrival hall and assist with your transfer to your hotel.
Drop of the luggage. Check-in before 2 pm subject to availability on the day.
Lunch at the restaurant of the hotel.
This afternoon, you will begin your trip by a city tour of Vientiane: start with Vat Sisaket, the only temple left intact after the Siamese invasion in 1828. It shelters hundred of statues of Buddha within its walls.
Continue with Vat Phra Keo, now used as a religious museum where you can see Lao and Khmer works of art. It used to host the "Emerald Buddha" that is now on display at Bangkok's Royal Palace.
Visit That Luang stupa, a golden stupa that crowns a small hill, the holiest place in Laos and the site of an amazing pilgrimage in November. It is iconic and represented on all bank notes and official stamps.
Conclude the day with the Patuxai Monument, also called Anousavari, and enjoy a panoramic view over the city from the top. It is Vientiane's own Arc de Triomphe that is located at the top of Lan Xang Avenue, the Champs Elysees of the Lao capital.
Dinner at Makphet Restaurant.
​
Day 2.Vientiane - Visit a Local Farm - Dinner Cooking Class (B/L/D)
​
We'll take you by Tuk Tuk to an organic rice, fish and vegetable farm on the outskirts of Vientiane. Run by a Lao non-government organisation using traditional Lao farming methods, this is the perfect place to try your hand at rice farming. The friendly farmers will show you how to get your feet wet planting rice seedlings, or if it's harvest season then cut and thresh your own rice for lunch! Do a spot of fishing, collect fresh duck eggs, learn about organic fertiliser and how it is made, and harvest fresh seasonal organic vegetables and bamboo (if in season).
Once you've finished in the field, you'll cook up a traditional Lao lunch with the day's produce. Learn how to cook sticky rice and make papaya salad and sit down to enjoy a picnic-style lunch and a well-earned rest.
On the way back into town, we'll take you to a local fresh food market to check out the amazing diversity of Lao food. Stop for a while in the market for a traditional Lao coffee or sample some delicious Lao sweets.
This tour includes participation in farm activities and some walking, so is best suited to people with a moderate level of fitness. You'll need to bring a long sleeved shirt for rice threshing (depending on the season), sunscreen, insect repellent, and a hat. Please wear comfortable clothes such as pants/shorts and a t-shirt that are suitable for getting dirty at the farm.
In the afternoon explore the authenticity of Lao cuisine in the backstreets of Vientiane! You will head to a local's house and see how they make their favorite food. Most of the Lao food advertised in town, even the highly rated restaurants, are heavily modified to suit the Western palate and inevitably lose a bit of their authenticity and flavour. Here you'll get the most authentic cuisine and also experience the original way Lao people cook, with charcoal stoves and the mega mortar! You'll also be able to learn your choice of 3 Lao dipping sauces, and these are the kind of food you can almost never find in restaurants even though the locals eat it almost every day. In addition, you will learn the quintessential papaya salad and 2 other dishes of your choice, making a total of 6 dishes in one class! Dinner consists of what you cook!
​
Day 3. Vientiane - Oudomxay (B/L/D)
​
In the morning visit COPE centre. A part of Laos history that is not very well known: the Secret War, which corresponds to the Vietnam War (also known as American War from a Vietnamese stand point). Laos is unfortunately the country which has received the most bombs per capita in the war's history. Still today, a good deal of those unexploded ordnances (UXOs) explode as people work their fields and children play in the countryside. Laos is actively fighting the use of these cluster bombs and the COPE centre will depict and inform visitors on these issues. Part of the complex is actually a medical centre where disabled people get new hopes as they receive prosthesis and get new mobility after reeducation.
Later, transfer to the airport for your flight to Oudomxay.
On arrival in Oudomxay, a car is waiting to transfer you to Muang La Resort. Afternoon free at leisure.
Lunch and dinner at the restaurant of Muang La Resort.
​
Day 4. Muang La tour by 4x4: Meet the ethnic groups of northern Laos (B/L/D)
​
We start this early morning with a visit to an Ikhos village and a Hmong village; two of the many ethnic groups in Laos. Your route climbs to 1,000m above sea level and offers some magnificent views of the stunning mountain scenery. Your first visit is a completely isolated Ikhos village; this ethnic group originates from Tibet and Yunnan Province in China. You will learn about the daily life of the village and how the villagers still follow customs passed down through the centuries.
Enjoy picnic lunch with the amazing surroundings. Return to Muang La Resort. Dinner at the hotel.
​
Day 5. Muang La Resort - Pak Ou Caves - Luang Prabang (B/L/D)
​
After breakfast, we drive from Muang La Resort down to Luang Prabang. Stop en route to visit the mysterious Pak Ou Caves. In Pak Ou, thousands of gold lacquered Buddha statues are crowded into the two caves carved out of a towering limestone cliff. They range in size from a few centimeters to the size of a human.
Lunch at local restaurant, then, embark on private boat cruise for 1.5 hours down to Luang Prabang.
Arrive Luang Prabang, check in to the hotel.
Later, visit Phou Si hill. The hill commands great views over the town, the Mekong and the Nam Khan rivers and the mountain ranges. It takes you 328 steps to reach the top, and at sunset, the changing colors of the sky are particularly spectacular. The light reflecting on the golden spire of the temple at the top is also beautiful. The stairs are lined up with flamboyant and frangipani trees providing a deserved shade as you walk up and down.
Once back to ground level, stop at the awakening Hmong minority people Night Market. It is held daily in the streets around the National Museum. Villagers come here to sell their handicrafts.
Dinner at Mango Tree restaurant. The terrace, weather permitting, is awesome, with umbrellas and century old trees. It sets in a quiet part of Luang Prabang's main street, ideal for a cozy and intimate dinner away from the crowds.
Day 6. Luang Prabang by bicycle (B/L/D)
​
Sightseeing of Luang Prabang by bicycle.
Start with the National Museum that used to be the former Royal Palace. Inside the complex of the National Museum, you will see the "Prabang" sacred golden statue, giving its name to the town.
Then visit Vat Mai, the former royal temple.
Vat Sene, one of the most beautiful temples in town, with its red walls and golden bas-reliefs.
TAEC, the Traditional Arts and Ethnology Centre. Depicts Laos's rich ethnic diversity with themed rotating exhibits. It is hosted in a former French colonial times judge's mansion.
Vat Visoun, where you will see the famous Watermelon Stupa, shaped like the fruit it takes its name from. This temple was destroyed in 1887 by the invading Black Flags from China, and was restored in 1930 by Buddhist monks and local people. Vat Aham: here you will see the altar of the 2 geniuses of Luang Prabang.
The Heritage House: being a perfect example of Luang Prabang's traditional architecture, made of wood on poles, at the back of Vat Xieng Muane.
Lao set lunch at Khaiphaen restaurant, a vocational training restaurant for disadvantaged street kids.
At own expense: we recommend a final massage to end the afternoon at L'hibiscus Massage.
At 5:00pm: Garavek Story telling
We are keen supporters of the Garavek program as their aim is to promote and preserve the local traditional stories – myths, legends, and folk tales. They are currently presenting a selection of these stories to the foreign visitors in an English language evening show.
From 5-6pm, a selection of traditional Lao stories are presented in their intimate twenty-five seat theatre. The stories are told in English, by a Lao storyteller, with the live musical accompaniment of the khene.
The stories range from Luang Prabang-specific to tales which are popular all over Laos. During the show, you will learn the origins, according to folklore, of such local landmarks as Mount Phou Si, the Mekong and the Nam Khan Rivers, as well as encountering such legendary characters as Xieng Mieng, the archetypal trickster, and Fa Ngum, the first king of Lan Xang (Land of a Million Elephants).
The stories are accompanied by khene – a handmade bamboo mouth organ, and the quintessential Lao folk instrument. Unique to the Lao people of Laos and Northeast Thailand, it has formed an important part of traditional Lao culture and identity for generations. Our show features a live performance of khene by one of our skilful musicians.
Return to the hotel by bicycle. Dinner at Tamarind restaurant.
​
Day 7. Luang Prabang - Kuang Si Waterfalls (B/L/D)
​
Wake up early and head by Tuk-Tuk like a local to the peninsula to witness and/or attend alms giving. At 6:00am, long lines of monks and novices stroll the streets of the town center to collect their daily food subsistence from the worshippers. This ancient ritual is locally known as "tak bat".
Pass by the open air fresh food market and then, return to the hotel for your breakfast.
Visit to the beautiful Vat Xieng Thong, one of the most emblematic temples in Laos. It is located at the top of the peninsula, where the Mekong and Nam Khan Rivers meet. Then, drive 45 minutes outside of Luang Prabang to Kuang Si waterfalls. Stop by the Asian Black Bear Sanctuary. Arriving at the falls, you have the opportunity to swim in the turquoise water ponds. Ladies are recommended to wear a sarong.
Enjoy picnic lunch on the site near the waterfall.
On the way back, feel free to stop by a boulodrome (pétanque field). This balling game, legacy of the French that is now one of the preferred hobbies of Laotians (men, but not only). You may even be invited to join them in a game! Lots of fun.
Later you will be treated to a Baci ceremony. A mix of animism and Buddhism, these social gatherings are important in Lao people's lifes as they permit to maximize chances of success in anything undertaken. Lao people believe in the spirits that correspond to the 32 parts of the body and while recalling the spirits of the body back, once this is done, symbolically, one ties bracelets of cottons at the wrists of each other.
Fusion set dinner at Tangor restaurant.
​
Day 8. Luang Prabang – Pakse – Champasak (B/L/D)
​
Transfer to the airport for your flight to Pakse, departure at 10:40 and arrival at 12:20 (subject to change without prior notice from the airlines). Upon arrival at Pakse airport you will be met and greeted by your local Lao English-speaking guide in the arrival hall. Lunch at local restaurant.
In the afternoon, visit Vat Phou, the second UNESCO World Heritage site of the Lao PDR. Vat Phou was a part of the Khmer empire, centered on Angkor to the southwest, at least as early as the reign of Yashovarman in the early 10th century. Check in at the River Resort. Dinner at the hotel.
​
Day 9. Champasak Free Day (B/-/D)
​
Breakfast at the resort.
The day is free day at leisure.
We recommend spa treatments at Champasak Spa. (Guide and vehicle are at disposal.)
Dinner at the hotel
Day 10. Champasak - Pakse - Departure (B/-/-)
​
According to your flight schedule transfer to the airport for departure back to the UK.
​
The itinerary may be subject to change depending on circumstances.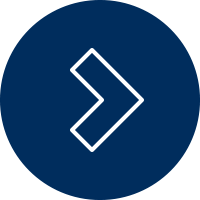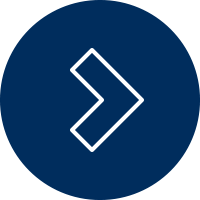 10 DAYS / 9 NIGHTS FROM £4,545 per person
based on 2 people travelling together
​
The price includes:
Domestic flight, boat tickets according to the itinerary.
Accommodation at the following carefully selected boutique hotels when available, based on twin/double occupancy:
​
Vientiane:
Settha Palace
​
Oudomxay:
Muang La Resort
http://www.muangla.com/index.php/en/
​
Luang Prabang:
Belmond La Residence Phou Vao
https://www.belmond.com/la-residence-phou-vao-luang-prabang/
​
Champasak:
The River Resort
https://theriverresortlaos.com/
​
Quality private air-con vehicles & experienced drivers for all transfers and sightseeing.
Experienced English-speaking local guides throughout the tour.
Entrance fees for all listed attractions.
Daily breakfast and lunch (without drinks) on tour days as stated in the itinerary (B/L/D) = (Breakfast/Lunch/Dinner).
​
The price does not include:
Return flights from the UK to Laos. Request a quote for flights.
Anything not specifically mentioned above
Visa fee for Laos
Tips to the guide and driver, porters and waiters
Travel insurance
Personal costs such as drinks, laundry, etc.
​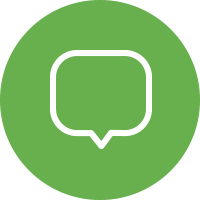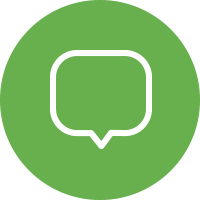 You have chosen to visit some remote areas of Laos where tourism is still in its infancy. We thank you for your open-mindedness and consideration. We are persuaded you will enjoy your time in these little visited parts of our beautiful country. We take this opportunity to inform you that you might occasionally face some situations when you may not be attended in a very professional manner simply because staffs have not necessarily been properly trained. In developing countries, it is an on-going concern which is being addressed by the relevant local and national authorities but we rest assured that tour guide will do his/her utmost to compensate the eventual weaknesses encountered here and there. We thank you for your understanding and look forward to your feedback.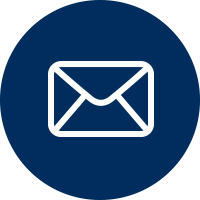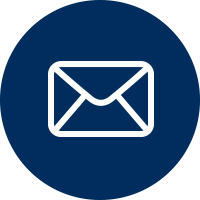 At Seven Senses Tours, the sky's the limit in terms of creating your next unforgettable experience. Our knowledgeable and experienced travel consultants are waiting to plan every last detail of your upcoming trip, so all that's left for you is to enjoy it.
We work Monday to Friday: 10am-6pm and we aim to respond to your query within one business day.
WHY BOOK WITH US ?
If you travel with us you will not just visit, you will experience your destination
Get in touch with the local culture, meet the people
​​
Immerse yourself in the sights, sounds, taste, and feel of your journey
​
Our guides strive to share real experiences with you
100% Tailor-made according to your interests, requirements and budget
Stay in hand picked boutique hotels with a local feel and character
​
Options from budget to luxury
Every little detail of your trip is carefully planned and managed throughout your journey​​
100% Financial Protection
Full supplier failure cover
​
Our travel consultants have travelled extensively and have a broad knowledge of, and passion for their destination countries
24/7 emergency UK and local contact numbers while abroad