Luxury Thailand Authentic Explorer
Explore Bangkok's small alleys, encounter wooden houses, guardian spirit signs, fresh markets, old communities and more. Discover the klongs in a long tail boat. Visit Bang Pa-In, the majestic former summer residence. Explore Ayutthaya, the ruins of the former capital of the Thai Empire. Head to the floating market to source ingredients for your upcoming cooking class at a local's house. Explore national parks around Pranburi, known to be the best elephant and gaur sighting place in Thailand, the only place where you can still spot elephants in the wild. Visit the WFFT Wildlife Rescue Centre, bathe an elephant, then head up north to explore Chiang Mai and it's surroundings, including interesting local villages.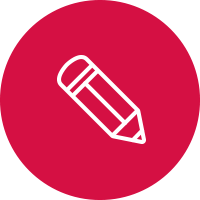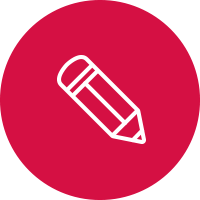 Our itineraries are suggestions and are fully customisable according to your needs, interests and budget.
Treat these itineraries as inspiration and one of our experts will create your uniquely tailored holiday with your requests in mind so that you can truly experience Thailand with Seven Senses.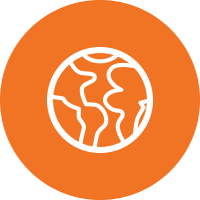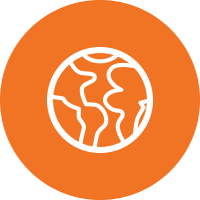 Day 1. Arrive Bangkok (-/-/-)
​
Meet your guide and driver for a private transfer to your hotel in Bangkok. The rest of the day is free at your own leisure.
Overnight at The Siam, Siam Suite room.
​
Day 2. Bangkok Klong Tour and Hidden Treasures (B/L/-)
​
After breakfast transfer to the pier and hop on a long tail boat for a khlong tour, a great way to observe local life along the canals and stop at a kind of local artist community; Khlong Bang Luang. Well preserved wooden homes more than a century old and historic but non-touristy temples join smaller art studios, vintage antique galleries, a few outstanding hole-in-the-wall noodle shops, a tiny guesthouse and several family-run cafes, convenience shops and barbers. The centerpiece of the Khlong Bang Luang community is Baan Silapin (Artists House), which occupies a traditional two-storey wooden building set beside the canal and centered around a 300-plus-year-old chedi.
We then head to Wat Arun, or Temple of Dawn, a Khmer-style Buddhist temple and major landmark on the west bank of the Chao Phraya River.
Second part of your day will focus on the discovery of some hidden natural treasures in the heart of Bangkok! First, we stop and visit Champa Temple, an ancient temple that was built more than 200 years ago. Its highlight is the embellishing porcelain at the gable end. We continue and stroll along the local green neighborhood, enjoy slow-paced life and beautiful canal views. We visit a beautiful traditional Thai house (only open on the weekend) and learn how to make traditional Thai vintage powder garland with the master – an ancient craftwork that has been practiced since the Ayutthaya era.
Time for a tasty local lunch prepared by the local community!
In the afternoon, you will learn how to make delicious Thai banana cake with the elder matriarch of the community. Her ingredients are mostly organic and fresh from her garden!
Return to your hotel in the late afternoon with the evening at leisure.
Overnight at The Siam, Siam Suite room.
​
Day 3. Bangkok - Bang Pa-In - Ayutthaya - Bangkok (B/L/-)
​
This morning, after breakfast, we will head to Bang Pa-In, home of the King's former summer residence. The palace dates back to the seventeenth century, pre-dating the establishment of Bangkok as the capital, although it did fall into disuse for a long period. All the buildings you see today date from its revival by King Rama IV in the 19th century. Today, the palace is only used infrequently, and then mostly for state occasions rather than as a royal summer residence. The residence is an interesting mix of different architectural influences, from European to Chinese.
After a short drive to the river, we hop on a long tail boat and cruise to Ayutthaya, our final destination of the day. Time to taste the local dishes in a local restaurant. Don't miss the excellent "roti", a kind of local pancake made of rice flour.
Founded after the fall of Si Satchanalai and Sukhothai, Ayutthaya flourished as the capital of the Thai Kingdom for 400 years until it was invaded and burned by the Burmese in 1767. It was then that the capital was moved to its present day site of Bangkok. The ruins of Ayutthaya are now a UNESCO World Heritage Site. Explore the ruins and active temples that still remain with your personal guide, including Wat Phanachoeng, Wat Yai Chai Mongkol and Wat Mahathat, Wat Phra Si Sanpet and Wat Ratchaburana temples.
Transfer back to Bangkok with an expected arrival time around 18.00 latest (depending on traffic).
Overnight at The Siam, Siam Suite room.
​
Day 4. Bangkok Walking Tour (B/L/-)
​
Visitors often see Bangkok as an enormous modern metropolis, full of expressways, massive department stores and skyscrapers, but there is an other (more hidden) side which clearly shows the origins of a people who still believe in traditions from years gone by. This morning you will be picked up by your guide at 06.45 to go on a special walking tour to explore hidden Bangkok.
We start at the famous Giant Swing (Sao Chingcha), originally used for Brahmanic ceremonies. In this neighborhood you will also see many shops selling large Buddha images and related religious products. From the Swing we walk to the Corrections Museum which was once the site of the Bangkok Remand Prison, an old and overcrowded penal facility located in the heart of Bangkok. In 1990 it was turned into a public park called Rommani Nart. Just across is Wat Suthat Thepwararam, a 200+ years old temple known for its unusual 'farang' statues. Afterwards we wander through small alleys, encounter wooden houses, guardian spirit signs, fresh markets (Along Soi Thesa), old communities (Phraeng Phuton) and more. At the city pillar you will learn more about Buddhism and local beliefs, ancient superstitions. Thai cities always house a pillar to host the guardian spirit or deity of the city!
Just around the corner stands Wat Phra Chetuphon, which is more commonly known by its old name of Wat Po. It was founded in the 17th century, making it the oldest temple in Bangkok. King Rama III enlarged the temple in 1832 and turned the temple into a center of learning, making it in essence Thailand's first university. Rama III is also responsible for the construction of the enormous reclining Buddha statue.
Time to enjoy a tasty local lunch in a riverside restaurant.
In the early afternoon, visit the famous Grand Palace. The Grand Palace Complex, which includes the Temple of The Emerald Buddha (Wat Phra Keow), is a "must" for every visitor to Bangkok. Within Wat Phra Keow is a fabulous Buddha image, carved from one piece of jade.
The visit ends with a well deserved foot massage before heading back to your hotel with the remaining of the afternoon at leisure. Overnight at The Siam, Siam Suite room.
​
Day 5. Bangkok - Floating Market - Thai Cooking Class - Pranburi (B/L/-)
​
After breakfast, we take the road to our next destination – Nakhon Pathom (about 2h drive). On arrival, you will be greeted by Mrs Aoy, your personal host for the day! Aoy is a passionate food lover who fully commits herself to every task at hand especially when it comes to preparing authentic and beautifully presented Thai dishes. Aoy lived abroad for 10 years and now works in the tourism industry. Since returning to Thailand, she has dedicated herself to teaching Thai cooking to foreigners and opening a restaurant in her home. Aoy lives on a lush, beautiful property on the banks of the Tha Chin River and uses fresh herbs and produce grown in the local community in her cooking.
You will first board a local boat and head to the authentic floating market of Don Wai where we will select the ingredients for today's class. The market is known for its wide variety of vegetables and Thai snacks. As you shop together, Aoy will show you regional fruit and vegetables at her preferred vendors in the market. After learning about the local produce and farming community you will board a boat that Aoy steers herself. Enjoy the river breeze and passing views of local homes and lush river vegetation during your 30 min boat ride to Aoy's tropical riverside home.
After your boat ride, you will be greeted with a welcome drink in the calm of Aoy's garden oasis. You will then join Aoy in her professional kitchen studio for your cooking class. In this hands-on cooking lesson you will learn to prepare from scratch two of Aoy's favorite Thai dishes. Aoy will share her deep knowledge of Thai herbs and spices and passion for cooking as you cook together in her studio kitchen that is also used by her other cooks for the restaurant she runs from her home. Be prepared to roll up your sleeves and chop vegetables, pound spices, and laugh as you cook together with this charming and fun-loving host!
Time to say goodbye to your friendly host and head to your next destination – Pranburi (about 2.5h drive). Pranburi is a quiet, but up-and-coming beach destination, ideal for those who are looking for an unspoiled beach and an opportunity to explore nearby natural wonders such as Kuiburi National Park – the only place in Thailand to spot wild elephants in their natural habitat! You will reach your beach hotel right before sunset. Evening is at leisure.
Overnight at Aleenta Pranburi, Palm Pool Residence room.
​
Day 6. Pranburi - Mangrove Forest - Kuiburi National Park (B/L/-)
​
Today you will enjoy some time walking through the largest protected mangrove forest in the country, located nearby Sam Roy Yod National Park, or the "Mountain of 300 Peaks". The park consists of dramatic limestone hills, mangrove forests, creeks and white sand beaches. This unique environment offers a large variety of wildlife and nature attractions. It is also a sanctuary of wildlife and various kinds of local and migratory birds. First stop at the Mangrove Forest Nature Trail (about 12kms, 0.5h drive from the hotel), a wooden walkway that allows visitors to walk through in the middle of a beautifully preserved natural mangrove forest. Many animals can be easily seen such as sea crabs, tropical birds or lizards. During high tide, various tropical fish can be seen only few meters away from the walking bridge.
Around 11.00, we take the road to Kuiburi National Park (80kms, about 1.5h drive). We will stop on the way in a hidden little piece of beach right next to a picturesque cliff – a very popular lunch area for locals! Your picnic box, prepared with organic vegetables, is not only delicious but also plastic-free to limit the impact on the environment.
Reach the national park by 14.00 and get introduced to your local ranger. All rangers come from the area and used to be farmers employed in the pineapple industry. Their English is very limited but your guide will have no difficulties in translating their enthusiasm about the park and their numerous inhabitants. Known to be the best elephant and gaur sighting place in Thailand, it is almost 99% sure visitors will see elephants any day! Wild mammals such as gaurs, golden jackals, leopards, deers, bantengs, langurs are also commonly spotted in the national park.
Around 17.00 we will head back to your hotel with the evening at leisure to review all the beautiful pictures taken along the day! Overnight at Aleenta Pranburi, Palm Pool Residence room.
​
Day 7. Pranburi - WFFT Wildlife Rescue Centre - Pranburi (B/L/-)
​
Early this morning (07.00) time to leave to your next destination: the WFFT Wildlife Rescue Centre (70kms, about 1h drive). Upon arrival you will then be assigned a dedicated guide for the day, who will give you a personal guided tour around. You'll see all of the 350 rescued animals at the Wildlife Rescue Centre, hear their stories and learn why they are living here.
Lunch and refreshments will be provided for you. You will eat with the staff and volunteers, and have the opportunity to meet them and discuss their work at the WFFT Wildlife Rescue Centre and Elephant Refuge and Education Centre.
After lunch, you will join our Elephant volunteers at the Elephant Refuge and Education Centre. You will meet and greet our elephants and learn about their individual stories and personalities, learn about the conservation issues that elephants face, and how they are exploited by tourist attractions, forced to carry lots of people and perform tricks – you will see none of this at our elephant refuge, where we value the elephant's natural behavior! You will walk with one of our elephants on her daily walk, and have the opportunity to give her a shower afterwards! You will then follow our volunteers on their feeding of the rescued animals, and get to see the bears and monkeys enjoy their meals.
Around 15.30 we will transfer you back to your hotel in Pranburi (70kms, about 1h drive).
Overnight at Aleenta Pranburi, Palm Pool Residence room.
​
Day 8. Hua Hin - Chiang Mai - Cooking at a Family Home in a Local Village (B/-/D)
​
After breakfast, transfer back to Bangkok (about 3h drive) to catch your flight to Chiang Mai, the cultural capital of Northern Thailand. On arrival meet your guide and driver for a private transfer to your hotel in town for check-in and refreshments.
This afternoon you will be picked up at 15.30 and transferred to a local village. The home you will be visiting belongs to the Raunkaew-Yanon family, who arrived in the area possibly on the back of an elephant, almost 150 years ago. They are a Lanna family, continuing the traditions of many generations in building their homes of teak wood and maintaining the natural surroundings in a way now rarely seen in Chiang Mai.
Of course this is not your average commercial cooking class as you will learn more about their culture, the way of living and the architecture of a traditional Thai house and rice barn. The family orchard has many types of fruit such as banana, mango, coconut, whilst the garden is filled with herbs for cooking. They also demonstrate their skills making a small bamboo basket.
You will cook traditional home cooked recipes with authentic Northern Thai flavours that are different from standard dishes offered in commercial cooking classes. Also you will select fresh ingredients from the garden to add to today's cooking extravaganza. Best of all you will have the opportunity to get to know a real Thai family, be their guest for the day and enjoy a delicious home cooked dinner with them! By 20.00 you will return back to your hotel.
Overnight at 137 Pillars House, Rajah Brooke Suite room.
​
Day 9. Chiang Mai (B/L/-)
​
Early departure (08.30) for a full day trip to a wonderful national park. We will start our exploration at the observatory where you will make a short nature walk through deciduous oak forests and mixed deciduous evergreen forests. Your guide will explain about the different forest types in the national park.
Walk to the national park headquarters where we will stop briefly at the tree nursery of FORRU, the forest restoration unit of Chiang Mai University. Meet with Khun Rattapol who can give you all background information about the Forest Restoration. After this chat we will embark on a nature walk through evergreen forests. You will hear the remarkable story of the giant fig tree and enjoy the towering trees, wild banana trees, ferns, Pandanus and various palms.
Picnic lunch at the headquarters. Continue to the top of Doi Pui where your guide will tell a famous legend while enjoying a light nature trail in an unspoiled environment. On the way back to Chiang Mai we make a quick stop at Montatarn Waterfall. Overnight at 137 Pillars House, Rajah Brooke Suite room.
​
Day 10. Chiang Mai - Markets and Temples (B/L/-)
​
Early pick up this morning at your hotel for arriving at 06.30 at Chiang Mai Gate Market, a traditional market where you will find fresh vegetables, fruit, fruit-shakes, spices, cooked chicken, fish, sweets, coffee and other food products. Our guide will let you sample some typical Thai snacks, appetizers! Of course the monks are making their alms rounds as well! Afterwards return to your hotel for breakfast.
Following breakfast, we take a 'songtaew' to the riverfront (& much larger) Worarot Market. Be ready for colorful flowers, unfamiliar smells and friendly crowds. Nearby textiles, hill tribe clothes, silks, hats and beads can be found as well. From the market we go to Thapae Gate, one of the four original city gates, where we will continue by "Samlor," or rickshaw. You have the opportunity to stop at Wat Chiang Mai, Wat Chedi Luang and Wat Phra Singh, during this cyclo tour. At the last temple you will meet an English-speaking monk for a chat.
Afterwards we will take you to the ancient city of Wiang Kum Kam. It is believed to be the earliest historical settlement in the Chiang Mai area established by Mon settlers. Archaeological remains excavated at the site include stone tablets with Mon inscriptions, pottery, earthenware moulds, and Buddhist sculpture, dating back to the 8th century Haripunchai era. We drive first to the small information center to get more background information about Wiang Kum Kam and afterwards will explore Wiang Kum Kam old style by horse cart, the perfect way to visit the sites.
Around noon our guide will take you to one of the forgotten corners of Wiang Kum Kam and serve you a special picnic lunch amongst the ruins. In our picnic basket there are all kinds of delicious sandwiches, salads, seasonal fruit, a bottle of wine, mineral water and more!
Following this feast it's time to say goodbye to Wiang Kum Kam and our guide will bring you back to your hotel.
Overnight at 137 Pillars House, Rajah Brooke Suite room.
​
Day 11. Departure (B/-/-)
​
Breakfast. Check out and transfer to the airport for your flight to your onward destination.
​
​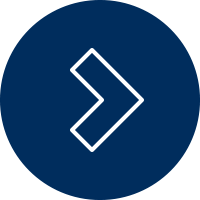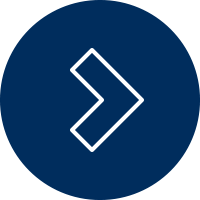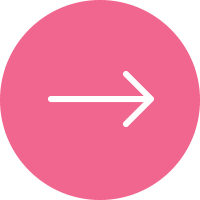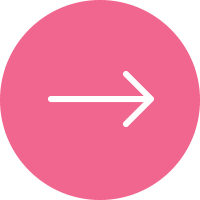 11 DAYS / 10 NIGHTS FROM £3,395 per person
based on 2 people travelling together
​
The price includes:
​
Accommodation on a twin-sharing basis in the luxury boutique hotels mentioned in the itinerary:
Bangkok: The Siam
Pranburi: Aleenta Hua Hin/Pranburi
http://www.aleenta.com/huahin/
Chiang Mai: 137 Pillar's House
http://137pillarschiangmai.com/en/
Domestic flight from Bangkok to Chiang Mai
Transfers and tours with local English-speaking driver guide in private air-conditioned vehicle
All entrance fees as mentioned in the program
Meals as mentioned in the program without drinks (B/L/D) = (Breakfast/Lunch/Dinner)
​
The price does not include:
Return flights from the UK to Thailand. Request a quote from us.
Anything not specifically mentioned above.
Optional tours, camera fees.
Tips to the guide and driver, porters and waiters.
Travel insurance.
Personal costs such as drinks, laundry, etc.
Peak season surcharges
WHY BOOK WITH US ?
If you travel with us you will not just visit, you will experience your destination
Get in touch with the local culture, meet the people
​​
Immerse yourself in the sights, sounds, taste, and feel of your journey
​
Our guides strive to share real experiences with you
100% Tailor-made according to your interests, requirements and budget
Stay in hand picked boutique hotels with a local feel and character
​
Options from budget to luxury
Every little detail of your trip is carefully planned and managed throughout your journey​​
100% Financial Protection
Full supplier failure cover
​
Our travel consultants have travelled extensively and have a broad knowledge of, and passion for their destination countries
24/7 emergency UK and local contact numbers while abroad