Mayan Community Glamping Trek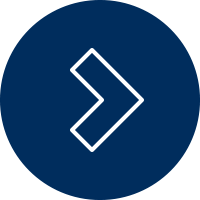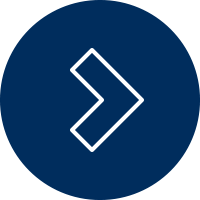 Visit Antigua then hike from Antigua to Lake Atitlan staying in luxury camps on the way with beautiful views. Enjoy a coffee tour, visit villages around Lake Atitlan, and discover Chichicastenango market, one of the most colourful native markets in Latin America.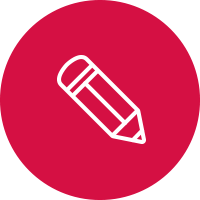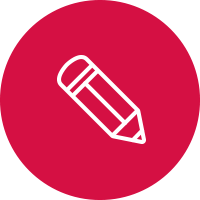 Our itineraries are suggestions and are fully customisable according to your needs, interests and budget.
Treat these itineraries as inspiration and one of our experts will create your uniquely tailored holiday with your requests in mind so that you can truly experience Guatemala with Seven Senses.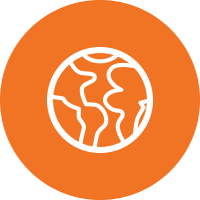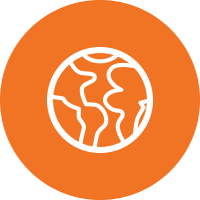 Day 1. Arrive Guatemala - Transfer to Antigua (-/-/-)
​
Welcome to Guatemala. Your guide and driver will meet you at the airport for your transfer to your hotel in Antigua. Antigua is among the world's best conserved colonial cities in the Americas. It is a magical and captivating small town that makes you feel time might have stopped 300 years ago. From its colonial architecture to its beautiful surroundings; strolling through town on the cobblestone streets you will experience the splendours of ancient times!
​
Day 2. Morning at leisure & transfer to San Andres Itzapa (B/L/D)
​
Your trek to Lake Atitlan starts in the small town of Andres Itzapa, famous as one of the home of one of the shrines to the Maya deity "San Simon or Maximon". Every day the mysterious San Simon is visited by locals and travelers to ask for favours like good health, success in business and finding love.
After the visit, a short drive will take you to the trailhead where you will begin to "warm up" with a half day trek to Terra camp. You will ascend out of vegetable and fruit plantations into lush Guatemalan cloud forest, topping out at nearly 8,400 ft. Acatenango Volcano, the highest in the Antigua Valley, looms overhead as you begin to descend through thick forest until we reach a beautiful, grassy saddle between two mountain peaks. Awaiting us there is Terra Camp with a warm fire, delicious dinner and a cozy bed.
​
Day 3. Hike to Fuego camp (B/L/D)
​
Another day of trekking in the beautiful Guatemalan highlands finishing in the shadow of Fuego Volcano, one of the world's most active volcanoes that's been erupting regularly since the Spanish conquest. With any luck, it will light up the night sky with plumes of molten lava!
Rising before the sunrise today is well worth it as you will be greeted by glowing green mountain peaks and rich Guatemalan coffee served at your tent! After breakfast, the first few hours of trekking takes you up nearly 1,000 ft / 300 m as you climb into a protected area before beginning a long descent through forest and agricultural fields into the La Vega River valley, more than 3,000 ft / 915 m below. Following lunch, you will cross a hanging foot bridge over the river before a challenging yet spectacular afternoon 2,000 ft / 600 m climb up through pine forest and local coffee farms to arrive at Fuego Camp by late-afternoon. Upon arrival, the camp staff will meet you with warm towels to clean up and a welcome drink. Relax around the campfire, and take in the panoramic view that includes a front row seat to the fireworks from Fuego Volcano. A local women's group will show you how to make traditional Guatemalan blue corn tortillas by hand before dinner.
​
Day 4. Hike to Agua camp & Mayan villages (B/L/D)
​
Today you'll reach the highest point on the trek with stunning views of Guatemala's volcanoes. You'll also meet local farmers tending their fields and visit a women's weaving cooperative.
After breakfast, trek to the highest point on our journey, just over 9,040 ft / 2,755 m. You will follow a pristine ridgeline with panoramic views of six volcanoes and cloud forest that reveals unique plants and birds. Along the way, you will have the opportunity to talk with local farmers tending their terraced fields and learn about traditional agricultural practices. A long, gradual descent leads you to the trail lunch location (and short siesta) before you finish the day by walking into Agua Camp, named in honour of Lake Atitlán, which can be seen shimmering in the distance below camp. After relaxing in camp for a while, we venture into the local Mayan community of Chuinimachica to visit a women's cooperative that specializes in traditional weaving. Backstrap weaving is an ancient art practiced for centuries in Guatemala and still used to weave fabric for clothing and other household textiles. Mayan women pass from generations to generations how to dye threads using natural products.
​
Day 5. Hike to San Antonio Palopo on Lake Atitlan (B/L/-)
​
This is the final day of the trek where you reach Lake Atitlan, the "most beautiful lake in the world". You'll also enjoy a coffee tour prior to descending the hills down to the lake.
The final day of the trek begins with a 2,500 ft / 760 m descent into the La Madre Vieja River valley that weaves through a patchwork of traditional agricultural fields and small villages. Once in the valley, you will visit a picturesque coffee farm to learn about the planting, harvesting and processing of small-batch specialty coffee (and of course, sample some as well). Following the coffee tour, you will cross the river on another hanging footbridge before a short ascent that takes us up to the rim of Lake Atitlán with expansive views of the water below and three massive volcanoes that surround it. From there, a final descent through terraced fields of flowers and vegetables takes you to the lakeside village of San Antonio Palopó to conclude the trek. After a short rest, you will be transferred to Panajachel's main dock for a boat transfer to your hotel.
​
Day 6. San Juan & Santiago village tour (B/L/-)
​
After breakfast, your local guide will meet you at the lobby of your hotel for a boat transfer to San Juan village. You will visit this amazing town and learn about ancient Mayan weaving techniques.
Along the shores of Lake Atitlan there are twelve indigenous villages, each named after one of the twelve apostles. Today you'll visit two of the villages, each very unique and different. San Juan la Laguna, famous for its naïf-style art galleries, colourful town murals and woman's weaving cooperates which utilise natural dyes in their Mayan textiles. The village is very well cared for and an excellent example of how sustainable community tourism which benefits the community can be successful. After exploring San Juan, you will be transferred to Santiago by boat. Enjoy lunch followed by a tour of the town including visiting Maximon, the simple local church, the market and simply soaking up the atmosphere of this lively lakeside town. Santiago (St. James), is the largest village on the lake and most famous as the home of Maximon, a pagan saint who drinks moonshine and smoke cigars (Maximon is another name for San Simon, who you visited at the beginning of the trip in San Andrés Itzapa. There are many shrines for Maximon/San Simon but the most famous are in San Andrés Itzapa, Santiago and Zunil). Maximon is visited every day by locals, healers and tourists asking for favours.
After the tour, transfer back to your hotel by boat.
​
Day 7. Chichicastenango market tour & transfer to Guatemala city (B/L/-)
​
After breakfast your guide will meet you at the lobby of the hotel for your transfer to Chichicastenango. Chichicastenango its home to what is surely the most colourful native market in the Americas. Market days are held every Sunday and Thursday, and draw not only the K'iche' Maya of the surrounding region, but vendors from all over Guatemala, representing many of Guatemala's linguistic groups such as Mam, Ixil, Kaqchikel and others. Each hawks his or her products in a riotous cacophony of colour, dialects and costumes, smoke, and smells. On arrival your guide will take you to the Santo Tomas church which is an important and iconic monument for the indigenous and Mayan history itself. If you're lucky you will also witness special ceremonies and a mix of religions. Lunch is included at a local venue. After lunch, transfer to Guatemala City.
​
Day 8. Departure (B/-/-)
​
Enjoy a delicious breakfast at your hotel. When you are ready your driver will transfer you to Guatemala City airport for your international departure flight. Depending on your departing flight, tours of Guatemala City's attractions can be arranged – Ixchel Mayan Textile Museum, the Historic District and Avenda Sexta (6th ave pedestrian street), Popol Vuh Museum and more.
​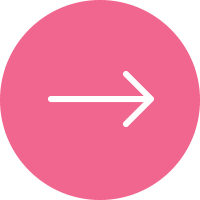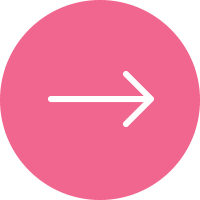 8 DAYS / 7 NIGHTS FROM £2,050 per person + flights
based on minimum 2 people travelling together
​
The price includes:
​
Accommodation, Meals as described (B/L/D=Breakfast/Lunch/Dinner), Private boat transfers,
Land transfers on a private basis
​
The price does not include:
Return flights from the UK to Guatemala. Request a quote from us.
Anything not specifically mentioned above.
Optional tours, camera fees.
Tips to the guide and driver, porters and waiters.
Travel insurance.
Personal costs such as drinks, laundry, etc.
Peak season surcharges
WHY BOOK WITH US ?
If you travel with us you will not just visit, you will experience your destination
Get in touch with the local culture, meet the people
​​
Immerse yourself in the sights, sounds, taste, and feel of your journey
​
Our guides strive to share real experiences with you
100% Tailor-made according to your interests, requirements and budget
Stay in hand picked boutique hotels with a local feel and character
​
Options from budget to luxury
Every little detail of your trip is carefully planned and managed throughout your journey​​
100% Financial Protection
Full supplier failure cover
​
Our travel consultants have travelled extensively and have a broad knowledge of, and passion for their destination countries
24/7 emergency UK and local contact numbers while abroad