Meili Snow Mountain to Danxia Landform
This is a wonderful tour for wildlife and nature exploration.
​
The trip will start in Chengdu. Visit the Panda Reserve, then fly to Zhongdian at the Tibetan Plateau. You will partly follow the same trail that pilgrims take on their way to Mt. Kawagebo. The scenery on the way is breathtakingly beautiful. This hiking will take us to one of most scenic areas in China. The best season for visiting Mt.Kawagebo (6,740m) is in the fall when there are more clear days. The glacier at the foot of the peak extends 11,000 feet downward to a surprisingly low altitude, seeming to plunge into the Lancang (Mekong) River. Tucked away at the foot of Mt. Kawagebo, one of Tibet's most sacred mountains, is the stunningly beautiful and isolated village of Yubeng. With the exception of the occasional mountain climbing expedition and Buddhists on a pilgrimage to the mountain and sacred waterfall a half-day's walk away, Yubeng is rarely visited by outsiders. The villagers' timeless way of life - herding yak, working the fields and fetching water from the nearby glacier stream - has changed little over the centuries.
The other highlights of the tour are a visit to the Cizhong Christian Church, the Golden Sunb-Nose Monkey nature reserve in Tachen, the Danxia Landform in Liming and the old town of Lijiang.
Hiking: 5-6 hours per day for 5 days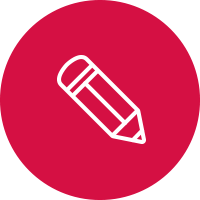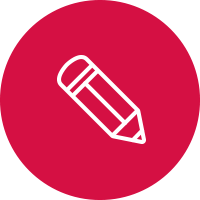 Our itineraries are suggestions and are fully customisable according to your needs, interests and budget.
Treat these itineraries as inspiration and one of our experts will create your uniquely tailored holiday with your requests in mind so that you can truly experience China with Seven Senses.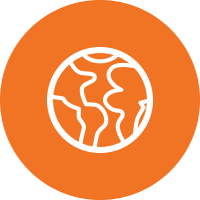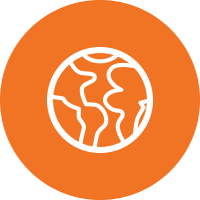 Day 1. Arrive Chengdu (-/-/-)
​
Arrive Chengdu. In the evening wander around the local market and the street bars area known as Jinli, purchase local delicacies for yourselves and enjoy the pace of life with local people.
​
Day 2. Chengdu - Zhongdian (Shangri-La) (altitude: 3,300m) (B/-/-)
​
In the morning, your first stop will be the Chengdu Research Centre of Panda Breeding to have a chance to interact with the pandas. Today, we will enjoy a local Hot Pot for lunch, and visit Wenshu Temple in the afternoon, where you can spend some time relaxing in its tea house, enjoy a cup of tea and absorb the special atmosphere of Chengdu. In the evening, transfer to the airport and fly to Zhongdian in Yunnan province.
​
Day 3. Zhongdian (Shangri-La) - Feilaisi Temple (altitude: 3,400m) (B/-/-)
​
Early in the morning we will depart for a 7 hours drive to Feilaisi Temple. On the way we will have many photo stops, we will not only pass by some picturesque Tibetan villages, but the horse-hoof shaped Bend and Baima Snow Mountain (4,200m). It is one of the most important bio-diversity sites for the Great Rivers Project sponsored by the Nature Conservancy. Tonight you will stay nearby Feilaisi Temple, where we can see the 13 Peaks of Meili Snow Mountain if the weather is clear enough.
Day 4. Feilaisi Temple - Mingyong Glacier - Xidang Village (altitude: 2,700m) (B/-/-)
4hrs hiking
​
Visit Feilai Monastery then drive to Mingyong village – the start point of today's trek. An easy 2 hours walk leads up to the Taizi temple, from where you will have a first stunning view of the Mingyong Glacier. Continue further up to the Lianhua temple, then down to Mingyong village. From here we will drive to Xidang, where we will be able to have a dip in a hot spring spa.
​
Day 5. Xidang Village - Yubeng Village (altitude: 3,050m) (B/-/-)
18km/7hrs hiking
​
Today's first trekking section takes us 4 hours or so to climb up to the Yakou pass at 3,700m in the virgin forests. After a picnic at the summit, we will descend to the isolated village of Yubeng. Yubeng is a secluded small Tibetan village tucked away at the foot of Meili Snow Mountain in Deqin county, the northwestern corner of Yunnan Province. It is only accessible by foot or horse/mule.
​
Day 6. Yubeng Village - Base Camp - Yubeng Village (altitude: 3,700m) (B/-/-)
18km/7hrs hiking
​
In the morning, we will trek to Base Camp (3,700m). It will take about 3hrs to the mountain pass (3,500m/11,480ft) in the virgin forests. Then one hour trekking down along the horse-road from the mountain pass, we reach the Base Camp. From here you will have a beautiful open view of the surroundings.
​
Day 7. Yubeng Village - Sacred Waterfall - Yubeng Village (altitude: 3,400m) (B/-/-)
14km/4hrs hiking
​
After breakfast we will hike to the Sacred waterfall (3,400m), from which Yubeng got its name. It is a 5-hour roundtrip trek from Lower Yubeng. Buddhists on a pilgrimage to the area circumambulate the waterfall 13 times with the belief that this act will erase all sins from this life. In the early afternoon we'll head back to the village lodge, visiting sacred sites along the way.
​
Day 8. Yubeng Village - Yanmen Town (altitude: 2,000m) (B/-/-)
21km/5hrs hiking
​
Today we will spend the whole morning walking down Yubeng Valley along Yubeng River which flows all the way into the Mekong. The altitude drops to 1,900m, causing quite different views on the way. Have lunch in Ninong village (1,900m), then drive 2 hours to Yanmen (also called Cizong) village, visiting Cizhong Christian Church built by French missionaries at the end of the nineteenth century.
​
Day 9. Yanmen Town - Weixi - Tacheng Town (altitude: 1,850m) (B/-/-)
​
Today we will drive for most of the day (approx. 7 hours) to Tacheng Town. On the way, we will pass by Tongluo Lisu village and Kangpu Monastery in the Mekong Gorge.
​
Day 10. Golden Sunb-Nose Monkey nature reserve and Danxia Landform (B/-/-)
​
We will drive to the Golden Sunb-Nose Monkey nature reserve. Their human-like features have made them the subject of legends in China. From here we will drive 1.5 hours to Liming. Liming is home to the red sandstone karst mountains called Danxia Landform. We will visit a Lisu village on the way and take a 4 hours hike around the beautiful Danxia Landform.
​
Day 11. Liming - Lijiang (B/-/-)
​
An optional rock climbing activity could be arranged this morning. Later, we will drive to Lijiang via the Stone Drum Town or Shigu Ancient Town where you can see the stunning First Bend of the Yangtze River. The name of Shigu comes from the drum that commemorates a 16th-century Naxi victory over a Tibetan army. Visit the Iron Chain Bridge, then continue further on to Lijiang.
​
Day 12. Lijiang - Chengdu (B/-/-)
​
Free day for you to wander around Lijiang old town. Evening flight to Chengdu.
​
Day 13. Departure (B/-/-)
​
According to your flight schedule you will be transferred to the airport.
Board your flight towards the UK.
​
Click here to view detailed itinerary >>>
​
The itinerary may be subject to change depending on circumstances.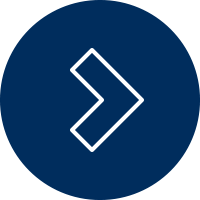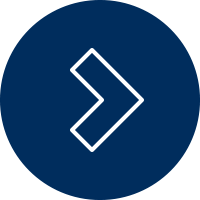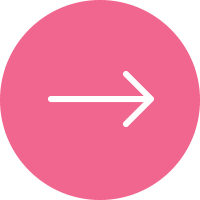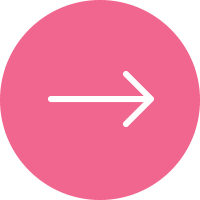 13 DAYS / 12 NIGHTS FROM £2,070 per person + international flights
based on 2 people travelling together
​
The price includes:

Local transportation: A private vehicle will accompany us for the entire tour. While we are trekking, our vehicle will transfer our food and luggage to the appointed site or hotel and wait or
meet us at the end of the trekking tour if necessary.
Equipment as required: Horse to carry the luggage, water (4 liters per person per day),
2-way radios, compass , first aid kit, GPS
Leader: Experienced English-speaking tour leader and one or more service persons along the trip as needed.
Entrance fees: All first-entrance tickets to the tourist spots mentioned in the itinerary.
Accommodation: 3-star hotels in the big cities, twin share clean hotel/hostel in the small counties or villages, occasionally private homes if indicated, and tents in the desert and at certain unique camping spots mentioned in the itinerary.
Meals: Breakfast, with some simple picnic lunches while trekking.
Extra staff (only needed when the area we will trek to is non-residential and not accessible for any vehicles): horse or camel or yak and porter to carry food and all supporting equipments.
​
The price does not include:
Return flights from the UK to China
Anything not specifically mentioned above
Visa fee for China
Travel insurance
Personal gear required: if camping, a sleeping bag sufficiently warm to protect against minus 20°C (-4°F) in Jan-March, against -10°C or -5°C (14°F- 23°F) in April and May, against 0-5°C (32°-41°F) in June. Also: hiking boots; raincoat; cap; camera; sun-cream; sun-glasses; pocket knife; day-pack, etc.
Expenses of a personal nature: favorite snacks, soft drinks, laundry , local or long-distance calls, etc.
Tips to tour guide and driver, and other service staff like cook, horsemen
(recommended USD10-15/guest/day).
Any service persons to carry personal belongings while trekking (although this can be arranged, it should be unnecessary - participants should find that trekking with a single day-pack for personal items should suffice.)
Supplementary trips, entrance fees and services not mentioned, and extra costs due to unforeseen circumstances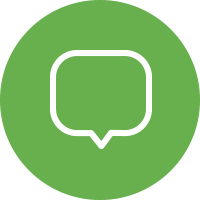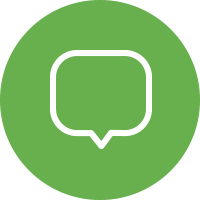 Package price with 4 star hotels in big cities, the best lodging places in small villages and full board: £2,575
Package price with 5 star hotels in big cities, the best lodging places in small villages and full board: £3,820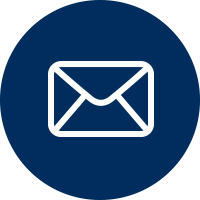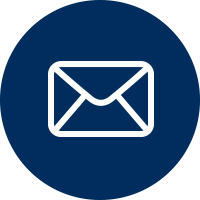 At Seven Senses Tours, the sky's the limit in terms of creating your next unforgettable experience. Our knowledgeable and experienced travel consultants are waiting to plan every last detail of your upcoming trip, so all that's left for you is to enjoy it.
We work Monday to Friday: 10am-6pm and we aim to respond to your query within one business day.
WHY BOOK WITH US ?
If you travel with us you will not just visit, you will experience your destination
Get in touch with the local culture, meet the people
​​
Immerse yourself in the sights, sounds, taste, and feel of your journey
​
Our guides strive to share real experiences with you
100% Tailor-made according to your interests, requirements and budget
Stay in hand picked boutique hotels with a local feel and character
​
Options from budget to luxury
Every little detail of your trip is carefully planned and managed throughout your journey​​
100% Financial Protection
Full supplier failure cover
​
Our travel consultants have travelled extensively and have a broad knowledge of, and passion for their destination countries
24/7 emergency UK and local contact numbers while abroad