Mentawai Tribe Adventure & Java - Bali Overland
Padang, West Sumatra - Siberut Island - Padang - Yogyakarta - Borobudur - Dieng Plateau - Prambanan - Surabaya - Bromo - Mt. Ijen - Bali
​
​Visit the Mentawai tribe's village on Siberut Island off West Sumatra. Explore their daily activities such as hunting, fishing, making sago powder, and stay at a native's house. Head to Java, tour Borobudur & Prambanan temples, then go trekking at Mt. Bromo and Mt. Ijen.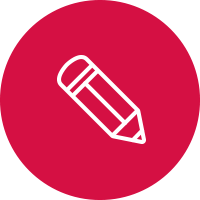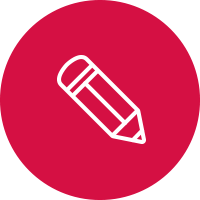 Our itineraries are suggestions and are fully customisable according to your needs, interests and budget.
Treat these itineraries as inspiration and one of our experts will create your uniquely tailored holiday with your requests in mind so that you can truly experience Indonesia with Seven Senses.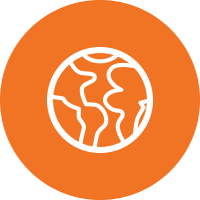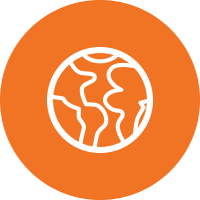 Day 1. Arrive Padang, West Sumatra, Indonesia (-/-/-)
​
On arrival at Padang airport your guide will meet you and transfer you to your accommodation.
The rest of the day is free to relax.
​
Day 2. Padang - Siberut Island (B/L/D)
​
Board your boat in Muara Harbor at 6 am and sail to Muara Siberut.
After arrival at Muara Siberut we will have to report to the local police station. Lunch, then take a small boat to the local village (about 2 hours). Stay overnight at a local house.
​
Day 3. The Mentawai Tribe's Village (B/L/D)
​
Today, explore the daily activities of the Mentawai Tribe such as: hunting, fishing, making sago
powder (one of the main foods of the Mentawaian Tribe). If we are lucky we might see one of the traditional dances of the Mentawai during their ceremonies in the evening. Overnight at native's house.
​
Day 4. Walk to Sakalio Village (B/L/D)
​
In the morning free to enjoy the village with the native people, then walk with them to village (Sakalio) about 2,5 hours away. Overnight at native's house.
​
Day 5. Sakalio Village (B/L/D)
​
Explore the natives' activities at Sakalio such as: how they make loin clothes from the bark of a tree,
make tattoos, bow and poison arrow, etc. Overnight at native's house.
Day 6. Sakalio Village - Muara Siberut - Padang (B/L/-)
​
After breakfast take a small boat to Muara Harbor then sail back to Padang at 3 pm (about 3 - 3,5 hours). Arrive in Padang, transfer to your hotel for overnight stay.
​
Day 7. Padang - Yogyakarta (B/-/-)
​
Transfer to Padang airport for your flight to Yogyakarta.
On arrival at Yogyakarta airport, meet with your guide, then transfer to your accommodation.
​
Day 8. Borobudur - Dieng Plateau (B/-/-)
​
Early morning departure for a full day Borobudur and Dieng Plateau tour. Visit Mendut & Borobudur temples. Mendut is a Buddhist temple that is thought to have acted as a way-point on the road to Borobudur. Borobudur is a Buddhist stupa and temple complex dating from the 8th century, and a UNESCO World Heritage Site. This is one of world's truly great ancient monuments, the single largest Buddhist structure anywhere on earth, and few who visit fail to be taken by both the scale of place, and the remarkable attention to detail that went into the construction. Later we continue driving passing through tea & tobacco plantations along the road between Parakan - Temanggung and visit Telaga Warna, a lake, that due to a natural phenomenon changes it's colours. At times it is green, yellow, purple or even taking the colors of the rainbow. This phenomenon occurs because of the high sulfur content in these waters, so that when the sun hits the water, it reflects in varied colors. Visit Sikidang Crater and the oldest Hindu Temple complex in the area. Lunch will be served at local restaurant. Return to hotel.
​
Day 9. Yogyakarta City Tour - Prambanan (B/-/-)
​
After breakfast at the hotel, start the day with a Yogyakarta city tour visiting Yogyakarta Palace, Water Castle, and a batik and silverware home industry. After that continue to visit Prambanan Temple, a UNESCO World Heritage Site with a collection of massive Hindu temples built by the Mataram Kingdom, rulers of central Java. Originally there were 240 temples in the complex but many of them have deteriorated or been looted leaving just scattered stones. Back to Yogyakarta and overnight at your hotel.
​
Day 10. Yogyakarta - Surabaya - Bromo by Train (B/-/-)
​
After breakfast, transfer to Tugu train station and depart by train to Surabaya. On arrival in Surabaya, meet with your local guide, who will transfer you to your hotel in the Bromo area. Lunch at a local restaurant en route.
​
Day 11. Bromo Sunrise Tour - Ketapang (B/-/-)
​
At 4am a 4WD will take you to one of the world's most famous viewpoints at Mt. Pananjakan (2,750 m) on the rim of
the Tengger caldera to enjoy the sunrise breaking over the volcano cones including Mt. Bromo and an active Mt. Semeru in the background. The views are breathtaking. We continue across the sand sea to the active Mt. Bromo volcano and climb the 2245 steps to visit the crater (2,500 m). A horseback ride, then the 4WD will bring you back to the lodge for breakfast. After a break, drive to Banyuwangi / Ketapang. Lunch at local restaurant en route.
Day 12. Ijen Trekking - Ketapang Harbour - Gilimanuk Harbour - Bali (B/-/-)
​
We rise very early for our Mt. Ijen (2,400 m) excursion. This volcano offers a savannah landscape, ruggedly
beautiful panoramas, grand hiking, and a placid, brightly yellow crater-lake. Near the summit of Mt. Ijen is a gorgeous crater filled with a haunting turquoise-blue lake with its surface streaked in the wind blown patterns of yellow sulfur vapor. Afterwards rejoin your car and drive back to the hotel. At check out time, drive to the harbor of Ketapang to take the ferry to Bali Island. On arrival in Gilimanuk harbor Bali, you will be driven to your accommodation in Bali or transferred to the airport for your flight home. Lunch at local restaurant en route.
​
The itinerary may be subject to change depending on circumstances.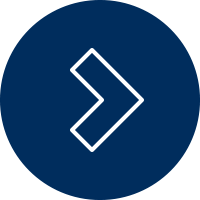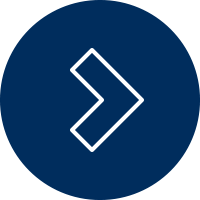 12 DAYS / 11 NIGHTS FROM £2,295 per person
based on 2 people travelling together
​
The price includes:

Domestic flights and boat tickets according to the itinerary.
Hotel accommodation on a twin-sharing basis in 4 star hotels according to local standards or other accommodation as mentioned in the itinerary incl. boats and lodges, accommodation at Native's House during Mentawai Tour.
Quality private air-con vehicles & experienced drivers for all transfers and sightseeing, boat, motorized canoe during Mentawai Tour.
National Park Ranger of Bukit Lawang National park.
Porter during Mentawai Tour.
During Mentawai Tour, all food brought from Padang, along the journey on the island the food is carried by
porters and cooked by guide with help by his crew.
Experienced English-speaking local guides throughout the tour.
Entrance fees for all listed attractions.
Breakfast at the hotels only, full board during Mentawai Tour. Additional cost for full board including picnic lunches and brunches outside Mentawai Tour.
Horseback riding in Bromo.
Jeep in Bromo.
​
The price does not include:
Return flights from the UK to Indonesia.
Anything not specifically mentioned above
Visa fee for Indonesia
Tips to the guide and driver
Travel insurance
Personal costs such as drinks, laundry, etc.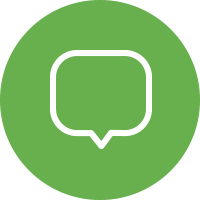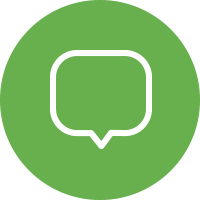 Peak Season Package Price from £2,710 per person
Mentawai accommodation: Native's House - Very very simple and traditional house
WHY BOOK WITH US ?
If you travel with us you will not just visit, you will experience your destination
Get in touch with the local culture, meet the people
​​
Immerse yourself in the sights, sounds, taste, and feel of your journey
​
Our guides strive to share real experiences with you
100% Tailor-made according to your interests, requirements and budget
Stay in hand picked boutique hotels with a local feel and character
​
Options from budget to luxury
Every little detail of your trip is carefully planned and managed throughout your journey​​
100% Financial Protection
Full supplier failure cover
​
Our travel consultants have travelled extensively and have a broad knowledge of, and passion for their destination countries
24/7 emergency UK and local contact numbers while abroad