Mongolia - South to North
After Ulaanbaatar, head to Baga Gazriin Chulu, then continue to Tsagaan Suvarga (White Stupa), then Yoliin Am Valley, the Bayanzag, also called as Flaming Cliffs, the magnificent Khongoryn sand dunes, the Orkhon Valley, the Tsenkher Hot Springs, Khorgo Terkhi National Park, Tsagaan Ovoo, and the Khuvsgul Lake.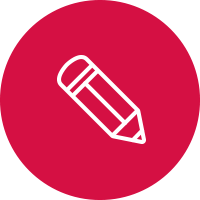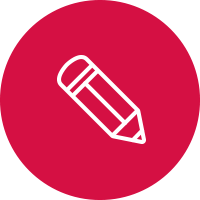 Our itineraries are suggestions and are fully customisable according to your needs, interests and budget.
Treat these itineraries as inspiration and one of our experts will create your uniquely tailored holiday with your requests in mind so that you can truly experience Mongolia with Seven Senses.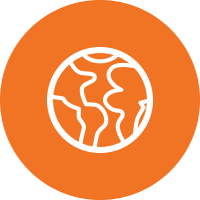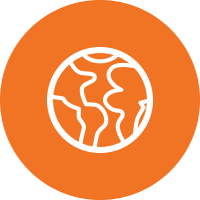 Day 1. Arrive Ulaanbaatar (-/L/D)
​
Welcome to Mongolia. Arrival at Chinggis Khaan International Airport in Ulaanbaatar, the capital city of Mongolia. Our guide and driver will welcome you at the airport and take you to the hotel.
In the afternoon, sightseeing in Ulaanbaatar. Visit the Gandan Monastery, a historical and spiritual place in the city, where you can see a 26.5 m high statue of Migjid Janraisig.
After having lunch in one of the outstanding Mongolian restaurants, visit the National History Museum and the Genghis Khan Square in front of the Mongolian Parliament.
Dinner in a local restaurant.
​
Day 2. Ulaanbaatar - Baga Gazryn Chuluu, 250 km (B/L/D)
​
After breakfast you will leave Ulaanbaatar and depart towards Baga Gazriin Chuluu.
Have lunch in the steppe on the way to Baga Gazryn Chuluu. Baga Gazriin Chuluu is a 15km long and 10 km wide stone massif, located 30 km southeast of Adaatsag sum. The highest point is Tahilgat Mountain at 1,768 m in the northwest part of the stone massif. Over 20 kinds of medicinal herbs and many species of animals such as wild sheep, ibex and marmot exist here. Surtiin am is one of many beautiful places in Baga gazriin stone massif. This is a narrow canyon with asp, birch, white whicker and elm trees, the ruin of a stone temple and site of 2 yurts where monks lived and meditated since the 17th century. Have dinner in the steppe. Take a good rest in a Wonder American tent.
​
Day 3. Baga Gazriin Chuluu - Tsagaan Suvarga, 200 km (B/L/D)
​
After breakfast depart to Tsagaan Suvarga (White Stupa), located in Ulziit Soum, Dundgobi aimag. The name Tsagaan Suvarga has been given by local people to the impressive and legendary cliff which eroded in the past 10 million years. The natural history of the cliff indicates different times by its coloured layers. It is interesting to see the sheer slope, facing east, which, from a distance seems to be the ruins of the ancient city.
Picnic lunch will be served in the steppe. Dinner and accommodation in a ger camp.
​
Day 4. Tsagaan suvarga - Yoliin am - Bayanzag, 220 km (B/L/D)
​
After breakfast depart to Yoliin Am. In 1965, before the creation of Gurvan Saikhan National Park, a small 69 square km (26,64 square mile) area around Yoliin Am Canyon was already a protected area. Yoliin Am is located about 60 kilometres southwest of Dalanzadgad, in the mountains of Züün Saikhan. The bearded vulture, Yol in Mongolian, gave its name to the Yoliin Am Valley, the Gorge of Bearded Vultures. Located at an altitude of 2,500 metres, Yol Canyon forms a gorge that is so deep and so narrow, that only two people can pass next to each other. The water forms four small waterfalls. Although the sun shines a lot in this region, the canyon remains dark, so that in the bottom, a part of the river remains covered by a thick layer of ice nearly all year long.
Lunch on the way to Bayanzag.
After lunch we will continue to Bayanzag, also called as Flaming Cliffs (Flaming Rocks). This is a region in the Gobi Desert of significant fossil finds. American paleontologist Roy Chapman Andrews gave this region its name, the Flaming Cliffs after he had visited in 1920. The area has become especially famous as the first site of dinosaur eggs. Other finds in the area include the remains of a velociraptor. The rocks glow in an orange color, hence the name Flaming Cliffs.
Dinner and overnight in a ger camp.
​
Day 5. Bayanzag – Khongoryn Els, 150 km (B/L/D)
​
After breakfast depart to the magnificent Khongoryn sand dunes also called Duut Mankhan, singing dunes. Some are up to 800 metres high. The dunes cover an area of approximately twenty kilometres wide and hundreds of kilometres long. It is an intense climb to the top of the sand dunes. Three steps up, then you drop two steps. The reward at the top however is an incredibly beautiful view of the desert. You can also take a ride on a camel in the evening.
Picnic lunch on the way. Dinner will be served on the steppe.
Overnight in a Wonder American tent with beautiful view of the dunes.
​
Day 6. Khongoryn Els - Guchin-Us, 180 km (B/L/D)
​
The Black mountain lies in Bogd soum of Ovorkhanghai province and is known as Tevsh. There are a number of petroglyphs around the mountain, most of which describe various animals, hunters, livestock husbandry and daily life of people. Nevertheless, not only animals like deer, ibex, horse, camel and dog were carved on the stone, but also gravid ibex, couple deers /buga iliitei/ and male sex of cow and horse were described vividly.
Have a picnic lunch in the steppe.
Tonight you will stay with a nomadic family in the Gobi Desert who will also prepare a traditional dinner.
​
Day 7. Guchin-Us – Orkhon Valley, 300 km (B/L/D)
​
After breakfast continue to the Orkhon Valley which sprawls along the banks of the Orkhon River in Central Mongolia, inscribed by UNESCO in the World Heritage List as representing evolution of nomadic pastoral traditions spanning more than two millennia. This natural and cozy spot, bordering a protected reserve allows for a delightful experience of the nomadic life in the ger. Lunch in a local canteen. Dinner and overnight in a geolodge.
The luxury yurt camps in the geolodge are nomadic flexible structures, allowing to move locations from season to season.
The features:
- The ecological aspect on the one hand; no showers, replaced by a hot towel service, as well as dry toilets, provide a more intelligent and thrifty management of water.
- The participatory aspect of pastoralist neighbors on the other; all the activities are done with the help of proactive local families
- These camps were decorated with the work of craftsmen and local NGOs (yurts, wood, felt, tent)
Stay in one of cozy gers and relax with the Step & Spa body treatment : a refined service of steamed towels perfumed with essential oils, to ensure that every guest feels like at their homes.
​
Day 8. Orkhon Valley – Tuvkhun Monastry, 80 km (B/L/D)
​
After having breakfast, we immediately discover one of the most sacred places of Buddhist Mongolia. You reach the monastery after taking a walk in the beautiful nature. Zanabazar choose this secluded spot in the Khangai Mountains, in the 17th century to meditate. The centuries-old fascination of the Mongols for all that transcends the plain, is to better understand if you travel a little more on the steppe. Picnic lunch in the steppe. Dinner and overnight with a nomad family.
​
Day 9. Orkhon Valley – Tsenkher Hot Springs, 130km (B/L/D)
​
Breakfast with the nomadic family. Then depart via the Orkhon Valley towards Tsenkher Hot Springs. The 121,967-ha Orkhon Valley Cultural Landscape encompasses an extensive area of pastureland on both banks of the Orkhon River and includes numerous archaeological remains dating back to the 6th century. The site also includes Kharkhorum, the 13th and 14th-century capital of Chingis (Genghis) Khan's vast Empire. Collectively the remains in the site reflect the symbiotic links between nomadic, pastoral societies and their administrative and religious centres, and the importance of the Orkhon valley in the history of central Asia. The grassland is still grazed by Mongolian nomadic pastoralists.
Have a picnic lunch on the way, then continue to Tsenkher Hot Springs. Set between forested hills, these hot springs are becoming an increasingly popular detour from the main road. Four ger camps have been built around the springs, each pumps water into splash pools. Optionally, you may ride a horse and wander around the beautiful nature. Dinner and overnight at the ger camp of Tsenkher Hot Springs.
​
Day 10. Tsenkher Hot Spa – Khorgo Terkhi National Park, 295 km (B/L/D)
​
Breakfast at the ger camp. After breakfast we will drive to Khorgo Terkhi National Park. Lunch in a local canteen. Terkhiin Tsagaan Lake in Terkhi National Park is surrounded by the Khangai Mountains, which reach as high as 3,000 meters above sea level. Most of the National park is covered by fruit forests, such as peach, wild berries, rare herbs and a huge variety of berries and flowers. Dinner and accommodation at a ger camp at Terkhiin Tsagaan Lake.
​
Day 11. Khorgo Terkhi National Park – Tsagaan Ovoo, 100km (B/L/D)
​
Breakfast at the ger camp. Picnic lunch on the way to Tsagaan Ovoo. Dinner and accommodation at a ger camp.
​
Day 12. Tsagaan Ovoo – Khuvsgul Lake, 210km (B/L/D)
​
Breakfast at the camp. You will have plenty of time to enjoy the surroundings, and go hiking in the mountains before we continue to Khuvsgul Lake, located in the northwest of Mongolia near the border with Russia, at the foot of the eastern Sayan Mountains. It is 1,645 m above sea level, 136 km long and 262 m deep. It is the second-most voluminous freshwater lake in Asia, and holds almost 70% of Mongolia's fresh water and 0.4% of all the fresh water in the world. It gets drained at the south end by the Egiin Gol, which connects to the Selenge and ultimately into Lake Baikal. Lunch in a local canteen. Dinner and accommodation at a ger camp on the shores of Khuvsgul Lake.
​
Day 13. Khuvsgul Lake (B/L/D)
​
After breakfast in the ger camp, we will go hiking in the mountains among the forest and get back to the ger camp before lunch. In the afternoon, you can just enjoy swimming in the lake or horse riding along the coast /optional/. Then we'll have dinner in the restaurant of the ger camp. Enjoy the night with a beautiful moon in the sky and its reflection on the water surface.
​
Day 14. Murun - Ulaanbaatar, 160km (B/L/D)
​
After breakfast, transfer to Ulaanbaatar. Lunch on the way. Afternoon free in Ulaanbaatar, then enjoy a Mongolian Folk Art concert before dinner in a local restaurant.
​
Day 15. Departure (B/-/-)
​
After breakfast, check out and transfer to Chinggis Khaan International Airport for your departure flight.
​
The itinerary may be subject to change depending on circumstances.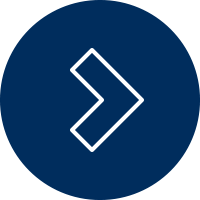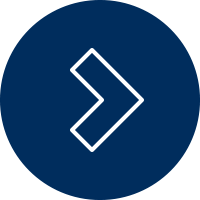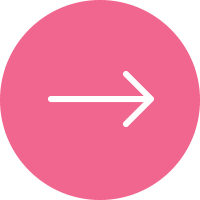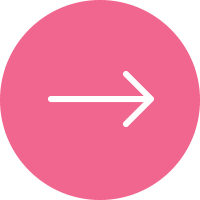 15 DAYS / 14 NIGHTS FROM £2,795 per person
based on 2 people travelling together
​
The price includes:
​
Accommodation: 3* hotel - 2 nights, Ger camp - 7 nights,
Tent - 2 nights, Geolodge - 1 night, Guest yurt - 2 nights
​
Quality private air-con vehicles & experienced drivers for all transfers and sightseeing.
Experienced English-speaking local guides throughout the tour.
Domestic flights.
Entrance fees for all listed attractions.
Meals as stated in the itinerary (B/L/D) = (Breakfast/Lunch/Dinner).
​
The price does not include:
Return flights from the UK to Mongolia. Request a quote from us.
Anything not specifically mentioned above
Optional tours, camera fees.
Tips to the guide and driver, porters and waiters
Travel insurance
Personal costs such as drinks, laundry, etc.
Peak season surcharges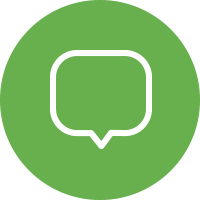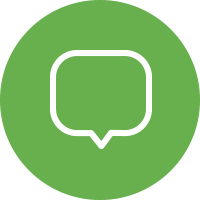 Some of the camps have toilets and showers, but some do not. Some camps are eco camps, supporting the sustainable development contributing to environment protection. In case in a camp there are no shower facilities, you will be provided with a refined service of steamed towels perfumed with essential oils to ensure your comfort and hygiene.

For more information about geolodges, visit
http://www.outofnowhere.asia/index.php/en/out-of-nowhere-spirit

In case you prefer, we can replace the eco camps with yurt camps,
which have running water, toilets and showers.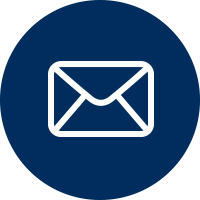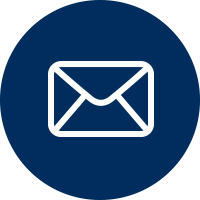 At Seven Senses Tours, the sky's the limit in terms of creating your next unforgettable experience. Our knowledgeable and experienced travel consultants are waiting to plan every last detail of your upcoming trip, so all that's left for you is to enjoy it.
We work Monday to Friday: 10am-6pm and we aim to respond to your query within one business day.
WHY BOOK WITH US ?
If you travel with us you will not just visit, you will experience your destination
Get in touch with the local culture, meet the people
​​
Immerse yourself in the sights, sounds, taste, and feel of your journey
​
Our guides strive to share real experiences with you
100% Tailor-made according to your interests, requirements and budget
Stay in hand picked boutique hotels with a local feel and character
​
Options from budget to luxury
Every little detail of your trip is carefully planned and managed throughout your journey​​
100% Financial Protection
Full supplier failure cover
​
Our travel consultants have travelled extensively and have a broad knowledge of, and passion for their destination countries
24/7 emergency UK and local contact numbers while abroad