Mongolian Gobi Desert
After Ulaanbaatar, head to the Gobi Desert. Visit the sand dunes of Elsen Tasarhai, visit a nomadic family, then continue to Uush Shakhlaga with one of the most beautiful landscapes in Mongolia. Climb the 800m high Khongoryn sand dunes, stay in a yurt overnight and visit monasteries.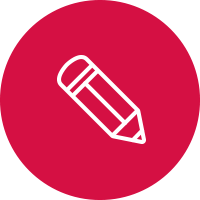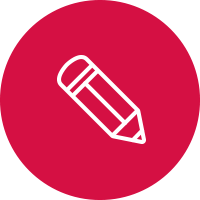 Our itineraries are suggestions and are fully customisable according to your needs, interests and budget.
Treat these itineraries as inspiration and one of our experts will create your uniquely tailored holiday with your requests in mind so that you can truly experience Mongolia with Seven Senses.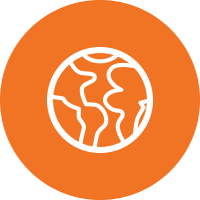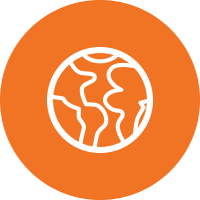 Day 1. Arrive Ulaanbaatar (-/L/D)
​
Upon arrival in Ulaanbaatar, you will be greeted by your guide and driver. Transfer to the hotel.
Later today we will visit the Gandan Monastery, a historical and spiritual place in the city, where you can see a 26.5-metre-high statue of Migjid Janraisig, a Buddhist bodhisattva also known as Avalokitesvara. The monastery is surrounded by ger districts and more modern neighborhoods.
We'll have lunch in one of the outstanding Mongolian restaurants in Ulaanbaatar.
To give you more general knowledge and information about our history and culture, we'll visit the National History Museum in downtown. Close to the museum, there's Chinggis Square in front of the Mongolian Government palace where a large colonnade monument of Chinggis Khaan as well as Ugedei Khan, and Kublai Khan can be seen. The center of the square features an equestrian statue of Damdin Sukhbaatar, one of the leaders of Mongolia's 1921 revolution.
We'll have dinner in one of the famous restaurants in downtown and will go back to the hotel.
​
Day 2. Ulaanbaatar - Khugnukhan, 280 km (B/L/D)
​
After breakfast we'll drive 280km to the Sweet Gobi geolodge. We can suggest two options for lunch: ger restaurant in the geolodge or local canteen on way the to the geolodge.
After arrival to Sweet Gobi geolodge located in the geographical center of Mongolia near the sand dunes of Elsen Tasarhai, an endless and undulating landscape of stunning steppes unfold.
At the gates of the geolodge, our staff will welcome you with a traditional milk tea called Suuteï Tsaï according to Mongolian customs. Stay in one of the cozy gers.
Optional: relax with the Step & Spa body treatment : a refined service of steamed towels perfumed with essential oils.
This natural and cozy spot, bordering a protected reserve allows for a delightful experience of nomadic life in the ger.
Dinner is served in the ger restaurant, at the heart of the geolodge.
​
Day 3. Khugnukhan - Arvaikheer , 160 km (B/L/D)
​
After having a breakfast in the grand ger restaurant, we'll visit a Mongolian nomadic family before returning for lunch to the ger camp. Then we'll continue our trip by heading to Arvaikheer.
We will move towards the southern part of the country to reach the small town of Arvaikheer. Arvaikheer is the economic heart of the central regions with a population of around 25 thousand people, it is renowned for its construction of yurts (wood, felt) and its diverse livestock of yak and horses. The name of the city traces back to a racehorse which was known for his great exploits. We will visit two interesting places during our stay there: the regional museum and the local market.
​
Day 4. Arvaikheer - Uush Shakhlaga, 180 km (B/L/D)
​
After having breakfast at the hotel, we'll head to Uush Shakhlaga. On the way to Uush Shakhlaga, we'll have lunch in the steppe. Uush Shakhlaga is one of the most beautiful places in Mongolia with extraordinary landscape. Here you will have a chance to practice the Mongolian language, go walking and hiking, and play some traditional games...
We will eat a local Mongolian dinner, and spend the night in a guest yurt.
​
Day 5. Uush Shakhlaga - Khongoriin els, 220 km (B/L/D)
​
The Black mountain lies in Bogd soum in Ovorkhanghai province and is known as Tevsh. There are a number of petroglyphs around the mountain, most of which describe various animals, hunters, livestock husbandry and daily life of people. Nevertheless, not only animals like deer, ibex, horse, camel and dog were carved on the stone, but also gravid ibex, couple deers /buga iliitei/ and male cow and horses were described vividly. We'll have lunch in the steppe then continue the journey to the magnificent Khongoryn sand dunes (also called Duut Mankhan, the singing dunes). Some are up to 800 metres high. The dunes cover an area of approximately twenty kilometers wide and hundreds of kilometres long! It is an intense climb to the top of the dunes. Three steps up, then you drops two. With a bit of effort, you can get to the top. The reward is an incredible panorama of the desert. You can also ride a camel in the evening.
​
Day 6. Khongoriin els - Bayanzag, 180 km (B/L/D)
​
After having a breakfast in the steppe, we'll drive to Bayanzag. We'll have lunch in the steppe on the way.
In the afternoon, we'll arrive in Bayanzag and enjoy the environment; then stay in a guest yurt overnight.
Bayanzag, also called the Flaming Cliffs (Flaming Rocks), is a region in the Gobi Desert where significant fossils have been found. American paleontologist Roy Chapman Andrews gave this region its name, the Flaming Cliffs after he had visited in 1920. The area has become especially famous as the first site of dinosaur eggs. Other finds in the area include the remains of a velociraptor. The rocks glow in an orange color, hence the name Flaming Rocks.
​
Day 7. Bayanzag - Demchig Monastry, 350 km (B/L/D)
​
After having a breakfast in the guest ger, we'll hit the road to Demchig Monastry in Khanbogd Soum.
We'll have lunch in Tsogttsetsii Soum on the way to Demchig Monastry. Tsogttsetsii is one of a few rapidly developing villages in recent years because of mining.
Demchig Monastry is one of the unique monasteries in Galbyn Mountain, set up by a well-known Mongolian poet, Buddhist monk Danzanravjaa in the 19th century. Danzanravjaa was known as the Saint Lord of Gobi.
The Monastry was destroyed in 1930 under the command of Stalin. Since 1994, it has been protected and restored. There is a large deposit of alkaline granite very close to the monastery, believed to be the largest deposit of alkaline granite in the world. After a long road, we'll have dinner in the guest ger.
​
Day 8. Demchig Monastry - Khuvsgul Soum, 230 km (B/L/D)
​
After having a breakfast in the guest ger, we'll hit the road to Khuvsgul Soum to get a pause and stay the night on the road to Sainshan, Dornogovi province. On the road to Khamriin khiid you'll have a chance to see some endangered species of wild animals and vast emptiness that links land and sky. We'll have lunch and dinner in the steppe.
​
Day 9. Khuvsgul - Sainshand, 200km (B/L/D)
​
We start our spiritual tour from Danzanravjaa's museum (1803-1856). Danzanravjaa was a famous Mongolian educator and literary figure in 19th century and was the founder of the Khamariin monastery. Writer, poet, playwright and traditional doctor, Danzanravjaa was an influential figure, politically and artistically.
In this museum, we can find over 1,500 varied works, thanks to Tudev and his heirs, who secretly hid over a hundred boxes of art work from the communist authorities. Then we go to Khamariin monastery, a Buddhist architectural pearl in the tradition of the Tovkhon hermitage - small monasteries in remote places, they became popular pilgrimage sites for Mongolians.
A special feature: unlike the majority of monasteries and temples in Mongolia that belong to the sect of the "Yellow Hats", it belongs to the sect of "Red Hats". The latter has incorporated many esoteric practices (magic, divination, sacrifice) and the rules are less stringent than the Yellow Hats, although both are related to Tantric Buddhism.
The Khamariin monastery has two "sisters": Ulgii monastery and Demchig monastery, both are also in the Gobi region. On the same site, we finally reach one of the most important and sacred places of Buddhist mythology Shambhala, a gateway to the kingdoms of the Righteous. A very popular place for pilgrimage, it attracts many believers who come here to relax or heal through particular magnetic energy that emanates from the Earth.
In Tibetan mythology, Shambhala is the name given to a legendary kingdom of Central Asia, but the precise location remains unknown; meaning a heaven of peace, where all people live in joy and harmony, a kind of Garden of Eden. Other interpretations, however, attribute Shambhala to being more spiritual and abstract in nature and do not see it as a real physical place in the strict sense.
Sainshand, meaning "good source", has a population of around 25,000 inhabitants. The peculiarity of this city lies in its division into two parts: one to the north, facing the railway station; and south, facing the main administrative institutions of the region.
We will have a picnic lunch in the steppe and a dinner in the local canteen; and spend the night in a local hotel.
​
Day 10. Sainshand - Ulaanbaatar (B/L/D)
​
We'll have breakfast at the hotel before hitting the road to Khar Uul. Khar Uul, "Black Mountain" is a sacred mountain known for its granting wishes! Write your vows on small pieces of paper before burning them in a votive stupa, and then go shout out in the wind on the flank of the mountain! Finally, we hit the road to Sainshand and take an overnight train to Ulaanbaatar in the evening.
We will have a picnic lunch in the steppe and dinner in the local canteen; and spend the night on the train.
​
Day 11. Ulaanbaatar (B/L/D)
​
We'll have breakfast in the café after arrival in UB and take you to your hotel. After taking a rest in your hotel, we'll go for shopping to the State department store, the largest shopping mall in Mongolia, a leftover of the Soviet occupation.
You can find cashmere and leather, and many other things for souvenir.
We'll have lunch in a local restaurant. In the afternoon, we'll watch a traditional folklore show: a concert of traditional music and contortionists. Presentation of the Traditional Mongolian instrument Morin Khuur, old two-string adorned with a carved horse's head. Overtone singing performance previously only used by shamans
to enter into communication with the spirits.
In the evening, we'll have our last memorable dinner in a fine restaurant and will return to our hotel after a long journey.
​
Day 12. Departure (B/-/-)
​​
After breakfast, check out and transfer to Chinggis Khaan International Airport for your departure flight.
​
The itinerary may be subject to change depending on circumstances.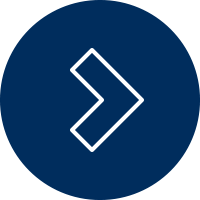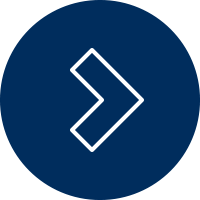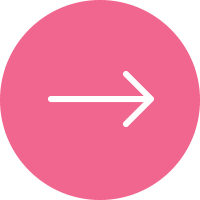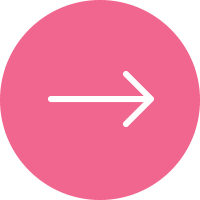 12 DAYS / 11 NIGHTS FROM £2,365 per person
based on 2 people travelling together
​
The price includes:
​
Accommodation: 3* hotel - 2 nights, Guest yurt - 3 nights, Local hotel - 2 nights, Tent - 2 nights, Geolodge - 1 night
​
Quality private air-con vehicles & experienced drivers for all transfers and sightseeing.
Experienced English-speaking local guides throughout the tour.
Entrance fees for all listed attractions.
Meals as stated in the itinerary (B/L/D) = (Breakfast/Lunch/Dinner).
​
The price does not include:
Return flights from the UK to Mongolia. Request a quote from us.
Anything not specifically mentioned above
Optional tours, camera fees.
Tips to the guide and driver, porters and waiters
Travel insurance
Personal costs such as drinks, laundry, etc.
Peak season surcharges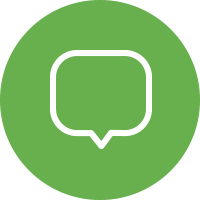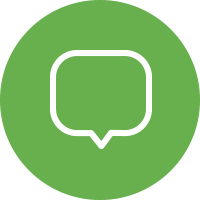 Some of the camps have toilets and showers, but some do not. Some camps are eco camps, supporting the sustainable development contributing to environment protection. In case in a camp there are no shower facilities, you will be provided with a refined service of steamed towels perfumed with essential oils to ensure your comfort and hygiene.

For more information about geolodges, visit
http://www.outofnowhere.asia/index.php/en/out-of-nowhere-spirit

In case you prefer, we can replace the eco camps with yurt camps,
which have running water, toilets and showers.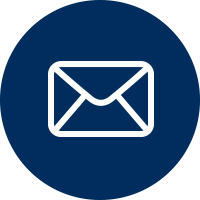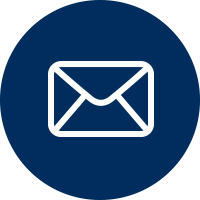 At Seven Senses Tours, the sky's the limit in terms of creating your next unforgettable experience. Our knowledgeable and experienced travel consultants are waiting to plan every last detail of your upcoming trip, so all that's left for you is to enjoy it.
We work Monday to Friday: 10am-6pm and we aim to respond to your query within one business day.
WHY BOOK WITH US ?
If you travel with us you will not just visit, you will experience your destination
Get in touch with the local culture, meet the people
​​
Immerse yourself in the sights, sounds, taste, and feel of your journey
​
Our guides strive to share real experiences with you
100% Tailor-made according to your interests, requirements and budget
Stay in hand picked boutique hotels with a local feel and character
​
Options from budget to luxury
Every little detail of your trip is carefully planned and managed throughout your journey​​
100% Financial Protection
Full supplier failure cover
​
Our travel consultants have travelled extensively and have a broad knowledge of, and passion for their destination countries
24/7 emergency UK and local contact numbers while abroad