MULTI-COUNTRY
TAILOR MADE TOURS CENTRAL AMERICA
Turquoise Seas, Lush Forests & Magnificent Mayan Ruins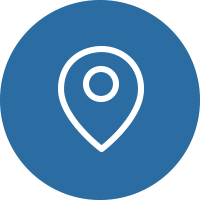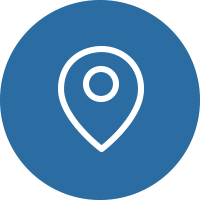 CENTRAL AMERICA - THE DESTINATION
Central America is the thin section of land that links the North American continent with the South American continent. Geographically part of North America, it is made up of seven small, mostly tropical countries that have much more in common with South America and Mexico than the more affluent north.
Browse our Multi-Country tours below.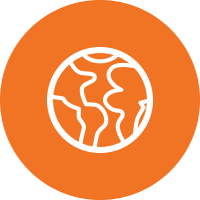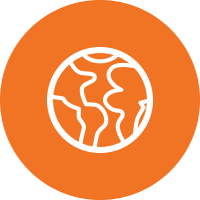 Our itineraries are suggestions and are fully customisable according to your needs, interests and budget.
Treat these itineraries as inspiration and one of our experts will create your uniquely tailored holiday with your requests in mind so that you can truly experience Central America with Seven Senses.
From £1,580 per person + flights / with standard hotels
An exciting multi-country tour of Costa Rica and Panama. Explore Costa Rica's national parks and some of the best beaches. Visit San José, the impressive Arenal Volcano, explore Tortuguero's canals, then continue with a few days on the country's southern Caribbean coast in Puerto Viejo de Limon and discover the afro-caribbean culture. From here we will take you to the archipelago of Bocas del Toro where you will spend a few days in a unique natural setting of living coral reefs in completely transparent waters. Finally discover the bustling Panama City before heading back home.
PANAMA, COSTA RICA & NICARAGUA
From £2,840 per person + flights / with standard hotels
Discover the best beaches and the amazing nature these Central American countries have to offer.
Start with the crystal clear waters of the Bocas del Toro archipelago, then continue to the Caribbean coast of Costa Rica and the Cahuita National Park. Hike to the impressive Arenal Volcano, explore the Monteverde Cloud Forests, then head to the colonial city of Granada in Nicaragua. Finally spend a few days on Costa Rica's Pacific coast.
GUATEMALA WITH BELIZE BEACH EXTENSION
From £3,285 per person + flights / with mid-range hotels
Visit Antigua, take a coffee tour then fly to Peten to explore Yaxha and Tikal which contain some of the most fascinating archaeological remains of the ancient Maya Civilization. Continue from Flores airport to San Pedro in Belize and enjoy a few days in this beach paradise.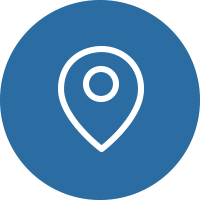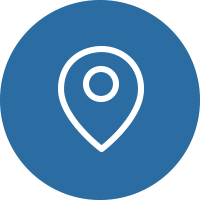 CENTRAL AMERICA - THE DESTINATION
The Cloud Forest of Cusuco National Park in Honduras. The Cloud Forests of Panama in Boquete. Lake Atitlan in Guatemala. Colonial Towns, such as Antigua Guatemala, Quetzaltenango in Guatemala, Juayua, Suchitoto in El Salvador, Gracias and Comayagua in Honduras, León and Granada in Nicaragua, or Panama City, the San Blas Islands. Ancient Mayan ruins in Belize, Honduras, Guatemala, and El Salvador. Amazing beaches in Tela, Trujillo, la Ceiba and the Bay Islands (Honduras), Guanacaste, Puntarenas, and Limón (Costa Rica); Montelimar, San Juan del Sur, Bahia Majagual, La Flor and Pochomil (Nicaragua); Bocas del Toro and El Farallón (Panama). Surf, especially in Honduras, Nicaragua, Costa Rica, and El Salvador. National Natural Parks, especially in El Salvador, Costa Rica, Panama and Nicaragua. Volcanoes in Guatemala such as those framing the southern shores of Lake Atitlán. Semuc Champey and the Lanquin caves in the Alta Verapaz District of Guatemala. The Rain Forest at Rio San Juan, Nicaragua.
All these make this region a great yet undiscovered and affordable treasure which is worth visiting.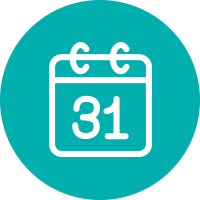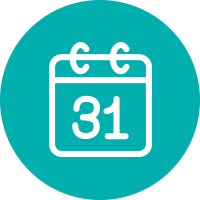 CLIMATE AND WHEN TO GO
Central America lies fully within the tropics, yet has at least a dozen climatic zones. It is considerably diverse in local climates, which make generalizations on temperature and rainfall difficult. Central America has a tropical humid climate. Temperatures are highest just prior to the summer wet season, and are lowest during the winter dry season, when trade winds contribute to a cooler climate. The highest temperatures occur in April, due to higher levels of sunlight, lower cloud cover and a decrease in trade winds. The mountains and plains on the Caribbean side have heavy rain September to February. Those on the Pacific side have little rainfall from December to April.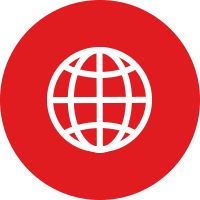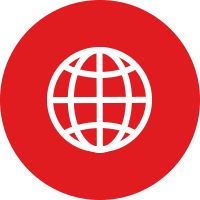 Due to the extensive Spanish colonial presence in the region, American dialects of Spanish are the primary language, especially of the government and in the cities. (English is the official language of Belize, a former UK colony, but you will still find yourself speaking a lot of Spanish in the country.) Native languages are still spoken in many rural areas. However, English is co-official in Nicaragua's Caribbean coast, along with indigenous languages. English speaking people can be found on the Caribbean coast of Nicaragua, Honduras, Costa Rica, and Panama.
Just about every country in Central America accepts the U.S. Dollar. Other currencies are difficult to exchange. You can exchange Mexican Peso at the Belize Border or Guatemalan Border but that is about it. The U.S. Dollar is the official currency of El Salvador and Panama so there is no need to exchange money in these countries. You can buy pretty much anything or any service in U.S. dollars, but it might be sometimes cheaper to buy in the local currency. Currencies such as the Córdoba or the Lempira are usually highly inflated so only get what you need. Nearly all banks change money from U.S. Dollar to the local currency and a passport is usually required to do this. Beyond border towns, currencies are always useless when brought outside the country to change money with official money changers at borders. If bringing U.S. Cash to Central America, make sure that the bills are new, clean and not torn or it may not be exchanged. $2 bills are considered lucky so bring some for tips. Banks in Belize do not exchange the Guatemalan Quetzal; they must be changed at the border or at some travel agents and tour operators. ATMs can be found in banks and in major towns but in the country side it is often hard to find working ATMs. Most ATMs dispence the local currency and U.S. dollars. In Central America, you can often find cheap buys from gifts to personal necessities. Almost everything can be bargained for except for upscale department stores. Tourists will usually pay a higher price so this is where your haggling will be useful.
Horchata is a drink made out of rice and it is of Spanish origin. It is drunk in most Latin American countries. A popular drink in most central american countries is "Rosa de Jamaica" (Hibiscus sabdariffa. "Tamarindo" also makes a very popular drink Piña Colada, a drink made from pineapple juice, coconut cream, crushed ice and rum, is drunk all around the Atlantic islands. There are two major rum producers in Guatemala, distilling some of the best rums of the region, Ron Zacapa Centenario (aged to 12 and 23 years) and Ron Botran añejo (25 years). Flor de Caña, rated one of the best rums in Latin America. It is made in Chichigalpa, Nicaragua.
Trips can also be made to visit the Flor de Caña factory.
WHY BOOK WITH US ?
If you travel with us you will not just visit, you will experience your destination
Get in touch with the local culture, meet the people
​​
Immerse yourself in the sights, sounds, taste, and feel of your journey
​
Our guides strive to share real experiences with you
100% Tailor-made according to your interests, requirements and budget
Stay in hand picked boutique hotels with a local feel and character
​
Options from budget to luxury
Every little detail of your trip is carefully planned and managed throughout your journey​​
100% Financial Protection
Full supplier failure cover
​
Our travel consultants have travelled extensively and have a broad knowledge of, and passion for their destination countries
24/7 emergency UK and local contact numbers while abroad