MULTI-COUNTRY
TAILOR MADE TOURS SOUTH AMERICA
The Wilder of the Americas, and a Continent of Superlatives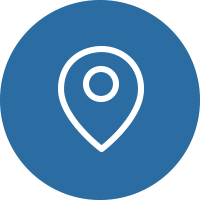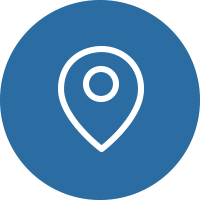 SOUTH AMERICA - THE DESTINATION
South America has the world's largest rainforest and the largest river (Amazon), the highest mountain range outside Asia (the Andes), remote islands (Galapagos Islands, Easter Island and Fernando de Noronha), heavenly beaches (such as in Brazil's Northeastern region), wide deserts (Atacama), icy landscapes (Patagonia & Tierra del Fuego), the world's tallest waterfall (the 979m Angel Falls, in Venezuela) and one of the largest (Iguaçu Falls, Argentina and Brazil), as well as several other breathtaking natural attractions. Read more >>>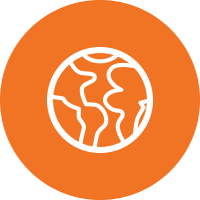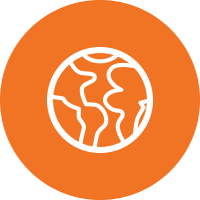 Our itineraries are suggestions and are fully customisable according to your needs, interests and budget.
Treat these itineraries as inspiration and one of our experts will create your uniquely tailored holiday with your requests in mind so that you can truly experience South America with Seven Senses.
FROM DESERTS TO WINELANDS
CHILE AND ARGENTINA
From £2,730 per person + flights / with standard hotels
Santiago de Chile - San Pedro de Atacama Salta - Mendoza - Buenos Aires
An amazing journey from Santiago de Chile through the salt flats of the high desert of the Andes to the Argentinean North-Western region of Salta, the wine producing region of Mendoza and finally Buenos Aires, Argentina's bustling capital.
LAKE CROSSING
ARGENTINA AND CHILE
From £2,275 per person + flights / with standard hotels
Buenos Aires - Bariloche - Puerto Varas - Santiago de Chile
Visit Buenos Aires, where you will also have time for optional activities. Fly to Bariloche, then cross several lakes on the border of Argentina and Chile with beautiful views of the Andes mountains in an Alpine scenery.
This tour will end in Chile's capital, Santiago de Chile.
A TASTE OF
ARGENTINA AND URUGUAY
From £5,590 per person + flights / with boutique hotels
Buenos Aires - Colonia - Carmelo - Montevideo - Garzon - Punta del Este
Discover Argentina's capital, Buenos Aires, and the tango then take a fast ferry across the Rio de la Plata to the sleepy town of Colonia del Sacramento in Uruguay. Explore its cobblestone streets then visit several vineyards with tasting sessions, visit Montevideo, stay at an Estancia (ranch), trek on the shifting sand dunes then head to the upscale Punta del Este coastline where South America's elite kick off the summer.
Finally enjoy a cooking session before your return flight back home.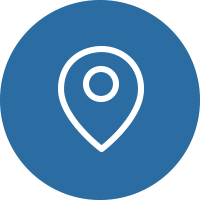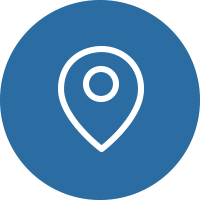 SOUTH AMERICA - THE DESTINATION
Besides, the work of man has also left rare gems on the continent: ruins of ancient civilizations (Machu Picchu and other Inca cities; the Moais in Easter Island) share the continent with world-class metropolises (São Paulo, Buenos Aires, Bogotá, Caracas, Santiago, Lima and Rio de Janeiro), outstanding modern architecture (Brasilia), European architecture (Buenos Aires), the oldest rock paintings in the Americas (at the Serra da Capivara), strong African heritage (in Salvador, Rio and Montevideo), genuine indigenous (Belém, Manaus, Cuzco, Lima, La Paz), charming cities built in the Andes (Caracas, Medellín, Quito, Santiago de Chile) and Eastern culture (São Paulo's enormous Japanese community), mingled with the fingerprints of Iberian colonizers. Ushuaia, the world's southernmost city and some of its biggest festivities, such as Rio's Carnival and Belem's Cirio de Nazaré, the Tango World Championship, and the Vendimia festival in Argentina, are also part of this incredibly diverse and attractive continent.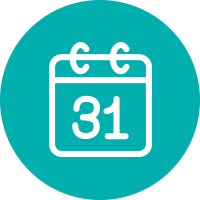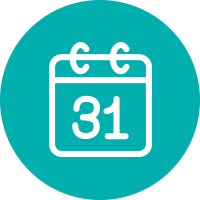 CLIMATE AND WHEN TO GO
The climate of South America can be broadly divided into seven different climate types: Desert – Warm to high temperatures with very little rainfall. Grassland – Hot summers and cold winters with above average rainfall. Deciduous forest – Four distinct seasons with warm summers and cold, wet winters. The trees shed their leaves in autumn. Rainforest – High temperatures and high rainfall throughout the year. Savanna – This region has very high temperatures all year and rain during the summer season only. Mediterranean – Warm to high temperatures with rainfall in the autumn and winter months. Alpine/mountain – Cold, windy and snowy. It is winter from October to May with temperatures below freezing, while summer is from June to September.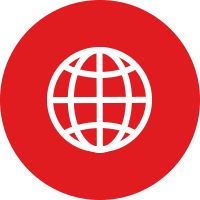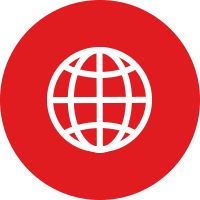 South America has some of the most incredible sights in the world but is a large continent and getting around it can be slow and difficult. The most popular things to see include the ancient ruins of Machu Picchu high up the Peruvian Andes. In terms of natural beauty it's hard to beat the stunning Iguazu Falls that span that three countries (Brazil, Argentina and Paraguay) and the unique Mount Roraima in the frontier between Venezuela, Guyana and Brazil. Delightful remnants of Spanish colonialism can be found in many countries but is perhaps best in Cartagena, Colombia. Meanwhile exciting vibrant cities like Buenos Aires and Rio de Janeiro provide the best taste of urban life in 21st Century South America.
South America is a magnificently varied part of the world and tremendously hospitable. South America offers many different alternative travel experiences and destinations. Any adventurous activity can be enjoyed here in stunning and unique places. Rafting, trekking, jungle hikes, biking, zip lining, bungee jumping, diving, surfing, mountain climbing, para sailing, kite surfing, bird watching, discovering the huge variety of flora and fauna in the jungles and mountains, boating down the Amazon River to name a few.
WHY BOOK WITH US ?
If you travel with us you will not just visit, you will experience your destination
Get in touch with the local culture, meet the people
​​
Immerse yourself in the sights, sounds, taste, and feel of your journey
​
Our guides strive to share real experiences with you
100% Tailor-made according to your interests, requirements and budget
Stay in hand picked boutique hotels with a local feel and character
​
Options from budget to luxury
Every little detail of your trip is carefully planned and managed throughout your journey​​
100% Financial Protection
Full supplier failure cover
​
Our travel consultants have travelled extensively and have a broad knowledge of, and passion for their destination countries
24/7 emergency UK and local contact numbers while abroad