Myanmar Cycling Tour
Experience the most famous sights of Myanmar on this fully guided and supported cycling journey. Your trip starts from Yangon (Rangoon); where we visit the magnificent gold leaf and gemstone decorated Shwedagon pagoda; take a stroll through the quaint old quarters of Yangon enjoying sights and sounds of this bustling city.
Our journey continues northbound to rural Shan State and the beautiful Inle Lake region inhabited by minority peoples. We sample local wines; visit markets, floating gardens and cultural highlights on the lake and vicinity. From Shan State we continue our journey to Mandalay to explore ancient capitals of Myanmar (Burma) all situated near current Mandalay city. We visit the last remaining palace building; centuries old teak wood monastery; the sacred Mahamuni Buddha's temple; observe traditional gold leaf making, wood carving, tapestry and weaving in local workshops. We explore ruins of the Ava kingdom by horse carriage and enjoy U Bein teak bridge vistas known for spectacular sunsets. From Mandalay we continue to the ancient kingdom of Bagan, the greatest archeological treasure of Myanmar with over 4,000 pagodas and temples ruins located on the plains of Bagan by the Ayeyarwaddy river (Irrawaddy). Bagan was during its heyday one the greatest kingdoms in the World and is a truly magical destination to visit.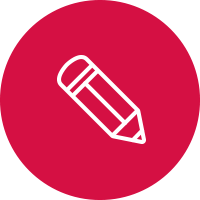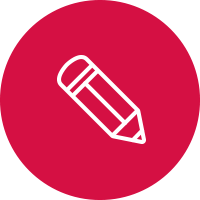 Our itineraries are suggestions and are fully customisable according to your needs, interests and budget.
Treat these itineraries as inspiration and one of our experts will create your uniquely tailored holiday with your requests in mind so that you can truly experience Myanmar with Seven Senses.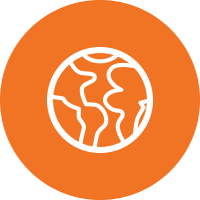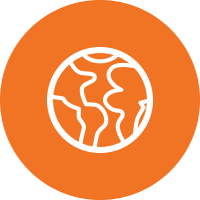 Day 1. Arrive Yangon (-/L/D)
​
Upon arrival at Yangon international airport, you will be welcomed by your guide and transferred to your hotel. After some rest we visit the colonial-style city center of Yangon starting from one of the landmarks Sule Paya stupa – built over 2,000 years ago. We continue to the quaint Yangon old quarters built during the British colonial era where many charming historical buildings are still standing. During our stroll through bustling market streets full of merchants and food stalls, we visit a local pharmacy and learn about Myanmar traditional medicine, stop for a tea and snack in the fashion of locals, and enjoy the sights and sounds of Yangon. We continue to one of Asia's architectural landmarks, the elegant Strand Hotel built by the Sarkies brothers. Inside, we visit the River Art Gallery, where the works of some of the most famous and skilled Burmese artists are on display fitting the grand surroundings. We continue to bustling Bogyoke (Scotts) market, where hundreds of gemstones, handicrafts, art, clothes and food stores are tucked in a maze of colour.
(Please note that the market is closed on Mondays and on public holidays)
After lunch, in the afternoon we continue on foot to Yangon Central Railway Station where we embark on the Yangon circular train and travel as the locals do. The rail line ambles in a leisurely, 3-hour loop around Yangon and surrounding neighborhoods and is full of character. We disembark the train after a few stops and approximately 30 minutes of traveling to continue sightseeing by our own vehicle. Late afternoon we complete the day with a visit to one of the world's most spectacular monuments, the Shwedagon Pagoda, a gold covered bell dome structure that dominates the city's skyline and is frequented by locals. The Shwedagon is an iconic symbol of the country, a sight not to be missed. View the sunset from here then return to your hotel.
​
Day 2. Biking - Yangon - Dalah - Twante (B/L/D)
Cycling: about 50 km
​
After breakfast pick up from your hotel and transfer to Pasondan jetty by the Yangon River. After final adjustments to your bikes we cross the Yangon River by local ferry to Dalah and start our biking journey. Our morning ride takes us through small lanes, market streets and friendly village neighborhoods. We observe the daily activities of Burmese locals and get a feel for the authentic rural lifestyle of Myanmar. We stop in a local pagoda and small monastery and enjoy local refreshments before heading off to Twante. The road to Twante is passing through farmlands and paddy fields and has very little traffic. We stop en-route at a local workshop to see how the popular Burmese velvet slippers are produced. Twante is known for its generations old industry producing some of Myanmar's best terracotta. After lunch in a local restaurant we visit some local workshops, meet the labourers and observe the craftsmen in action making pots and other items with traditional methods and burning them in kilns. We also visit a 75m high stupa at Shwesandaw Pagoda before biking back 24km to Dalah. After ferry crossing back to Yangon we stop for a sundowner at a riverside restaurant by the Yangon River before transfer back to hotel.
​
Day 3. Biking - Heho - Inle Lake (B/L/D)
Cycling: about 40 km
​
Breakfast at your hotel then transfer to Yangon airport for your flight to Heho, a quiet transit town with one of the few airports in the beautiful hills of Shan State. We visit the bustling Heho Market, the meeting point for different ethnic minority groups of the surrounding areas to trade handmade goods and locally grown produce (on market days only). Near the market we start our biking journey to Inle Lake stopping en-route at a local family workshop to learn how Shan umbrellas and paper are made from mulberry tree pulp. Descending from the Shan highlands to lower lying paddy and farming fields we take a smaller unpaved road and continue to Khaung Daing village situated on the western shore of the lake. After a late lunch we transfer to our hotel by boat on Inle Lake. On the way we see floating islands and gardens made from the naturally tangled roots of water hyacinth plants and reeds. Delight in the picturesque sight of fishermen who balance and row with one leg, a technique indigenous to the Inn Thar minority group who do this only on Inle Lake.
Day 4. Inle Lake - Inn Dain by Boat (B/L/D)
​
After breakfast we journey out by boat, following the currents of a small river to reach the Inn Dain Pagoda complex, a site that makes us feel as if we've stepped through a forgotten portal in time. To access the complex, we walk through verdant bamboo groves that open up to a field covered with the ancient pagodas constructed over 1,000 years ago. We boat back to the lake and visit Phaungdaw Oo Pagoda, the home of some of the country's most sacred Buddha statues covered in gold leaf by devout followers. We also visit to the Inpawkhon weaving village to learn how local silks, linens and lotus fabrics are handmade and crafted. As an extra treat, we stop at a house for Burmese cats built over the lake, where we see the preservation efforts and reintroduction of this rare pure breed of felines to Myanmar. At Nampan village, local craftsmen show us how Burmese cigars, or "cheroots," are traditionally packed and rolled. We end our day with a magnificent sunset canoe ride with boatmen who gracefully navigate and row perched on one leg.
​
Day 5. Inle Lake - Pindaya Caves (B/L/D)
Cycling: about 40-50 km
​
After breakfast, we bike along the shores of Inle Lake (approx. 10km) passing though small farming communities and if lucky we might see some sugarcane plantations, harvesting and extracting cane juice. Near Main Thauk village we visit the Red Mountain Estate and tour the lush vineyard situated on the side of mountain, and sample some of Myanmar's premiere wines, and observe the different aging methods completed in their cellar cave. After lunch in Nyaung Shwe town transfer 1hr to Aung Ban, a junction town of roads heading North to South and East to West. We bike from Aung Ban to Pindaya (38km) on a smaller road rolling through Shan highlands and farming region until reaching Pindaya where we visit the Pindaya Cave, housing thousands of Buddha images donated by Buddhist devotees alongside caverns filled with numerous stalactite formations. After the cave visit we proceed to check in to our hotel in Pindaya for the night.
​
Day 6. Pindaya - Ywagan - Mandalay (B/L/D)
Cycling: max. 120 km, can be adjusted
​
Breakfast at the hotel, then 1hr transfer to the starting point of our cycling journey. Our route travels Northbound on paved and quiet roads passing through rolling Shan highlands and small rural villages that rarely see foreigners. We stop for lunch in a local restaurant in Ywagan and continue our ride to Mandalay. Today's biking distance will be adjusted to the fitness level of participants. Arrive to Mandalay late afternoon/early evening.
​
Day 7. Mandalay (B/L/D)
​
Today we will visit Mandalay's highlights: the lively Zegyo Market in the heart of the city and take a stroll to experience authentic local life. We continue to the jade market where blocks of raw jade are being traded, the Artisan Quarters, where some of the oldest craftsmanship are showcased dating back to the last kingdom of Myanmar. We observe the process of pounding gold leaf, detailing teak wood carvings and embroidering Myanmar tapestry. We also see how bronze and marble Buddha statues are carved, cast and molded. Next, visit the major highlights of the city: the sacred Mahamuni Pagoda, housing one of the most significant Buddha images covered in several tons of gold leaf and the crown prize in wars between competing kingdoms; the Golden Palace Monastery, the sole surviving Royal Palace building in Mandalay, offering a glimpse of the original style and architecture of the Myanmar royals; and lastly, the Kuthodaw Pagoda, a compound housing Buddha's teachings carved in the sacred Pali script on stone tablets and regarded the world's largest book in terms of surface area. We end our day with panoramic sunset views over city skyline on Mandalay Hill, the highest point of the city.
​
Day 8. Biking - Mingun - Sagaing - Amarapura - U Bein Bridge - Mandalay (B/L/D)
Cycling: 60 km
​
After breakfast at the hotel, we ride through Mandalay to the river jetty and embark on a 1-hour boat journey across the Ayeyarwaddy River (Irrawaddy) to the rural village of Mingun, known for its massive unfinished pagoda dramatically cracked in half by an earthquake in the 1800s; another attraction is Mingun's bronze bell, believed to be largest uncracked bell in the world. Our bike ride follows paved roads with light traffic traveling through friendly villages over rolling hills until reaching the site of the ancient kingdom of Sagaing. From the Sagaing Hills we enjoy views of the hillside dotted with countless pagodas. We continue our ride to another beautiful ancient capital, Amarapura, famous for its textile industries. Continue to the U Bein bridge, a simple yet remarkable teak structure that spans 1,2km over Taungtaman Lake, before the last lap back to Mandalay.
​
Day 9. Biking - Mandalay - Bagan (B/L/D)
Cycling: max. 100 km, can be adjusted
​
After breakfast at the hotel transfer to the outskirts of Mandalay where we commence with the days biking journey. We ride through villages & farming lands with beautiful landscape. We can take breaks at any of the numerous tea shops along the way. This stretch of biking is great for photography and making stop at local villages en-route. The road condition may vary greatly. Terrain is flat but some parts of the road may be rough and potholed.
From Myingyan, transfer to Bagan by car.
​
Day 10. Bagan (B/L/D)
Cycling: 20-25 km
​
After breakfast at the hotel we begin our cycling journey into the ancient kingdoms of Bagan. The Dhamayazeka Zedi is our first visit, providing panoramic views of the temple studded plains of Bagan. We continue to the Manuha Temple, built by the Mon king in the 1300s to represent his time in captivity under the Bagan king; Taung Bi village, a typical Bagan neighborhood where we visit rice noodle and cigar workshops. En-route to Nyaung U market, the largest market in Bagan we stop by the Thanaka Museum. After lunch break we cycle to the gold gilded Shwezigon Stupa, purported to contain a holy tooth relic of the Buddha. Not far from the stupa, the Myingaba Gu Byaukgyi Temple is a sight to behold, housing Bagan's best preserved mural paintings of the Buddha's Jataka reincarnations. We can also visit a monastic school that provides disadvantaged children with free primary level education, we have the opportunity to interact with the school children. Late afternoon we visit the beautifully symmetric and majestic Ananda Temple with its four standing Buddha images that seem to gaze at the viewer with fixed serenity wherever the viewer stands. Next, head to the Ayeryarwaddy River for a private sunset cruise where views of the riverside temples and
bustling shore can be accompanied by cocktails on board.
​
Day 11. Biking - Bagan - Popa (B/L/D)
Cycling: 55 km
​
After breakfast we ride east from Bagan on paved roads and mostly flat terrain passing through farming lands and palm tree lined roads. We stop for lunch at a family-run toddy shop and observe the process of making the rich and caramel-like toddy candies from the sap of the toddy palms. Box lunch will be served during this break. Mount Popa is the Burmese spiritual epicenter for those who worship the pantheon of Nat spirits and martyrs. After paying respects to the Nat shrine at the foot of Mount Popa, we climb nearly 800 steps to the pagoda perched at the top of the mountain to admire the views of the surrounding plains and farmlands. Last part of our cycling journey is an uphill ride to Mt. Popa Resort offering fantastic views over the Popa Mountain and surrounding farmlands.
​
Day 12. Bagan - Yangon (B/L/D)
​
Early breakfast and transfer to Bagan airport by car for your morning flight to Yangon. Rest of the day in Yangon is free for shopping and relaxing.
​
Day 13. Departure (B/-/-)
​
After breakfast, check out and transfer to the airport for your departure flight.
​
The itinerary may be subject to change depending on circumstances.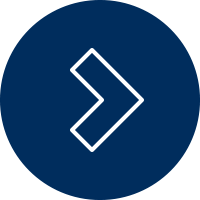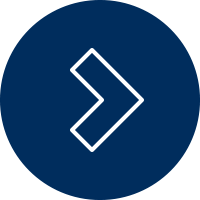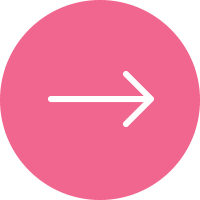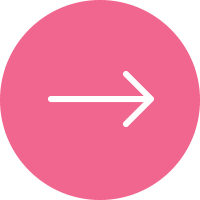 13 DAYS / 12 NIGHTS FROM £3,360 per person
based on 2 people travelling together
​
The price includes:
​
Twin sharing Accommodation in a double/twin room
Quality private air-con vehicles & experienced drivers for all transfers and sightseeing.
Experienced English-speaking local guides throughout the tour.
Domestic flights.
Water, fresh fruits and local snacks during cycling days.
Private boat at Inle sightseeing.
Entrance fees for all listed attractions.
Meals as stated in the itinerary (B/L/D) = (Breakfast/Lunch/Dinner).​
​
The price does not include:
Return flights from the UK to Myanmar. Request a quote from us.
Anything not specifically mentioned above.
Optional tours, camera fees.
Tips to the guide and driver, porters and waiters.
Travel insurance.
Visa fee for Myanmar.
Personal costs such as drinks, laundry, etc.
Peak season surcharges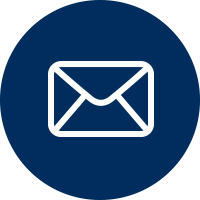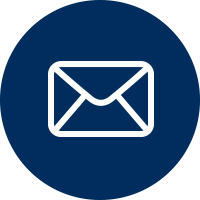 At Seven Senses Tours, the sky's the limit in terms of creating your next unforgettable experience. Our knowledgeable and experienced travel consultants are waiting to plan every last detail of your upcoming trip, so all that's left for you is to enjoy it.
We work Monday to Friday: 10am-6pm and we aim to respond to your query within one business day.
WHY BOOK WITH US ?
If you travel with us you will not just visit, you will experience your destination
Get in touch with the local culture, meet the people
​​
Immerse yourself in the sights, sounds, taste, and feel of your journey
​
Our guides strive to share real experiences with you
100% Tailor-made according to your interests, requirements and budget
Stay in hand picked boutique hotels with a local feel and character
​
Options from budget to luxury
Every little detail of your trip is carefully planned and managed throughout your journey​​
100% Financial Protection
Full supplier failure cover
​
Our travel consultants have travelled extensively and have a broad knowledge of, and passion for their destination countries
24/7 emergency UK and local contact numbers while abroad