Myanmar - Off the Beaten Track
Yangon - Inle Lake - Loikaw - Kalaw - Mandalay - Bagan - Yangon
​
Explore Yangon and the Inle Lake, ride down the lake along the scenic Bilu river, visit the Kayan and Kayah Tribes, then head to Kalaw, a former British colonial hill station, the Pindaya caves, the ancient kingdoms of Myanmar near Mandalay before concluding your trip in Bagan.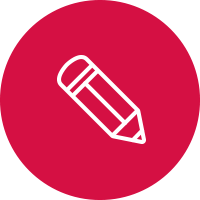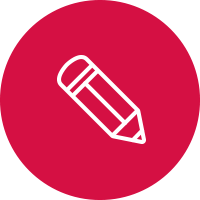 Our itineraries are suggestions and are fully customisable according to your needs, interests and budget.
Treat these itineraries as inspiration and one of our experts will create your uniquely tailored holiday with your requests in mind so that you can truly experience Myanmar with Seven Senses.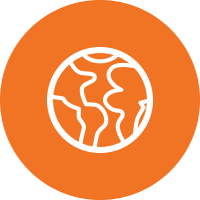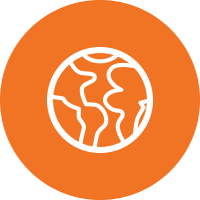 Day 1. Arrive Yangon (-/-/-)
​
Upon arrival at Yangon international airport, you will be welcomed by your guide and transferred to your hotel. After some rest we embark on a journey to explore Yangon's highlights. Start from the colonial-style city center and one of the most important landmarks, the Sule Paya stupa – built over 2,000 years ago, then visit the quaint Yangon Old Quarters, built during the British colonial era. Many charming historical buildings are still surviving here despite pressures by time and commercial interests. During our stroll through bustling market streets full of merchants and food stalls, we visit a local pharmacy and learn about Myanmar traditional medicine, stop for a cup of tea and snack in the fashion of locals, and enjoy the sights and sounds of Yangon.
We complete the day with a visit to one of the world's most spectacular monuments, the Shwedagon Pagoda, a gold covered bell dome structure that dominates the city's skyline. Legend has it that strands of sacred Buddha's hair are enshrined here. The Shwedagon is an iconic symbol of the country, a sight not to be missed. View the sunset from here then transfer to your hotel.
​
Day 2. Yangon - Heho - Inle Lake (B/-/-)
​
Enjoy breakfast, then transfer to the airport for the flight to Heho, a quiet transit town in the beautiful hills of Shan State. Visit the bustling main Heho market, a meeting point for different ethnic minority groups of the surrounding areas to trade handmade goods and locally grown produce, especially on market days. En-route to Inle Lake, we stop at a local family workshop to learn how Shan umbrellas and paper are made by traditional methods using fibres of mulberry trees. Next, we take a 1-hour drive to Inle Lake that descends through the valley with views of the Shan mountains and rice paddy fields. Near Inle Lake, visit the Red Mountain Estate for a tour of the lush vineyard situated on the side of the mountain, taste some of Myanmar's premiere wines, and observe different aging methods. After checking into the hotel, we embark on afternoon explorations of Inle Lake, to visit Phaungdaw Oo Pagoda, home to some of the country's most sacred Buddha statues covered in gold leaf. We also make a visit to the Inpawkhon weaving village to learn how local silks, linens and lotus fabrics are hand-crafted into clothing items. As an extra treat, we stop at a house built for the Burmese cats, where we can see conservation
efforts to reintroduce this rare pure breed of felines to Myanmar.
​
Day 3. Inle Lake - Phekhon - Loikaw (B/-/-)
​
After breakfast, a three hours boat-ride down the lake along the scenic Bilu river will take you to Samkhar (Sagar), ancient capital of a state of the same name. A stroll along the village will take you through old pagodas, temples and quaint village life. Then a two hour boat ride will take you to Phekhon, a small town situated on the shores of the river at Mobye Dam, where we will visit the Sacred Heart Church built by Italian missionaries in the late 19th century and enjoy panoramic views of the town from the hill of Our Lady of Jeroblo Grotto.
Lunch will be served at a local house in Phekhon owned by Mr Pascal Khoo Thwe (lunch on own account).
This is a brief biography of Mr Pascal Khoo Thwe:
Born into the tiny and remote Kayan Padaung tribe, famous for their long-necked women, Pascal Khoo Thwe has been a seminarian, a rebel fighter in Myanmar's eastern jungles and a refugee. He then graduated in English literature from Cambridge, the first member of his tribe ever to study at university, after which he pursued careers in finance, in journalism and in catering. His extraordinary story is told in his acclaimed autobiography, from the land of green ghosts, published by Harper Collins. Other books in the pipeline include Indigo Limbo, a description of Myanmar communities in exile, and a jungle cookbook. After a quarter century away Pascal has returned to his homeland, and is devoting himself to helping his people through various sustainability and environmental causes. He assists in guide training, in vetting the environmental practices of the company's suppliers and in reviewing the sustainability and
environmental impact of the company's programmes.
After lunch we will drive to Loikaw (approximately 40 km/45 minutes), the capital of Kayah State, the smallest and one of the least developed states of Myanmar; almost pristine in its physical condition, dotted with virgin jungles and wildlife in southeast Myanmar bordering Mae Hong Son province of Thailand. After check-in at the hotel, you can enjoy the panoramic view of Loikaw from Broken Mountain Pagoda (Taung Kwe Taung Zedi) at sunset.
Day 4. Pampet Villages - Hta Nee Lah Leh Village (Kayan and Kayah Tribes) (B/-/-)
​
After breakfast, drive to Demoso, a provincial town to the west of Loikaw, to explore the local market (only on Mon/Wed/Sat) filled with exotic produces and local people exchanging their wares. You can also sample local wine (Khaung Ye), sausages and other exotic dishes. After approximately half an hour's drive from Demoso, you will reach Pampet, a Kayan village nestled among the rolling hills and jagged mountains. Here you will not only have the chance to see the world famous so-called long-necked Kayan (Padaung) women but also their community, daily activities, and learn about their histories, legends and enjoy their hospitality.
You will be welcomed by members of the Pampet travel club who will brief you on basic information on their hamlets. You will then be taken around the village by trained guides and they will show you activities for the festival (if your trip coincides with the festival date). You are also welcome to take part in activities such as traditional singing and dancing.
​
Continue to Hta Nee Lah Leh village, for traditional lunch before exploring the village with its guides. The village is situated near a series of lakes surrounded by mountains and paddy fields. Hta Nee Lah Leh is known for keeping Kayah tradition alive. Here, you will see totems, spirits houses and shrines dedicated to various kinds of benevolent and malevolent spirits. Moreover, you will also see traditional art and craft being created. You can also join in festivities but be aware that women are not allowed to dance inside the compound of totems during the festival.
Kayah Festival
Kayhtoboe: The most important traditional festival in Kayah is called Kayhtoboe (in Kayah language) or Kankhwan (in Kayan language), which falls around early-mid April.
Villagers from different parts of the state ask their ancestral spirits to grant them fertility, health and wealth. You will be taken to a couple of villages to sample different styles of ceremonies carried out and taste traditional dishes and rice/millet wines. The festival lasts more than a week throughout the state and there will be chances for you to see different styles of dancing, ceremonies and sample traditional food and drinks.
Traditional Ancestral Spirits Festival combined with All Souls Feast
The festival is celebrated in early November, mostly by Catholics in Southern Shan State and Kayah State. Locals visit cemeteries to offer food and prayer and sing traditional dirges the whole night.
​
Day 5. Loikaw - Kalaw (B/-/-)
​
After breakfast, transfer to Kalaw (170 kms, 5 hours drive), a former British colonial hill station where ambassadors would spend the summers enjoying the crisp mountain air and sipping on gin and tonics. En route visit Pinlaung market. After check-in at the hotel, enjoy the afternoon by either luxuriating in fresh mountain air for those who prefer sedentary pleasures, or hiking around Kalaw's beautiful forest vistas for those yearning more active pursuits. Local guides can adjust the duration and difficulty of activities according to your wishes.
​
Day 6. Kalaw - Pindaya - Heho - Mandalay (B/-/-)
​
After breakfast, we will visit the local Nee Paya Pagoda and then continue to Pindaya, a small town about 30 kms to the northeast through the undulating central Shan plateau. There, we explore the Pindaya Cave housing hundreds and thousands of Buddha images in various sizes and shapes – some have been installed since the 11th century. In the afternoon, transfer to Heho airport (50 kms – a 2 hours drive) for the domestic flight to Mandalay. You will be transferred directly to your hotel after arrival.
​
Day 7. Ava (Inwa) - Sagaing - Amarapura - U Bein Bridge (B/-/-)
​
After breakfast at the hotel, we embark on a journey to the ancient kingdoms of Myanmar near Mandalay. First, transfer 15 kms to Ava (Inwa), the ancient capital of Shan and Burmese kingdoms for over four centuries. Crossing the Myit Nge River by ferry, the small roads of Ava are explored by horse-drawn carts. We visit the Bagaya Teak Monastery, over three hundred years old, yet well preserved and still in use by local monks; the Nanmyin Watch Tower, the last standing structure of the Ava dynasty palace compound also known as the "Leaning Tower of Ava"; and the Maha Aungmye Bonzan Monastery, a 300-year old architectural wonder with graceful archways. We continue to the Ancient Kingdom of Sagaing, located across the mighty Ayeyarwaddy River. From the Sagaing Hills, we enjoy views of the hillside dotted with countless pagodas and pay a special visit to a monastery to learn about the life of Buddhist devotees. We continue to another beautiful ancient capital, Amarapura, famous for its textile industries. There, we visit a cottage industry workshop to learn how Myanmar longyis and traditional fabrics are woven. Continuing to the U Bein Bridge, a simple yet remarkable teak structure that spans 1,2km over Taungtaman Lake, we have the option to be rowed onto the calm waters. U Bein Bridge, silhouetted by the setting sun, is a magical experience and a photographer's dream.
​
Day 8. Mandalay - Bagan (B/-/-)
​
After breakfast at the hotel, visit the jade market where people from all over Mandalay come every morning to trade jade. Artisan Quarters, where some of the oldest craftsmanship is showcased dating back to last kingdom of Myanmar. We observe the process of pounding gold leaf, detailing teak wood carvings and embroidering Myanmar tapestry and visit the Golden Palace Monastery, the sole surviving Royal Palace building in Mandalay, offering a glimpse of the original style and architecture of the Myanmar royals; and lastly, the Kuthodaw Pagoda, a compound housing Buddha's teachings carved in the sacred Pali script on stone tablets and regarded as the world's largest book in terms of surface area. Then visit Mandalay Hill, the highest point of the city. In the evening transfer to the airport for your flight to Bagan.
Upon arrival, transfer to your hotel.
​
Day 9. Bagan (B/-/-)
​
After breakfast, we start with a visit to the Nyaung U Market, the largest market in the Bagan region, to get a glimpse of local life. Then drive along dusty lanes and tree shaded roads past temples and monasteries to Taung Bi Village. Visit the noodle makers, a Myanmar-style movie theatre, the village hairdresser and a local tea shop. Along the Ayeyarwaddy River we also visit some traditional family businesses including blacksmiths, brick makers, dry snack 'factories' and bamboo roof producers, where the skills and trade have been passed on for generations. In the afternoon visit some of the most famous temples in Bagan (Shwezigon Stupa, Gubyaukgyi (Wet-Kyi-Inn), Htilominlo Temple, Ananda Temple, Dhamayangyi Temple, etc..,). In the evening, we will take you to one of the best spots to view the sunset.
​
Day 10. Bagan (B/-/-)
​
Optional: Hot balloon flight eary morning over the misty Bagan plain.
​
Today, after breakfast you will be driven along to the more off-the-beaten track temples and pagodas. We don't follow the well-trodden trails, but take you over dusty roads and small paths which existed through thousands of years of history. In the evening, we transfer to the Ayeyarwaddy River for a private sunset cruise along with views of the temple silhouettes and the bustling shore.
​
Day 11. Bagan - Yangon (B/-/-)
​
After breakfast, transfer to the airport for your flight to Yangon. On arrival we continue to the Yangon River Jetty, where many old, rusty and some newer boats are being loaded with all kinds of goods and people. We board a ferry to Dalah Village across the Yangon River and take a "trishaw" bicycle taxi to see the rural life of Myanmar. Visit to local markets, streets, pagodas and blacksmiths workshops. From Dalah, we return to Yangon by ferry and continue to one of Asia's architectural landmarks, the elegant Strand Hotel, built by the Sarkies brothers. Inside, we visit the River Art Gallery, where the works of some of the most famous and skilled Burmese artists can be viewed.
In the afternoon, we will take you to one of the train stations for a circular train ride to lively local market activities at Danyingone market, practically known as Railway Market which is located on the outskirts of Yangon city. Upon arrival, you can see the market with full of locals, vendors and hawkers selling and buying colourful vegetables, meats, local snacks and flowers. Afterwards, return back to Yangon by car. In the evening, take a stroll in Chinatown, which is lively and busy, filled with cafes, bars and restaurants as well as vendors selling street food and fruits.
​
Day 12. Departure (B/-/-)
​
After breakfast, check out and transfer to the airport for your departure flight.
​
The itinerary may be subject to change depending on circumstances.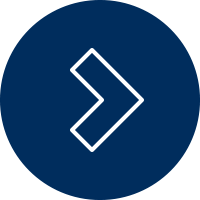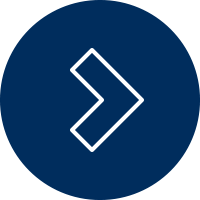 12 DAYS / 11 NIGHTS FROM £2,120 pp
based on 2 people travelling together
​
The price includes:
​
Twin sharing Accommodation in a double/twin room in the following standard hotels:
​
Yangon: Summit Park View Hotel *** or similar
Bagan: Amata Boutique House *** or similar
Mandalay: Yadanarpon Dynasty Hotel *** or similar
Loikaw: Hotel Loikaw *** or similar
Kalaw: Pine Hill Resort *** or similar
Inle Lake: Hupin Khaing Daing Resort *** or similar
​
Quality private air-con vehicles & experienced drivers for all transfers and sightseeing.
Experienced English-speaking local guides throughout the tour.
Domestic flights Yangon-Heho-Mandalay-Bagan-Yangon.
Private boat at Inle sightseeing.
Entrance fees for all listed attractions.
Meals as stated in the itinerary (B/L/D) = (Breakfast/Lunch/Dinner).​
​
The price does not include:
Return flights from the UK to Myanmar. Request a quote from us.
Anything not specifically mentioned above.
Optional tours, camera fees.
Tips to the guide and driver, porters and waiters.
Travel insurance.
Visa fee for Myanmar.
Personal costs such as drinks, laundry, etc.
Peak season surcharges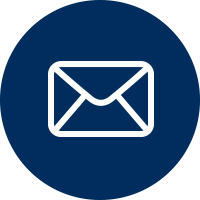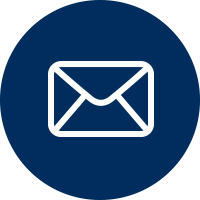 At Seven Senses Tours, the sky's the limit in terms of creating your next unforgettable experience. Our knowledgeable and experienced travel consultants are waiting to plan every last detail of your upcoming trip, so all that's left for you is to enjoy it.
We work Monday to Friday: 10am-6pm and we aim to respond to your query within one business day.
WHY BOOK WITH US ?
If you travel with us you will not just visit, you will experience your destination
Get in touch with the local culture, meet the people
​​
Immerse yourself in the sights, sounds, taste, and feel of your journey
​
Our guides strive to share real experiences with you
100% Tailor-made according to your interests, requirements and budget
Stay in hand picked boutique hotels with a local feel and character
​
Options from budget to luxury
Every little detail of your trip is carefully planned and managed throughout your journey​​
100% Financial Protection
Full supplier failure cover
​
Our travel consultants have travelled extensively and have a broad knowledge of, and passion for their destination countries
24/7 emergency UK and local contact numbers while abroad