Myth of Central Bhutan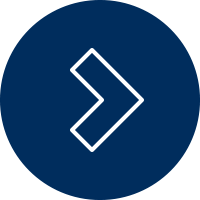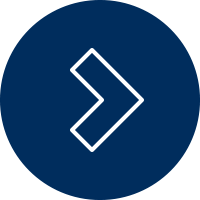 We explore western and central Bhutan. We land at Paro airport, scenically the most beautiful, having flown via awe-inspiring peaks of the Himalayas. We scour four districts in western Bhutan, and head towards the central which is known as the spiritual heartland of Bhutan. This tour provides arresting insights on Bhutanese culture, history, nature and environment, flora and fauna, and breathtaking views of Himalayan landscapes. All along, we also meet people from all walks of life.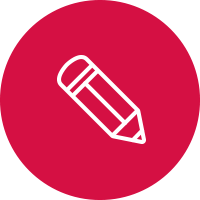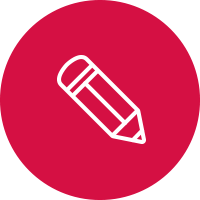 Our Bhutan itineraries are suggestions and are fully customisable according to your needs, interests and budget.
Treat these itineraries as inspiration and one of our experts will create your unique, tailor-made Bhutan holiday with your requests in mind so that you can truly experience Bhutan with Seven Senses.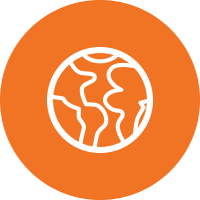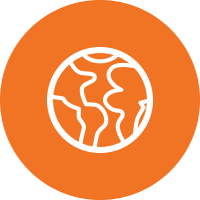 Day 1. Arrive Paro
​
A flight to Paro is one of the most spectacular of all mountain flights. One can see Mt. Everest, Kanchen Junga, Makalu and other peaks in Bhutan such as Chomolhari, Jichu Drakey and Tsrim Khang. The first gift from Bhutan will be cool, clean fresh air as you step out of the plane. Paro lies at an altitude of 2250m. You will be received by your guide and escorted to a restaurant for lunch. Check in to your hotel.
In the afternoon visit Ta-Dzong, built in the 17th century as a watchtower to defend Paro Dzong below. Ta-Dzong was converted into the National Museum in 1968, and it is filled with antique Thangka paintings, textiles, weapons and armour. Next stop will be the Rinpung Dzong built in the 17th century to defend the valley against Tibetan invaders. The Dzong is now used as an administration center and school for monks. This is the headquarter of Paro district and headed by the Governor (Dzongdag) in local call Dasho. Every Dzong has a dual system housing a political and a religious section as well. The religious sections are run by the monk body under the leadership of Lam Neten (Head of Religion) equivalent to Governor. Overnight in Paro.
Day 2. Paro - Punakha
​
After breakfast, drive to Punakha (77 km, 3-4 hours, Altitude 1350 m) to visit Punakha Dzong the winter capital for over 300 years until the time of the second King. Punakha Dzong that dominates the whole area was built in 1637 by Zhabdrung Ngawang Namgyel, and established as the central monastic body with 600 monks.
Today, Punakha is still the home of Je Khenpo (chief Abbot) and the central monastic body. It was built at the confluence of two rivers called the Po-Chu and Mo-Chu (meaning Male & Female).
After your visit to Punakha Dzong, drive a further 6 kilometers to take a mini hike to Khamsum Yuelly Namgyel Chorten, which was built by one of the four queens. It represents three elements fire, water and air. It is dedicated to the wellbeing of the crown prince and to the people of this village.
Take a village hike to the Divine Madman Monastery, which is named after a man from Tibet who came to Bhutan in the 15th century to diffuse the Drukpa Kagyupa sect of Buddhism to our country and built the monastery. He is known as the Lama. Overnight in Punakha.
Day 3. Punakha - Trongsa
​
This morning we will drive to Trongsa. It is 138 kilometers, approximately 5 hours drive. The road will climb all the way to the Pele-la pass at 3300m. It is a landmark between east & west, and from here we will drive on to Trongsa at an altitude of 2500m. On the way we will come across Yak herders camps and encounter Yaks especially during winter. We will see high Himalayan villages like Rukubji and Chendebji. Here you will see the 18th century Nepalese style stupa built by saint Shida. The drive to Trongsa from here is about an hour and half with great views of the historical Dzong and valley. Overnight in Trongsa.
Day 4. Trongsa - Bumthang
In the morning after breakfast we will take an excursion drive to Kuenga Rabten. It was the winter Palace for our beloved 2nd King Jigme Wangchuk. It is 23 kilometers from Trongsa and it takes about 2 hours by car. Although, it is mostly empty with only one room occupied for the library. This palace is under Special Commission of Cultural Affairs and we do not require any permit to visit the interior.
The trip from Trongsa to Kuenga Rabten will give you an intimate insight into the early days of Bhutan's Monarchy. Beside you will see the beautiful large expanse of rice terraces in the lower Mangdu-Chu Valley and a big waterfall before the drive back to Trongsa for lunch.
Visit Trongsa Dzong. It was built at different periods on a spur overlooking the Mangdu-Chu River and it is one of the largest & most impressive Dzongs in Bhutan along with Trashi Chhoe Dzong in Thimphu.
An evening drive to Bumthang will climb all the way to the Yotong la pass at 3400m. It will be the highest pass on your trip to Bhutan. After the pass we will descend through the Chhumey valley before we reach Jakar. This valley is famous for yathra weaving in central Bhutan. Overnight in Bumthang.
​
Day 5. Bumthang
​
After breakfast take a hike to Thangbi Mani countryside. It is a very easy trail and we will come across a few villages where we will visit a very old monastery with Gomchens & the local community school.
After lunch we visit Jambay Lhakhang, Kurjey Lhakhang, Tamshing Lhakhang, Guru Lhakhang, and the Swiss Cheese Processing Unit. Here they produce cheese, apple juice and herbal brandies. Visit Jakar Dzong and more if time permits. Overnight in Bumthang.
Day 6. Bumthang – Gangtey – Wangdue
​
This morning we depart towards Gangtey where we will visit the Gangtey Goemba. It was built by a great Bhutanese saint from Bumthang in the 16th century. At the end of 17th century it was enlarged once and at present it is headed by the 9th reincarnation of the saint called Gangtey Trulku. At present it is under renovation and it is ringed with the family houses of Gomchens (Lay man) who work and worship at the monastery.
Further down you will reach the Phobjikha valley. This place is reserved for the migration of the black Neck Crane. The people out here have become friendly with the endangered species and every consecutive year starting from 2nd week of November to 1st week of April the fields and marshes of this undisturbed valley are alive with the sight of these rare cranes. Overnight in Wangdue.
​
Day 7. Wangdue – Thimphu
​
Drive to Thimphu, visit one of the oldest dzongs in Bhutan, the Tashichho Dzong. Built in 1641 by Zhabdrung Ngawang Namgyel and reconstructed in 1961 by the Late King, His Majesty King Jigme Dorji Wangchuck, who is regarded as Father of Modern Bhutan. Later afternoon free time, opportunity for a leisurely walk around Thimphu city. Overnight in Thimphu.
Day 8. Thimphu
​
Visit the National Library, which holds a vast collection of ancient Buddhist manuscripts followed by a visit to the School of Arts, famous for carving and free hand art.
After lunch visit the National Memorial Chorten, a monument dedicated to the Third King. The inside paintings and statues provide a very rare insight into Buddhist Philosophy. Then visit the Handicrafts Emporium to see the exquisite artistry of traditional crafts and textiles.
Visit the General Post Office and purchase the world's most beautiful postage stamps, collector's items. Visit the Traditional Medicine Institute where the ancient healing arts are still practiced.
Visit the mini zoo/sanctuary where one can see the Takin, the National Animal of Bhutan.
Drive up to the viewpoint and take a hike for about an hour to see clear views of Thimphu valley. Overnight in Thimphu.
Day 9. Thimphu - Paro
​
In the morning we will drive north west to visit the two most sacred Monasteries in the Thimphu valley. We will drive past the Decholing palace built in the 19th century and bit further is the Royal bodyguards' quarters. We will pass through Kabisa village, the starting point for the winter Sinchula trek. Then we will reach Dodena 2600 meters above see level, which is the starting point of our half-hour mini hike to Cheri Gonpa monastery. There is a meditation centre at the top beside the monasteries. One of the most important is a cave where Shabdrung Ngawang Namgyel meditated to gain the power to fight back the invasion from Tibet. He ruled from here in 1620 before he built many Dzongs in different locations around Bhutan. Now it serves as a Buddhist College and many monks from different institution come here to pursue their higher studies in Buddhist philosophy. Drive back to Thimphu for lunch. Afternoon at leisure. Later drive to Paro. Overnight in Paro.
Day 10. Paro - Taktsang hike
​
Drive to Ramthangkha (6 Km from the site) and walk to the Taktsang Monastery. The name Taktsang means "Tiger's Nest''. The monastery is perched on a rocky ledge with a sheer drop of nearly 4000ft.
Taktsang is one of the most venerated pilgrimage sites in the Himalayas. It is believed that the Guru, who founded the monastery came to this place on the back of a tigress from Khengpajong in the Kurtoe region and meditated here for three months in a cave and converted the Paro valley to Buddhism. Our hike will take 5-6 hours round trip. On the way back from Taktsang monastery visit the Kichu Lhakhang, one of the oldest monasteries in Bhutan.
Both of these monasteries are dated back to the 7th century and the first king of Tibet. Another monastery next to Kichu is Guru Lhakhang built in the 19th century by the Royal grand Mother of Bhutan. Overnight in Paro.
Day 11. Departure
​
Your guide will take you to the airport according to your flight schedule and will bid you farewell and a safe journey home. Board your flight back towards the UK.
​
The itinerary may be subject to change depending on circumstances.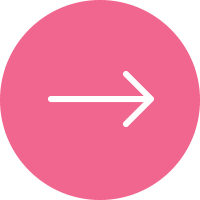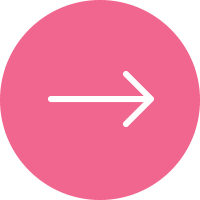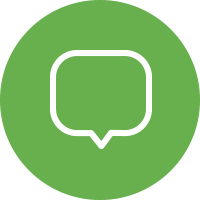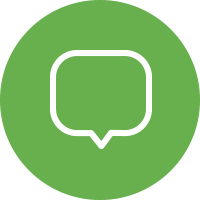 There is an opportunity to add some spiritual experiences to this tour for those who are interested in learning more about Buddhism:
We look at what makes Bhutan the last Mahayana (Tantrayana) Buddhist Kingdom. We delve into how the country's cultural construct and identity is derived from Buddhist values, and how art, craft, architecture, monuments, prayer flags and rituals contribute to a vibrant and living faith.
We interact with monks, nuns and other religious practitioners and discover the rhythm of their daily lives engaged in prayer and meditation. We also receive religious initiations and teachings from great masters, and spend time meditating under the guidance of a master within the spiritually enriching confines of a monastery.
11 DAYS / 10 NIGHTS FROM £2,390 per person + flights
based on 2 people travelling together
​
The price includes:
​
Air conditioned private vehicle with driver for the full duration of the tour as described in the itinerary
10 nights medium range hotel accommodation in twin/double room
All tours mentioned in the itinerary with private English speaking guide
All meals (Breakfast, Lunch and Dinner) without drinks throughout your time in Bhutan
All visa fees, entrance fees and permissions to the sites visited
​
The price does not include:
Return flights from the UK to Paro
Anything not specifically mentioned above
Tips to the guide and driver
Travel insurance
Personal costs such as drinks, laundry, etc.
WHY BOOK WITH US ?
If you travel with us you will not just visit, you will experience your destination
Get in touch with the local culture, meet the people
​​
Immerse yourself in the sights, sounds, taste, and feel of your journey
​
Our guides strive to share real experiences with you
100% Tailor-made according to your interests, requirements and budget
Stay in hand picked boutique hotels with a local feel and character
​
Options from budget to luxury
Every little detail of your trip is carefully planned and managed throughout your journey​​
100% Financial Protection
Full supplier failure cover
​
Our travel consultants have travelled extensively and have a broad knowledge of, and passion for their destination countries
24/7 emergency UK and local contact numbers while abroad