TAILOR MADE TOURS
NICARAGUA
A Unique Land of Lakes and Volcanoes
NICARAGUA - THE DESTINATION
Visit the varied areas across the country: the majestic colonial cities of Granada and Leon, the island of Ometepe and the Mombacho volcano for hiking and nature exploration, the mountainous coffee farm region of Jinotega and Matagalpa, the dazzling surf beaches of the Pacific Coast, and the isolated and mostly undiscovered Caribbean coast and the Corn Islands (Big Corn Island and Little Corn Island) which lie close offshore. Read more...
Unique experiences included in our Nicaragua tours you won't find anywhere else.
SAN RAMON COMMUNITY LIVING
Experience the culture and daily life of coffee producers and their communities. Visit the coffee farms and participate in the process of coffee production, sleep in private homes of rural families and share their everyday lives by learning how to cook local dishes or produce natural medicine.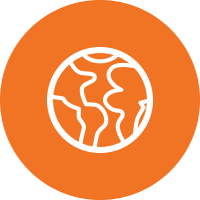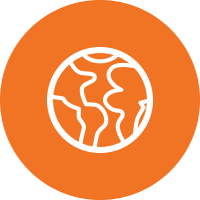 Below you will find some of our ideas for tours to Nicaragua.
Our Nicaragua itineraries are suggestions and are fully customisable according to your needs, interests and budget.
Treat these itineraries as inspiration and one of our experts will create your unique, tailor-made Nicaragua holiday with your requests in mind so that you can truly experience Nicaragua with Seven Senses.
NICARAGUA HIGHLIGHTS WITH A TWIST
A must do tour to get to know Nicaragua. Go sand-boarding, explore colonial cities, stay with local communities and explore mystical cloud forests and volcanoes.
​
​
​
​
​
10 DAYS FROM £1,499 PP + FLIGHTS
COLONIAL CITIES, NATURE AND COMMUNITIES
Visit Granada, go zip-lining on the Mombacho volcano, learn about coffee production and stay overnight with the local community. Head to a scientific centre and discover the beauty and wilderness of Peñas Blancas. Go hiking, try sand-boarding on the Cerro Negro volcano and enjoy the Caribbean.
13 DAYS FROM £1,799 PP + FLIGHTS
Visit Juan Venado Island Nature Reserve, explore Leon, take a peek inside the Masaya volcano, visit Granada, go kayaking on Lake Nicaragua, hike the nature trails of Ometepe Island and visit a community-run farm initially founded in 1888, where you get an insight into organic coffee cultivation.
7 DAYS FROM £999 PP + FLIGHTS
Speak to our Tailor-Made Specialists
Let us Design Your Perfect Holiday
Request a Quote, or Call one of our destination specialists who have travelled extensively or lived in Nicaragua.
Start planning your holiday today.
Let's Start Planning Your Trip
Talk to One of Our Experts
WHY BOOK WITH US ?
If you travel with us you will not just visit, you will experience your destination
Get in touch with the local culture, meet the people
​​
Immerse yourself in the sights, sounds, taste, and feel of your journey
​
Our guides strive to share real experiences with you
100% Tailor-made according to your interests, requirements and budget
Stay in hand picked boutique hotels with a local feel and character
​
Options from budget to luxury
Every little detail of your trip is carefully planned and managed throughout your journey​​
100% Financial Protection
Full supplier failure cover
​
Our travel consultants have travelled extensively and have a broad knowledge of, and passion for their destination countries
24/7 emergency UK and local contact numbers while abroad
NICARAGUA - THE DESTINATION
Visit the Rio San Juan area, the largest rain forest north of the Amazon, which is a rapidly expanding eco tourist destination, its biodiversity is a magnet for nature loving tourists. Reserva Silvestre Privada Montecristo at Boca de Sabalos is an important bird area and a wildlife refuge along with the Indio-Maiz national reserve. Additionally Rio San Juan is a great place for sport fishing. Estelí is home to two popular nature reserves, Miraflor and Tisey, as well as being the center for Cigar production. Somoto is worth a visit for the adventurous who wish to swim, cliff jump and hike the canyon.
Tourists visit for the beauty and richness the country has to offer. With growing eco-tourism, world class beaches, colonial cities, nightlife and reasonable prices, Nicaragua is experiencing an increasing number of tourists from around the world. There is much to see and do in Nicaragua, and it is still a budget travel paradise. The tourist infrastructure has kept pace with the growth and visitors will find a variety of attractions, accommodations and restaurants to fit different plans and lifestyles.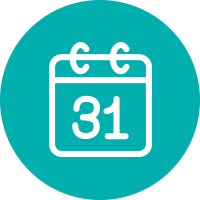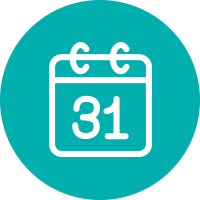 CLIMATE AND WHEN TO GO
Hot in the lowlands, cooler in highlands, with occasional rainbow features. The weather during the dry months (November-April) can be very hot in the Pacific lowlands. Torrential downpours in the rainy season (May-October) can leave you soaked and chilly, even in the Pacific lowlands when it's cloudy, so be prepared if you're travelling during those months. Also be prepared for cooler, cloudier weather in mountainous regions. The Atlantic coast sees an occasional hurricane each season. In the past, these hurricanes have inflicted a lot of damage.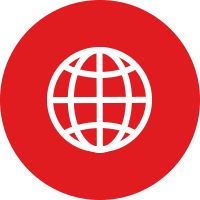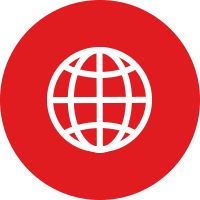 Spanish is Nicaragua's official language. Don't expect to find much English spoken outside of the larger and more expensive hotels. Creole, English, and indigenous languages are spoken along the Caribbean coast. Nicaraguans tend to leave out the s at the end of Spanish words, usually replacing it with an "h" sound (j in Spanish). Thus "dále pues" ("alright then", a common term when wrapping up a conversation) becomes "dále pueh". "Vos" is typically used instead of "tú", something that is common throughout Central America. However, "tú" is understood.
For anyone looking to get away from the tourist trail, it is advised to see some of the local festivals. You will probably be the only foreigner there. Ask us for details over 200+ fiestas for the year.
See events like the Gueguense, Gigantona, dance of the little indians, battle of the Christians vs. the Moors, reproductions of the Passion of the Christ, Los Aguizotes (the biggest and scariest day of the dead festival you will see), bullriding in the streets, carnival parades, greasy pig competitions, dance of the little black men and little red devils, the Cacique, La Griteria, Toro Huaco, Chaining of Judas, Race of the masked Judases, stations of the cross by boat, the big fish parade, punta music and Garifuna festival, and much, much more.
A trip to the artisinal towns of the "Pueblos Blancos" is the most rewarding way to shop for local arts and crafts. The best and easiest location for tourists to buy artisanal items is in the craft market in Masaya. (There is a similar market with the same products (from a lot of the same vendors) in Mercado Huembes in Managua with slightly lower prices than in the market in Masaya, but vendors and solicitors at Huembes tend to be pushier, especially if they see you`re a "gringo.") Located just 10 minutes from Masaya, 30 minutes from Granada and 40 minutes from Managua, these towns are the arts and crafts centre of Nicaragua.
Food is very cheap. A plate of food from the street will cost 75-100 cordobas. A typical sit down dinner will consist of meat, rice, beans, salad and some fried plantains, costing under 120 Cordobas. Street-side, buffet-style restaurants/stalls called "fritanga" are very common, quality varies quite a bit. A lot of the food is fried in oil (vegetable or lard). It is possible to eat vegetarian: the most common dish is gallo pinto (beans and rice), and most places serve cheese (fried or fresh), fried plantains and cabbage salad. There are a 'few' vegetable dishes such as guiso de papas, pipián o ayote-- a buttery creamy stew of potato, zucchini or squash; guacamole nica made with hard-boiled eggs, breaded pipian (zucchini), and various fried fritters of potatoes, cheese and other vegetables. If you like meat, grilled chicken and beef is delicious, the beef is usually good quality but often cooked tough; also try the nacatamales, a traditional Sunday food, that is essentially a large tamal made with pork or chicken and other seasonings (~15 cordobas). Indio Viejo is a corn meal (masa) based dished made with either shredded chicken or beef and flavoured with mint. The typical condiment is "chilero" a cured onion and chile mixture of varying spiciness depending on the cook. Nicaraguan food is not known for being spicy, though either chilero or hot sauce is almost always available.
Rum is the liquor of choice, though you will find some whisky and vodka as well. The local brand of Rum is Flor de Caña and is available in several varieties: Light, Extra Dry, Black Label, Gran Reserva (aged 7 years), Centenario (aged 12 years) and a new top-of-the line 18 year old aged rum. There is also a cheaper rum called Ron Plata.