North India and Nepal
Delhi - Agra - Khajuraho - Varanasi - Kathmandu - Lumbini - Chitwan - Kathmandu
​
Visit some of the most important monuments in India including Delhi, Agra, Khajuraho and Varanasi, then head to Nepal where after exploring Kathmandu you will visit Lumbini, the birth place of Buddha, then discover wildlife in Chitwan National Park.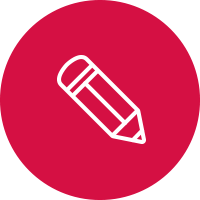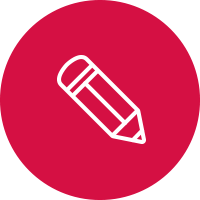 Our itineraries are suggestions and are fully customisable according to your needs, interests and budget.
Treat these itineraries as inspiration and one of our experts will create your uniquely tailored holiday with your requests in mind so that you can truly experience India with Seven Senses.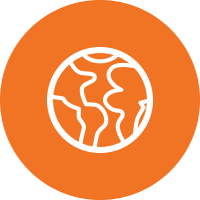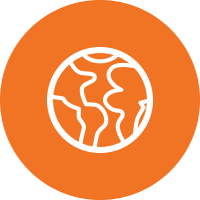 Day 1. Arrive Delhi (-/-/-)
​
Meeting and assistance on arrival at Delhi airport.
Our representative will welcome you at the airport and transfer you to your hotel.
Delhi is so modern, on the other hand so ancient, as you can only wish: The Delhi of today is cosmopolitan, modern & also shows the epic of heritage. With its art, festivals and theater performances, concerts for the musically interested and a cuisine that leaves nothing to be desired, Delhi is a place with bustling streets and some narrow lanes that has something to offer to everyone. Today spend the day resting or have a short sightseeing in the afternoon.
​
Day 2. Delhi (B/-/-)
​
Today after breakfast proceed for the city tour of Old and New Delhi. In Old Delhi visit Jama Masjid, one of the largest mosques in India; Raj Ghat - the memorial of Mahatma Gandhi and enjoy a walking tour in Chandni Chowk - the silver street of Delhi bustling with activity and later visit the Red Fort built by Emperor Shah Jahan.
In the afternoon visit Qutab Minar, the tallest stone tower in India; Humayun's Tomb built in the Indo Persian style and a predecessor to The Taj Mahal in Agra; India Gate – A War Memorial Arch. Also drive past the President's House, Parliament House and Government Secretariat Buildings.
​
Day 3. Delhi - Bharatpur - Agra (B/-/-)
​
Breakfast at the hotel. After breakfast transfer to Agra, en route visiting Bharatpur bird sanctuary followed by lunch at Laxmi Vilas Palace, Bharatpur.
Later continue to Agra, upon arrival transfer to hotel for check in.
​
Day 4. Agra - Fatehpur Sikri - Agra (B/-/-)
​
Today you will spend a whole day in Agra. You start with the Taj Mahal at sunrise. The Emperor Shah Jahan built it for his queen Mumtaz Mahal, there to bury her remains. The tomb is built entirely of white marble and its walls are decorated with superb inlays of stone. It is said that different types were used, precious and semi-precious stones for this delicate work. Experts from Persia, Turkey, France and Italy, as well as some 20,000 laborers worked for 17 years on this building before it was completed in 1652. The marble came from Makrana in Jodhpur and precious stones such as onyx, amethyst, malachite, lapis lazuli, turquoise, jade, crystal and pearl kaman from Persia, Russia, Afghanistan, Tibet, China and the Indian Ocean. The magnificent monument is located in a four-fold garden, divided by several streams, all in Persian style. Then visit the Agra Fort - a masterpiece in design and construction, built by three successive Mughal emperors from 1565. Within the fort are a number of exquisite buildings, eg the Moti Masjid, Jahangir's Palace, Khaas Mahal and the Sheesh Mahal, Diwane-i-Am, Diwane-i-Khas and Musamman Burj, where the fifth Mughal ruler, Shah Jahan died as a prisoner. You will also visit the Itimat-ud-Daula, a jewel of Islamic architecture. (Friday Taj Mahal is closed).
In the afternoon, excursion to Fatehpur Sikri, constructed in the 17th century, and later abandoned due to extreme water scarcity. The buildings here are excellent examples of the Moghul architecture. After the excursion return back to Agra for overnight stay.
​
Day 5. Agra - Jhansi / Jhansi – Khajuraho (B/-/-)
​
Today after breakfast check-out at the hotel and proceed to the railway station to board your train, the Shatabdi Express to Jhansi. Reach Jhansi railway station and continue by car to Khajuraho. En-route, visit Orchha, famous for its Jain temple. Arrive Khajuraho and check in to your hotel.
​
Day 6. Khajuraho - Varanasi (B/-/-)
​
After breakfast visit the Eastern and Western group of temples.
Western Group of temples, the most important temple being the Kandariya Mahadeo Temple, dedicated to Lord Shiva. It is one of the largest and most typical of the Khajuraho temples. Visit the Chaunsat Yogini Jain Temple-dedicated to the 64 "Yoginis" or attendants of Goddess Kali. This temple stands apart from the rest. Also see the Chitragupta or Bharatji Temple with a lovely sculpture of Lord Vishnu in his 11-headed form. The sculptures that adorn the temples depict Gods, Goddesses and amorous couples.
The Eastern Group of temples include the Ghantai Temple, Vamana Temple dedicated to the "Vamana" or dwarf incarnation of Lord Vishnu and the Javari Temple. There are also three Jain Temples with beautiful carvings and non-erotic sculptures.
Early lunch in Khajuraho. Later transfer to the airport to board flight to Varanasi. Arrive Varanasi and check in to your hotel. In the evening witness aarti at the Ganges.
​
Day 7. Varanasi (B/-/-)
​
Today early in the morning proceed to the bank of the Mother Ganges for a boat ride, followed by some rituals and bathing, then return to the hotel for breakfast.
Later, sightseeing of old Varanasi and it's temples. The city stands on the western bank of India's holiest river, the Ganges. Visit the Kashi Vishwanath temple, which is the center of faith for millions of Hindus. Continue to Durga Temple, situated in the Durga Kund, Varanasi. The temple is dedicated to the Goddess Durga. It was built in the 18th century.
Sankat Mochan Temple is dedicated to the Lord Hanuman. This temple is also called as the Monkey temple because of the presence of lot of monkeys inside the premises.
In the afternoon proceed with an excursion to Sarnath. Sarnath, about 10 km from the holy city of Varanasi, and it is the place where Buddha chose to deliver his first sermon. The celebrated Mantra, 'Buddham Sharanam Gachhami', owes its origins to Sarnath. On the day before his death Buddha included Sarnath along with Lumbini, Bodh Gaya and Kushinagar as the four places he thought to be sacred to his followers.
(Sarnath museum will remain closed every Friday.)
​
Day 8. Varanasi - Delhi (B/-/-)
​
After breakfast, transfer to the airport to board your flight to Delhi. Arrive and check in at hotel. Afternoon free at leisure.
​
Day 9. Delhi - Kathmandu (B/-/-)
​
In themorning, transfer to the airport for your flight to Kathmandu.
Meeting and assistance upon arrival and transfer to the hotel for check in. Continue with a visit to Kathmandu Durbar Square and Swayambhunath Temple.
Kathmandu Durbar Square is one of the popular places liked by many visitors due to its exquisite architecture and artistic embellishment. The complex of palaces, courtyards and temples, built between 1,200 to 1,768 A.D. with hundreds of erotic carvings used to be the seat of the ancient Malla kings of Kathmandu which epitomizes the religion and cultural life of the people.
Swayambhunath Temple, located atop a green hillock west of Kathmandu is a site that is over 2,500 years old marking the point where the legendary patriarch Manjushree discovered the lotus of the ancient valley lake. For centuries an important centre of Buddhism, the painted eyes of the Buddhist gaze out from all four sides of this monument.
​
Day 10. Kathmandu (B/-/-)
​
After breakfast, visit Pashupatinath and Boudhnath.
Pashupatinath is Nepal's most sacred Hindu shrine and one of the subcontinent's great Shiva sites. The supreme holiness of the site stems from the Shiva linga enshrined in its main temple and its location. It expresses the very essence of Hinduism as pilgrims, priests, devotes, temples, ashrams, images, inscriptions and cremation Ghats intermingle with the rituals of daily life, all sprawled along the banks of the sacred Bagmati River. The temple's origins are obscure, an inscription dates from 477 AD, but a shrine may have stood here for 1,000 years before that.
Sadhus in Hinduism are wandering holy men or monks revered for being good. Many Sadhus are also Yogis who are practitioners of meditation. They have chosen a life away from, or at least on the edges of normal society to focus on their own spiritual practice. Talking with a Sadhu is said to either be wildly confusing or deeply insightful. Either way being able to speak Hindi is a huge advantage in deciphering what they are saying. However a few Sadhus do understand more English than you might at first have guessed. Sadhus are peaceful and do not have any possessions.
Boudhanath Stupa is one of Nepal's most distinctive monuments and one of the most important Buddhist sites in Nepal and, with a diameter of over 100 meters, amongst the largest in the world. There are a number of legends accounting for the Stupa's construction, but it is generally believed to date from the 5th century. All Stupas contain holy relics and Bouddha is said to contain the remains of the past Buddha Kasyapa. Buddha is a particular focus for Kathmandu's Tibetan community and throughout the day there is a constant stream of people circling the stupa spinning prayer wheels and reciting mantras. Surrounding the stupa are six major monasteries and a host of smaller ones as well as cafes, restaurants and shops selling Tibetan carpets and Newari silversmiths.
In the afternoon we will visit Gokarna Mahadev Temple.
​
Day 11. Kathmandu (B/-/-)
​
After breakfast in the hotel visit Patan and Bakhtapur.
Bhaktapur is an ancient Newar town in the east corner of the Kathmandu Valley, Nepal. It is located in Bhaktapur District in the Bagmati Zone. It is the third largest city in Kathmandu valley and was once the capital of Nepal during the great Malla Kingdom until the second half of the 15th century. Bhaktapur is listed as a World Heritage Site by UNESCO for its rich culture, temples, and wood, metal and stone artwork.
Patan, once a fiercely independent city-state is now almost a suburb of Kathmandu, separated only by the murky Bagmati River. Many locals still call the city by its original Sanskrit name of Lalitpur (City of Beauty) or by its Newari name, Yala. Almost everyone who comes to Kathmandu also visits Patan's spectacular Durbar Sq – even after the 2015 earthquake, this remains the finest collection of temples and palaces in the whole of Nepal.
Six course Nepalese dinner at local restaurant.
​
Day 12. Kathmandu - Lumbini (B/-/D)
​
Breakfast at hotel, then transfer to the airport and board your flight to Lumbini. Arrive and check in at hotel.
Later visit to Lumbini Garden.
​
Day 13. Lumbini - Chitwan (B/L/D)
​
After breakfast transfer to Chitwan. Arrive and check in to your hotel. Following lunch, take a tour of a nearby ethnic Tharu village, where you will learn more about the lifestyle of the Tharus. Enjoy a sunset view from the banks of the Rapti River, before watching a Tharu cultural dance performance, which you will also be invited to participate in by the villagers. Alternatively, a slide show presentation will be given about Chitwan before dinner.
​
Day 14. Chitwan (B/L/D)
​
Following a wake up call at 06:00, enjoy a quick breakfast before canoeing along the Rapti River. This is an excellent opportunity to spot native birds and look out for 2 rare species of crocodiles; the marsh mugger and the fish eating gharial. Chitwan National Park is home to more than 530 species of birds, and your guide will help you to spot cormorants, herons, egrets, cranes, woodpeckers, osprey, falcons, kestrel, parakeets, ibis, cuckoos, kingfishers, swallows, drongos, babblers, and many more.

Lunch will be followed by an elephant safari. From the vantage point of the back of a well-trained elephant, look out for 4 different kinds of deer, rhinoceros, wild boar, monkey, leopard, sloth bear, and – if your are really lucky - Royal Bengal tigers. You will also encounter many smaller mammals that call Chitwan home. A trained naturalist will accompany you for the 90-minute safari, explaining the flora and fauna of Chitwan Park as you tour.

Enjoy another Tharu cultural dance presentation or slide show presentation in the evening before dinner. Tharus are the indigenous inhabitations of the Terai, and your expert guide will help you to interact and communicate with them to learn about and experience their traditional way of life.
​
Day 15. Chitwan - Kathmandu - Departure (B/-/-)
​
Another early wake-up call and breakfast is followed by a tour of the National Park Visitor's Centre, where you can learn more about the history of the National Park and about the region's wildlife. Depart at 10:00 for your return journey to Kathmandu. Transfer to the international terminal to board your flight home.
​
The itinerary may be subject to change depending on circumstances.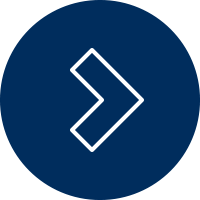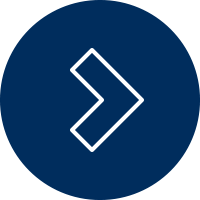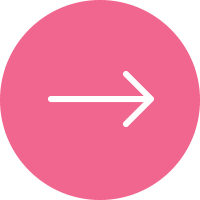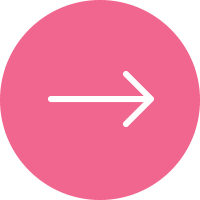 15 DAYS / 14 NIGHTS FROM £2,790 per person
based on 2 people travelling together
​
The price includes:

Domestic flights and train tickets according to the itinerary.
Medium range hotel accommodation on a twin-shared basis with breakfast.
Quality private air-con vehicles & experienced drivers for all transfers and sightseeing.
Experienced English-speaking local guides throughout the tour.
Entrance fees for all listed attractions.
All meals in Chitwan National Park (breakfast, lunch and dinner).
The price does not include:
​
Return flights from the UK to India
Anything not specifically mentioned above
Visa fee for India and Nepal
Tips to the guide and driver
Travel insurance
Personal costs such as drinks, laundry, etc.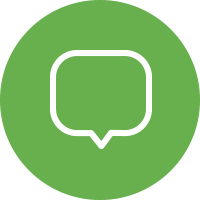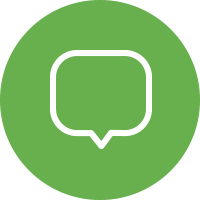 High season package price from £2,945 per person
WHY BOOK WITH US ?
If you travel with us you will not just visit, you will experience your destination
Get in touch with the local culture, meet the people
​​
Immerse yourself in the sights, sounds, taste, and feel of your journey
​
Our guides strive to share real experiences with you
100% Tailor-made according to your interests, requirements and budget
Stay in hand picked boutique hotels with a local feel and character
​
Options from budget to luxury
Every little detail of your trip is carefully planned and managed throughout your journey​​
100% Financial Protection
Full supplier failure cover
​
Our travel consultants have travelled extensively and have a broad knowledge of, and passion for their destination countries
24/7 emergency UK and local contact numbers while abroad