North Korea Express Tour
For travelers on a budget, country collectors, or those looking to just see Pyongyang and Kaesong on the Korean DMZ, our Express Tour gives a general and well-rounded introduction to the DPRK.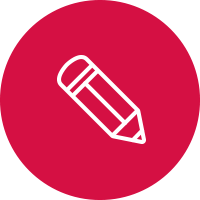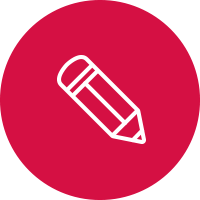 Our itineraries are suggestions and are fully customisable according to your needs, interests and budget.
Treat these itineraries as inspiration and one of our experts will create your uniquely tailored holiday with your requests in mind so that you can truly experience North Korea with Seven Senses.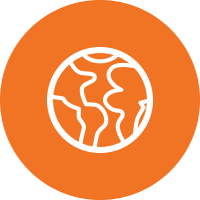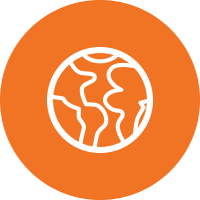 Day 1. Arrive Beijing (-/-/-)
​
After landing at the Beijing Capital International Airport, you will be transferred to your hotel. After some rest, in the afternoon your driver will be waiting for you to take you to the mandatory pre-tour briefing (1-1 ½ hour) and visa hand over at 16:00. This briefing with one of our staff covers travel etiquette, guidelines, practicalities, and safety for travel in the DPRK. After the briefing you are free for the rest of the day. Overnight in Beijing.
​
Day 2. Beijing to Pyongyang (B/-/D)
​
Transfer to Beijing Capital Airport Terminal 2 to arrive at check in 3 hours before departure. Check-in at Air Koryo counter. Air Koryo flight from Beijing Capital Airport (PEK) Terminal 2 to Pyongyang.
Arrival in Pyongyang Sunan International Airport (FNJ) in the mid-afternoon. DPRK immigration and customs, meet your Korean guide and driver, transfer to the city.
Visit the Mansudae Fountain Park, the historic centre of Pyongyang popular with local citizens afterschool and on weekends. Flanked by examples of ancient, socialist, and modern architecture. Proceed to the Sungin and Sungnyong Temples - Small donation (1-2 EUR) suggested.
Finish the day at the Mansudae Grand Monument - Enormous bronze statues of President Kim Il Sung and Leader Kim Jong Il overlooking downtown Pyongyang. Please note this is a government-administered sight and visits are subject to cancellation. Visits are optional and require a certain dresscode (close-toed shoes and covered legs and shoulders).A bow and presentation of flowers is customary here (5 EUR; paid on the spot).
​
Day 3. Pyongyang (B/L/D)
​
We will start the day with a morning walk in city. First visit Kim Il Sung Square, Pyongyang's central square lined with government ministries, museums, and The Grand People's Study House. Browse the Foreign Languages Bookshop, a store selling Korean publications translated into English, German, French, Russian, Chinese, and Spanish. Also pick up DVDs, postcards, and small works of art.
Try the Pyongyang Metro, one of the deepest metro systems in the world with stunning artwork reflecting the name of each station. Ride six stations on the Chollima Line, before heading to the Arch of Triumph,a massive archway commemorating the liberation of Korea from Japanese colonial rule. Made for the 70th anniversary of President Kim Il Sung's birth in 1982.
The next stop vill be the Mangyondae Native House, the birthplace and childhood home of President Kim Il Sung. A traditional Korean house in a beautiful natural surrounding.
Later, visit the Victorious Fatherland Liberation War Museum and USS Pueblo. Tour this world-class museum led by a local museum guide. Renovated in 2012 and it exhibits the Korean War from the DPRK perspective containing artifacts, documents, photos, and lifelike dioramas. The exterior grounds house the War Victory Monument and displays of Korean People's Army Hero Equipment and captured equipment from the US military, including the USS Pueblo. Central to the understanding of the country today and highlight of the trip.
Continue to the Monument to the Party Foundation, an iconic structure featuring the hammer, sickle, writing brush which represent the workers, farmers, and intellectuals that make up the Worker's Party of Korea. Visit the Tower of the Juche Idea, an iconic tower dedicated to the DPRK's guiding philosophy on the Taedong River. Take the elevator to the top for great views of the city (elevator ticket is 5 EUR).
Our last stop today will be the Monument to the Three Charters of Reunification, a large stone archway over the highway memorializing joint agreements between north and south.
Wind down in a local beer bar, then try yourself at bowling in the Golden Lanes Bowling Alley.

Day 4. Pyongyang - Kaesong - Pyongyang (B/L/D)
​
This morning we will drive to Kaesong (2 ½ hours), along the 'Reunification Highway', the historic capital of the Koryo Dynasty (918-1392) and today located near the Korean Demilitarised Zone. A 2.5 hour drive.
Visit the Panmunjom Truce Village located in the middle of the 4 km wide Demilitarised Zone, the site of the signing of the 1953 armistice at the end of the Korean War. This is the only location where visitors can directly view soldiers from both sides and the demarcation line dividing Korea. On some days it is possible to enter the hut straddling both Koreas and there cross temporarily into the south.
The Kaesong Koryo Museum, once the Songgyung Academy, a Confucian school, and now a museum on the Koryo Dynasty exhibiting historical objects, statues, pagodas, and porcelain from that era. A UNESCO World Heritage Site.
Visit the Kaesong Korean Stamp Exhibition Hall, a store selling stamps, postcards, local ginseng, souvenirs, art, and more! One of the best postcard collections in the country and friendly staff.
Have a traditional Royal Korean Lunch (pangsanggi) - a meal made of 12 dishes served in brass bowls fit for the kings of old. The more dishes, the more distinguished the guest! Traditional Korean 'sweet meat soup' is an option here (5 EUR).
From here drive to Sariwon. On arrival visit the Migok Co-Operative Farm. The concept behind the Sariwon Migok Cooperative Farm is that farmers may keep any surplus crops for themselves once the state required production quotas are met. The Ri In Mo Monument in remembrance of a political prisoner from the DPRK who spent 40 years in jail and under restriction of freedom in the South Korea.
Have a Farewell Dinner then an evening walk on Future Scientist Street, a newly developed area in Pyongyang to house scientific institutions of the Kim Chaek University of Technology and their employees. The six-lane street, located between Pyongyang Railway station and the Taedong river, is lined by high rise apartments. The area was formally opened in November 2015.

Day 5. Pyongyang - Beijing (B/-/-)
​
Depart Pyongyang on Air Koryo Flight to Beijing Capital Airport Terminal 2, arrival at or before 11:00.
Or - Depart Pyongyang by train to Beijing Railway Station; scheduled arrival +1 day 08:30.
​
Day 6. Beijing - Departure (B/-/-)
​
You will be transferred to Beijing Capital International Airport approximately three hours before your flight departure. Board your flight to your onward destination.
​
We ask for understanding if your itinerary is altered in DPRK.
While our partners strive to keep it fundamentally the same, in some rare instances this is not possible.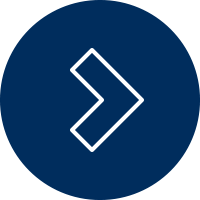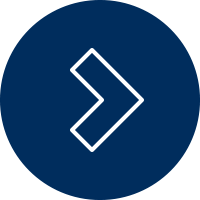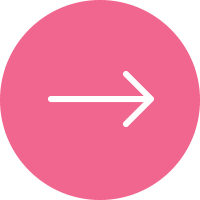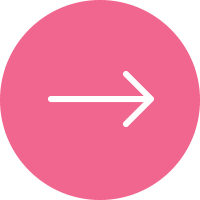 6 DAYS / 5 NIGHTS FROM £ request a quote
based on 2 people travelling together
​
The price includes:
​
Tailored itinerary based on your requests and interests.
Round trip transportation as specified in itinerary from Beijing to Pyongyang.
Accommodations on a twin sharing basis at budget hotels or equivalent.
Single supplement (see below) available on request.
Two local Korean guides.
Private transport and driver.
Entry fees and meals (unless otherwise specified).
DPRK visa and pre-departure processing in Beijing.
Pre-tour notes, travel handbook, and briefing in Beijing.
​
The price does not include:
Return flights from the UK to Beijing. Request a quote from us.
Anything not specifically mentioned above.
Monuments entrance fees while sightseeing in Beijing.
Optional tours, camera fees.
Tips to the guide and driver, porters and waiters.
Travel insurance.
Visa fee for China.
Personal costs such as drinks, laundry, etc.
Peak season surcharges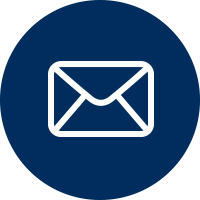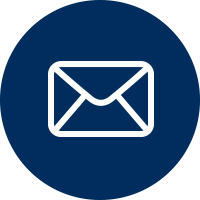 At Seven Senses Tours, the sky's the limit in terms of creating your next unforgettable experience. Our knowledgeable and experienced travel consultants are waiting to plan every last detail of your upcoming trip, so all that's left for you is to enjoy it.
We work Monday to Friday: 10am-6pm and we aim to respond to your query within one business day.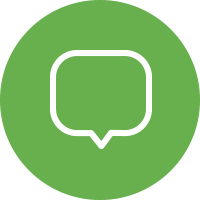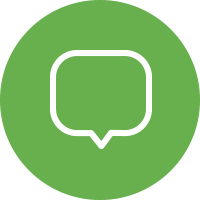 Air China also operates Monday, Wednesday, and Friday flights during high-season (March 27-September 18, 2017). Air China flights operate from Beijing Capital Airport (PEK) Terminal 3. The ticket cost is an additional 150 EUR each way. Air China flights are occasionally subject to last-minute cancellation, which may affect your tour or incur additional expenditures. Return by sleeper train is possible on Saturdays, Mondays, Wednesday, or Thursdays year-round. On Sundays, Tuesdays, and Fridays this requires transferring trains at the DPRK-China border at Dandong. We do not recommend train transfers on or around Chinese Spring Festival (Lunar New Year-dates variable) and China National Day (October 1st) each year as ticket availability may be limited. We typically arrange soft-sleeper tickets for our travellers as a service, but occasionally only hard-sleeper tickets are available.
​
Train arrival to Beijing Railway Station is scheduled for 08:30am +1 day. Delays are rare but possible. For train return, please subtract 50 EUR per person from the above prices. For same day onward travel from Beijing Capital Airport, we recommend booking flights after 14:00 to allow enough time for transfer and check-in.
​
For all tours there is a mandatory pre-tour briefing held at 16:00 on the day of your arrival in Beijing. This briefing covers guidelines, etiquette, and safety for travel in the DPRK and is designed to help ensure you get the most out of your trip. In North Korea our private tours are accompanied by two Korean professional tour guides who will meet you after your arrival in Pyongyang. English is the default language of our tours but German, French, Spanish, Chinese, Russian, Hungarian, Polish, Vietnamese, Italian, or Bulgarian are available. Please let us know if you would like to request guides for a specific language.
​
Accommodation & Meals:
Our Express Tours typically stay at the budget hotels in Pyongyang. Pyongyang's budget hotels have limited hours of hot water (typically one hour in the morning and one hour in the evening) and less comprehensive service/entertainment options than standard hotels. Many of these hotels are in the process of upgrading their facilities. This can often come as a pleasant surprise!
​
Additional Costs:
Travelers may require a Chinese visa for the trip.
Single room supplement (40 EUR per night; 50 EUR per night during peak weekends).
For individual travellers (groups of one), the single supplement is already factored into the tour cost.
Sometimes special events or shows are available on tour – for example Pyongyang Circus (EUR 20), lift up the Juche Tower (5 EUR), Kaeson Funfair (2-3 EUR). These tickets need to be paid for in cash on the spot during the tour.
Flowers bouquet to lay at Mansudae Grand Monument (approx. 5 EUR).
Spending money for souvenirs, snacks and drinks.
Meals will have a complimentary drink, generally beer or water, but you will have to
pay for extra drinks above those provided.
End of tour tip for guides and driver:
1 pax – 60-90 EUR for the trip
2 pax – 90-110 EUR for the trip
3+ pax – 15-20 EUR per traveller per day
​
Medical Insurance Coverage:
We require all travellers to provide proof of valid insurance covering medical treatment and emergency medical evacuation from the DPRK. Temporary insurance can be purchased through a provider or through Seven Senses Tours with AXA Insurance (enquire for rates).
Journalists, Photographers, and Active Military:
The laws of DPRK prohibit journalists, photographers, and videographers from conducting professional or semi-professional activities while travelling on tourist visas. This includes but is not limited to work on current or future publications, projects, media, etc. Journalists and photographers posing as tourists without prior notification are subject to relevant laws of the DPRK.
Standard disclaimer:
Seven Senses Tours reserves the right to withdraw service and cancel a tour at any time. In this eventuality a full refund of any monies paid by the customer will be made (minus transaction fees). If Seven Senses Tours cannot arrange visas or the tour is cancelled by our partners in the DPRK a full refund will be made. Instances of visa denial are exceptionally rare and we expect to be able to secure a visa for all applications that we make. We realize that in many instances, cancelling a trip is due to circumstances beyond your control.
If you do cancel but are able to make another trip at a later date we will do our best to offer you a discount.
WHY BOOK WITH US ?
If you travel with us you will not just visit, you will experience your destination
Get in touch with the local culture, meet the people
​​
Immerse yourself in the sights, sounds, taste, and feel of your journey
​
Our guides strive to share real experiences with you
100% Tailor-made according to your interests, requirements and budget
Stay in hand picked boutique hotels with a local feel and character
​
Options from budget to luxury
Every little detail of your trip is carefully planned and managed throughout your journey​​
100% Financial Protection
Full supplier failure cover
​
Our travel consultants have travelled extensively and have a broad knowledge of, and passion for their destination countries
24/7 emergency UK and local contact numbers while abroad