TAILOR MADE TOURS
NORTH KOREA
The Most Isolated Nation on Earth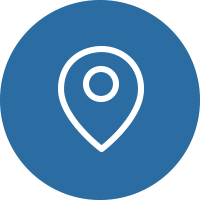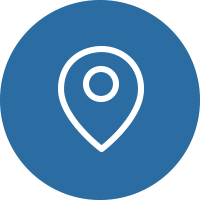 NORTH KOREA - THE DESTINATION
Tourist travel to North Korea is only possible as part of a guided tour. Independent travel is not permitted.
If you are not prepared to accept severe limitations on your movements, behaviour, and freedom of expression,
you should not travel to North Korea. Read more...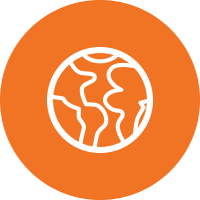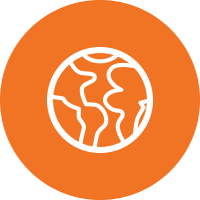 Our itineraries are suggestions and are fully customisable according to your needs, interests and budget.
Treat these itineraries as inspiration and one of our experts will create your uniquely tailored holiday with your requests in mind so that you can truly experience North Korea with Seven Senses.
From £ / request a quote / with budget hotels
For travelers on a budget, country collectors, or those looking to just see Pyongyang and Kaesong on the Korean DMZ, our Express Tour gives a general and well-rounded introduction to the DPRK.
NORTH KOREA CLASSIC ITINERARY
From £ / request a quote / with standard hotels
Get a first-hand experience of North Korea's ancient past and modern revolutionary history, its unique architecture and socialist art, its traditional customs and modern culture, and much more.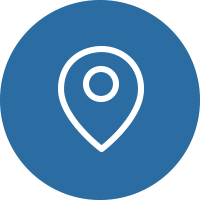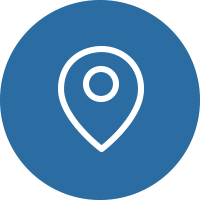 NORTH KOREA - THE DESTINATION
Tourist travel to North Korea is only possible as part of a guided tour. Independent travel is not permitted. If you are not prepared to accept severe limitations on your movements, behaviour, and freedom of expression, you should not travel to North Korea. Visiting North Korea can be challenging, and you will not have the freedom to explore the country without a North Korean escort. Wandering around on your own is not allowed, and you are required to have a guide to escort you at all times, who will decide what you can and cannot see. From the moment you leave your hotel, expect to be accompanied by one or more guides. Besides ensuring that tourists do not stray outside of the designated tourist areas, their jobs include inspecting any photographs which they think do not portray North Korea or its government in a good light, and ordering photographers to delete them. It is generally advisable to listen to what your guide is saying, and agree with it. The majority of sightseeing consists of visits to various war memorials, monuments to the Great Leader and the Workers Party of Korea, and numerous museums (mostly war-related, like the statues and monuments). The Demilitarized Zone (DMZ) is a popular destination for most tour groups in North Korea.
Please note that whilst you are in North Korea, the prevailing viewpoint places blame on the Americans for starting the Korean War; disagreeing with this position is likely to cause problems for both you and your guide particularly as the two Koreas are still technically at war with only a cease-fire between them. Despite its misleading name, the DMZ is heavily guarded and dotted with minefields and other booby-traps. Under no circumstances must you stray from your group, or take any photographs of military installations. However, the "peace village" Panmunjom may be photographed, and boasts the world's third tallest flagpole.
Whilst on these guided tours, especially to the state museums and monuments, you will undoubtedly endure an ongoing barrage of propaganda, consisting largely of anecdotes about things that Kim Il-sung and Kim Jong-il did for their country. Some of these claims may seem bizarre and even amusing to the outsider; however, a straight face is generally advisable. It is generally safest to at least appear to take everything they say seriously, even if it contradicts everything you were ever taught in history class or defies even the most basic human reasoning. Insults or jokes about the North Korean political system and its leadership are severely frowned upon. Foreigners have sometimes found themselves in trouble for not paying what was deemed to be a sufficient level of respect – including not treating images of the leader with care.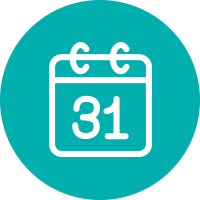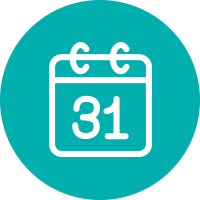 CLIMATE AND WHEN TO GO
The climate is generally classed as continental, with rainfall concentrated in summer. Summer months are warm, but winter temperatures can fall as low as -30 degrees C. Late spring droughts are often followed by severe flooding. There are occasional typhoons during the early Autumn.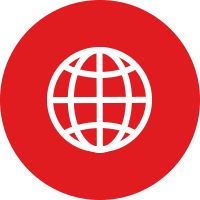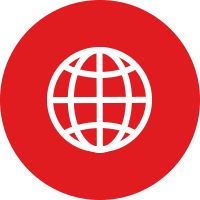 It is important to emphasize that the government of the DPRK -- in particular the leaders Kim Il-sung, Kim Jong-il and Kim Jong-un -- are, publicly, very highly revered in North Korean culture. While slavish devotion is not expected from tourists, especially given that the Juche philosophy of the DPRK is specifically aimed at the Korean people only and is not applicable to foreigners, criticizing them in any way is highly offensive and illegal, and will get you and particularly your guides into trouble. It is not worth inadvertently threatening your and their lives by insulting their leaders.
Also, when in North Korea, it is advisable to refer to the country as the DPRK instead when discussing it with your guides. DPRK stands for the Democratic People's Republic of Korea and is the official name for the country reflecting their belief that the south (not capitalized) is occupied territory. Despite what the rest of the world may think, this is what they will refer to their country as. You will also notice this referenced in their literature in the same way (south Korea).
The DPRK has very strict laws about taking pictures though there are many great photographing opportunities around the country, particularly in cities such as Pyongyang. Again, this largely depends on the guides assigned to you and how relaxed they feel to trust that you won't do anything to embarrass them. While it may have been true in the past to "not look at" or "take pictures of" people in the DPRK, you may be also surprised to be able to take a picture of a wedding couple or of a grandmother taking their grandson out for a walk waving back. Also, do not take photographs of anything that could be of strategic importance (i.e. places with a soldier(s)/policemen in front of it) or of things that you been told specifically not to. Again, as emphasized before, always ask your guides if you are ever in doubt.
Bringing gifts such as cigarettes or Scotch whisky for the men, both guides and the driver, and chocolate or skin cream for female guides, is a nice gesture. Please be respectful toward your guides, especially since North Korean guides are known to occasionally take tourists whom they trust well enough to see other places and events in North Korea that they wouldn't ordinarily go to. This can also extend to how freely they may feel about your picture taking. Remember, they may be as curious about you as you are about them.
Most, if not all, tour groups to the DPRK are asked to solemnly bow and lay flowers on one or two occasions in front of statues of Kim Il Sung when visiting monuments of national importance. If you're not prepared to do this, do not even try to enter North Korea. Just be sure you always act in a respectful manner around images of the two leaders. This includes taking respectful photos of any image of them. When photographing statues, especially Mansudae, be sure to get the entire statue in the photo. Formal dress is also expected at important monuments such as Mansudae or in visiting the Kumsusang Memorial Palace.
Any trouble you cause as a tourist will likely be blamed on your tour guide's inability to control you, and he or she will bear the brunt of the penalties. Additionally, future tourists will be allowed less freedom and will face increased restriction on where they can visit and what they can photograph.
Other than your tour guide, you will likely not meet anyone else in your trip who speaks English; a few Korean words and phrases are a nice internationalist gesture.
Despite the sharp political differences, North and South Koreans generally share a common culture; the various tips in the South Korea article under respect (such as using two hands to pour drinks) will also help here.
WHY BOOK WITH US ?
If you travel with us you will not just visit, you will experience your destination
Get in touch with the local culture, meet the people
​​
Immerse yourself in the sights, sounds, taste, and feel of your journey
​
Our guides strive to share real experiences with you
100% Tailor-made according to your interests, requirements and budget
Stay in hand picked boutique hotels with a local feel and character
​
Options from budget to luxury
Every little detail of your trip is carefully planned and managed throughout your journey​​
100% Financial Protection
Full supplier failure cover
​
Our travel consultants have travelled extensively and have a broad knowledge of, and passion for their destination countries
24/7 emergency UK and local contact numbers while abroad