Grand Tour of the North
This is a fascinating journey through most of Luzon. Trek to the crater of Mt. Pinatubo, see the Banaue Rice Terraces, visit small villages with cobble stone streets, centuries old churches, several of which are UNESCO World Heritage Sites. Drive up to Burgos, the northernmost tip of Luzon, relax on the beach at Bangui, finally visit the Callao Caves and cruise on the Pinacanauan River before flying back to Manila.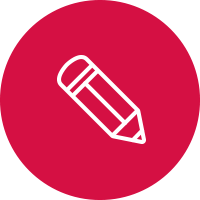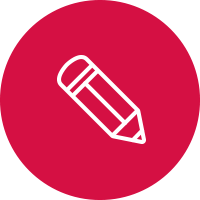 Our itineraries are suggestions and are fully customisable according to your needs, interests and budget.
Treat these itineraries as inspiration and one of our experts will create your uniquely tailored holiday with your requests in mind so that you can truly experience The Philippines with Seven Senses.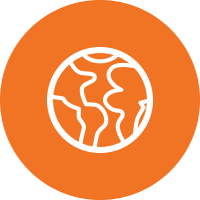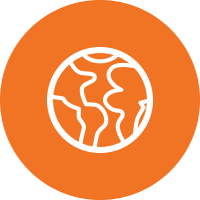 Day 1. Arrive Manila (-/-/-)
​
Arrive Manila and transfer to the hotel. Overnight in Manila.
​
Day 2. Manila - Mt. Pinatubo - Clark (B/L/-)
​
After early breakfast depart for Pinatubo Development Center in Pampanga, for orientation and registration prior to your trek to Mt. Pinatubo. Afterwards board a 4x4 vehicle for an hour and a half journey to the base area where you will begin your one hour trek to the volcano crater. Named as the 'Sleeping Giant', Mt. Pinatubo's eruption in 1991 altered global climate and caused mudflows to cascade down its slopes, destroying everything along its path, leaving behind a labyrinth of towering lahar cliffs. Spend some time at the crater (with packed lunch) before trekking back to the base area. Make one final stop in the town of Bacolor, one of the towns that were hard hit by lahar flows from the eruption of Mt. Pinatubo in 1991. Few reminders of the destruction are seen today, except for San Guillermo Church, which still stands half-buried in lahar. Proceed to Hotel Widus (or similar) in Clark for overnight.
​
Day 3. Clark - Banaue Rice Terraces (B/L/D)
​
Check out and depart for Banaue. Travel north on the expressway, over flat and fertile landscapes of the Central Plains of Luzon. Cross the southern gateway of Cagayan Valley by zigzagging across the Caraballo Range through the Dalton Pass, a 920-meter high precipice where an expansive view of the Sierra Madre and Caraballo mountain ranges are visible from a look-out located atop a hill. We continue our climb to Banaue as we reach the junction of Bagabag where the road from Banaue meets the main valley highway and runs northwest to Isabela. Upon entering the town of Banaue, immediately proceed to Barangay Viewpoint to catch an all-encompassing view of the rice terraces. Check-in at Banaue Hotel, dinner and overnight.
​
Day 4. Banaue Rice Terraces - Village Tour (B/L/D)
​
Board a local jeepney to explore the breathtaking scenery and fascinating traditional culture of Banaue. By the roadside near the local church, a 10-storey house built on the mountain slopes shows the Ifugaos' engineering skills and adaptability to its surroundings. Several twists and turns along the main road lead you to many rice terraces with ample stops for picture taking. The terraces, believed to be 1,000 years old were built painstakingly and skillfully by ancient tribesmen in an area where level land is almost non-existent. When thick mists settle at the summit of these terraces, they conjure images of staircases leading up to heaven, thus the land came to be called as the 'Stairway to the Sky'. Another highlight of today's trip is a short hike down Bangaan rice terraces where we can mingle freely with the villagers, and if school is on, drop by the village school and observe the school kids as they go about their lessons. Wind the day's tour with a visit to the market place and visit some native handicraft store for interesting souvenir finds. Return to the hotel. Overnight.
​
Day 5. Banaue - Sagada - Mt. Data (B/L/D)
​
Check out and depart for another overland journey, traversing through Mt. Polis, Ifugao's third highest mountain. Come to a stop at Bontoc, a village that lies along the Chico River, and visit a museum that features artifacts and old photos, some of which are of the Igorot headhunting days; also within its grounds are traditional houses. Take time out to visit the local market too before continuing on to yet another tranquil highland settlement, Sagada. Explore this small town before setting down for late lunch at Masferre's, then depart for Bauko, atop of which lies Mt. Data Lodge. Check in and overnight.
​
Day 6. Mt. Data - Mt. Timbak Trek - Baguio City (B/L/D)
​
Make an early start for another long trip ahead. Subject to weather and road conditions, we shall embark on a trekking trip to the third highest peak in Luzon, Mt. Timbak. Drive along Halsema Highway until you reach Kilometer 55, where you turn left on a dirt road that leads up to Mt. Timbak, also known as Mt. Singakalsa, an Ibaloi term referring to a musical instrument. Get off at Mangoto Elementary School where you will begin your 1 hour and 30 minutes trek to the summit. At the summit, enjoy panoramic views of vegetable terraces and the villages that dot the landscape. If the caretaker is on hand, view the mummies that are kept under lock and key in one of the caves. Then trek back to the school and carry on with your trip until you reach Baguio City.
​
Day 7. Baguio City - Santa Maria - Vigan (B/L/D)
​
Depart for the town of Vigan in Ilocos Sur by travelling past the towns of Naguilian and Burgos up to the junction where the road connects Baguio to the coastal towns of the province of La Union. Drop by the village of Santa Maria and visit another World Heritage site, the Church of the Assumption, a Baroque church that sits atop a hill and resembles a medieval fortress. A revolutionary stronghold in 1896, it has massive, heavily buttressed walls and offers a fine view of the surrounding countryside. Proceed to Salcedo de Vigan (or similar) for check in. Overnight.
​
Day 8. Vigan - Mena Crisolgo - Ilocos Norte (B/L/D)
​
Breakfast. Explore the UNESCO World Heritage site by strolling along the cobbled street of Mena Crisologo where old colonial houses line the road, and the occasional horse-drawn carriage called 'calesa' would go ambling by. Close by is St. Paul's Cathedral, whose bell tower stands separately in Plaza Burgos. Built in 1574, it has a main altar with beaten-silver panels; the stone-carved Fu dogs standing in attendance at the church entrance reflect Vigan's strong Chinese heritage. Proceed to Syquia Mansion which contains antique furniture and memorabilia of Elpido Quirino, who became president of the Philippines, and the Padre Burgos House, which displays a fine collection of Ilocano and Tingguian artifacts, and a 14-painting series depicting events of the Basi Revolt. Stop at a jar factory which Vigan is also noted for. Called pagburnayan, this centuries-old industry produces the dark brown burnay jars that have countless uses among Ilocanos. Further off is Barangay Camangaan, where another traditional craft which Vigan is known for, abel weaving, may also be seen. Abel is made from yarns of cotton that is hand-loomed into blankets, pillow cases and clothes. End the tour with a delectable lunch in a quaint garden setting located in the outskirts of the city. After lunch, set off on a 2-hour journey to Ilocos Norte, passing through tracts of tobacco and vegetable farms and villages with quaint colonial houses and churches. Check in at Fort Ilocandia (or similar). Overnight.
​
Day 9. Ilocos Norte - Burgos - Bangui (B/L/D)
​
Travel down to the town proper of Laoag, past the Abolition of Tobacco Monopoly Monument at the town plaza and pause briefly at St. Williams Cathedral and its Sinking Bell Tower. Visit the Museo ILoko, housed in the old Tabacalera where government-controlled tobacco was stored in colonial times, to view many interesting artifacts related to the province's history and culture. Move on to the fortress-like Church of St. Augustine, located 20 km south of Paoay. First constructed in 1704, the church is noted for its variety of architectural styles and is now a UNESCO World Heritage site. Drop by Malacanang of the North, a 5-hectare property overlooking Paoay Lake and residence of former President Ferdinand Marcos during the Marcos regime. Continue on to Burgos, passing deserted grey sand beaches until we reach Cape Bojeador which forms Luzon's northwestern tip. Make a brief stop at Burgos Lighthouse that was built in 1892. Enjoy fine views from this windswept lighthouse that is flanked between the low, scrub-covered Ilocos Mountains and the squat coral cliffs on to which the South China Sea's waves break. Travel back on the highway that is lined with spectacular views of deserted grey-sand beaches, until it zigzags down from Burgos to Bangui, but not before you reach a look-out hill where panoramic views of Bangui Bay and its surrounding coastline is best admired.
​
Day 10. Bangui (B/L/D)
​
The day will be spent at leisure. Enjoy swimming or simply laze by the beach. Overnight.
​
Day 11. Bangui - Tuguegarao - Callao Caves (B/L/D)
​
Carry on to Patapat Viaduct, the fourth longest bridge in the country and a vital highway link that connects the provinces of Ilocos and Cagayan Valley. It affords excellent views of Paseleng Bay and the majestic mountains of the North Cordillera Mountain Range. Nestled among these high mountain passes is the town of Santa Praxedes, a picturesque valley that borders the Ilocos and Cagayan Valley Regions. As you move farther inland, rice fields and pasturelands come into view, with traffic getting heavier as you head nearer to the town proper of Tuguegarao, the provincial capital of Cagayan Valley. Lunch in a local restaurant in the outskirts of the city, then proceed to Hotel Roma (or similar) for check in and freshen up. Assemble at the lobby and leave for the town of Penablanca to see the province's premier National Park, the Callao Caves. The Callao Caves is a 7-chambered cave, each with its own distinct character. Other large caverns have stalactites and stalagmites of different shapes and texture, many of which have sink holes in the roof which aerate the chambers. After exploring the caves, take a motorboat for the upstream ride along Pinacanauan River, and enjoy the park's natural beauty while waiting for the circadian flight of millions of bats when they take to the air from their roosts in the Bat's Cave at nightfall. Return to the town proper, dinner and overnight at the hotel.
​
Day 12. Tuguegarao - Manila - Departure (B/-/-)
​
Breakfast. Check out and transfer to Tuguegarao Airport for your return flight to Manila. Upon arrival in Manila, transfer to the International airport to board your flight for your onward destination.
​
​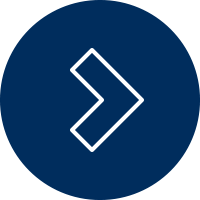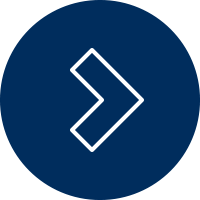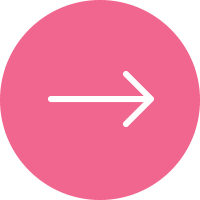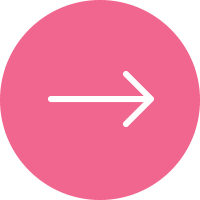 12 DAYS / 11 NIGHTS FROM £3,160 per person
+ domestic and international flights
based on 2 people travelling together
​
The price includes:
​
One (1) night accommodation in Picasso Boutique Residences Manila
One (1) night accommodation in Widus Hotel Clark
Two (2) nights accommodation in Banaue Hotel
http://www.banaue.info/banauehotel.html
One (1) night accommodation in Masferre Inn or similar
One (1) night accommodation in El Cielito Inn or similar
http://www.elcielito-baguio.com/
One (1) night accommodation in Hotel Luna or similar
One (1) night accommodation in Plaza Del Norte or similar
http://plazadelnortehotelandconvention.com/
Two (2) nights accommodation in Kapuluan Vista Resort or similar
http://kapuluanvistaresortandrestaurant.com/
One (1) night accommodation in Roma Hotel or similar
Fullboard meals starting from Breakfast on Day 2 to Breakfast on Day 12
Private air-conditioned transportation from Manila/Pinatubo/Banaue/Bontoc/Sagada/Baguio/
Vigan/Laoag/Pagudpud/Tunguegarao
Use of a jeepney in Banaue and Calesa Ride in Vigan
All applicable fees and sightseeing as per itinerary
Services of a professional English speaking guide all throughout the tour
​
The price does not include:
Return flights from the UK to Manila. Request a quote from us.
Anything not specifically mentioned above.
Optional tours, camera fees.
Tips to the guide and driver, porters and waiters.
Travel insurance.
Personal costs such as drinks, laundry, etc.
Peak season surcharges
WHY BOOK WITH US ?
If you travel with us you will not just visit, you will experience your destination
Get in touch with the local culture, meet the people
​​
Immerse yourself in the sights, sounds, taste, and feel of your journey
​
Our guides strive to share real experiences with you
100% Tailor-made according to your interests, requirements and budget
Stay in hand picked boutique hotels with a local feel and character
​
Options from budget to luxury
Every little detail of your trip is carefully planned and managed throughout your journey​​
100% Financial Protection
Full supplier failure cover
​
Our travel consultants have travelled extensively and have a broad knowledge of, and passion for their destination countries
24/7 emergency UK and local contact numbers while abroad