TAILOR MADE TOURS
PHILIPPINES
With 7000 Tropical Islands it's More Fun in the Philippines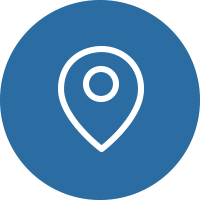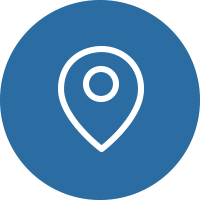 PHILIPPINES - THE DESTINATION
Many wonderful beaches are just part of one of the world's longest coastlines and it takes about 20 years to spend a day on every island. Since Spanish colonial times, the country has been Asia's largest Catholic country. Over a hundred ethnic groups, a mixture of foreign influences and a fusion of culture and arts have enhanced the uniqueness of the Filipino identity and the wonder that is the Philippines. Read more...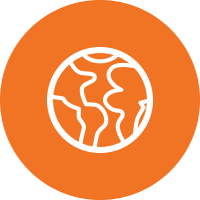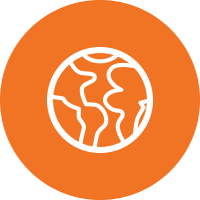 Our itineraries are suggestions and are fully customisable according to your needs, interests and budget.
Treat these itineraries as inspiration and one of our experts will create your uniquely tailored holiday with your requests in mind so that you can truly experience Philippines with Seven Senses.
From £2,110 per person / with standard hotels
Discover the Visayas islands on this amazing tour of culture, and beaches. Go dolphin spotting in the Tanon Strait enjoy the near perfect Siquijor Island, visit centuries old cathedrals, learn how sugar is made, travel through mango plantations, cashew trees on Guimaras Island before relaxing on some of the world's best beaches in Boracay.
From £1,670 per person / with standard hotels
Expore one of the most stunning island of the Philippines: Palawan. Take a tour of the Underground River National Park, a UNESCO World Heritage Site, relax at Honda Bay, soak up the beauties of nature at Flower Island Resort, an exclusive sanctuary that allows one to be closer to nature and enjoy its serene ambience. Finally discover El Nido, the white-sand beaches, coral reefs and steep karst cliffs of the Bacuit Archipelago.
From £915 per person / with standard hotels
Explore some of the best beaches of the Philippines. Start with Siquijor Island, then continue to Bohol, where you can take an optional day tour to the famous Chocolate Hills and the Tarsier Sanctuary. Continue to Cebu, where after a short stay continue to Boracay to spend some time on the world famous White Beach.
PHILIPPINES AIR SAFARI
THE BIG LOOP
From £1,430 per person / with standard hotels
MANILA – CORON – PUERTO PRINCESA – CUYO – BORACAY – CEBU – (BOHOL) – (CAMIGUIN) – SIARGAO – MANILA
HERITAGE, HOMESTAY
& CULTURAL IMMERSION
From £3,260 per person / with standard hotels
Visit Manila and the Northern Philippines, trek to the crater of Mt. Pinatubo, view the amazing Banaue Rice Terraces, go sightseeing on the age old cobbled streets of Mena Crisologo in a horse-drawn carriage, explore Vigan, relax on the beaches of Puerto Galera and visit the Mangyan Tribes of Mindoro.
From £3,160 per person / with standard hotels
This is a fascinating journey through most of Luzon. Trek to the crater of Mt. Pinatubo, see the Banaue Rice Terraces, visit small villages with cobble stone streets, centuries old churches, several of which are UNESCO World Heritage Sites. Drive up to Burgos, the northernmost tip of Luzon, relax on the beach at Bangui, finally visit the Callao Caves and cruise on the Pinacanauan River before flying back to Manila.
The boat is a 46-foot Tiki Wharram catamaran built in 2006 and refitted in 2013, designed for cruising the 7107 islands of the Philippines. The catamaran has three double berths for guests, sleeping max 6 people, plus a fourth for crew, beside the galley. Ample covered deck space allows for dining or simply relaxing on mats and bean bags. Trampolines forward offer space for relaxing or sunbathing.
From £735 per person / with standard hotels
This tour introduces you to the most active volcanoes in the Philippines.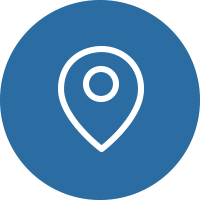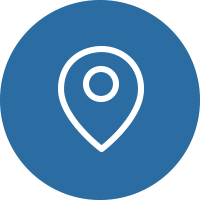 PHILIPPINES - THE DESTINATION
Many wonderful beaches are just part of one of the world's longest coastlines and it takes about 20 years to spend a day on every island. Since Spanish colonial times, the country has been Asia's largest Catholic country. Over a hundred ethnic groups, a mixture of foreign influences and a fusion of culture and arts have enhanced the uniqueness of the Filipino identity and the wonder that is the Philippines.
Although Filipinos have to endure corrupt and avaricious politicians, teeming and polluted cities, crumbling infrastructure, earthquakes, tropical diseases, and cyclones they keep on smiling throughout and give many visitors a silent lesson in gracious humility, fortitude and resourcefulness. From its long history of Western influence, 377 years by the Spaniards and 49 years by the Americans, its people have evolved as a unique blend of East and West in both appearance and culture. The genuine and pure expression of hospitality is an inherent trait in Filipinos, especially those who reside in the countryside who may appear very shy at first, but have a generous spirit, as seen in their smiles. Hospitality, a trait displayed by every Filipino, makes these people legendary in Southeast Asia. Guests will often be treated like royalty in Philippine households. This is most evident during fiestas when even virtual strangers are welcomed and allowed to partake in the feast that most, if not all, households have during the occasion. At times, this hospitality is taken to a fault. Some households spend their entire savings on their fiesta offerings and sometimes even run into debt just to have lavish food on their table. They spend the next year paying for these debts and preparing for the next fiesta. At any rate, seldom can you find such hospitable people who enjoy the company of their visitors. Perhaps due to their long association with Spain, Filipinos are emotional and passionate about life in a way that seems more Latin than Asian.
The culture of the Philippines is very diverse. There is the native Melanesian and Austronesian culture, which is most evident in language, ethnicity, native architecture, food and dances. There is also some influence from Japan, China, India, Arabia, and Borneo. On top of that there is a heavy colonial Hispanic influence from Mexico and Spain, such as in religion, food, dance, language, festivals, architecture and ethnicity. Later influence from the US can also be seen in the culture.
See the spectacular Banaue Rice terraces in Batad and be fascinated at how it was built, see the only successful laid out plan of a European colonial town in Asia; Vigan. The Baroque churches (the Inmaculada Concepción in Manila, Nuestra Señora in Ilocos Sur, San Agustín in Ilocos Norte and Santo Tomás in Iloílo) of the Philippines will amaze you about the European Baroque architecture. Swim through the blue waters of Boracay and El Nido, sunbathe at the beaches of Puerto Galera and Pagudpud or on the remote and very picturesque beaches of Botolan, Zambales. Scuba diving is also spectacular in the Philippines.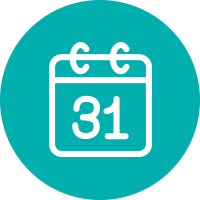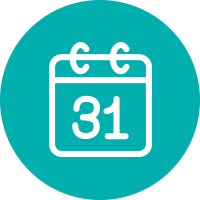 CLIMATE AND WHEN TO GO
The climate is tropical, with March to May (summer) being the hottest months. The rainy season starts in June and extends through October with strong typhoons possible. The coolest months are from November to February, with mid-January to end of February considered the best for cooler and dryer weather. Locations exposed directly to the Pacific Ocean have frequent rainfall all year. This includes the popular Pagsanjan Falls southeast of Manila (though the falls will get you wet regardless). The average temperatures range from 78°F / 25°C to 90°F / 32°C, and humidity is around 77 percent. Baguio, which is branded as the summer capital of the Philippines, tends to be cooler due to its being located in mountainous regions with temperatures at night going below 20°C (68°F). During summer, the country experience droughts, sometimes at extreme conditions.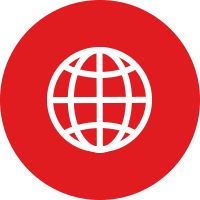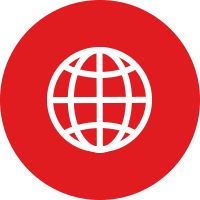 A little courtesy goes a long way. Filipinos are a very friendly and hospitable people, sometimes even to a fault. Take the time to smile and say "thank you", and you'll receive much better responses. You will receive an even better response if you throw in a little Tagalog, such as "salamat", which means "thank you". When talking to the people who are usually old enough to be your parents or grandparents in Filipino, it is greatly appreciated to include po in your sentences such as salamat po, thought it also commonly used in formal situations between age peers and brings out the smiles. For older persons call them also by Tito(Uncle), Tita(Aunt), Manong(Mr.) or Manang(Mrs./Ms.), Ate (older sister) or Kuya(older brother) (words used to address people older than the speaker but not old enough to be an aunt or uncle. Older speakers will tend to use "manong" and "manang" instead) with their name, it is mean to call older people with their names. If you are having a conflict, stay relaxed, make a joke and smile. Getting angry or standing on your stripes will not bring you far, and you will lose respect.
In the countryside and in some urban homes, footwear is removed when entering a home, though they may make an exception for foreigners. The key is to look around before entering any home. If you see footwear just outside the door, more than likely the family's practice is to remove footwear before entering. If you wear socks, you don't have to remove them.
Although many Filipinos might not be able to afford tipping service workers, tipping is always accepted. Tips are customary, and in some instances, mandatory in the more high-end environments such as hotels and major restaurants.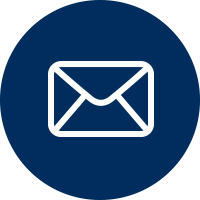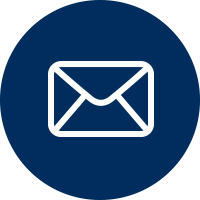 At Seven Senses Tours, the sky's the limit in terms of creating your next unforgettable experience. Our knowledgeable and experienced travel consultants are waiting to plan every last detail of your upcoming trip, so all that's left for you is to enjoy it.
We work Monday to Friday: 10am-6pm and we aim to respond to your query within one business day.
WHY BOOK WITH US ?
If you travel with us you will not just visit, you will experience your destination
Get in touch with the local culture, meet the people
​​
Immerse yourself in the sights, sounds, taste, and feel of your journey
​
Our guides strive to share real experiences with you
100% Tailor-made according to your interests, requirements and budget
Stay in hand picked boutique hotels with a local feel and character
​
Options from budget to luxury
Every little detail of your trip is carefully planned and managed throughout your journey​​
100% Financial Protection
Full supplier failure cover
​
Our travel consultants have travelled extensively and have a broad knowledge of, and passion for their destination countries
24/7 emergency UK and local contact numbers while abroad