TAILOR MADE TOURS
SINGAPORE
Asia's Enchanting Garden City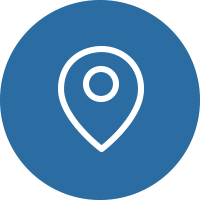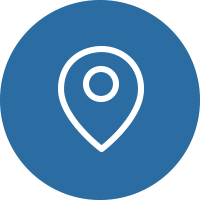 SINGAPORE - THE DESTINATION
Singapore is one of the most popular travel destinations in the world for a lot of reasons. Since independence it has become one of the world's most prosperous countries and boasts the world's busiest port. Read more...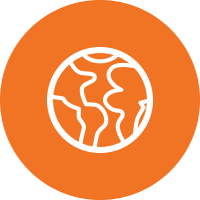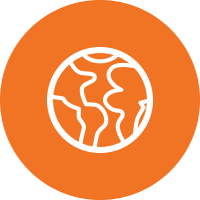 Our itineraries are suggestions and are fully customisable according to your needs, interests and budget.
Treat these itineraries as inspiration and one of our experts will create your uniquely tailored holiday with your requests in mind so that you can truly experience Singapore with Seven Senses.
Singapore City Tour 3,5 hrs
From £97 per person / min. 2 people
Explore the city by driving round the Civic District, passing by the Padang, Singapore Cricket Club, historic Parliament House and the National Gallery. The Gallery consists of the former Supreme Court and City Hall.
Stop at the Merlion Park and enjoy the impressive views of Marina Bay. Do not miss out this picture taking opportunity with The Merlion, a mythological creature that is part lion and part fish.
Visit Thian Hock Keng Temple, one of Singapore's oldest Buddhist-Taoist temples, before driving past Chinatown.
Proceed to Singapore's first UNESCO World Heritage Site – the Singapore Botanic Gardens and walk through the National Orchid Garden which boasts a sprawling display of 60,000 orchid plants.
Let your senses come alive at Little India as you walk past shops along the five-footway offering a variety of exotic fruits, spices, jasmine and orchid garlands.
Round Island Tour with Lunch 7 hrs
From £190 per person / min. 2 people
Start with a leisurely morning stroll along Singapore's highest pedestrian bridge – Henderson Waves and take in the lush greenery of Mount Faber and Telok Blangah Hill.
Continue west to Haw Par Villa, embark on an unforgettable journey into Chinese folklore and mythology at this park.
Journey north to the Kranji War Memorial to pay respects to the countless World War II heroes. Unveiled in 1957, the memorial commemorates over 20,000 men and women who gave their lives for freedom in World War II.
Lunch at a local restaurant before proceeding to Bright Hill Temple, a famous Chinese ancestral place of worship and admire its spectacular architecture.
We cross from North – Central to Eastern Singapore to make our last stop at Changi Chapel & Museum to gain an insight into the memories and lives of both POWs and civilian internees who survived the Japanese Occupation. The Changi Chapel is a symbolic replica of the original chapel found in the Changi Prison.
Morning @ The Zoo 4 hrs
From £123 per person / min. 2 people
Leave the city behind as we head north to Mandai and visit one of the world's top and most beautiful zoos. The Singapore Zoo is spread over 28 hectares and is a haven to over 3,600 mammals, birds and reptiles including some rare and endangered species. Natural barriers like streams, rock walls and beautiful landscaping are used to separate the animals from visitors thus creating an 'open zoo' effect. Come and experience a close brush with nature from the comfort of your Tram and on foot.
Note: Tour duration includes travelling time to and from the attraction.
Zoo and River Safari Combo 8 hrs
From £195 per person / min. 2 people
A whole day of enjoyment at two of Singapore's natural attractions: Singapore Zoo and River Safari.
At the Singapore Zoo, animals roam freely in open and natural habitats separated from visitors by streams, rock walls and beautiful landscaping. Whether you explore by tram or on foot, your visit to the Zoo will be one of close encounters through feeding sessions of different animals or intimate encounters at its walk-through exhibits.
You will have some free time on your own for lunch before the River Safari Tour.
Continue your wildlife adventure at the iconic River Safari. Explore more than eight habitats at Asia's only river-themed wildlife park and don't miss out meeting Jia Jia and Kai Kai at the Giant Panda Forest. Stroll through Squirrel Monkey Forest and stop by the Flooded Amazon Forest to catch glimpses of the unique and amazing life that thrives in these rivers.
Application of Feng Shui in Modern Singapore 4 hrs
From £195 per person / min. 2 people
Our first stop takes us to a Hakka cemetery. Built in the 1800s, it demonstrates how the ancient Chinese had believed in the importance of giving their ancestors a proper final resting place. It was considered the highest form of filial piety which would affect their destiny and ensure continued blessings for future generations.
Moving to bustling Orchard Road, we learn about its Feng Shui related buildings and how the previous Teochew cemetery hill is believed to be the land of seven falling stars. Explore an amazing monastery in Toa Payoh and see the semi-circular pond with Nine Water Dragons sprouting "Shui" or water to deflect "Sha Qi" or negative energy from the nearby highway.
Finally, we stop at Singapore's most iconic building – Marina Bay Sands. Believed to be the hub of prosperity, its many landmarks have been designed to enhance the vibrancy of the new Marina Bay financial district. From the imposing three towers to the oculus at the promenade, learn how these landmarks have been strategically placed to harness the "Qi" or positive energy from the Marina Bay.
Footsteps of the Colonial Past 3,5 hrs
From £155 per person / min. 2 people
Our tour starts at The Singapore River - the lifeline of Singapore where our first immigrants eked out a meagre living and saw Singapore transform from an obscure little fishing village to a great seaport. Admire beautifully restored warehouses that now house chic quayside dining and entertainment spots and the contrasting skyscrapers of the Financial District.
Then marvel at magnificent colonial buildings and five grand old bridges before stopping at our destination, The Fullerton Hotel Singapore. Enjoy a delightful three-tier Afternoon Tea served at the sun-lit Courtyard with its magnificent high glass ceiling. Favourite items are replenishable and complemented by free-flow of premium teas and coffee.
Walk it all off at The Fullerton Heritage Gallery or mail a postcard home through the colonial-style Red Pillar Post Box located at the gallery. Let our guide take you back in time from when it was a Fortress built at the mouth of the Singapore River to the first General Post Office in the early 20th century and now the beautifully restored Fullerton Hotel.
End this heritage trail on a bumboat cruise along the iconic Singapore River and watch the transformation from fishing village to a great seaport!
Passage of Life 3 hrs
From £99 per person / min. 2 people
From birth to death, traditional customs surround the life of the early Chinese immigrant. Whether it is getting fortunes told by a fortune teller, a brief teaching of Yin & Yang of Chinese medicine, carrying a red umbrella at a wedding, or burning paper mansions at a funeral, come together and discover the reasons behind each practice while you explore the many Chinese customs in this journey.
Join our guide as she takes you on a walking tour of Chinatown. Visit the wet market and check out fresh produce that must be prepared for the women after birth. At the quaint Wedding Shop, the guide will show you the betrothal gifts that are sent to the bride's family to confirm the marriage agreement between the two families.
How do the Chinese honour their ancestors? At this special shop, one can buy paper effigies of money or other gifts to be burnt with offerings of food and incense to honour the dead.
We end the tour at a Heritage Brand Shop for tea appreciation with traditional wedding pastries.
Good Morning, Ni Hao 3hrs
From £99 per person / min. 2 people
Move your senses with the sights and sounds of a wet market and watch how locals hunt for the freshest bargain. It's no mystery why the term 'wet' as stall owners use water in the market to wash floors, to keep fruits and vegetables fresh, and to keep fish and shellfish alive. Check out local favourites like century egg, black chicken and wide array of spices.
Next, adjourn to Singapore's largest food centre -
Chinatown Complex for a leisurely breakfast.
Your day is not complete without visiting a traditional and heritage shop for a supply of herbs, tonic and even pastries for family tea time.
End your tour on a sweet note with a sampling of local desserts.
Peranakan Trail with Food Tasting 3,5 hrs
From £105 per person / min. 2 people
Join us on a colourful journey into the history, lifestyle and unique character of the Peranakan Babas (the men) and Nonyas (the women) ...
Take a walk through the Spice Garden which sits on the original site of the first Botanic Gardens and uncover the intricacies of spices and herbs that go into Peranakan cooking.
A fascinating Display of Peranakan costume, embroidery, beadwork, jewellery, porcelain, furniture and craftwork provides insight into the captivating culture of the Peranakans.
Wander through the bustling enclaves of Katong & Joo Chiat that showcases the rich and baroque Peranakan architecture. Admire rows of colourful traditional shophouses that dates back to the 1920s and 1930s.
A sampling of Nonya Delicacies will complete the trail.
Hidden Charms of Tiong Bahru 3,5 hrs
From £112 per person / min. 2 people
The Pinnacles @ Duxton takes the title of being the world's tallest public housing project. Enjoy stunning view of the Singapore landscape from the 50th storey skybridge.
Next is a visit to Tiong Bahru, one of Singapore's oldest public housing estate built in the 1920s that has creatively evolved into a unique neighbourhood that balances heritage and swanky hipster lifestyle. The Tiong Bahru Market, built in 1955, may be the first modern market to be built in a housing estate but still boasts some of the best hawker stalls for local culinary delights. The 90-year-old Qi Tian Gong Temple, Singapore's oldest temple honours the Monkey God, who bestows blessing and protection.
A bakery where time stood still. With a history spanning four generations, Galicier Pastry is steeped in family tradition using only the freshest ingredients, bought daily, to create Galicier's traditional nyonya kuehs and retro cakes.
The design and décor of Nostalgia Hotel are inspired by Singapore's colonial years as well as the romantic history of the neighbourhood. After all, Tiong Bahru was once known as an area where the well-heeled kept their mistresses. It's 'old-world charm with a dash of modernism.
Night Out at Chinatown with Dinner 4 hrs
From £152 per person / min. 2 people
Chinatown has also come a long way since the early days when Chinese immigrants made this enclave their home. Filled with a sprawling myriad of shops and eateries, bustling with colourful and exciting activities set against a backdrop of rich history and heritage, Chinatown is not to be missed especially in the evening when everything really comes alive.
At a Chinese Medical Hall, learn how Traditional Chinese Medicine helps to regulate your Yin and Yang. From ancient days till modern times, the Chinese have continue with herbs and practices like acupuncture, moxibustion, tai chi and tui na to stay healthy.
After dinner at a local Chinese restaurant, wander along the narrow lanes of the Night Market and test your bargaining skills against street vendors selling anything from souvenirs to leather goods. The highlight of the evening is a trishaw ride that takes you through the alleyways of Chinatown and down to Clarke Quay. There hop onto a bumboat for a cruise along the Singapore River to see Singapore lit up at night, showcasing beautifully restored shop houses, modern skyscrapers of the financial district, colonial buildings and the iconic Merlion statue.
Night Out at Marina Bay with Satay Sampling 4 hrs
From £140 per person / min. 2 people
At Gardens by the Bay, discover exotic plants in the FlowerDome from the 5 continents which are displayed in 9 different gardens.
Walk in the Cloud Forest and marvel at the
35-metre tall indoor waterfall, a mysterious world veiled in mist with and be amazed at the unique and fragile plants.
Watch the SuperTree Grove come alive with an exhilarating display of light and sound at night!
Be amazed with a birds-eye view of the city and Marina Bay from the top of Marina Bay Sand's Skypark – it is a roof like no other, perched 200 metres in the air with observation deck in the clouds.
Last stop at Lau Pa Sat Festival Village to sample satays (grilled meats on skewer) with ketupat (rice cakes) in the only satay street in Singapore. A busy street in the day but as night falls, plastic folding tables and chairs are setup along with the burning charcoal fires.
Heritage Food Trail 3,5 hrs
From £112 per person / min. 2 people
Serving up a true melting pot of flavours and food, Singapore's cultural diversity is reflected through the array of local cuisines comprising Chinese, Malay, Indian and Peranakan.
The bustling Geylang Serai market lies at the heart of the Malay community and features predominately Malay and Indian cuisine. The famous market has a wet section selling fresh produce, from live fish to spices, and a food centre on the upper level. Enjoy all time Singaporean favourites like Roti Prata and Thosai taken with a frothy glass of Teh Tarik.
Traditionally associated with the Peranakan and Eurasian communities, the Joo Chiat/ Katong enclave is a treasure trove rich in history and picture-perfect architecture of pre-war shophouses. To Singaporeans this neighborhood is home to the famous Laksa, Ondeh-ondeh and other delicacies.
And, if you're lucky, you'll get to watch popiah masters standing over hot griddles twirling dollops of dough in mid-air to make those paper thin wrappers for fresh spring rolls.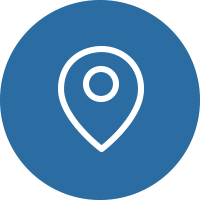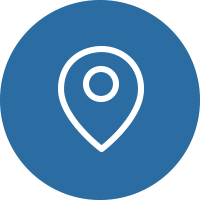 SINGAPORE - THE DESTINATION
Singapore is one of the most popular travel destinations in the world for a lot of reasons. Since independence it has become one of the world's most prosperous countries and boasts the world's busiest port.
Combining the skyscrapers and subways of a modern, affluent city with a medley of Chinese, Malay and Indian influences and a tropical climate, with tasty food, good shopping and a vibrant night-life scene, this Garden City makes a great stopover or springboard into the region.
Singapore is a microcosm of Asia, populated by Malays, Chinese, Indians, and a large group of workers and expatriates from all across the globe.
Singapore has a partly deserved reputation for sterile predictability that has earned it descriptions like the "world's only shopping mall with a seat in the United Nations". Nevertheless, the Switzerland of Asia is for many a welcome respite from the poverty, dirt, chaos, and crime of much of the Southeast Asian mainland, and if you scratch below the squeaky clean surface and get away from the tourist trail you'll soon find more than meets the eye.
Singaporean food is legendary, with bustling hawker centres and 24-hour coffee shops offering cheap food from all parts of Asia, and shoppers can bust their baggage allowances in shopping centres like Orchard Road and Suntec City. In recent years some societal restrictions have also loosened up, and now you can bungee jump and dance on bar tops all night long, although alcohol is still very pricey and chewing gum can only be bought from a pharmacy for medical use.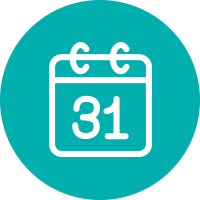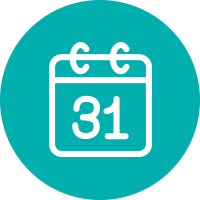 CLIMATE AND WHEN TO GO
Between May and October, forest fires in neighbouring Sumatra cause dense haze that regularly reaches unhealthy levels - although it is unpredictable and may come and go rapidly.
As Singapore is located a mere 1.5 degrees north of the Equator, its weather is usually sunny with no distinct seasons. Rain falls almost daily throughout the year, usually in sudden, heavy showers that rarely last longer than an hour. However, most rainfall occurs during the north east monsoon (November to January), occasionally featuring lengthy spells of continuous rain. Spectacular thunderstorms can occur throughout the year, any time during the day, so it's wise to carry an umbrella at all times, both as a shade from the sun or cover from the rain.
The temperature averages around:
29.5°C (85.1°F) daytime, 22.5°C (72.5°F) at night in December and January. An occasional low of 21°C (69.8°F) can also be expected.
32°C (89.6°F) daytime, 24°C (82.4°F) at night for the rest of the year. The temperature usually hovers around the 28°C (82.4°F) mark.
The temperatures are relatively high in the day, as expected in a tropical country, but windy conditions are expected at night. Bear in mind that spending more than about one hour outdoors can be very exhausting, especially if combined with moderate exercise. Singaporeans themselves shun the heat, and for a good reason. Many live in air-conditioned flats, work in air-conditioned offices, take the air-conditioned metro to air-conditioned shopping malls connected to each other by underground tunnels where they shop, eat, and exercise in air-conditioned fitness clubs.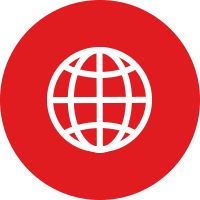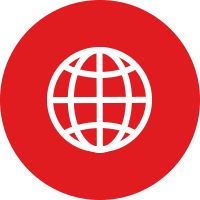 Singaporeans care little about formal politeness. What would be decent behavior at home, wherever home might be, is unlikely to offend anyone in Singapore. In Singapore, unlike much of southeast Asia, women wearing revealing clothing or men wearing shorts and slippers are perfectly acceptable. That said, upmarket bars and restaurants may enforce dress codes and Singaporeans tend to be more socially conservative than Westerners, meaning that public display of affection is still frowned upon and toplessness for women is not acceptable anywhere, even on the beach.
People are generally friendlier in the heartlands, and it is not uncommon to see shopkeepers and customers of multiple races bantering. However, Singaporeans, while not hostile towards foreigners, are generally not overly receptive to any overbearing friendliness from them. Furthermore, the local dialect with its heavy Chinese influences may appear brusque or even rude, but it should not be interpreted as being hostile or offensive. A question such as "You want beer or not?" is a perfectly normal way of asking if you want beer; after all, the person asking you the question is offering you a choice, not making a demand.
If invited to somebody's house, always remove your shoes before you enter as most Singaporeans do not wear their shoes at home. Socks are perfectly acceptable though, as long as they are not excessively soiled. Many places of worship also require you to remove your shoes before you enter.
At train stations, some forms of etiquette are a must. Singaporeans are orderly and will usually give way to passengers getting off trains before boarding the train. It is also common for people to stand on the left of escalators to allow room for others in a rush to ascend or descend on the right. If in doubt, simply obey the rule of "When in Rome".
Beware of taboos if bringing gifts. Any products (food or otherwise) involving animals may cause offence and are best avoided, as are white flowers (usually reserved for funerals). Knives and clocks are also symbols of cutting ties and death, respectively, and some Chinese are superstitious about the number four. Also note that in Singapore, it is considered rude to open a gift in front of the person who gave it to you. Instead, wait till the person has left and open it in private. Many Singaporean Muslims and some Hindus abstain from alcohol.
Swastikas are commonly seen in Buddhist and Hindu temples, as well as among the possessions of Buddhists and Hindus. It is regarded as a religious symbol and does not represent Nazism or anti-Semitism. As such, Western visitors should not feel offended on seeing a swastika in the homes of their hosts, and many locals will wonder what the fuss is all about.
Take dietary restrictions into account when inviting Singaporean friends for a meal. Many Indians (and a few Chinese) are vegetarian. Most Malays, being Muslims, eat only halal food, while most Indians, being Hindu, abstain from beef.
Take note that Singapore, while heavily Westernized, ultimately remains socially conservative. As such, Westerners are strongly advised against greetings like kissing on the cheeks and should stick to the much common practice of shaking hands instead.
WHY BOOK WITH US ?
If you travel with us you will not just visit, you will experience your destination
Get in touch with the local culture, meet the people
​​
Immerse yourself in the sights, sounds, taste, and feel of your journey
​
Our guides strive to share real experiences with you
100% Tailor-made according to your interests, requirements and budget
Stay in hand picked boutique hotels with a local feel and character
​
Options from budget to luxury
Every little detail of your trip is carefully planned and managed throughout your journey​​
100% Financial Protection
Full supplier failure cover
​
Our travel consultants have travelled extensively and have a broad knowledge of, and passion for their destination countries
24/7 emergency UK and local contact numbers while abroad