Thailand Budget Adventure
We included some of the best authentic experiences in this tour around Bangkok and in Southern Thailand. Start with a unique walking tour in Bangkok, explore the city's hidden side, then explore the Erawan and Sai Yok National Parks before heading to explore Kanchanaburi and the River Kwai. Take part in an optional cooking class with a shopping trip to the floating market for ingredients. Hop on an overnight train to Southern Thailand, and spend the next few days exploring Khao Sok National Park before relaxing in Krabi for a few days.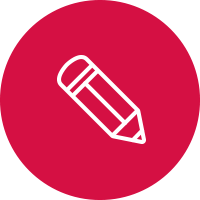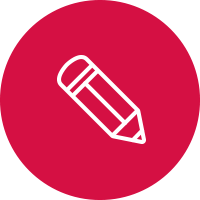 Our itineraries are suggestions and are fully customisable according to your needs, interests and budget.
Treat these itineraries as inspiration and one of our experts will create your uniquely tailored holiday with your requests in mind so that you can truly experience Thailand with Seven Senses.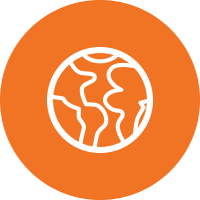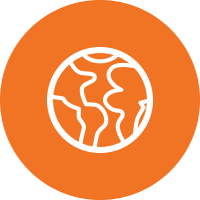 Day 1. Arrive Bangkok (-/-/-)
​
Meet your guide and driver for a private transfer to your hotel in Bangkok. The rest of the day is free at your own leisure.
Overnight at Nouvo City, Classic Superior room.
​
Day 2. Bangkok Walking Tour (B/-/-)
​
This morning your guide will pick you up from your hotel for an amazing walking tour (you can walk from/to your hotel – no transportation is included on this day).
We wander through small alleys, encounter wooden houses, guardian spirit signs, fresh markets and more. Next is Saranrom Park, originally part of Saranarom Palace built in 1866, but in 1960 the garden was turned into a botanic garden and public park. Following this beautiful park we hike along Trok Wisut, right beside a khlong to end up at the Corrections Museum which was once the site of the Bangkok Remand Prison, an old and overcrowded penal facility located in the heart of Bangkok. In 1990 it was turned into a public park called Rommani Nart. Just across is Wat Suthat Thepwararam, a 200+ years old temple known for its unusual 'farang' statues. In front of this temple is the famous Giant Swing (Sao Chingcha), originally used for Brahmanic ceremonies. In this neighborhood you will see many shops selling large Buddha images and related religious products. We walk from Dinso Road through several alleys to Tanao Road, cross Ratchadamnoen Klang. We then stop at Lak Muang, Bangkok's City Pillar Shrine, as Thai cities always house a pillar to host the guardian spirit or deity of the city!
The tour ends right in front of the Grand Palace complex which you can visit on your own (not included in package price). It hosts the Temple of The Emerald Buddha (Wat Phra Keow), a "must" for every visitor to Bangkok. Within Wat Phra Keow is a fabulous Buddha image, carved from one piece of jade.
(Note: transfer back to the hotel is not included however it is within walking distance)
Overnight at Nouvo City, Classic Superior room.
​
Day 3. Bangkok (B/-/-)
​
Free day at leisure.
Optional evening cycling tour
Late afternoon, head on own to the bicycle company's office near the Democracy Monument, meeting time 17.45.
After a short briefing there we will start our bike ride. You ride on the pavement of Rachadamnoen Avenue to Thammasat University. By local ferry we cross the Chao Phraya, the River of Kings, to the Thonburi side of Bangkok. Through back roads and alleys we continue cycling to Wat Arun, the temple of dawn.
By now it is dark and the temple will be brilliantly illuminated. We stop here for a while enjoying the peace and surroundings, quite likely we will be the only ones here! From Wat Arun we will proceed to Wat Rakang. We cycle along the river and pass the old Portuguese Santa Cruz church and one of the oldest Chinese temples of Bangkok. We cross the river to the Pak Klong Talat flower market which at this time of day is at its most active and colorful.
We park our bikes and stroll for a while taking in the spectacle of this wonderful market. Onwards we pedal to Wat Po which is at this time of day virtually deserted. The stupas are beautifully illuminated and we enjoy this temple in the cool evening air.
Finally, we cycle back to our starting point via Sanam Luang and the local evening markets, but beware of pedestrians though! After saying goodbye to our bike guide you return to your hotel on own.
Overnight at Nouvo City, Classic Superior room.
​
Day 4. Bangkok - Erawan National Park - Sai Yok National Park (B/L/D)
​
This early morning (06.00) you will be picked up by your guide and driver and leave the buzzing capital to head straight to the jungle! We will first drive to Erawan National Park (210kms, about 3h drive) and enjoy a nature hike followed by a refreshing swim in the waterfalls, just before the hordes of tourists invade the whole area.
The park consists of limestone hills, plains and a number of streams all surrounded by a lush tropical jungle. The hills protect the park from the eastern monsoon resulting in less rainfall that the rest of the province. The major attraction of the park is arguably the Erawan Waterfalls and the numerous emerald green ponds. The park was named after the three-headed white elephant from Hindu mythology, as the top tier of the falls is said to look similar to an elephant head.
For lunch, enjoy a tasty organic picnic lunch prepared in the traditional way (no plastic) and wrapped in banana leaves.
Right after lunch (12.30), we continue our journey west and make a stop at the historical park of Prasat Muang Singh (70kms, about 1h drive) which hosts a Bayon-style khmer complex that goes back to the 9th century, a period when the Khmer Kingdom was flourishing. A small museum to the side shows replicas and originals of the stones and the artifacts found here.
We then take the road again and head to our final destination of the day: Sai Yok National Park (80kms, about 1h drive). Covering 958 km², the park is a popular destination for local and foreign tourists, known for it's waterfalls, caves, historical sites and raft houses along the River Kwai. The mountainous regions of the park are covered by deciduous and dry evergreen forest, mainly mixed with bamboo. The lower areas along the Kwae River are teak forest which was deforested during Japanese occupation of Thailand but later replanted in 1954.
On arrival you will be welcomed by the locals who operate privatized rafts on the river. Shortly after, sit down and relax while your raft is being pulled by a long tail boat to reach a secluded beach. Swim, drink and relax in a natural landscape away from all pressures of the modern world! After an hour or so, a long tail boat will pull your raft back and stop at the scenic Sai Yok Yai Waterfalls for another refreshing swim!
Late afternoon, proceed with check-in at your comfortable family-run floating bungalow property. Evening is free at leisure until dinner is served on the raft, right in front of your bungalow.
Overnight at Krit Rafthouses, Comfortable floating bungalow.
​
Day 5. Sai Yok National Park - Kanchanaburi (B/-/-)
​
Wake up this early morning with the sound of the forest and the waterfalls in the background! You will enjoy some free time for a refreshing swim in the river.
Later this morning, we will head back to the minivan and drive to Hellfire Pass Memorial Museum (20kms, about 30min drive), dedicated to those Australians and other Allied Prisoners of War and Asian labourers who suffered and died at Hellfire Pass and elsewhere in the Asia Pacific region during WW2. The museum explains the story of why and how the railway was built and attempts to convey the hardships and suffering endured by so many who were forced to work in extremely harsh conditions.
We then head to Saphan Tam Krasae Train Station (40kms, about 35min drive) to enjoy the breathtaking sight of the Wampo Viaduct built by War Prisoners during WWII (train ride is not included in this package).
We then drive to Kanchanaburi Town (45kms, about 1h drive) and make a stop at the War Cemetery and of course the world famous Bridge Over the River Kwai, before dropping you off at your hotel. Evening is at leisure.
Overnight at Ploy Guesthouse, Superior room.
​
Day 6. Kanchanaburi - Ayutthaya - Surat Thani (B/-/-)
​
Today, after breakfast, we will drive (without guide) to Bangkok (160kms, about 2.5h drive).
Optional Cultural Immersion in Nakhon Pathom
Aoy is a passionate food lover who fully commits herself to every task at hand especially when it comes to preparing authentic and beautifully presented Thai dishes. Aoy lived abroad for 10 years and now works in the tourism industry. Since returning to Thailand, she has dedicated herself to teaching Thai cooking to foreigners and opening a restaurant in her home. Aoy lives on a lush, beautiful property on the banks of the Tha Chin River and uses fresh herbs and produce grown in the local community in her cooking.
You will first board a local boat and head to the authentic floating market of Don Wai where we will select the ingredients for today's class. The market is known for its wide variety of vegetables and Thai snacks. As you shop together, Aoy will show you regional fruit and vegetables at her preferred vendors in the market. After learning about the local produce and farming community you will board a boat that Aoy steers herself. Enjoy the river breeze and passing views of local homes and lush river vegetation during your 30 min boat ride to Aoy's tropical riverside home.
After your boat ride, you will be greeted with a welcome drink in the calm of Aoy's garden oasis. You will then join Aoy in her professional kitchen studio for your cooking class. In this hands-on cooking lesson you will learn to prepare from scratch two of Aoy's favorite Thai dishes. Aoy will share her deep knowledge of Thai herbs and spices and passion for cooking as you cook together in her studio kitchen that is also used by her other cooks for the restaurant she runs from her home. Be prepared to roll up your sleeves and chop vegetables, pound spices, and laugh as you cook together with this charming and fun-loving host!
This optional stop on the way to Ayutthaya is located in Nakhon Pathom (75kms, about 1.5h drive from Kanchanaburi. Meeting time is 10.00 sharp. The activity ends around 15.00, so clients would then reach Ayutthaya around 17.30 (120kms, about 2h drive))
You will then be transferred to Bangkok railway station (80kms, about 1h drive). Lockers are available (not included in package price) for a reasonable price to drop your luggage and explore the surroundings on your own before boarding the overnight train to Surat Thani, gateway to Southern Thailand.
Overnight on board 2nd class A/C sleeper train, Bangkok – Surat Thani.
​
Day 7. Surat Thani – Khao Sok National Park (-/-/-)
​
Welcome to Southern Thailand!
Upon arrival you will be transferred (no guide) by shared minivan from Surat Thani Railway station to your hotel in Khao Sok, the Anurak Community Lodge. The lodge is a peaceful retreat, set amid lush tropical vegetation and surrounded by breathtaking limestone cliffs, rising high above one of the oldest rainforests in the world, right on the edge of Khao Sok National Park. The rest of the morning is at leisure and you may want to rent a bicycle to explore the area or why not just kick back and bask in the beauty of the scenery, whilst enjoying a meal or a refreshing drink. The restaurant of the lodge offers some of the best views of the majestic cliffs.
In the afternoon (15.00) you will enjoy a guided kayaking trip down the Sok River, which runs right next to the resort. This is a great way to experience the natural beauty of the area and spot wildlife, such as monkeys, hornbills, kingfishers and monitor lizards. You'll be driven to a nearby cave where local people come to make merit (thambun), an intrinsic part of Buddhist belief. Walk a short distance through the cave and there is the river! With your guide you will head gently and safely down the Sok River for about an hour and a half. On the river's edge you will see openings to wonderful views of Khao Sok's breath-taking landscapes, views often hidden by the forest leaves. Tree roots entwine like claws and burst onto the limestone cliffs and rock surfaces.
Overnight at Anurak Community Lodge, Standard bungalow.
​
Day 8. Khao Sok National Park (B/L/D)
​​
Don't be surprised if you wake this morning by the enchanting calls of the gibbons that inhabit the surrounding rainforest!
After breakfast (09.00) you will explore the National Park on foot. Your driver will head up a dirt road to Bang Man Ranger Station where you community guide will greet you. Hike for one and a half hours along the side of a wide valley though rainforest with towering old trees, keeping an eye out for rare giant hornbills and several species of monkey. Depending on the season, visit Civet Cave or a series of small waterfalls. On the way back, hike at an easy pace for another 90 minutes whilst learning about medicinal plants from your guide and return to the ranger station. Return to the Anurak Community Lodge around lunchtime.
This afternoon is free at leisure and you may want go tubing down the river or fill your time by playing table tennis, badminton or table-football; all of which are both free to use at the lodge.
Please note:
Khao Sok National Park entrance fee is not included and can be paid on the spot (THB 300 adults, THB 150 kids up to 14).

Credit cards are not widely accepted in Khao Sok, so please bring enough cash. ATM machines are found at Surat Railway Station.

The activities are referential, in case of heavy rains or other serious (weather) conditions we might need to change or alter the itinerary slightly.
Overnight at Anurak Community Lodge, Standard bungalow.
​
Day 9. Khao Sok National Park (B/L/D)
​
At 09.00 after an early breakfast and check out you will be transferred by shared minivan to Ban Ta Khun. Here you will leave your bags for safe keeping as you will only need to bring an overnight bag with you on the lake. You'll make a brief stop at a local shop for anyone who wants to buy some drinks and snacks or mosquito repellent and at around 10.30 you'll arrive at Rajjapraba Dam.
Board your long tail boat to enjoy a tour of the breathtaking scenery and upon arrival at the floating resort check into your very own traditional Thai-style floating bungalow. You'll then have some free time so why not take a kayak and explore the many inlets and khlongs of Cheow Lan Lake, or just relax and sunbathe while taking in the scenery.
At noon you'll enjoy a traditional Thai lunch prepared with rich southern Thai curries, and delicious local vegetables with fruit for dessert. Afterwards you'll depart for a 3-hour trek through the ancient jungle of Khao Sok National Park. Depending on the season, your guide may show you edible plant species, how to find drinking water in bamboo, and how to spot wildlife in the canopy. In the late afternoon return to the raft house for some more free time to relax, swim and enjoy the atmosphere. In the evening enjoy a delectable Thai dinner on the water's edge.
Overnight on a simple floating bungalow.
​
Day 10. Khao Sok National Park – Krabi (B/L/-)
​
Rise before breakfast and enjoy tea or coffee before boarding your long tail boat for a wildlife safari, sometimes with morning mist. From your boat you may see macaque monkeys, dusty langurs, great hornbills, wild boars, gibbons, and even the occasional wild elephant!
Upon returning to the raft house enjoy a traditional Thai breakfast of Khao Tom (a savory rice porridge) eggs and toast or a pancake. After breakfast you will have some free time to swim, enjoy some independent kayaking, or find your own way to experience the peace and serenity the lake has to offer.
At around 10.30 depart from the raft house and head back to the pier. After arriving at the pier, you'll be driven to a local village and have a typical Thai lunch served by the local community. After lunch you'll get the chance to visit some organic fruit orchards and visit a very scenic 'hanging bridge' that overlooks the Saeng River.
At 12.30, meet your driver for a private transfer (no guide) to Krabi, the final destination of your holiday journey (150kms, about 2.5h drive)! Check-in on arrival and rest of the afternoon at leisure.
Overnight at Anyavee Tubkaek Beach Resort, Superior room.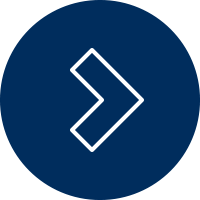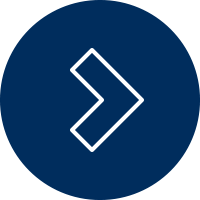 Day 11-13. Krabi (B/-/-)
​
Free at leisure.
​
Optional day trip to The 4 Islands by Long Tail Boat
Pick up from your hotel at 08.30 and transfer to Nopparatthara Beach and then we will take you to Tab Island. The island is composed of 2 small islands – Koh Tub and Koh Mor which are joined together with sand bars. You can see the sand bars only when it is the proper low tide.
There are also other islands to visit as well; Kai Island (or Chicken Island); an amazing rock formation as the big head of Ostrich or chicken. You will see a lot of small colorful fishes when snorkeling in this area.
Have picnic lunch on the beach at Poda Island; an island with white sandy beaches, clear water and schools of colorful fishes in abundance. It is a perfect place for snorkeling or swimming.
In the afternoon, visit Phranang Cave and Phranang Beach to swim or just relax on the nice beach. Around 14.00 we return to Nopparatthara Beach and then transfer back to the hotel to relax.
​
Day 14. Krabi - Departure (B/-/-)
​
Breakfast. Check out and transfer to Krabi Airport for your flight to your onward destination.
​
​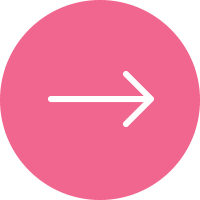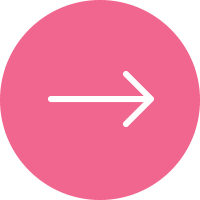 14 DAYS / 13 NIGHTS FROM £1,277 per person
based on 2 people travelling together
​
The price includes:
​
Accommodation on a twin-sharing basis in the the following authentic budget hotels mentioned in the itinerary:
Bangkok: Nuovo City Hotel ***
http://www.nouvocityhotel.com/
Sai Yok National Park: Krit Raft House
https://www.tripadvisor.com/Hotel_Review...
Kanchanaburi: Ploy Guesthouse
https://www.tripadvisor.com/Hotel_Review...
Khao Sok National Park: Anurak Lodge
Krabi: Anyavee Tubkaek Beach Resort
http://www.anyaveetubkaekbeachresort.com/
Transfers and tours with local English-speaking station guide according to program on days 1,2,4,5,7 & 10.
All entrance fees as mentioned in the program
Overnight train from Bangkok to Surat Thani
Domestic flight from Krabi to Bangkok
Meals as mentioned in the program without drinks (B/L/D) = (Breakfast/Lunch/Dinner)
​
The price does not include:
Return flights from the UK to Thailand. Request a quote from us.
Anything not specifically mentioned above.
Optional tours, camera fees.
Tips to the guide and driver, porters and waiters.
Travel insurance.
Personal costs such as drinks, laundry, etc.
Peak season surcharges
WHY BOOK WITH US ?
If you travel with us you will not just visit, you will experience your destination
Get in touch with the local culture, meet the people
​​
Immerse yourself in the sights, sounds, taste, and feel of your journey
​
Our guides strive to share real experiences with you
100% Tailor-made according to your interests, requirements and budget
Stay in hand picked boutique hotels with a local feel and character
​
Options from budget to luxury
Every little detail of your trip is carefully planned and managed throughout your journey​​
100% Financial Protection
Full supplier failure cover
​
Our travel consultants have travelled extensively and have a broad knowledge of, and passion for their destination countries
24/7 emergency UK and local contact numbers while abroad