TAILOR MADE TOURS THAILAND
With Great Food, a Tropical Climate, Fascinating Culture, Majestic Mountains and Great Beaches, Thailand is a Magnet for Travellers Around the World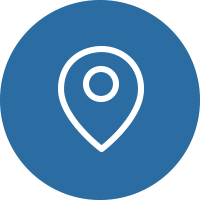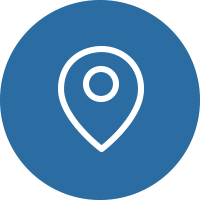 THAILAND - THE DESTINATION
Thailand is the country in Southeast Asia most visited by tourists, and for good reason. You can find almost anything here: thick jungle as green as can be, crystal blue waters that feel more like a warm bath than a swim in the ocean, and food that can curl your nose hairs while dancing across your taste buds. Read more...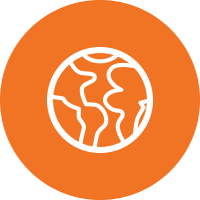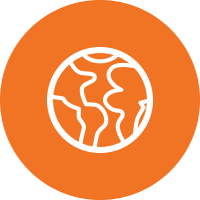 Our itineraries are suggestions and are fully customisable according to your needs, interests and budget.
Treat these itineraries as inspiration and one of our experts will create your uniquely tailored holiday with your requests in mind so that you can truly experience Thailand with Seven Senses.
EXPERIENCE THAILAND
WITH SEVEN SENSES
On this unique journey through the Land of Smiles we try to show you the real Thailand through experiences introducing you to the local way of life, the culture and nature as you probably have never experienced it before.
Start with exploring Bangkok's small alleys, embark on a food walk in Chinatown, discover the klongs in a long tail boat. Explore national parks, waterfalls, and jungles before flying to Nan, where you will discover the natural beauty and tranquility of northern Thailand. Your journey continues through Phrae and Lampang to Chiang Mai, then to the Khao Sok National Park in the South before spending a few days on the beach in Krabi,
or any other destination according to your preference.
LUXURY THAILAND
AUTHENTIC EXPLORER
From £3,395 pp / with luxury boutique hotels
Explore Bangkok's small alleys, encounter wooden houses, guardian spirit signs, fresh markets, old communities and more. Discover the klongs in a long tail boat. Visit Bang Pa-In, the majestic former summer residence. Explore Ayutthaya, the ruins of the former capital of the Thai Empire. Head to the floating market to source ingredients for your upcoming cooking class at a local's house. Explore national parks around Pranburi, known to be the best elephant and gaur sighting place in Thailand, the only place where you can still spot elephants in the wild. Visit the WFFT Wildlife Rescue Centre, bathe an elephant, then head up north to explore Chiang Mai and it's surroundings, including interesting local villages.
THAILAND BUDGET ADVENTURE
From £1,277 pp / with standard hotels, guesthouses
We included some of the best authentic experiences in this tour around Bangkok and in Southern Thailand. Start with a unique walking tour in Bangkok, explore the city's hidden side, then explore the Erawan and Sai Yok National Parks before heading to explore Kanchanaburi and the River Kwai. Take part in an optional cooking class with a shopping trip to the floating market for ingredients. Hop on an overnight train to Southern Thailand, and spend the next few days exploring Khao Sok National Park before relaxing in Krabi for a few days.
BANGKOK AND THE FLOATING MARKET
From £555 pp / with standard hotels
Explore Bangkok's temples, visit the floating market and take a traditional long tail boat through the Klongs to explore off-the-beaten-track Bangkok.
A short, interesting exploration of Central Thailand from Bangkok to Chiang Mai. Visit Ayutthaya, then head to Sarn Prakarn, an ancient Khmer sanctuary in Lopburi. Next, proceed to Phra Prang Sam Yod, another ancient Buddhist compound. Have lunch on a traditional rice barge while cruising on the Sakae Krang River. Explore Sukhothai, then continue up north to Phrae, visit Wat Chom Sawan, a Burmese-style temple, the Khum Wongburi Museum, before having lunch in the laidback town of Lampang where we visit the impressive Wat Phra That Lampang Luang as well as Wat Phra Kaeo Don Tao and two elephant hospitals at the Thai Elephant Conservation Center before continuing to Chiang Mai.
CHANTABURI PROVINCE
AND KOH CHANG
Bangkok to Koh Chang overland, in a different way. Normally visitors bypass this part of the country and wizz through to arrive in Koh Chang in a few hours. We now have the opportunity to spend a few days exploring the interesting sights and towns on the way to Koh Chang.
This tour is available with driver and guide, but also as a self-drive trip.
RIVER KWAI & MON VILLAGE
ADVENTURE
Explore the Thailand-Burma Railway Centre (War Museum), the War Cemetery and the Bridge over the River Kwai. Take a long-tail boat on the Kwai Noi River and pass mountainous jungle scenery on the way to the River Kwai Jungle Rafts, your accommodation for the night. Visit the nearby Mon village, an ethnic group originally from Burma. Relax in your hammock or swim in the river, and on your last day take a boat trip to Pakseng.
FLOATING MARKET, COOKING CLASS
& WILD ELEPHANTS
Head to Don Wai Floating Market to source ingredients for your cooking class. You will then join Aoy in her professional kitchen studio for your cooking class. In this hands-on cooking lesson you will learn to prepare from scratch two of Aoy's favorite Thai dishes. After your cooking class, visit Phra Nakhon Chedi, the tallest Buddhist structure in Southeast Asia before heading to Pranburi, where the next day you will head to Kuiburi National Park, known to be the best wild elephant and gaur sighting place in Thailand. Other wild mammals such as gaurs, golden jackals, leopards, deers, bantengs, langurs are also commonly spotted in the national park.
NATIONAL PARKS & RIVER KWAI
Hike in Erawan National Park and swim in it's waterfalls and emerald green ponds. Continue to visit a Bayon-style Khmer temple complex on the way to Sai Yok National Park known for it's waterfalls, caves, historical sites and raft houses along the River Kwai. See the Wampo Viaduct built by War Prisoners during WWII, and the famous Bridge over the River Kwai. On the way back to Ayutthaya visit a temple which houses the world's largest metal Buddhist objects.
Explore Koh Phangan on this beach extension, where you will discover the island by bicycle and long tail boat.
WILD PINK DOLPHINS ENCOUNTER
Khanom is one of the few places in the world to spot these rare dolphins. We'll go on a special boat trip to search for these.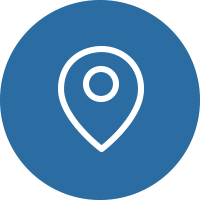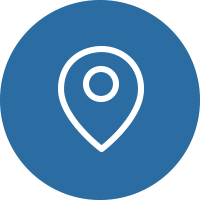 THAILAND - THE DESTINATION
Thailand is the country in Southeast Asia most visited by tourists, and for good reason. You can find almost anything here: thick jungle as green as can be, crystal blue waters that feel more like a warm bath than a swim in the ocean, and food that can curl your nose hairs while dancing across your taste buds. Exotic, yet safe; cheap, yet equipped with every modern amenity you need, there is something for every interest and every price bracket, from beach front backpacker bungalows to some of the best luxury hotels in the world. And despite the heavy flow of tourism, Thailand retains its quintessential Thai-ness, with a culture and history all its own and a carefree people famed for their smiles and their fun-seeking sanuk lifestyle. Many travellers come to Thailand and extend their stay well beyond their original plans and others never find a reason to leave. Whatever your cup of tea, they know how to make it in Thailand.
Mainland Thai culture is heavily influenced by Buddhism. However, unlike the Buddhist countries of East Asia, Thailand's Buddhists follow the Theravada school, which is arguably closer to its Indian roots and places a heavier emphasis on monasticism. Thai temples known as wats, resplendent with gold and easily identifiable with their ornate, multicoloured, pointy roofs are ubiquitous and becoming an orange-robed monk for a short period, typically the three-month rainy season, is a common rite of passage for young Thai boys and men.
One pre-Buddhist tradition that still survives is the spirit house (saan phraphuum), usually found at the corner of any house or business, which houses spirits so they don't enter the house and cause trouble. The grander the building, the larger the spirit house, and buildings placed in particularly unlucky spots may have very large ones. Perhaps the most famous spirit house in Thailand is the Erawan Shrine in Bangkok, which protects the Erawan Hotel (now the Grand Hyatt Erawan) - built in 1956 on a former execution ground - and is now one of the busiest and most popular shrines in the city.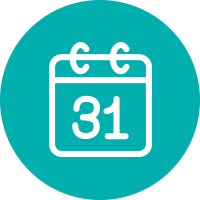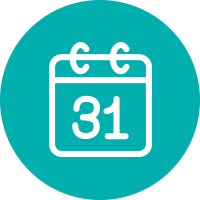 CLIMATE AND WHEN TO GO
Thailand is largely tropical, so it's hot and humid all year around with temperatures in the 28-35°C range (82-95°F), a degree of relief provided only in the mountains in the far north of Thailand. The careful observer will, however, note three seasons:
Cool: From November to the end of February, it doesn't rain much and temperatures are at their lowest, although you will barely notice the difference in the south and will only need to pack a sweater if hiking in the northern mountains, where temperatures can fall as low as 5°C. This is the most popular time to visit and, especially around Christmas and New Year's or at Chinese New Year a few weeks later, finding flights and accommodation can be expensive and difficult.
Hot: From March to June, Thailand swelters in temperatures as high as 40°C (104°F). Pleasant enough when sitting on the beach with a drink in hand, but not the best time of year to go temple-tramping in Bangkok.
Rainy: From July to October, although it only really gets under way in September, tropical monsoons hit most of the country. This doesn't mean it rains non-stop, but when it does it pours and flooding is not uncommon.
There are local deviations to these general patterns. In particular, the south-east coast of Thailand (including Ko Samui) has the rains reversed, with the peak season being May-October and the rainy off season in November-February.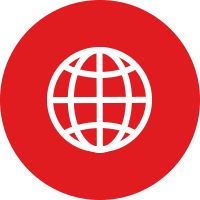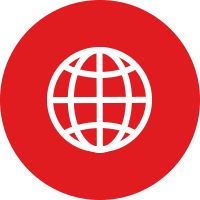 Thais are a polite people and, while remarkably tolerant of foreigners, but you'll find that you will get more respect if you in turn treat them and their customs with respect.
In Thailand, expression of negative emotions such as anger or sadness is almost never overt, and it is possible to enjoy a vacation in Thailand without ever seeming to see an argument or an unhappy person. Thai people smile constantly, and to outsiders this is seen as happiness or friendliness. In reality, smiling is a very subtle way to communicate, and to those who live in Thailand, a smile can indicate any emotion — from fear, to anger, to sadness, to joy, etc. "Saving face" is a very important aspect of Thai culture and they will try to avoid embarrassment and confrontation.
In public places (such as large markets) the National Anthem is played over loudspeakers at 8 A.M. and 6 P.M. When this is played, everybody stops what they are doing and stands still, and you should do the same. The Royal Anthem is played in cinemas before the film, and everyone must stand. It lasts about a minute, then everyone will continue where they left off. In MRT and SkyTrain stations in Bangkok, the escalators will also lurch to a halt to prevent a large human pile-up.
Personal appearance is very important in Thailand as a measure of respect to other people, you will find that dressing appropriately means that you are shown more respect in return. This translates in many ways, even sometimes lowering initial offering prices at markets. While some allowance is made for the differing customs of foreigners, Thais respond more positively to well-dressed Westerners.
Traditionally, Thais are modest and conservative dressers. At a minimum your clothes should be neat, clean, and free from holes or tears. Except at the beach or at sacred sites normal western dress is acceptable for both men and women, except that you should avoid clothing showing a lot of skin. Pants are preferable to shorts, blouses should have capped sleeves, and if tank tops are worn, the straps should be thick (i.e., not spaghetti straps). Thai men generally wear pants, and most Thais view an adult man wearing shorts as fairly ridiculous; shorts are primarily worn by laborers and schoolchildren. Men's shorts should be knee length or more, if worn at all.
Taking off one's shoes at temples and private homes is mandatory etiquette, and this may even be requested at some shops. Wear shoes that slip on and off easily. Flip-flops, hiking sandals, and clog-type shoes are usually a good pragmatic choice for traveling in Thailand; only in the most top-end establishments are shoes required.
It is best to play it safe with wats and other sacred sites in Thailand; your dress should be unambiguously modest and cover your entire torso and most of your limbs. For men, ankle-length pants are mandatory; on top, t-shirts are acceptable, though a button-front or polo shirt would be best. Many recommend that women wear only full length dresses and skirts; you should make sure that your clothing covers at least your shoulders and your knees and some places may require that you wear ankle-length pants or skirts and long sleeved tops. Shorts and sleeveless shirts are highly inappropriate, as are short skirts. The rules are even more strict for foreign visitors, so even if you see a local in shorts it's not OK for everyone.
Buddhist monks are meant to avoid the temptation of women, and in particular they do not touch women or take things from women's hands. Women should make every effort to make way for monks on the street and give them room so they do not have to make contact with you. Women should avoid offering anything to a monk with their hands. Objects or donations should be placed in front of a monk so he can pick it up, or place it on a special cloth he carries with him. Monks will sometimes be aided by a layman who will accept things from women merit-makers on their behalf.
While some monks do accept money, most of them do not and offering money to a monk is sometimes considered a sign of disrespect in Theravada Buddhist cultures. Therefore, should you wish to donate to a monk, you should only offer food and put your donation in the appropriate donation box at the temple.
In the morning from 05:00 to 06:30, monks are seen walking in the front of houses and along the main road. At the same time, you can give alms to Buddhist monks. The most popular item that most people offer is rice. While the monks stand in front of you, you put something you had prepared into the monk's alms-bowl. For the next step, you take off your shoes and kneel down and the monks will bless you. During the blessing, you can pour ceremonial water into a bowl which is dedicated to people who have passed away. When the monks finish with their blessings, the activity is finished. On the Buddhist holy day, you must go to temple if you want to give alms because Monks cannot go outside of the temple.
WHY BOOK WITH US ?
If you travel with us you will not just visit, you will experience your destination
Get in touch with the local culture, meet the people
​​
Immerse yourself in the sights, sounds, taste, and feel of your journey
​
Our guides strive to share real experiences with you
100% Tailor-made according to your interests, requirements and budget
Stay in hand picked boutique hotels with a local feel and character
​
Options from budget to luxury
Every little detail of your trip is carefully planned and managed throughout your journey​​
100% Financial Protection
Full supplier failure cover
​
Our travel consultants have travelled extensively and have a broad knowledge of, and passion for their destination countries
24/7 emergency UK and local contact numbers while abroad