TAILOR MADE TOURS VIETNAM
Rainforests, Arid Plains, Highlands,
Sandy Beaches and Ancient Buddha Statues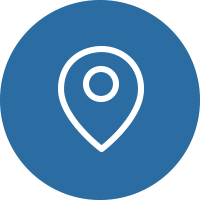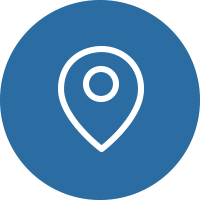 VIETNAM - THE DESTINATION
Once a lesser-known destination, Vietnam has become widely popular in recent years. With Hanoi consistently ranked among the world's top 10 destinations by TripAdvisor, one can now find European tourists as far as in Ha Giang, one of the most remote mountainous provinces. Read more...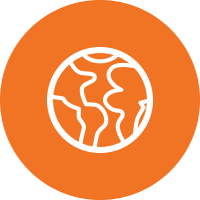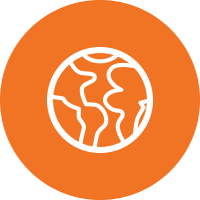 Our itineraries are suggestions and are fully customisable according to your needs, interests and budget.
Treat these itineraries as inspiration and one of our experts will create your uniquely tailored holiday with your requests in mind so that you can truly experience Vietnam with Seven Senses.
Visit Hanoi, then experience remote northern villages, pagodas, tea plantations and rice fields. Explore the countryside by bike, then spend a night cruising Halong Bay. Continue to Hue, where you will visit the local market in a nearby village, cook your own lunch, and explore the countryside. Explore ancient Hoi An, the busy Ho Chi Minh City, before heading to the Mekong Delta. An amazing tour. Not to be missed.
VIETNAM'S RICE, TEA AND COFFEE
A unique and active exploration of Vietnam's secrets and corners. Unveil its' lesser known traditions and heritage, its' culture, get used to its' people's habits of "tea & talk". Travel more in-depth in the Red River Delta, immerse yourself into the culture of ancient villages of Hue and Hoi An. Fly up to the Central Highlands to learn about the coffee farming with the M'Nong ethnicity and stay at a LAK Tented Camp before roaming the streets of Saigon.
VIETNAM'S NORTHERN MOUNTAINS
AND SOUTHERN BEACHES
After visiting Hanoi, head north to explore remote villages. Go cruising in Halong Bay, visit Hoi An and Hue where you will cook local dishes with a host family. Continue to Saigon, visit the Cu Chi tunnels before heading for a few days' relaxation on Phu Quoc Island.
VIETNAM'S EXOTIC DIVERSITY
Explore Hanoi, then embark on a discovery of the northeastern mountains and villages. Have lunch with a local family, discover the villages by bike. Go cruising in Halong Bay, then board an overnight train to Dong Hoi. Have some fun in the Phong Nha National Park, then continue to Hue and Hoi An. Help prepare a local authentic dinner with a local family, then continue to Ho Chi Minh City, the Cu Chi tunnels and finally explore the Mekong Delta.
Hanoi – Mai Chau – Ninh Binh – Ha Long – Phong Nha – Hue – Hoi An – Ho Chi Minh City – Mekong Delta
NORTHEAST MOUNTAINS ESCAPE
Let us take you to the remote corner of the northeast mountainous area, Cao Bang province. You will not only travel fast by and photograph the giant Ban Gioc waterfall like a normal tourist but will venture deeply, walk slowly along the river, rice fields, and stay in remote, non-touristy yet welcoming villages. The accommodation is rustic but the lifestyle is authentic and the hospitality of the Tay ethnic family is unrivaled. It is all about soft trek but can be customized to your interest and capacity, from 3 to 7 hours trekking a day.
RICE TERRACES AND ETHNIC HILL TRIBES
Hiking in the most remote part of the Sapa area equals real adventure and great opportunities to explore the natural life of ethnic minority groups living in the mountains. The locals will look with big eyes and followed by happy smiles as this is "off the beaten track". Along the trail you will meet several different tribes, each with own language and costumes. Stay overnight in a remote village in comfortable riverside house.
ESCAPE TO PU LUONG NATURE RESERVE
Located in the heart of Pu Luong Natural Reserve, 200km (5hour) south west of Hanoi, Hieu village (Ban Hieu) offers great opportunities for nature lovers to explore the beautiful limestone landscapes, and authentic hospitality of Thai and Muong Ethnic villages. The new ecolodge is a hidden gem to complete your escape and experience in comfort.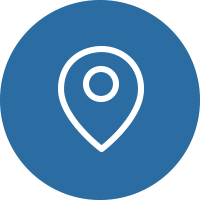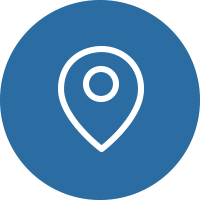 VIETNAM - THE DESTINATION
Once a lesser-known destination, Vietnam has become widely popular in recent years. With Hanoi consistently ranked among the world's top 10 destinations by TripAdvisor, one can now find European tourists as far as in Ha Giang, one of the most remote mountainous provinces.
Due to its long history as a tributary state of China, as well as several periods of Chinese occupations, Vietnamese culture is heavily influenced by that of Southern China, with Confucianism forming the basis of Vietnamese society. The Vietnamese language also contains many loan words from Chinese, though the two languages are unrelated. Buddhism remains the single largest religion in Vietnam, though like in China but unlike in the rest of northern Southeast Asia, the dominant school of Buddhism in Vietnam is the Mahayana School.
Nevertheless, Vietnamese culture remains distinct from Chinese culture as it has also absorbed cultural elements from neighbouring Hindu civilizations such as the Champa and the Khmer empires. The French colonization has also left a lasting impact on Vietnamese society, with baguettes and coffee remaining popular among locals.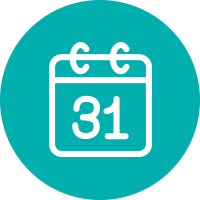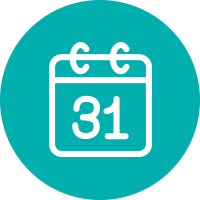 CLIMATE AND WHEN TO GO
Vietnam is large enough to have several distinct climate zones.
The North has four distinct seasons, with a comparatively chilly winter (temperatures can dip below 15°C/59°F in Hanoi), a hot and wet summer and pleasant spring (March-April) and autumn (October-December) seasons. However, in the Highlands both extremes are amplified, with occasional snow in the winter and temperatures hitting 40°C (104°F) in the summer.
In the Central regions the Hai Van Pass separates two different weather patterns of the North starting in Lang Co (which is hotter in summer and cooler in winter) from the milder conditions South starting in Da Nang. North East Monsoon conditions September - February with often strong winds, large sea swells and rain make this a miserable and difficult time to travel through Central Vietnam. Normally summers are hot and dry.
The South has three somewhat distinct seasons: hot and dry from March to May/June; rainy from June/July to November; and cool and dry from December to February. April is the hottest month, with mid-day temperatures of 33°C (91°F) or more most days. During the rainy season, downpours can happen every afternoon, and occasional street flooding occurs. Temperatures range from stifling hot before a rainstorm to pleasantly cool afterwards. Mosquitoes are most numerous in the rainy season. December to February is the most pleasant time to visit, with cool evenings down to around 20° (68°F).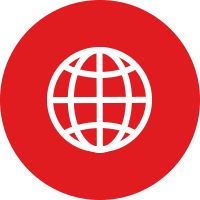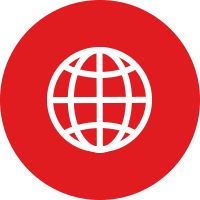 Simply walking to the nearest intersection and merely watching the driving antics is amazing. Keep watching and you may see TV's and fridges and other unlikely objects impossibly balanced and secured with string on the back of a motorcycle. Watch how other people and locals cross the road.
You will need to observe the traffic etiquette before you cross the road. Some suggest avoiding crossing when trucks and lorry's are around, as they are less agile than motorbikes.
If you happen to be around during to/from school hours, this is the best time to observe a glimpse of pushbikes, traditional clothing and ao dai mixing it with 'normal' traffic, even in the heaviest of torrential downpours. This is an example of the motivation of the school children!
As you travel about, you will find there are clusters of shops all selling similar goods - like 20 sewing machine shops together, then 30 hardware shops all together, 200 motorcycle repair shops in the same block. This makes for very competitive prices!
Be wary of watch shops selling original authentic fakes. Other fake watches are available but not as cheap as other surrounding countries. Pirated software is oddly very hard to find and not sold openly. However Movie DVD's of differing quality are widely available from US$1, although not all may have English on them. The local post office will strictly not allow them to be posted abroad.
WHY BOOK WITH US ?
If you travel with us you will not just visit, you will experience your destination
Get in touch with the local culture, meet the people
​​
Immerse yourself in the sights, sounds, taste, and feel of your journey
​
Our guides strive to share real experiences with you
100% Tailor-made according to your interests, requirements and budget
Stay in hand picked boutique hotels with a local feel and character
​
Options from budget to luxury
Every little detail of your trip is carefully planned and managed throughout your journey​​
100% Financial Protection
Full supplier failure cover
​
Our travel consultants have travelled extensively and have a broad knowledge of, and passion for their destination countries
24/7 emergency UK and local contact numbers while abroad